Wireless gaming keyboards were probably introduced decades ago, but the excitement soon resided when gamers experienced lag and inefficient keyboard performance. However, with the modern concept of an ergonomic gaming keyboard, wireless keyboards are again back with many promising features.
Compared to earlier models, which were slow and hasty to stop working because of their low batteries, the modern sort of wireless keyboards have excellent level of endurance and work efficiently as cable connected keyboards. In general, it is difficult to distinguish between the best wireless and wired gaming keyboards from the evident absence of a cable. Apart from offering ergonomic benefits to the user, minimizing wrist strain, and providing the freedom to sit comfortably while working and playing, modern wireless keyboards are also aesthetically pleasing.
These include the wireless RGB keyboards, which are a perfect accessory for gaming due to their ergonomic abilities, and the RGB lighting, which offers many benefits to gamers. In this article, we will enlist the best wireless RGB keyboards.
1. Matias Ergonomic Keyboard
The Matias ergonomic programming keyboard is made with a soft touch and quick-to-respond keys, making it a suitable candidate for programmers and coders who spend an unhealthy amount of time in front of the screen. The keyboard is ergonomic with gel palm support cushions, a forward tilt for stress-free wrist placement, and programmable shortcut keys, which improve efficiency. Besides these features, the keyboard offers USB 2.0 ports for wired function, and the quiet click mechanical switches make work peaceful and quiet. It also has a backlit for added look and functionality.
2. ErgoTKL Split Keyboards
Split mechanical keyboards are a not-so-popular concept, but they offer numerous benefits. This ergonomic split mechanical keyboard from cloud nine is many things but not painful to use. The keyboard has a built-in ergonomic platform to provide a resting place for your palms. It splits up to 6 inches apart so you can attain the best formal working posture and sit straight while typing. It also offers multiple angled forward tilt for ergonomic alignment, and the backlit cherry brown keys add a new aesthetic vibe to any workstation.
3. Logitech K780
The Logitech K780 is a keyboard we suggest if you're looking for something more affordable. All operating systems are compatible with it, connecting to any device through Bluetooth, albeit the software is only available for Windows and macOS.
As you can pair it with up to three devices and rapidly switch between them using hotkeys, it is ideal for multi-device setups. Some of your devices can be placed on a rubber tray with good traction along the back and tilted up at a good viewing angle. Additionally, according to its advertising, you won't need to bother about additional wiring because this keyboard runs on two AAA batteries and has a battery life of up to 24 months.
4. Royal Kludge RK61
If you are looking for a wireless gaming keyboard cheap without any compromise on performance, here is your best bet. This 60% mechanical triple mode stylish Royal Kludge RK61 keyboard is a special candidate on our list with modern features and affordable pricing. This is one of the top ergonomic keyboards with RGB backlit, thanks to its soft keys, which minimize wrist strain. You can choose it among the two options, the brown switch and the red switch, and both types offer different key settings. Moreover, the blue backlit pleases the eyes and prevents strain during overworking.
5. RK Mechanical Keyboard
One of the best wireless RGB keyboards, the Royal Kludge RK mechanical keyboard has 84 keys and is highly sensitive to touch. This feature makes the keyboard suitable for gaming and works both. It has both wired and wireless connection options, and you will also get a high-capacity battery. The hot-swappable mechanical switches ensure the keyboard can be used for multiple applications, and when it comes to living up to any theme, the colors white and black suffice for all kinds of setup.
6. Royal Kludge Redragon K617
Get your hands on this wireless RGB gaming keyboard from Redragon and enjoy excessive gaming time with minimum strain on the wrists. The Royal Kludge Redragon K617 is an ergonomic keyboard in two colors, gray, and pink. The keyboard has 61 keys and is RGB backlit for a special effect. You will also get a Type C connection and hot-swappable red switch, making it even more versatile than other options on the market. Besides smart functionality, the keyboard has a slim and compact design.
7. Royal Kludge RK ANNE PRO 2
The Royal Kludge RK ANNE PRO 2 is a fast-selling product from Autonomous because this keyboard is 60% mechanical, which forms the perfect ratio for complex programming and gaming needs. The keyboard has a sleek and note-worthy design, and the keys are designed to provide extra comfort to the user. It is an ergonomic keyboard with RGB backlit option, so you can use it even in the dark and not miss a single key.
8. Razer Pro Type Ultra
The Razer Pro Type Ultra is designed for productivity and gaming, so a demographic that works in offices will appreciate its looks and added functions. Extremely low latency means that keypresses register very quickly regardless of your Bluetooth or reception connection method. Razer's linear yellow switches, excellent for typing and gaming, are used inside the board. They provide a very light typing experience, so you won't get tired even if you clack away for hours each day.
9. Royal Kludge K618
If you look at the design of this Redragon K618 hour wireless RGB mechanical keyboard, you will find many features that serve your benefit. The Royal Kludge Redragon K618 gaming keyboard is one of the best options with multiple features. This keyboard is RGB backlit, has a USB-C wired system, and works in wireless mode. Besides its smart connectivity, the keyboard also has an ultra-thin design, making it lightweight and suitable for modern gaming stations.
You will get various functional keys and media control; hence, the keyboard is a one-in-all solution for your control needs.
Video ads for product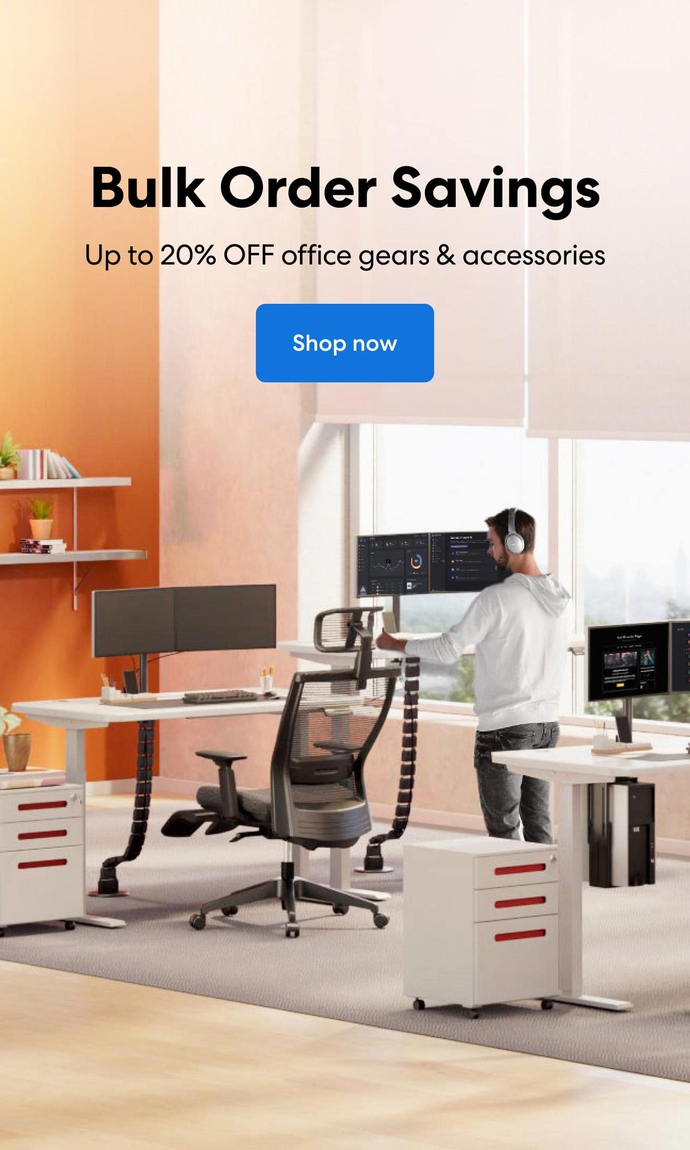 Subcribe newsletter and get $100 OFF.
Receive product updates, special offers, ergo tips, and inspiration form our team.