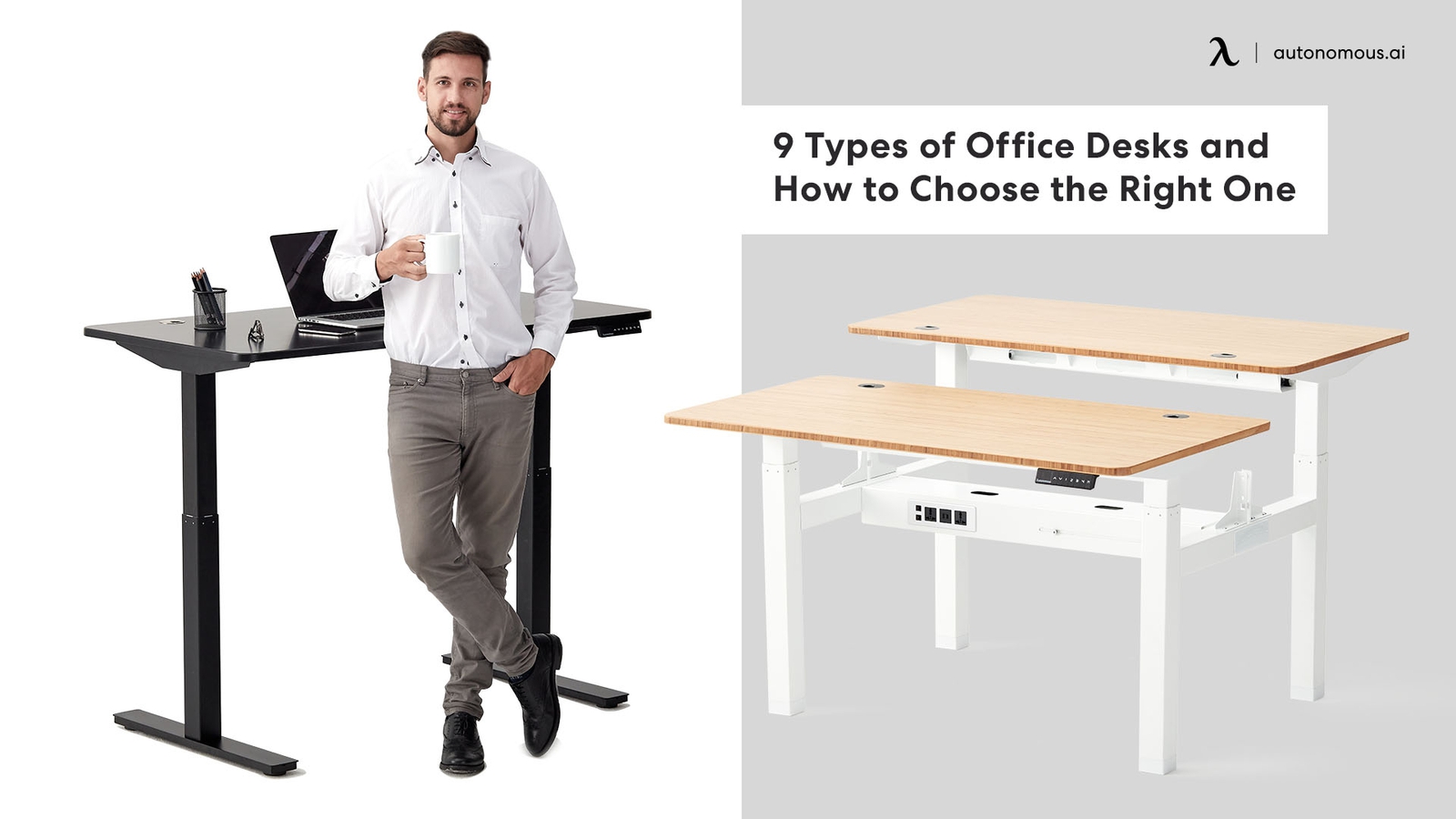 Smart Products
9 Types of Office Desks and How to Choose the Right One

Karen Kimonye
|
Mar 17, 2021
10,589 Views
These days you can find unique desks in just about all shapes and sizes, but there are 9 main types that you can find in offices around the world. How do you choose the right one for your space? In this blog, we examine the unique characteristics each has to offer, and how to choose what's right for you.
An Office desk is one of the most important components in any office. In fact, the daily office tasks and other functions can't be done without the help of a desk. Desks are used to store files and folders, important documents, to write and keep the computer system.
Since an office or home desk is the primary focus of the room, they deserve special attention and consideration when you're shopping for one. The right office desk can help you be more productive and better organized.
How to Choose the Right Office or Home Desk
The first thing to consider when shopping for a new desk is the purpose of your desk. Is it for using a laptop, writing, using a computer monitor, organizing files, or other purposes? Will you use your desk for extended periods or will you use it occasionally?
The purpose of your office working space will also determine the size and storage needs of your desk.
Next, you must decide where you'll place your desk. There are many places where you can place your desk, so make sure you measure the space available before buying your desk so you know what you're working with.
Types of Office Desks
Here are the main types of office desks available in the market.
1.   Writing Desk
Writing desks are smaller and are meant for light use, hence the name "writing." These desks are made of a thin rectangular writing surface, with an open space beneath and four legs. Sometimes a writing desk may have a small drawer below the writing surface.
2.   Foldable Desk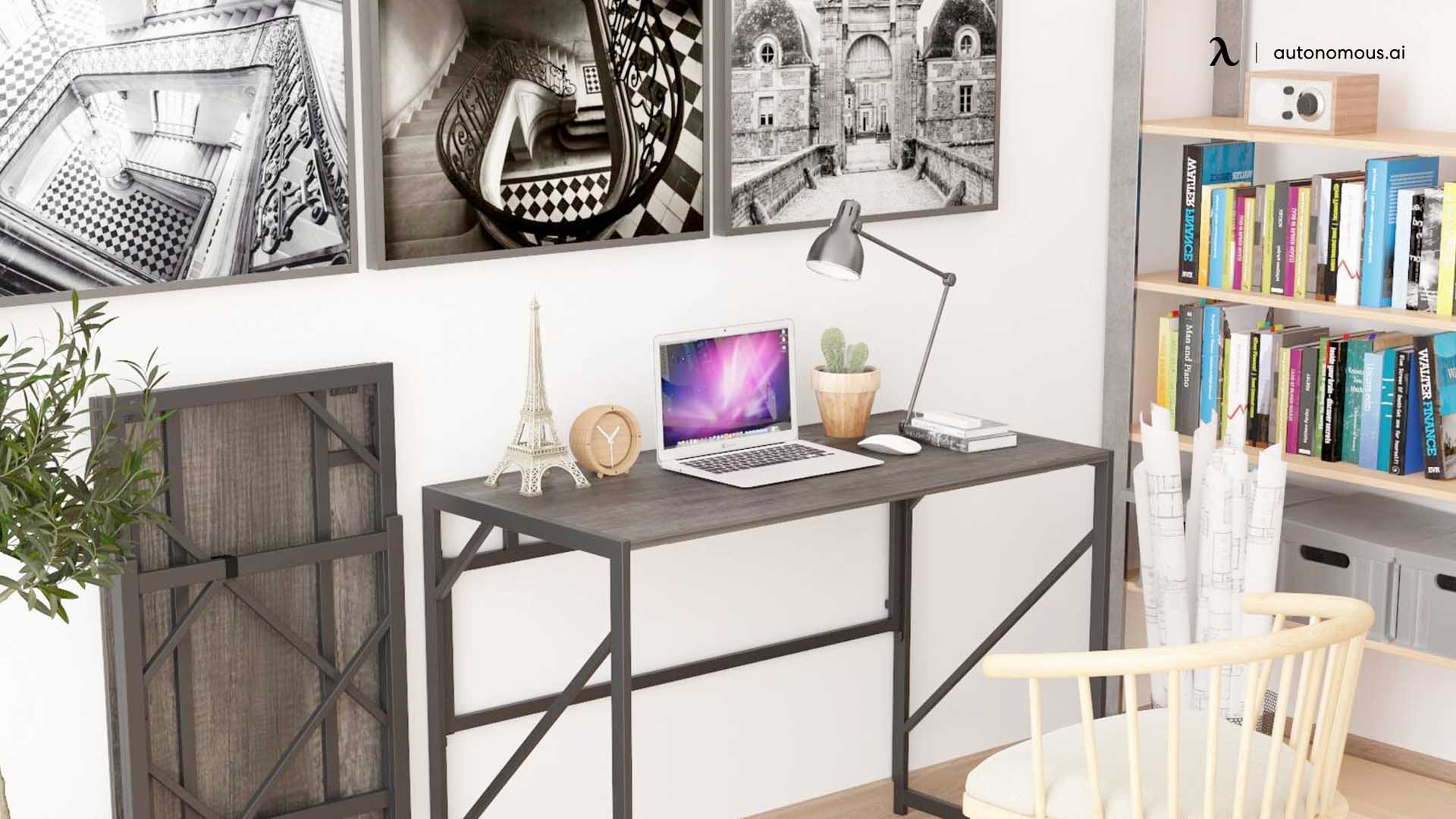 A foldable desk is perfect for temporary desk needs or desks that need to be moved around frequently. These desks have a surface that easily folds down into a thin piece and can easily be stored in a closet.
3.   Executive Desk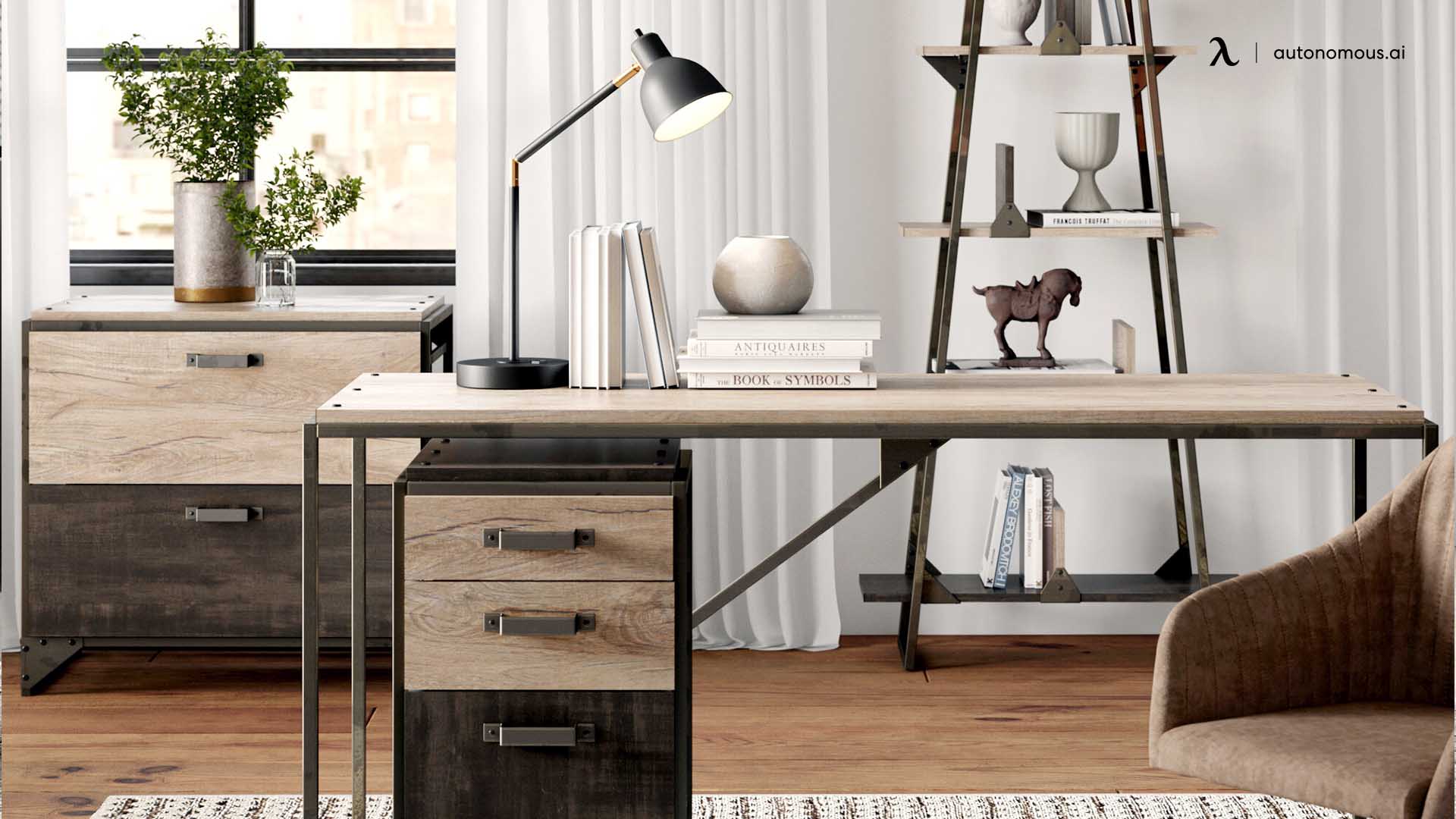 This is the most standard desk available with ample storage options. An executive desk is large enough for working on complex tasks. Often, executive desks have a large rectangular working space and underneath there's ample room to sit and, on either side, there are several drawers and cabinets for hidden storage.
4.   Shell Desk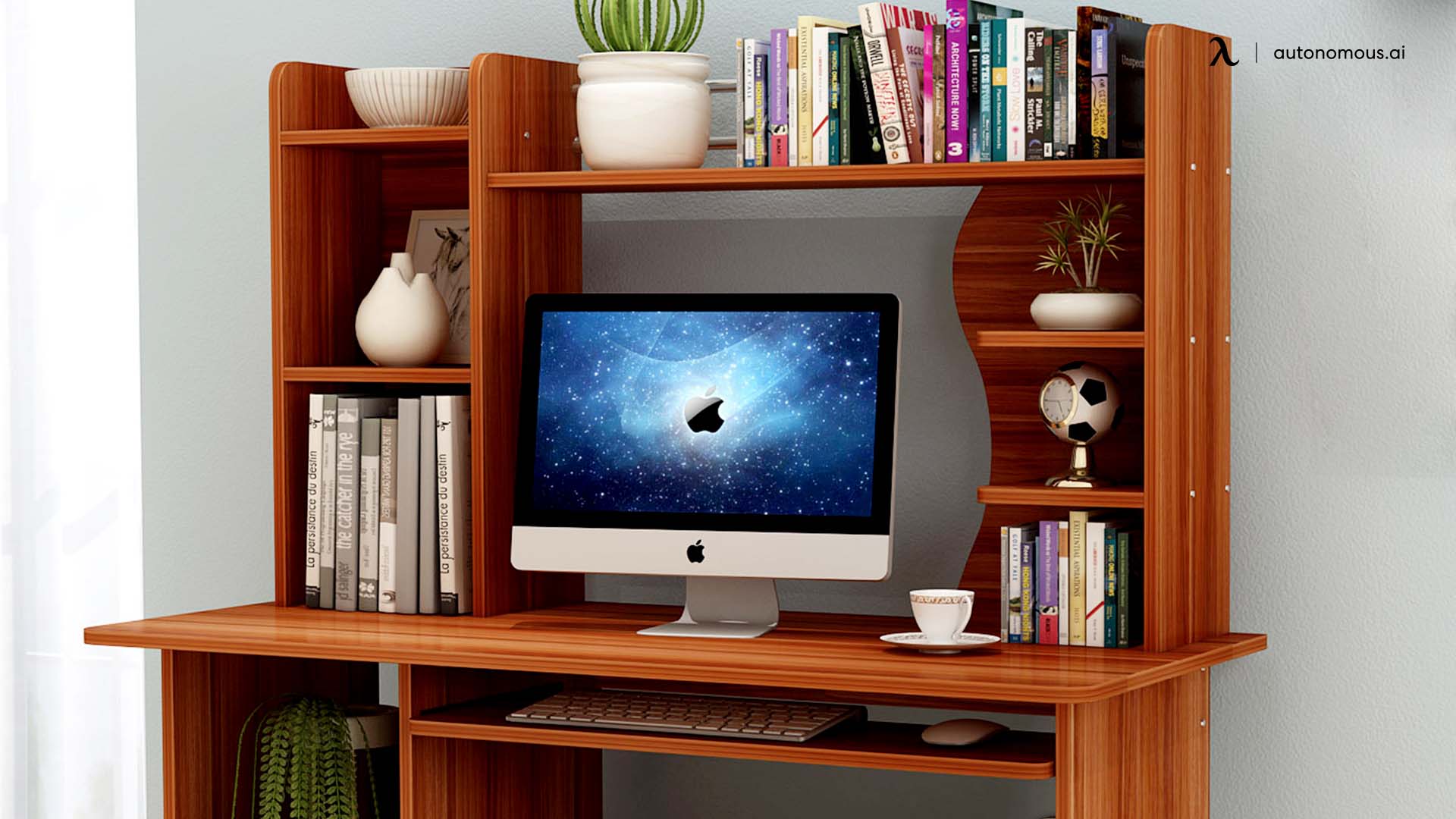 These are simple, three-sided desks with no storage room underneath. Typically, they're rectangular shaped and have plenty of open space beneath the top surface.
5.   Floating Desk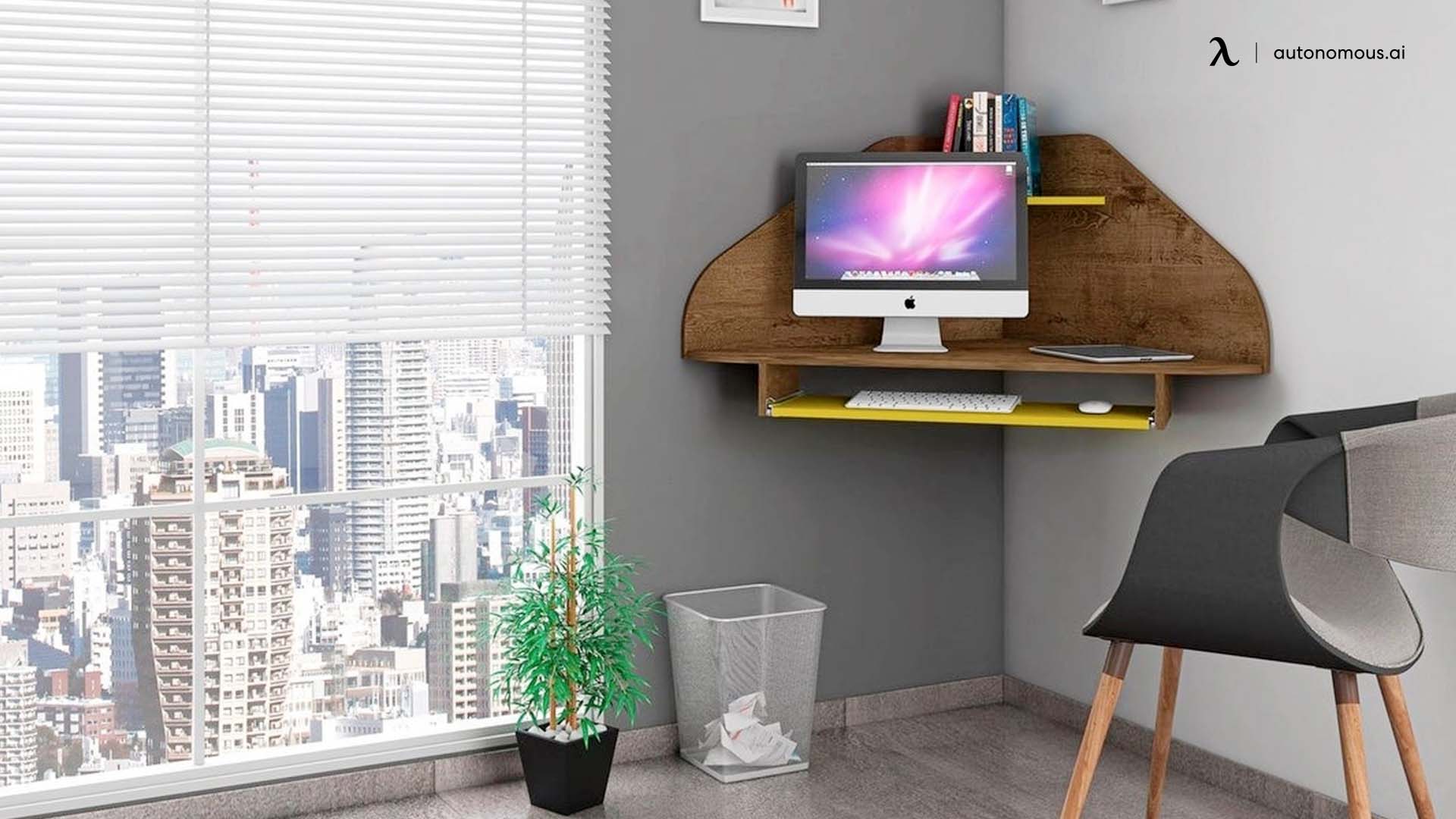 Typically, floating desks are installed directly onto the wall. Since they have no legs, it's not wise to store heavy items on them. Some floating desks fold down, whereas others are mounted permanently on the wall. These desks are perfect for saving space and thus they're perfect for minimalist offices.
6.   Secretary Desk
A secretary desk is designed with cubbies and storage, making it ideal for people who need to write and complete paperwork by hand. This desk is a perfect option for avid writers who are looking for a romantic charm in their office.
This desk isn't completely flat on top, instead, it has a small built-in hutch, which rises out of the back of the desk. Classic secretary desks are available in cherry and mahogany colors, but white and oak painted options are becoming popular.
Modern larger secretary desks have features, such as a cable management system, and a keyboard tray. Besides, small secretary desks have enough space for a laptop and mouse to fit comfortably.
7.   Computer Desk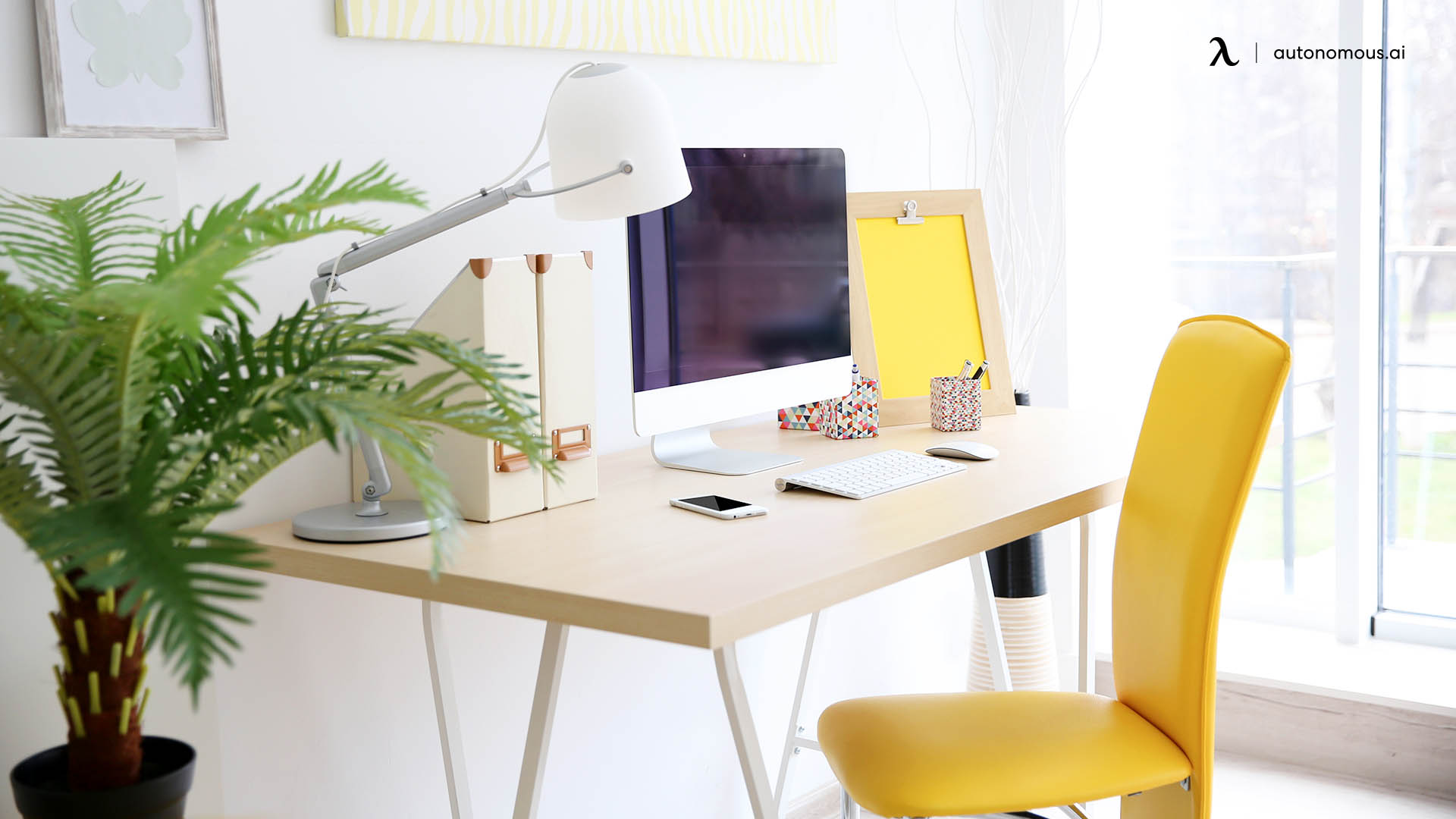 These are meant for the classic desktop users who need a computer tower, monitor, and printer within arm's reach. Computer desks have extra cubbies or shelves for other electronic devices, such as keyboards.
Sometimes, computer desks feature a hutch to help make the most of the space above the computer, and some have cabinet doors that close from the front. Thus, these desks sometimes have a footprint of under 36 inches wide by 24 inches deep.
Since these desks are large and imposing, they're perfect for serious computer users and students who need something utilitarian. Typically, they prioritize function over form, but they can still match your office's color and design scheme.
8.   Standing Desk/ Adjustable Height Desks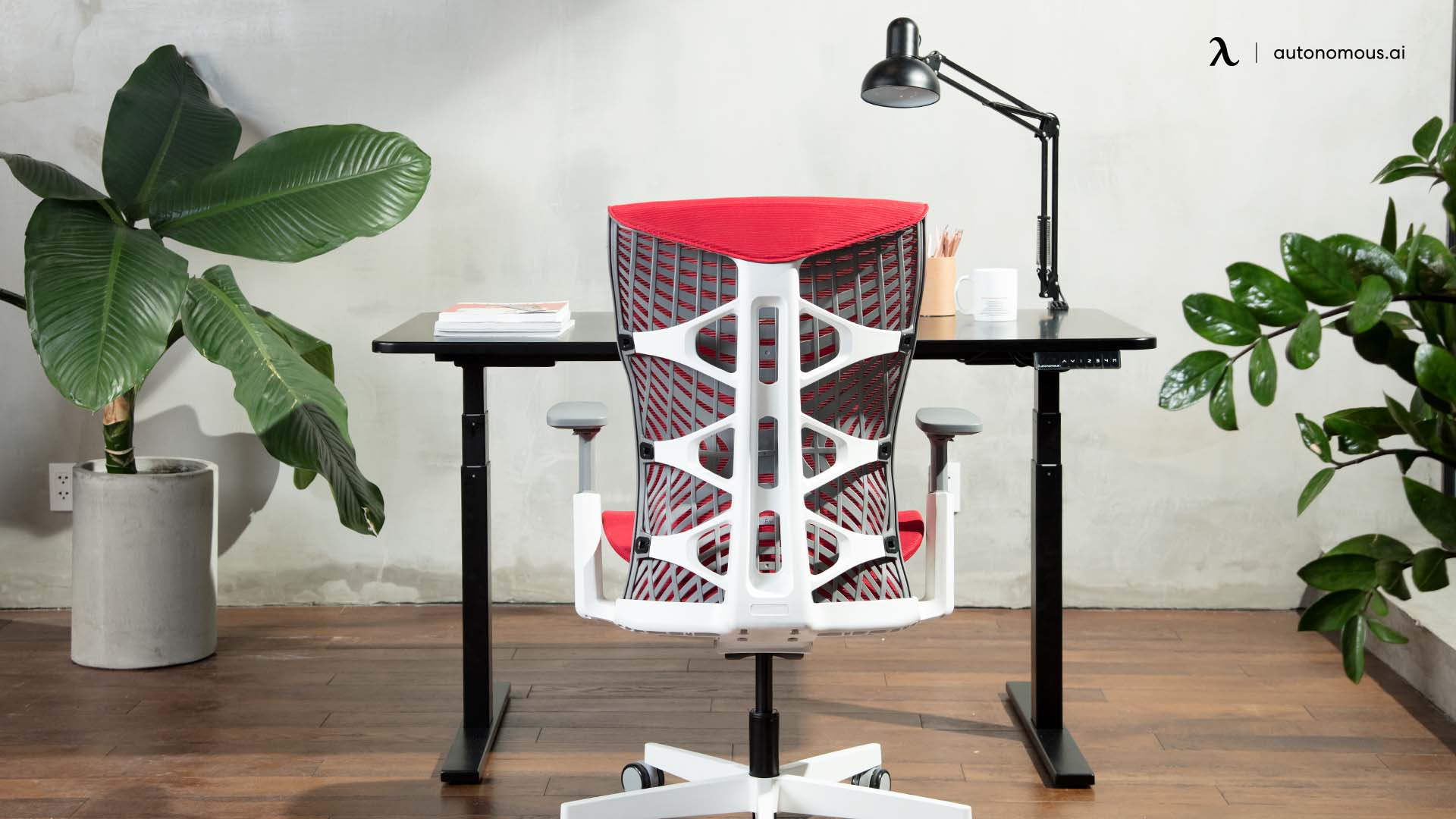 Recently, there have been discussions about the dangers of sitting for extended periods. The result is the increase in popularity of standing desks because of the purported health benefits of alternating between sitting and standing.
There are three major types of standing desks:
A desk accessory that allows you to work at your regular desk standing up;

A 

standing desk with a work surface that can be raised or lowered depending on your needs, and

A static standing desk that's always in an elevated position.
The SmartDesk 2 by Autonomous is a fully adjustable standing desk that allows you to alternate between standing and sitting. This adjustable standing desk features a strong, steel sit-to-stand frame that has 4 programmable height settings to accommodate a wide range of needs. It features a smooth, silent dual-motor system that can lift 300 lbs at the touch of a button.
9.   L-Shaped Desk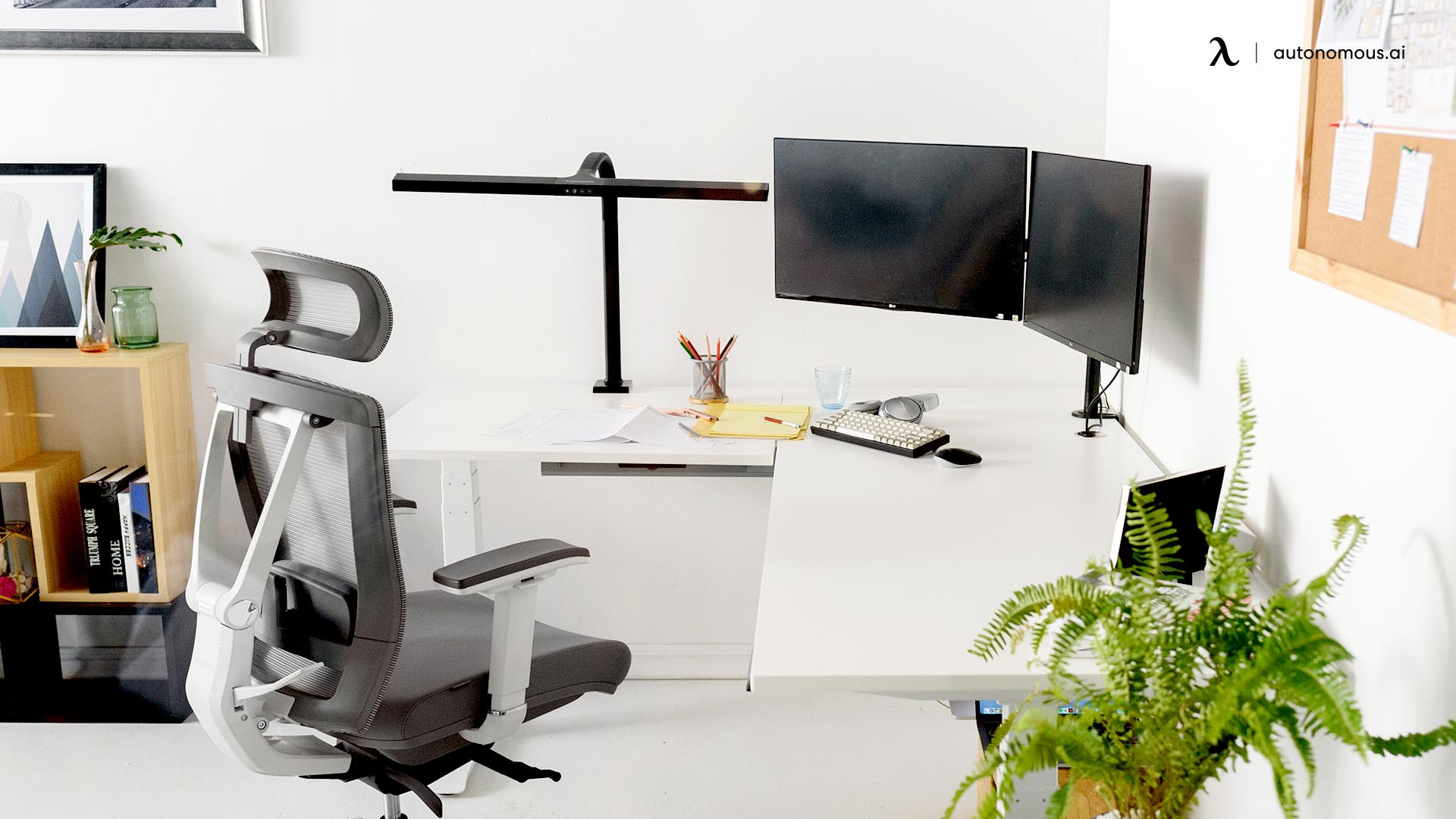 An L-shaped desk is an innovative desk that may seem unusual at first but will improve your workspace greatly. L-shaped desks have two sides that are perpendicular to each other and typically the same size. These desks offer extra workspace while keeping all your paperwork within arm's reach. They save space because most of them can be placed at a corner and they're ideal for meeting desks because you can share space efficiently.
The L-shaped SmartDesk by Autonomous is one of the best l-shaped desks in the market. This desk features a stunning yet practical design that will motivate you daily. It features a robust triple motor system that can lift up to 330 lbs and moves up and down silently.
Final Thoughts
Everyone has a unique combination of style, preferences, and needs, such as writing space, and storage. Since there are many types of office desks available on the market, you can find something that meets your needs and adds to your office's charm.
Start by deciding on the type of desk you want, then decide on size and color. From there, you'll find an entire list of options easy to assemble and made with quality materials.
Video ads for product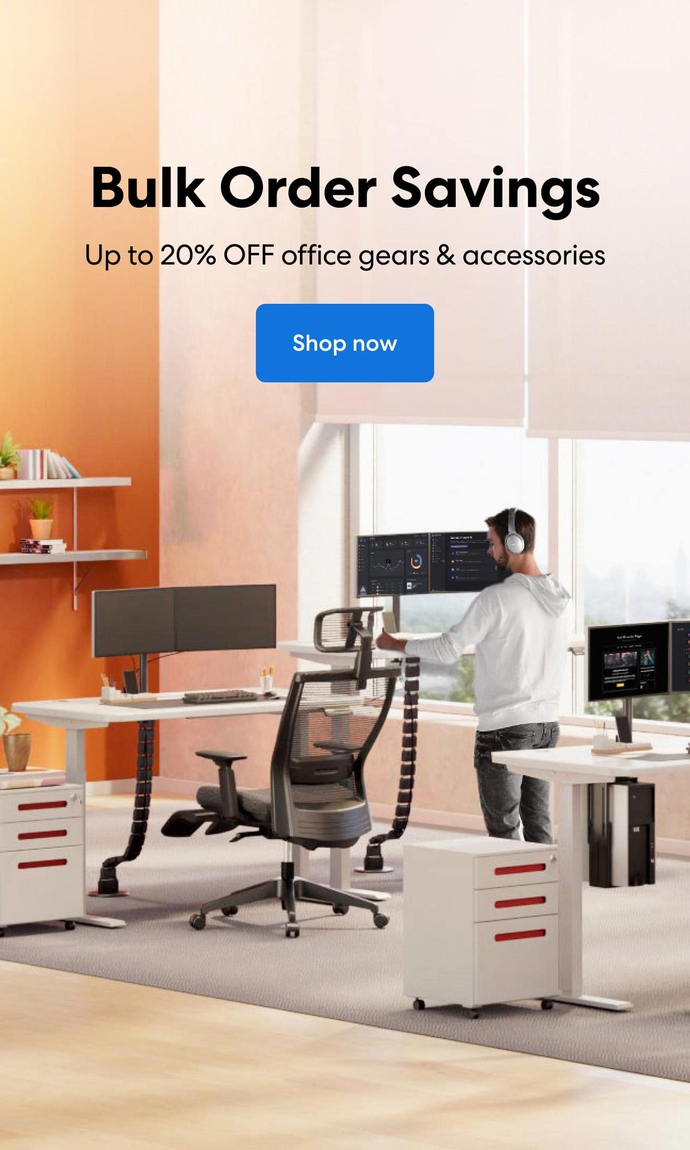 Subcribe newsletter and get $100 OFF.
Receive product updates, special offers, ergo tips, and inspiration form our team.