Smart Products
A Complete Ergonomic Chair Buying Guide: Everything You Need to Know

Autonomous
|
Jun 15, 2021
2,790 Views
If you work a demanding desk job that requires long sitting hours, you probably suffer the consequences of remaining seated for extended periods. Do you find yourself suffering from headaches? Does your back ache? Do you feel pain in your shoulders and neck?
These are all common complaints from office workers without the right ergonomic furniture. Including the right ergonomic chairs and desks in your workspace can offer you more support and optimal comfort during your long hours in the office.
One of the most effective ergonomic inclusions in a workstation is an adjustable office chair. However, there are many options for you to choose from on the market, which can make it challenging to find the right one.
That's why we have highlighted some of the most crucial features you should consider before you buy an ergonomic office chair for back pain online. From here, you can choose the adjustable office chairs that best fit your specific requirements. Continue reading to find out everything you need to know in this comprehensive ergonomic chair buying guide.     
What Should You Buy?
Office chair vs ergonomic chair, which one should I buy? Traditional office chairs aren't equipped with the right features to correctly support your back and offer optimal comfort that enhances your productivity levels. However, an ergonomic chair does include these features.
Sitting for extended periods can be detrimental to your health and wellbeing, especially if you haven't included an ergonomic sit-stand desk in your office to help increase the amount of time you're standing.
Pressure builds up on your shoulders, neck, back, and hips when you're seated for too long. This can cause discomfort while working and can hinder your productivity. Moreover, your blood circulation has adverse effects, leading to muscle fatigue.
All of these issues can easily be negated when you buy an ergonomic office chair. Effective ergonomic features like adjustable lumbar support, armrests, a headrest, and many more offer these abilities. Hence, you can combat the problems commonly faced by office workers sitting in front of their computer screens for extended periods when you buy an ergonomic office chair.   
What Features Should You Consider Before You Buy an Ergonomic Chair Online?
Understanding the various features of making up an ergonomic chair can help you identify what product is best suited for your specific needs. After making these considerations, you can identify what your ideal adjustable chair would include while accommodating your desired budget. Such elements you should consider are: 
Brand
Knowing what brands offer the best and worst ergonomic furniture helps you identify where you should buy an ergonomic chair from. Some brands are known for offering more basic structures that are cost-effective but don't offer high-performance.
Other manufacturers are equipped with exceptional ergonomic chairs while being more extensive. Whereas, some ergonomic chair brands or ergonomic chair stores offer great performance while also being affordable.
Autonomous is one of the brands that you can trust to offer exceptional performance while also accommodating a wide array of budgets. This is what makes the ErgoChair the right option for most office workers when looking to buy an ergonomic chair online.
Design
A chair's design is another element you should consider before you buy an ergonomic chair. When including an ergonomic office chair in your workspace, you want to consider if the design is compatible with your existing décor.
In most instances, people want a design that's sleek, professional, and versatile. This allows you to place it in any room without looking odd or misplaced. You also want to consider the size of your room. If you have limited space, a bulky design is likely not the best option for you.
Material
When you buy an ergonomic chair online, you want it to last. The type of material included in a chair's construction plays a massive role in the durability offered. Moreover, this material affects the comfort and support you receive when using the adjustable office chair.
A favorite included in most ergonomic office chairs on the market is mesh fabric. Mesh is known for being durable and supportive while also enhancing airflow for maximized comfort during long seated periods, especially if you run hot. This makes an office chair with mesh fabric an excellent option.
This is because sweat doesn't build up from your body heat while you're seated for extended periods. Nonetheless, the debate between mesh vs leather office chair options continues.
Ergonomic Features
The various ergonomic features making up an adjustable office chair, or the lack thereof, can either make or break this product's performance. Hence, it's vital to consider each ergonomic chair feature before you buy one online.
Here are some of the most vital considerations you should make when looking at the elements incorporated in an adjustable chair's construction:
Adjustability
An ergonomic chair has many adjustable parts. Some of these include; height, seat, and headrest. It is important to note that these adjustments vary depending on your work duties and health.
Understanding how these adjustments function, and how much support can affect your comfort and work duties can help you make an informed decision while picking an ergonomic office chair: Here are the most common adjustment features you should consider before you buy an ergonomic chair online:
Height adjustability: The seat height should be adjusted to a comfortable height. The chair must be suitable for taller or short users. If the height is too high for a short person, it could cause muscle strain under the thighs.
Backrest adjustability: The backrest should allow people to sit comfortably back. You should be able to lean forward and back. One of the benefits of this adjustable backrest is that it can offer relief to those suffering from back pain. This is because you can tilt the chair to a comfortable position.
Armrest adjustability: When searching for an ergonomic office chair, the comfortable and adjustable armrest should be able to accommodate both your shoulders and your arms. These ergonomic chair features should also be designed with the right dimensions so you can use it with ease. When choosing an ergonomic chair, make sure that the height and width of the armrest are equal to your work surface to ensure you gain optimal support and comfort.
Tilt and headrest adjustability: The adjustable headrest and tilt feature of an ergonomic chair can be adjusted and place this feature on your neck or head. This helps offer the right support to your neck, spine, and head while limiting unnecessary movements. Hence, keeping you more comfortable while reducing any stress placed on these areas. It can also be adjusted to any position for optimal support. You shouldn't forget about this feature when you are looking for ergonomic office chairs online because it helps relieve tension and give you great neck muscle relaxation.
Lumbar support: Effective support targeted at your lumbar region is a must for anyone. This system is equipped to promote healthy spinal alignment while ensuring your seated posture is correct. When you buy an ergonomic chair with this feature, you're assured excellent comfort and support that allows you to work for enhanced periods without your back, neck, shoulders, and hips being placed under stress.
Seat Size
The depth and width of a good ergonomic chair should provide equal pressure across the entire seating area. Failing to have this feature can lead to discomfort, especially if you're sitting for longer hours. When you buy an ergonomic chair online, you should ensure the design provides even cushioning across the entire seat. Additionally, you should avoid any chairs with a narrow seat area, even if you have a smaller build.
Weight Capacity
Ergonomic office chairs are equipped with various weight ranges. However, the most common range is between 250 and 400 lbs. The chair's weight capacity should align with your specific weight. It's pointless buying an ergonomic office chair with a 400 lbs weight capacity if you're less than 250 lbs. Sticking to the right weight range can help you gain the best support and comfort.
Stability
The majority of ergonomic office chairs for long sitting, if not all, included wheels in the design. However, not all wheel features are built the same, and poor inclusions can drastically reduce your adjustable chair's stability.
If you're unsure of which ones to use, one of the best options is a chair designed with casters. Soft or hard caster wheels are more durable than products with a five-point base. This is especially the case if you're working on a carpeted floor.
Moreover, a swivel feature included in the chair's design can also offer exceptional support and comfort when working in your office and needing to move around. 
Price
When it comes to buying anything, you almost always have a budget. An ergonomic office chair is no different. The price of an ergonomic chair is considerable when compared to more traditional options on the market.
However, an investment in such ergonomic furniture can go a long way, which is why you should put aside a significant amount of cash away to ensure you're buying a quality ergonomic office chair.
Nonetheless, these prices can vary depending on the features included in the design, the brand, and many other aspects. That's why you should consider the features we have mentioned above and your specific preferences to help you identify what price range you're working with.
Cheaper options are likely to give you basic support while expensive models prioritize comfort and ergonomics. Meeting in the middle might be the best option for most office workers, as these affordable models can offer quality features while ensuring you don't break the bank.
Why Is the Autonomous ErgoChair Pro the Right Choice?
When looking at ergonomic chairs offering tailored support to an array of individuals while being available at an affordable price, the ErgoChair Pro is one of the best options. This product is entirely adjustable, super breathable, and supportive for up to 300 lbs.
When you buy this ergonomic office chair online, you're offered an adjustable backrest, headrest, armrest, height, and seat tilt. This ensures you can customize the support and comfort provided while you're seating for longer periods.
Moreover, you receive a smooth recline to help alleviate any tension or stress in your lower back. When reclining, you can feel supported with the five different lockable positions. These lockable adjustments ensure you find a comfortable spot to melt away any pressure on your hips and lower back.
The flexible lumbar support system included in the chair's design can be adjustable for any seated position. When tailoring this support, you can promote a healthy seated posture while also aligning your spine and matching the natural curvatures of your back.
One of the most well-liked features is the woven mesh back, which is included for optimum airflow. You also gain peace of mind knowing that the materials used in the chair's design are 100 percent earth-friendly. Additionally, you receive a two-year warranty when you buy this ergonomic chair online.
Wrapping It Up
An ergonomic chair is a blessing for office workers who are required to sit at a desk for extended periods and conduct work. Additionally, these adjustable office chairs can work wonders for employees with known medical conditions affecting their vertebrae.
Picking the best ergonomic chair can increase your productivity while improving your health. However, anyone looking to enhance the ergonomics and comfortability offered in their workspace needs to consider the features making up this chair.
Ideally, a suitable ergonomic chair should be bought with the specific preferences of the user in mind. This involves understanding the work duties, body type, and office environment of the office worker.
One of the most attractive features of an ergonomic office chair is adjustability. Understanding what adjustable parts you require for optimal support and comfort is vital when you buy an ergonomic chair online. From here, you're set to buy the right ergonomic chair for your budget in a good ergonomic chair store while also fitting your budget.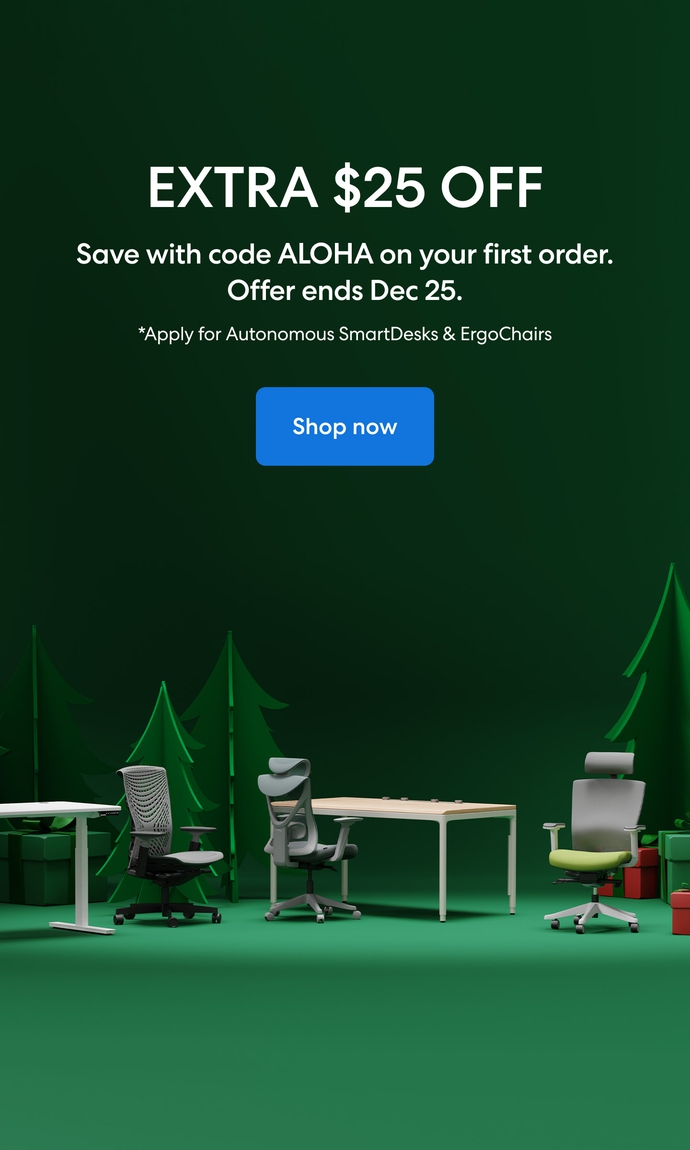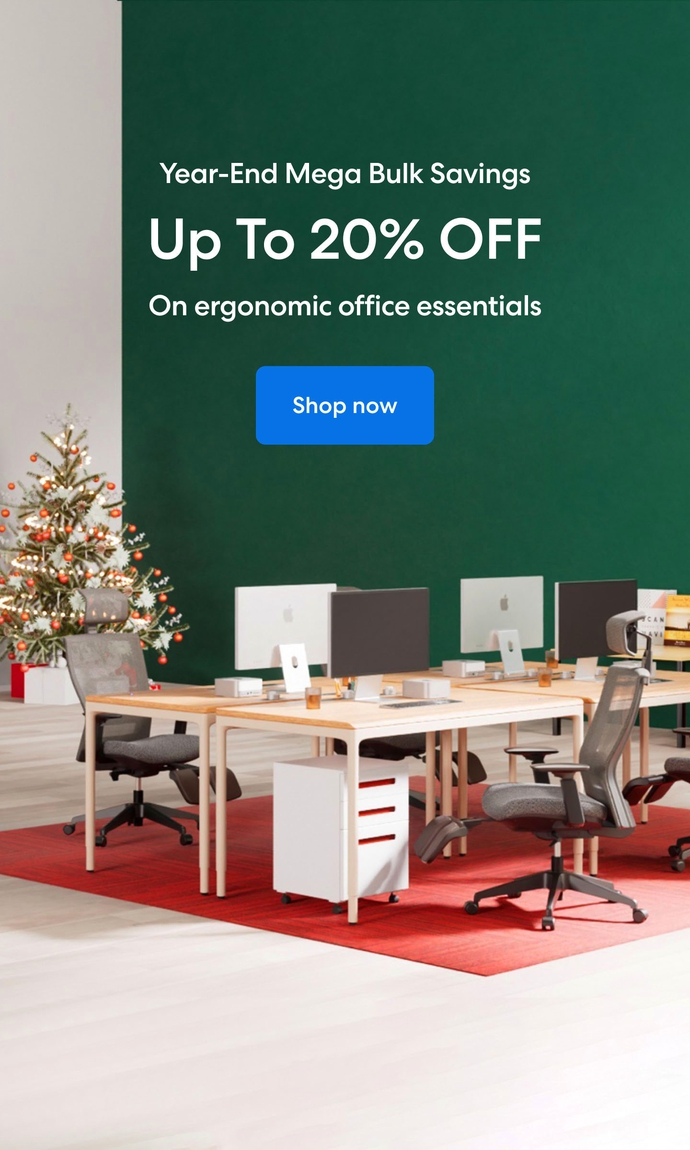 Subcribe newsletter and get $100 OFF.
Receive product updates, special offers, ergo tips, and inspiration form our team.