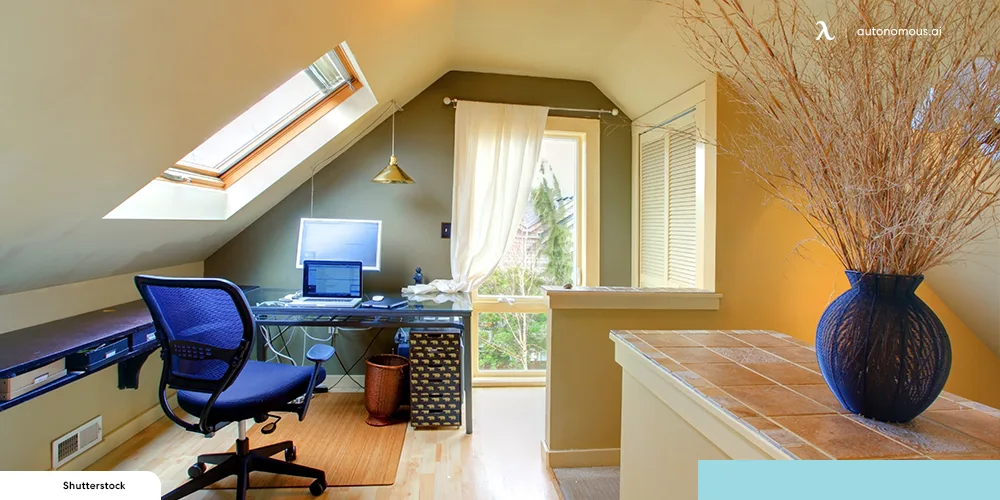 Workplace Inspiration
Suggestions to Arrange An 8x8 Home Office Layout

Autonomous
|
May 28, 2022
3,660 Views
A home office needs to be comfortable and an inviting space if the employee wants to feel passionate and motivated to work. Many studies have proven that the inspiration to work and spend our mind actively on daily work-related challenges is highly fueled by our surroundings. This means that you cannot expect good results and efficient employees if your work environment is dull and uncomfortable. 
From the need for a proper office layout, an ergonomic chair, and a comfortable desk to finding all these things in your budget, various employee purchase programs and government purchase programs encourage a proper home office setup. Especially for remote employees and programmers who are in dire need of a comfortable and secluded home office, the need for a programmer purchase program helps them spend money wisely and build a proper home office with all the office essentials without draining all of their savings.
Another limitation faced by remote employees is the lack of space to dedicate to their home office. Since we all don't have large homes, one would appreciate office layout ideas to make do even in a small space. This article will cover top small space ideas and 8x8 home office layout to make a workplace more productive.
How to Build a Small Home Office
Here are some 8x8 home office design ideas that work for an individual or, ideally, as a two-person home office layout.
Picking the Right Room
If you have read and gathered enough information about building efficient home offices, you might be aware of the importance of location. Needing a proper space to build a home office plays a keen role because it will have a direct impact on your productivity, but it will also reduce the overall office setup cost.
For a 8x8 home office layout, plan a well-ventilated location, so you don't feel uncomfortable working in hot weather. Another thing to count is the natural light and its abundance of it. Natural light engages the brain cells to be productive and reduces the installation cost of artificial lights. Moreover, a room away from noise and distractions is also an ideal space to build your home office.
Planning the Layout
This is where the 8x8 dimensions come in handy. Planning the layout isn't just about where your furniture would go and how you would place the desk. But it's about planning what to keep engaged while keeping free. Make sure there's enough room for you to work comfortably. Consider whether you'll be able to effortlessly move from side to side, stand up, and sit back at your desk. While this may seem obvious, it's easy to underestimate the amount of room required.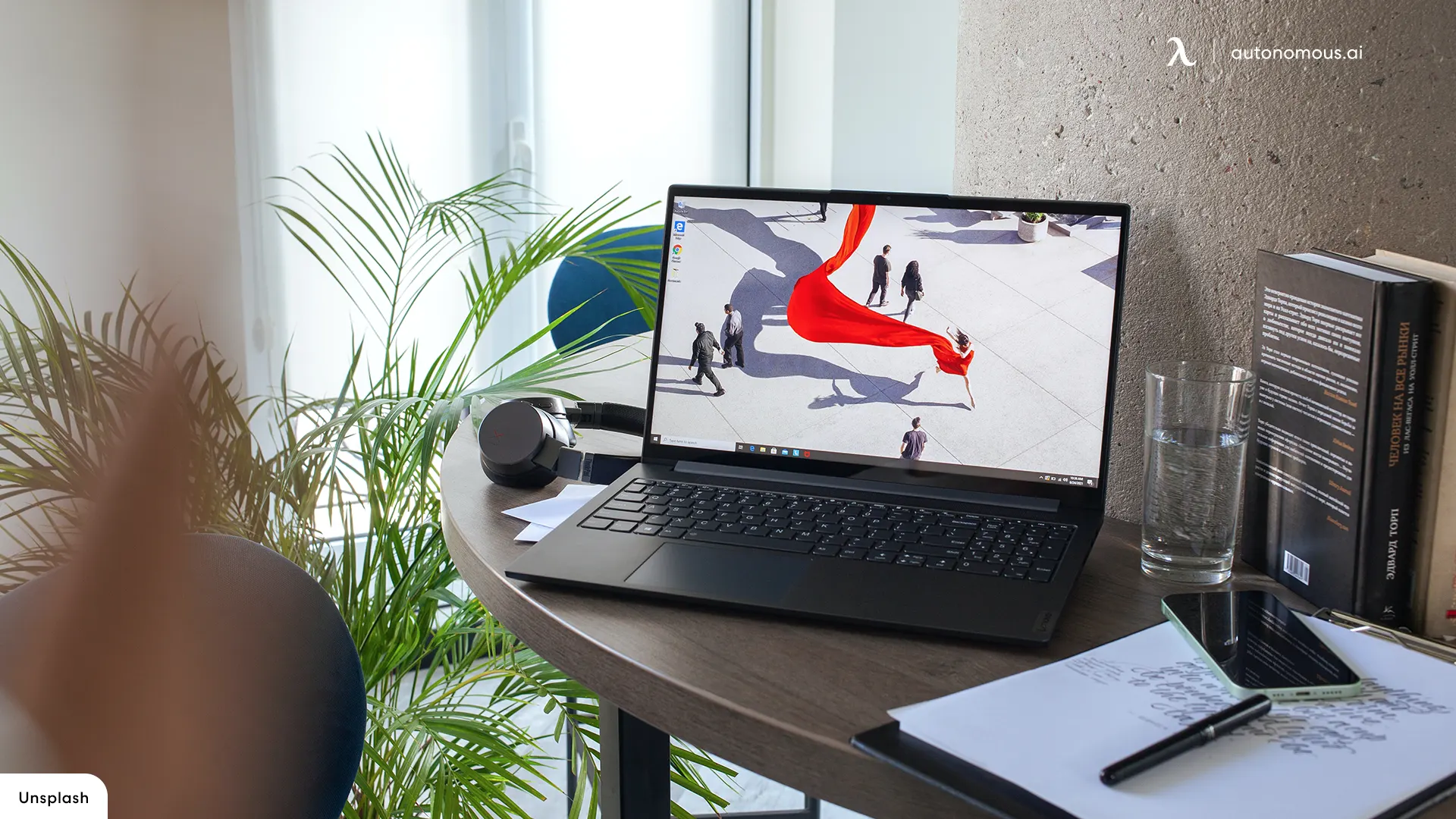 Storage Options
You need to be organized for a room as tiny as 8x8 home office layout dimensions so your home office isn't a mess and you don't loathe working altogether. Although it is a challenge to build adequate storage space, there are many ergonomic options. First of all, with limited space, you need to keep the square footage as free as possible hence the wall storage shelving never fails. While your one wall is dedicated to the desk, chair, and the space over the desk, it is wise not to clutter it with more than just a desk organizer or one tiny shelf.
You can also opt for a desk with storage such as a drawer or bottom cabinets. A filing cabinet is a simple solution to keep some essentials just by your desk because it is spacious, portable, and slides right under your desk. A spare wall can be built with a large storage shelf or even multiple platforms mounted at different heights. Such ideas work well for teachers who have tons of documents to manage. You can also use the teacher discount to get the desired savings.
Don't Ignore the View
Even if you are short on space, don't obstruct your productivity with a bad view or no view. The angle and way you set up your desk greatly impact your mind. A cluttered view blocks your creativity, while an open view gives a sense of freedom and encourages the brain to think. A huge window was chosen to give the desk the most prominent view and greatest illumination.
Most people prefer to incorporate drapes or shades in a room where the desk is near a large window so that light can be controlled and privacy can be protected when needed. Natural sunshine is generally beneficial to people who work from home; however, intense direct sunlight may need to be filtered or shielded in rare cases.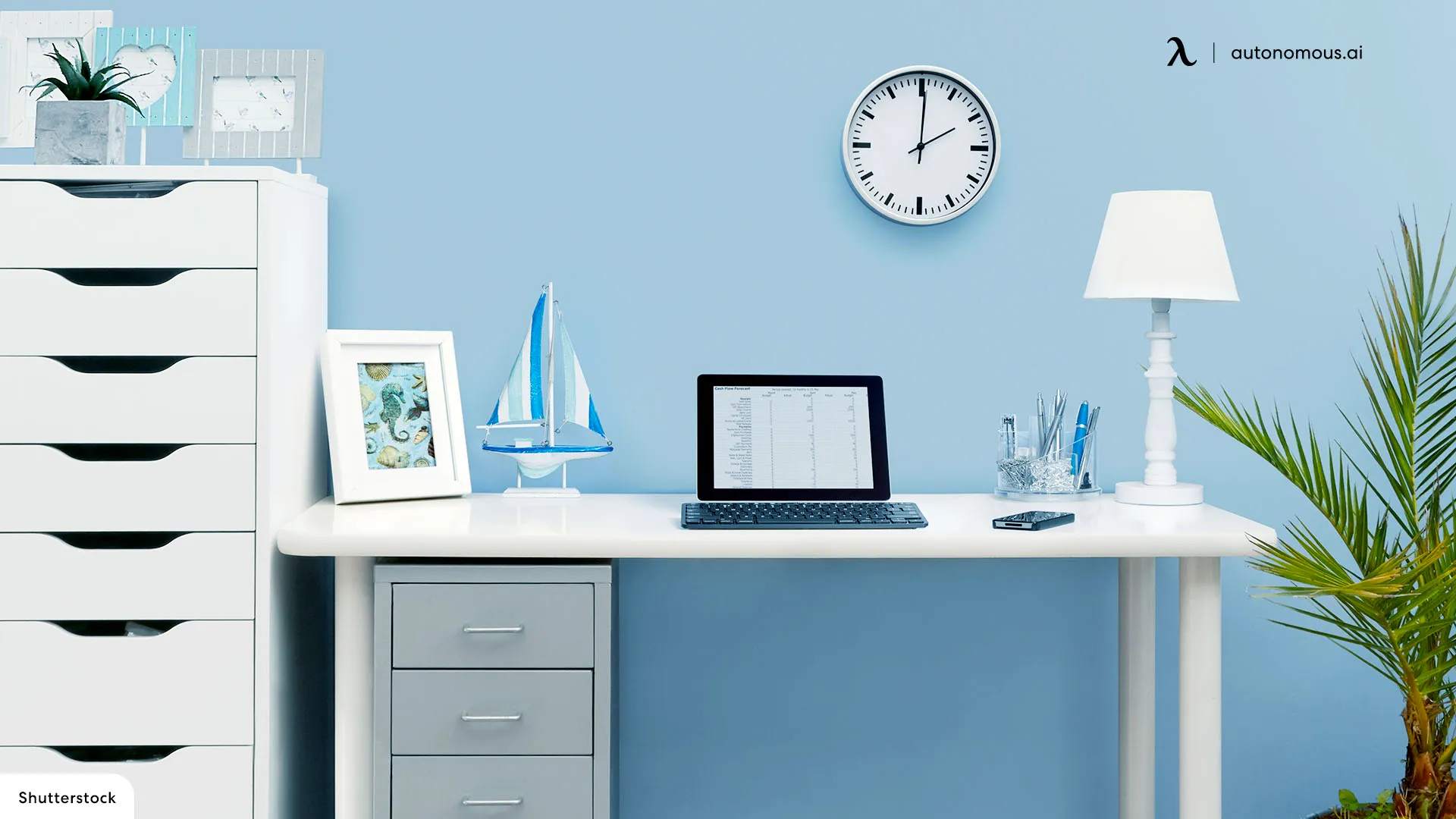 Room for Two
We know what you are thinking, that an 8x8 home office layout space is hardly sufficient for a single person; two people would cramp it up. But with wise planning and smart design, you can effectively build a room for two. Style is equally as crucial as function when building an office for two individuals because one person's aesthetic may be distracting or off-putting.
Even if they don't like the same things, you have to find common ground to make them happy. And for an 8x8 room layout, you can paint the two walls with different colors and get separate tiny corner desks if you would like to be facing away from each other while working. But for those who enjoy the company and might need to work on the same project, a dual shared desk such as a double desk is an affordable and smart option.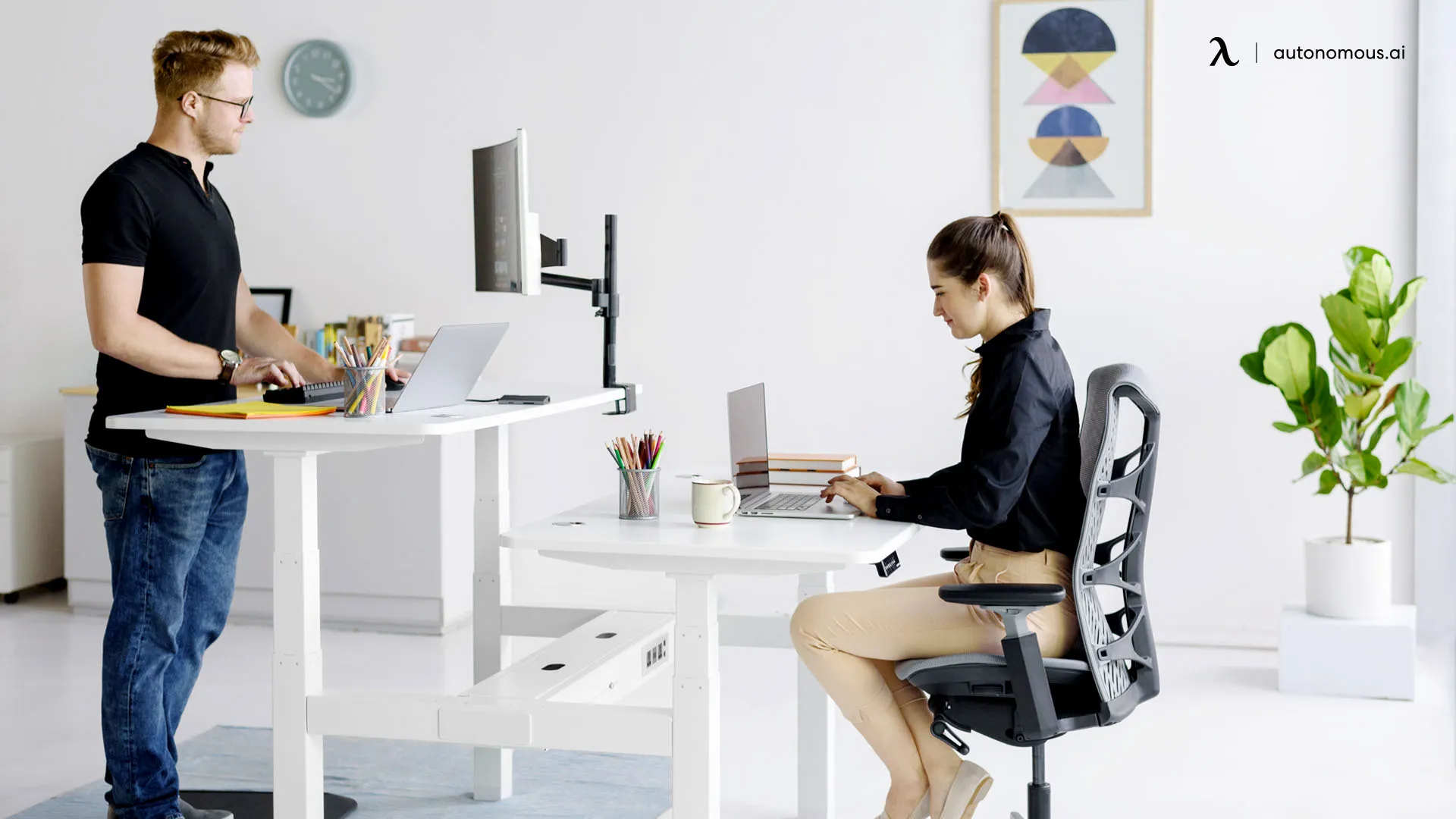 Minimalism
Whether it's a large space or a small room with limited square footage, minimalism is the best way to encourage productivity in employees. A minimalist home office design keeps the ideas free to flow and is also very light on the pocket. Practice neutral and productive colors or use the color that seems to excite the passion in you. Opt for lightweight and user-friendly furniture rather than huge desks and large chairs, which are just good for aesthetics. A minimalist work setting will keep a user productive and relaxed while working in an environment.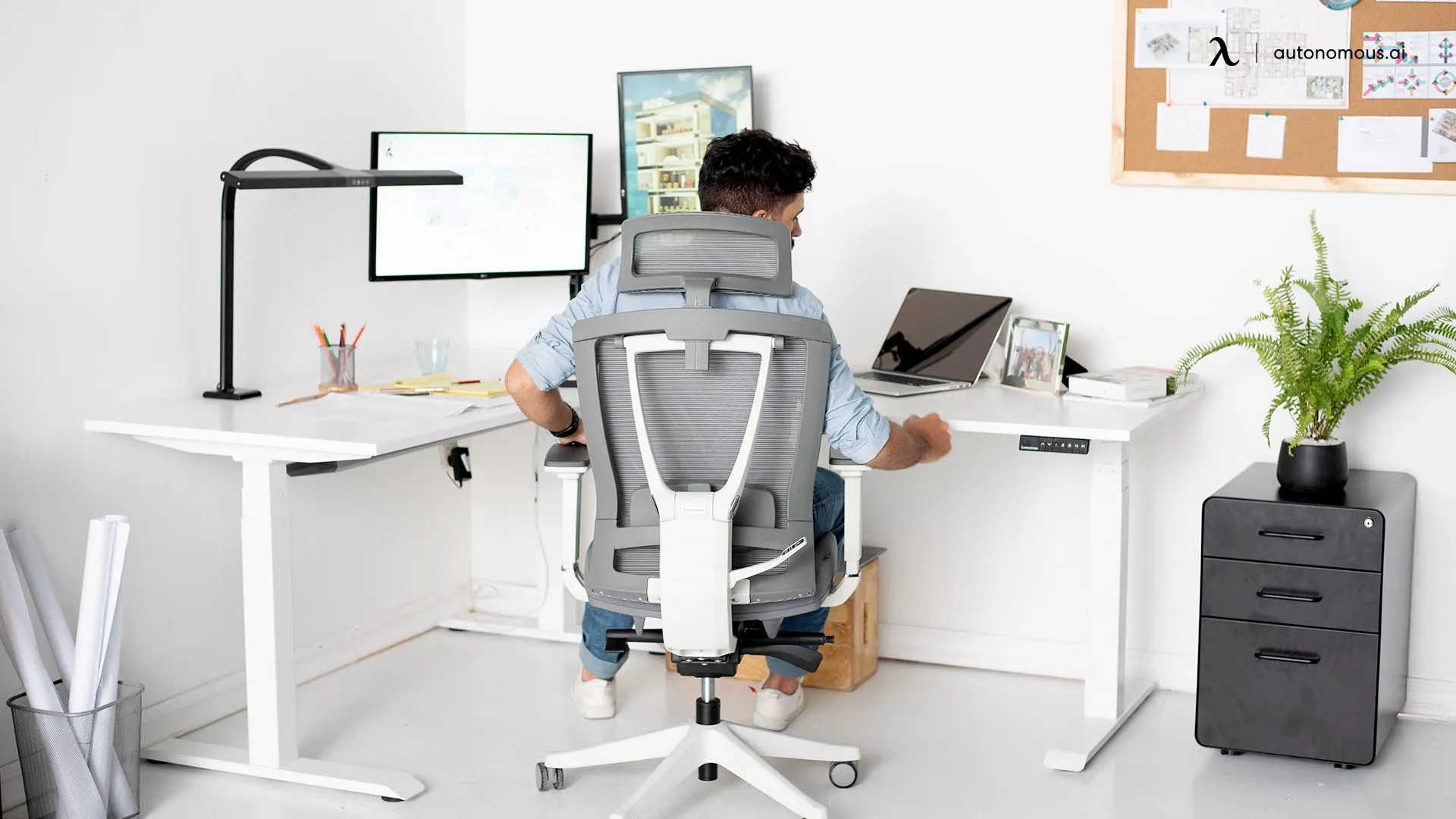 Conclusion
Contrary to popular opinion, most home office ideas may be reinterpreted to function well in smaller spaces. To create a fashionable and functional desk environment, you need to plan. A desk, a work chair, and a few work accessories can be kept in an 8x8 office layout. If you plan, you may create enough storage so that all of your work accessories stay in your workplace and aren't cluttered elsewhere. Let's start now!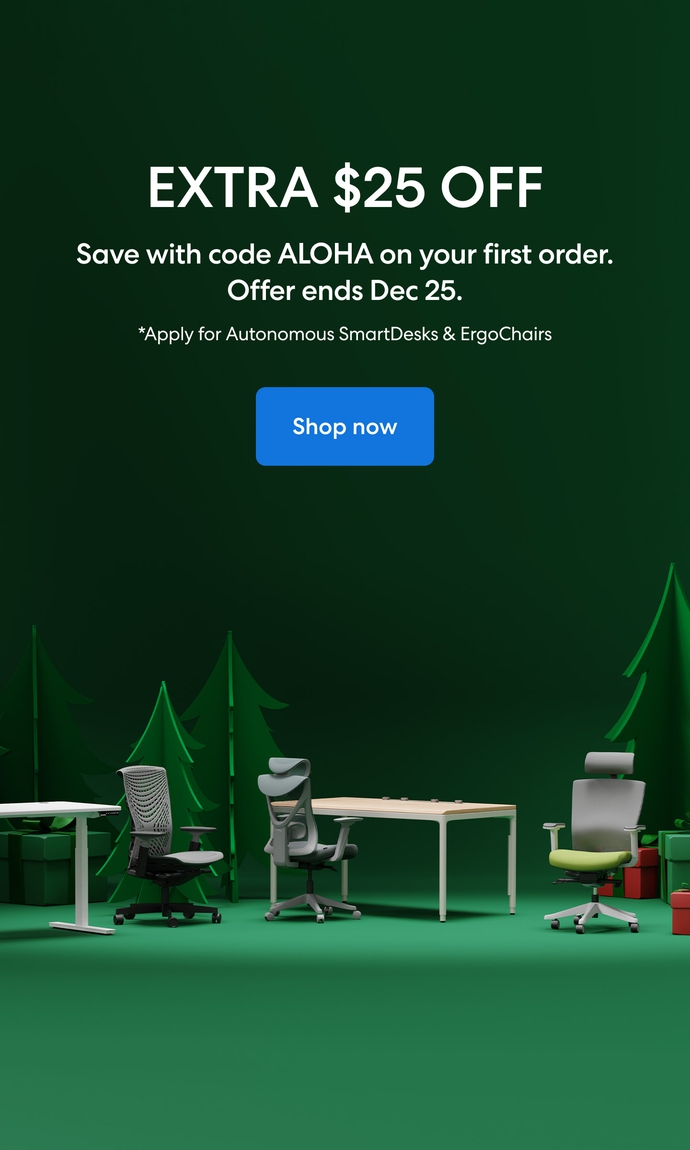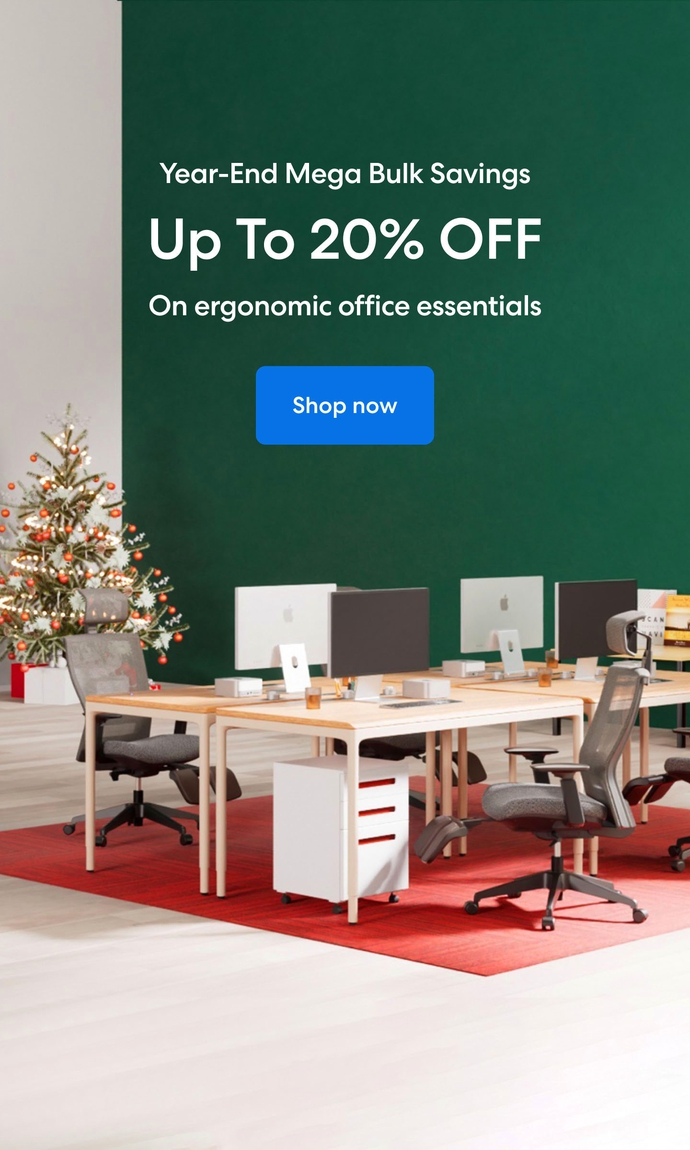 Subcribe newsletter and get $100 OFF.
Receive product updates, special offers, ergo tips, and inspiration form our team.