Workplace Inspiration
Small Office Dimension Layout Guide 2023
1,519 Views
Many people are looking for a small office dimension layout that helps them build a comfortable but compact workstation. While some people may think it's challenging, it is actually the opposite.
Having a small office desk doesn't mean you have to work uncomfortably. There are diverse ways to arrange it based on the dimensions of the whole room, allowing you to take advantage of as much as possible of your space while keeping things lightweight and organized.
The number of remote workers has increased considerably in recent years. Hence, it's no surprise that many of them are looking forward to building an appropriate workspace where they can work at peace.
For today's article, we'll explain a bit about the small office dimension and a few small office design ideas you can take into account so you can start building your dream setup within a few steps.
What is The Optimal Small Home Office Size?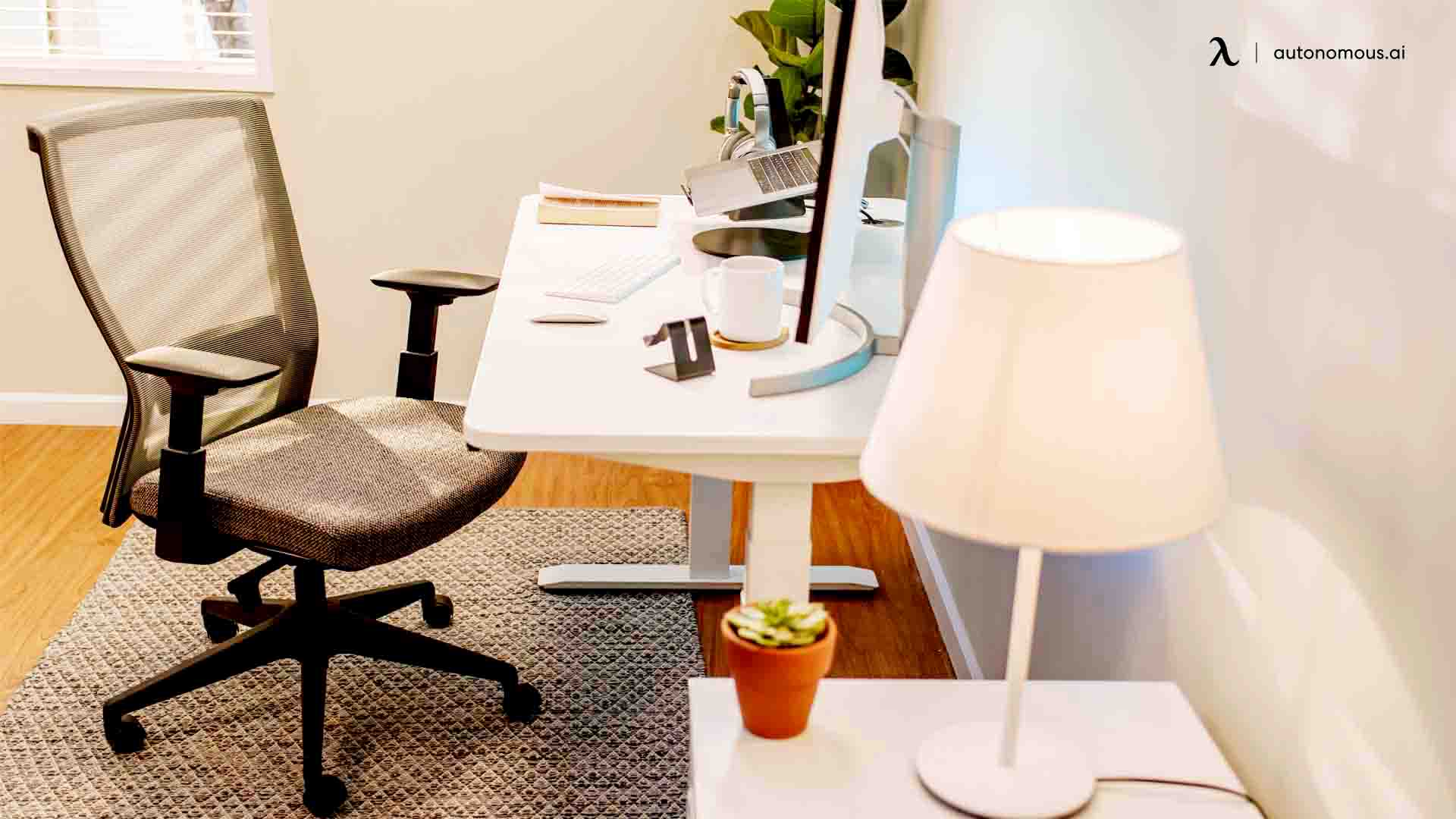 The right small office dimension depends on diverse factors which are individual to each user. However, you should know that there is no "right-size" for any home office as long as you're able to sit comfortably, are allowed enough movement, and can place all the peripherals and items you need to complete your work throughout the day.
Still, if you'd like to get a better idea of how much space you'll need to build a small office layout, here are a few measurements you can keep in mind.
An office in a closet or maybe in the alcove should be 2 ft x 4 ft, which equals 0.61m x 1.23m.

The size of a small office under the stairs should be about 5 x 3 ft, which is the same as 152x76cm.

You can also consider the dimensions of an office booth, which typically is 4 ft x 3 ft 6", which equals 1.22m x 1.07m.

A "cubicle-style"

home office setup typically has dimensions of 5 ft x 5 ft or 1.52m x 1.52m, although there are diverse variations of the same space that may make it slightly bigger, such as 5ft x 7 ft. Again, it all depends on the space you have available at home to build your workstation.
Please note that the measurements explained in this section are not "fixed." If you don't have a wide space available, you'll still be able to build a compact workstation with all the commodities you need to complete your daily responsibilities without problems.
What Do You Need to Build a Small Workstation?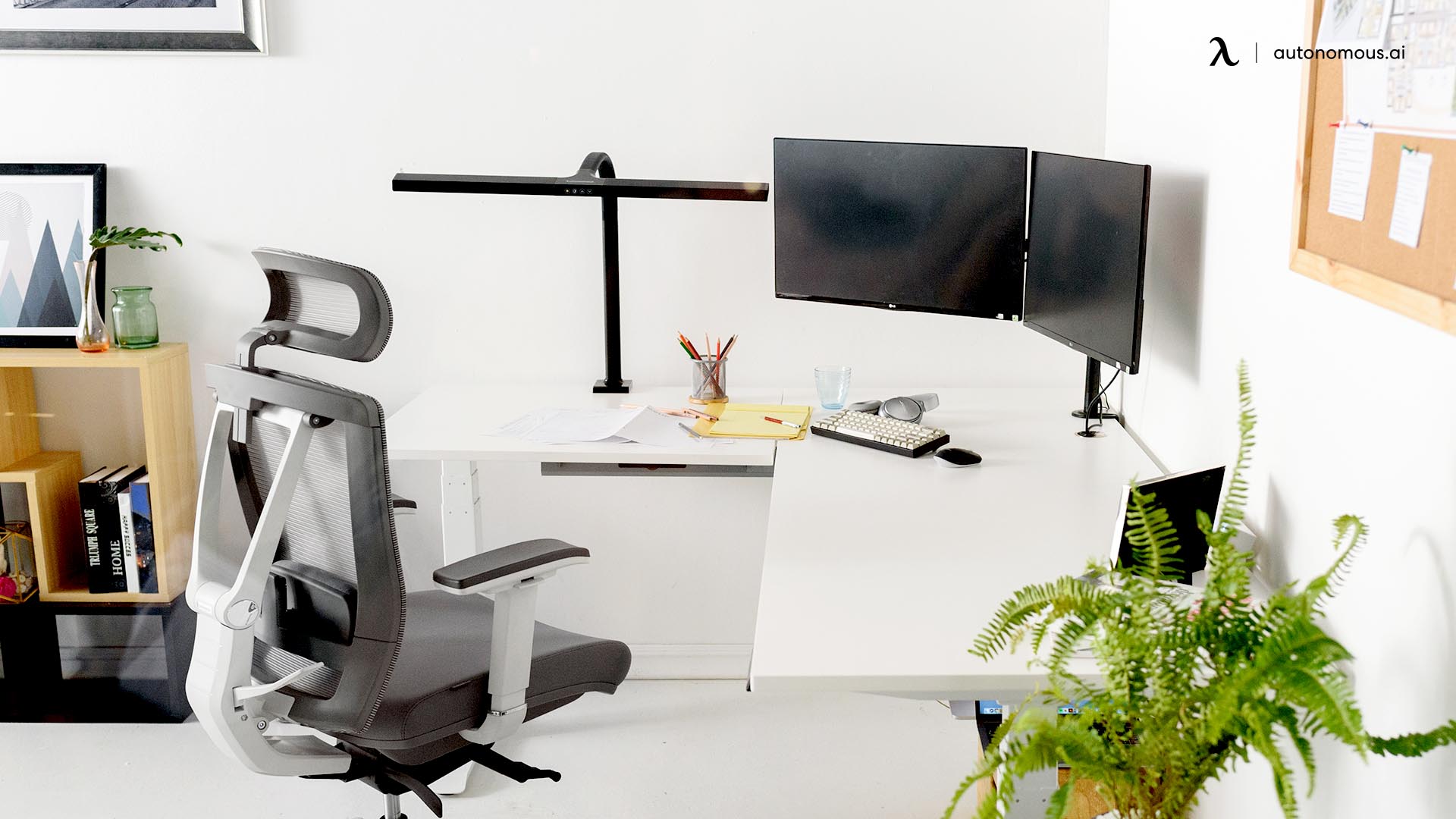 Knowing the right size of your workstation is one thing, but it is also important for you to equip it with the appropriate furniture. Hence, if you'd like to make sure that your office layout is as ergonomic as possible, here we have a few tips you can take into account.
Invest in an appropriate ergonomic chair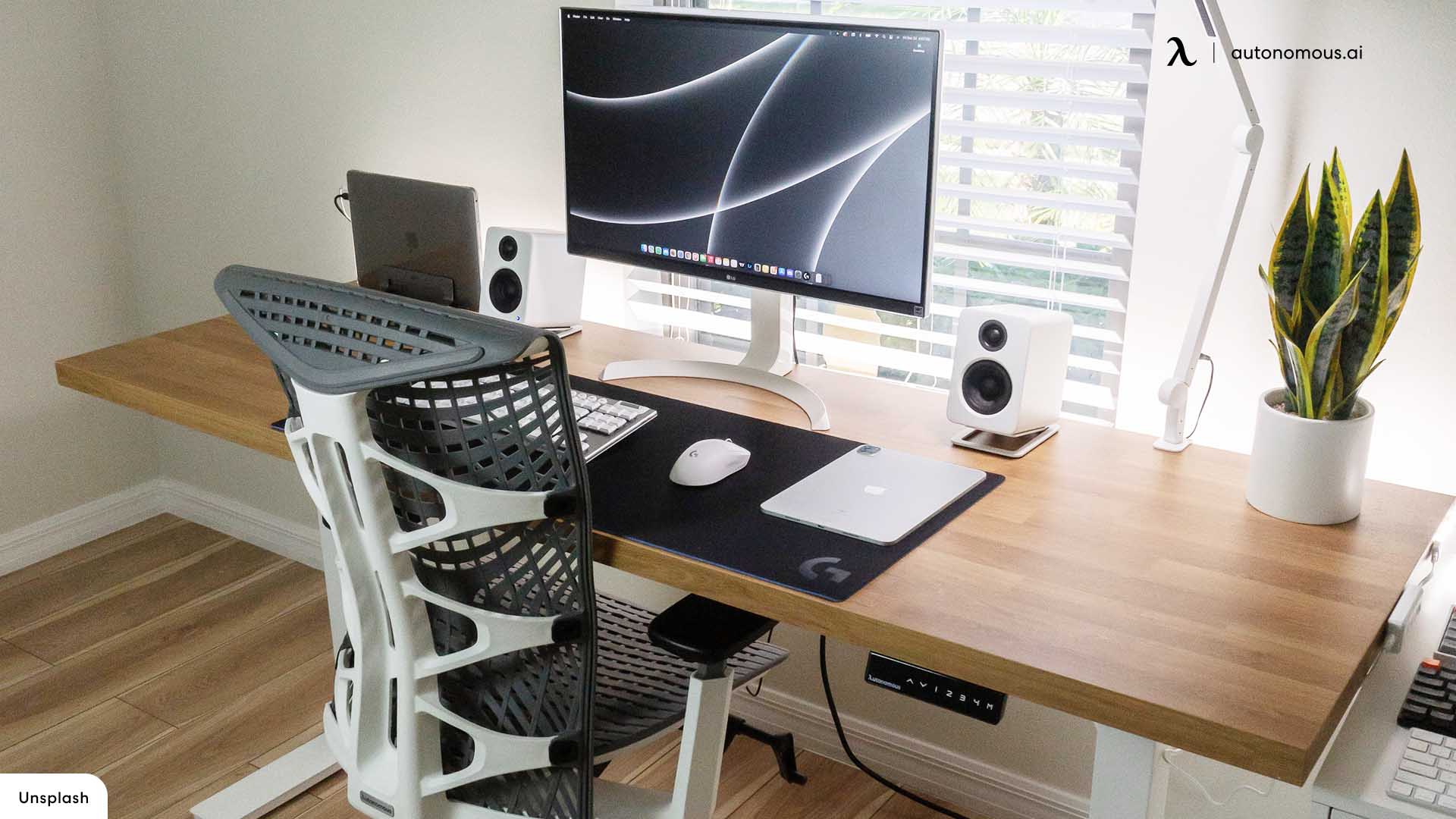 You can find diverse small computer chairs that can fit tiny spaces while keeping your body supported and comfortable through each work session. There are diverse options available in the market, such as the ErgoChair Core.
The ErgoChair Core is an office chair that comprises several adjustment features. It has an intuitive design that will help you be comfortable and profoundly supported throughout the day. Hence, you can forget about lower back pain and concentration issues as long as you're sitting on this chair.
Choose the right office desk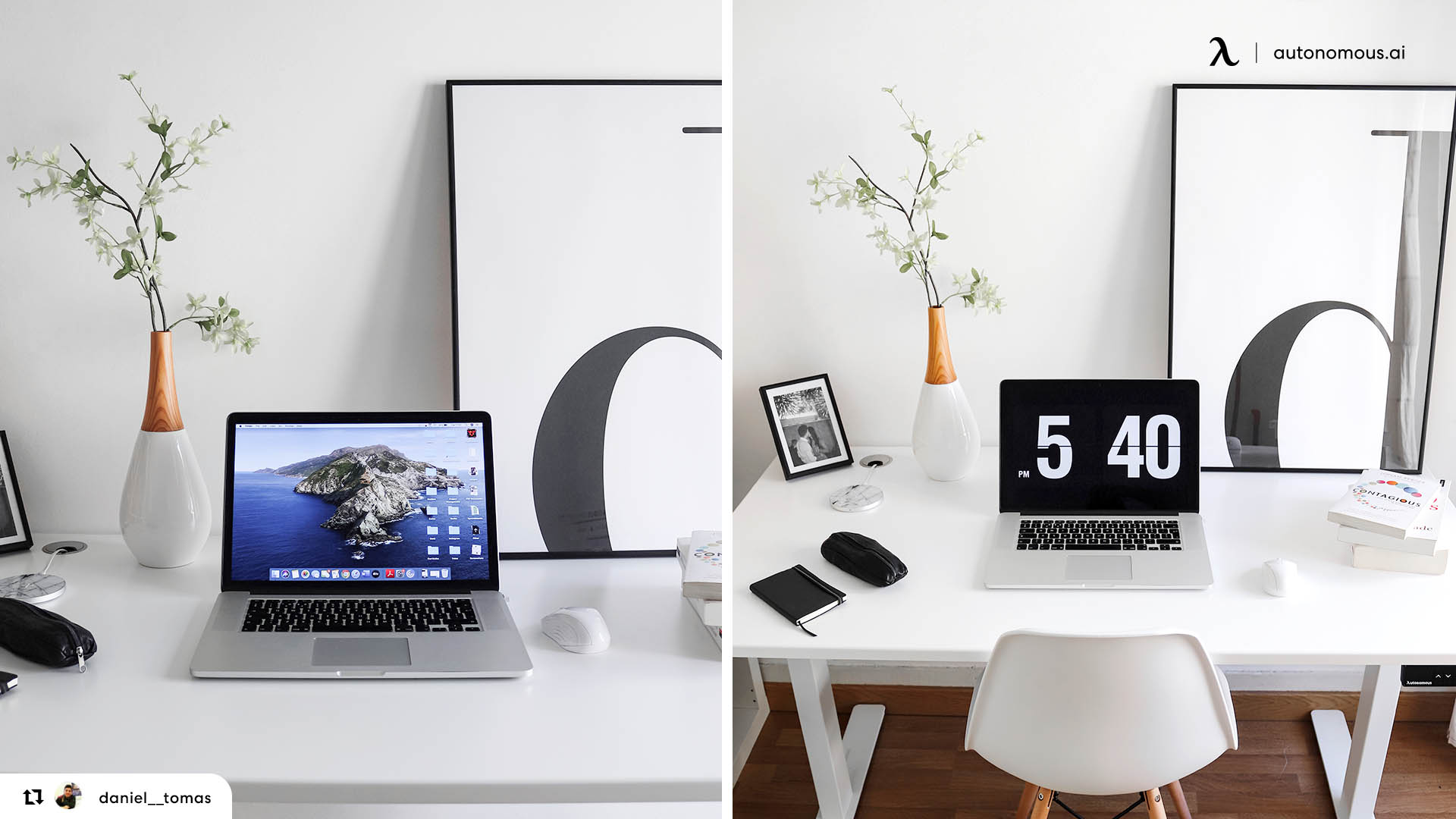 An ergonomic chair and an office desk should be in harmony with each other. If not, it'll be complicated for you to work on your responsibilities without feeling exhausted or uncomfortable. The right office desk should provide you with all the surface space you need for your peripherals and accessories to complete your work.
There are diverse options available, from pillar desks to regular desks. Even if you have an enclosed space, we highly recommend you to invest in a height-adjustable desk, as it allows you to alternate between sitting and standing and can prevent you from suffering the adverse effects of being seated for too long. You can take a look at this list of tempered glass standing desks to get a few ideas.
Take advantage of natural and artificial lighting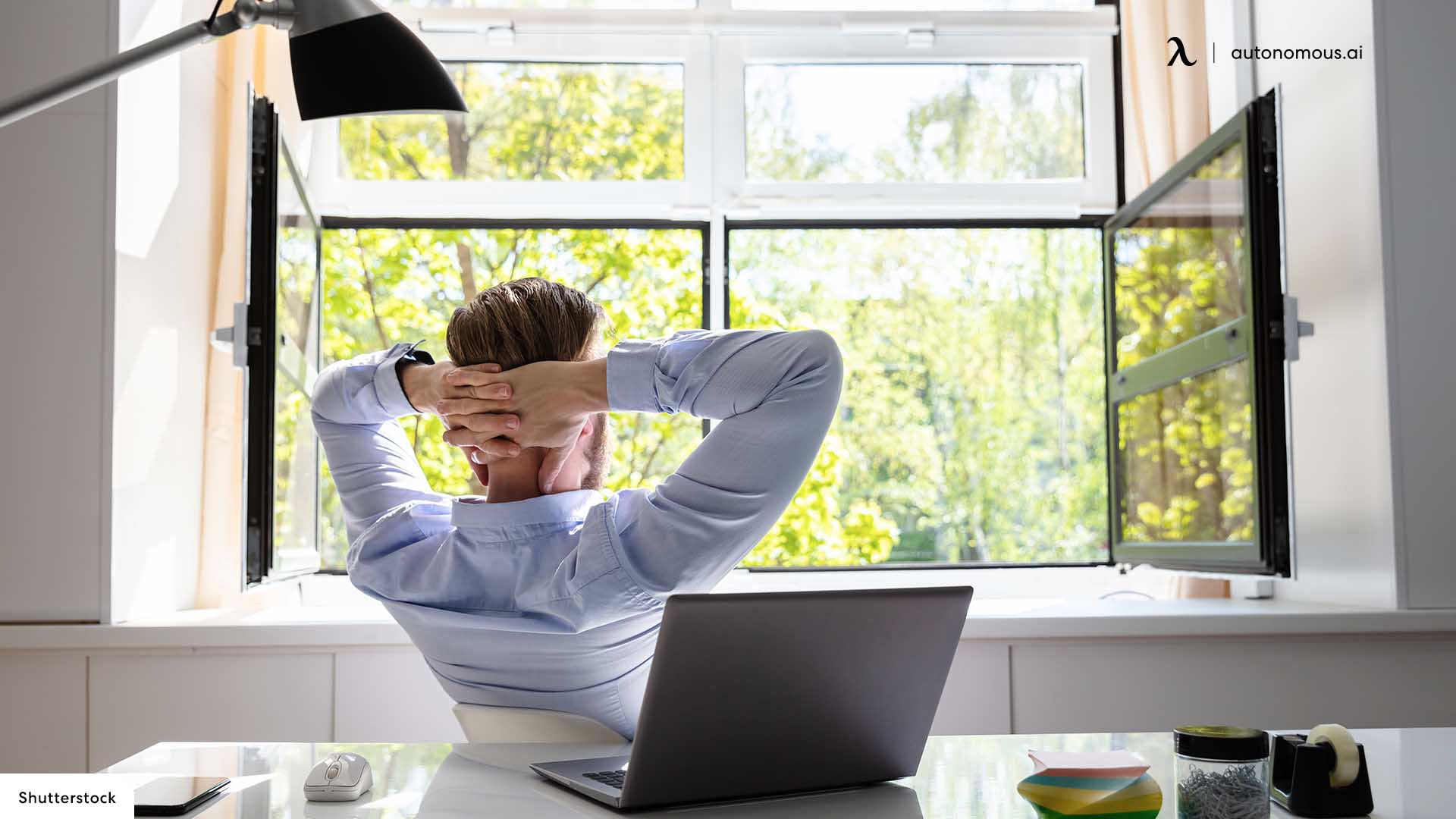 It would be best if you could place your small office layout near a window. This way, you will be able to get all the benefits from natural lighting. Furthermore, it can be a great way of enhancing the style of your home office, making it seem more elegant and "inviting."
Without proper lighting, you're at risk of dealing with sight problems, like eyestrain. Your workstation should be appropriately illuminated so your eyes have enough illumination to work as they should. This part of your office becomes more important if you often write or read physical documents.
Don't forget about decorating your office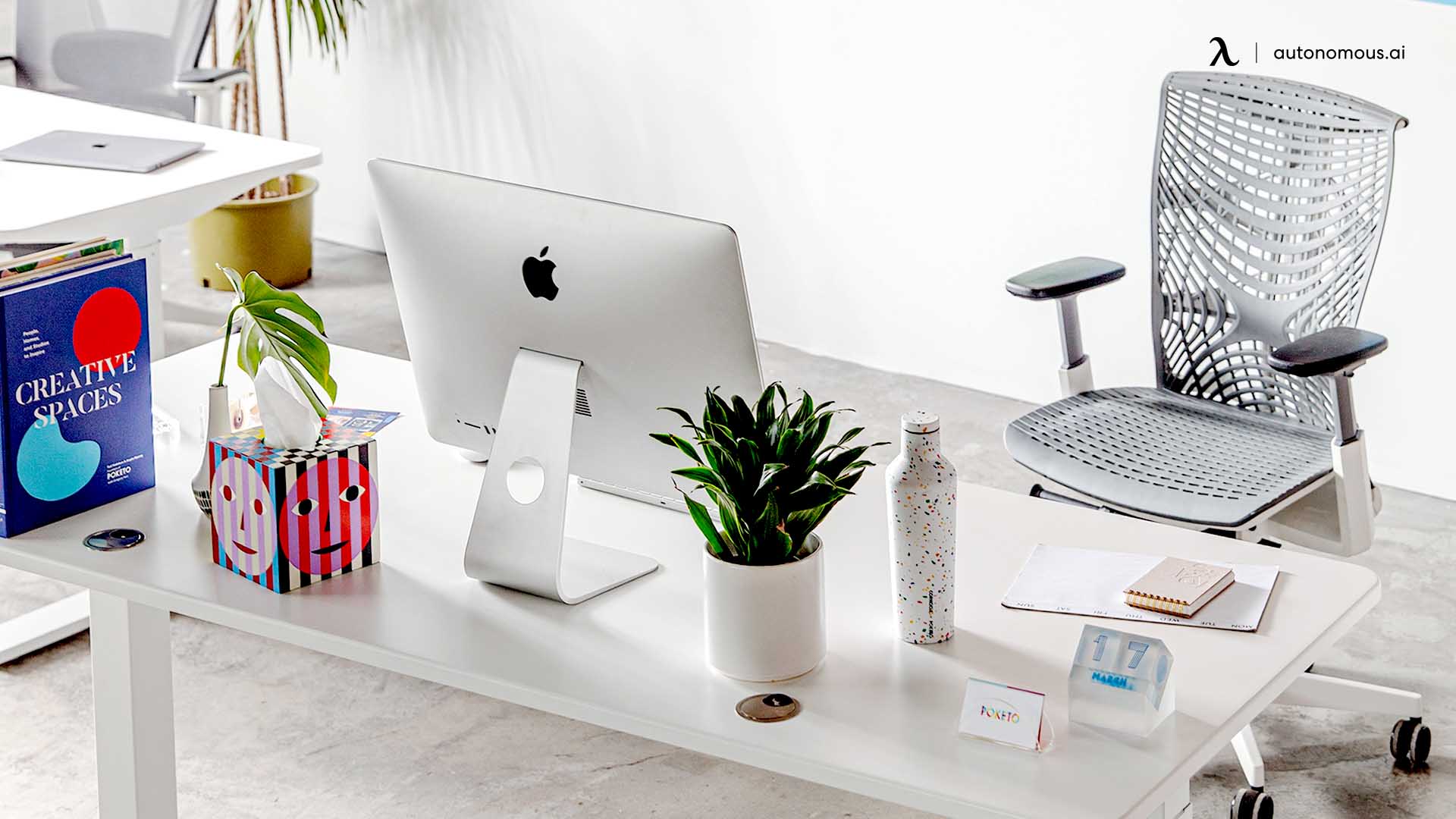 Even if your office is small, remember that it should be a space where you feel comfortable working. Hence, you must accustom it not only with the appropriate furniture and peripherals but also with a few pieces of decorations.
It's not recommendable to bloat your space with too many pieces of decoration or over-detailed items. You can hang inspirational quotes or images that can help you keep yourself in the right mood while you're working.
Conclusion
The small office dimensions may vary depending on diverse factors. However, you should know that you can build a comfortable office in any corner of your house, without necessarily taking too much space from it. You can achieve this with a bit of creativity and imagination.
Plus, a compact office is an excellent opportunity to embrace minimalism and remind yourself that you only need certain things to work. It can help you be more organized and forget about all the unnecessary stuff that only causes you to feel more overwhelmed while you're working on your daily responsibilities.
It's also worth noting that having a small office doesn't mean that you have to be uncomfortable. It is important to invest in appropriate furniture that fits your space and allows you to be at ease throughout the day.
Subcribe newsletter and get $100 OFF.
Receive product updates, special offers, ergo tips, and inspiration form our team.
WRITTEN BYAutonomous
We build office products to help you work smarter.