Smart Products
Autonomous ErgoChair: Biggest Strengths and Why You Should Buy One

Karen Kimonye
|
May 1, 2021
1,607 Views
On the fence on whether or not you should take the plunge and upgrade your space with an Autonomous ErgoChair? Check out this review and see for yourself why this is one of the most popular and high quality options on the market today. Treat yourself and your back to an office chair that conforms to you and helps you work ergonomically and comfortably throughout the day.
Are you still on the hunt for an ergonomic office chair to make your office experience better? The ErgoChair from Autonomous combines high-end ergonomics at an affordable $369 compared to the four-figure price tag from the likes of Herman Miller.
However, are you sacrificing anything at this price range? Read this review for honest thoughts on the Autonomous ErgoChair.
ErgoChair Specifications
Here are the vital specifications and measurements of the ErgoChair:
Dimensions: 29" L X 29" W x 46" – 50" H
Seat height: 18 inches – 20 inches
Seat dimensions: 20" L x 20" W
Back dimensions without the headrest: 21" W x 22" H
Back dimensions with the headrest: 21" W x 28" – 31" H
Backrest recline: 20 degrees (lockable at any angle)
Backrest tilt: 10 degrees (on/off at any recline angle)
Armrests (3D): Adjustable
Armrest's height 11 inches – 14 inches
Armrest's height from the floor 26. 7 inches – 32.2 inches
Lumbar support (adjustable): up down 3 inches.
Weight capacity: 350 pounds
Chair weight: 48.5 pounds
Warranty: 2 years and 30 days trial
Autonomous ErgoChair's Best Features
The best features of the ErgoChair include adjustments you can make on this office chair. With an office chair with tons of levers and controls like this one, it may take you some time to discover all the features. Ultimately, your comfort level will improve with time.
Headrest
The ErgoChair features one of the most functional headrests in the market and may be perfect for you, especially if you often experience neck pain while sitting at your office desk. The headrest is wide, perfectly contoured to cradle your cervical spine. You can adjust both its height (up to 4 inches) and angle (30 degrees vertically). Once you make your adjustments, it stays put in the new position.
If you like to sit in an upright posture, being able to angle this headrest is more essential than you think. Angling the headrest down increases its depth, boosting support to your neck where a shallow headrest often can't reach in the upright position.
Back Support
The ErgoChair's backrest features a highly breathable mesh material and it allows for a plethora of adjustments, making it adaptable to different sitting positions, something some backrests can't do.
To start you can easily recline the backrest around 20 degrees, and lock it anywhere in between to sit at a more comfortable angle. Also, the backrest can tilt optionally another 10 degrees and you can lock it at any angle thanks to its Italian designed tilt mechanism that operates differently from other recline mechanisms. Plus, using the lever at the backside, you can alternate between a fixed and flexible backrest at any angle. This backrest is perfect for those suffering back pain.
The chair also features robust lumbar support that cushions your lower back. This adjustable lumbar support moves up around 3 inches between the small of your back and your tailbone.
Forward Tilt and Seat Slide
The ErgoChair features a default seat depth of 20 inches, but you can also increase it by 2 inches by pushing a small paddle and sliding your seat forward. The seat slide allows you to control the space between the seat's edge and your knees. Also, it increases your sitting area, especially when your back isn't flat against the backrest, such as when you're slumped on your chair or leaning forward.
Also, this office chair from Autonomous features the forward tilting seat, which is a rare feature often found on the much pricier Herman Miller Aeron. The best time to use this feature is when you have to lean forward performing tasks that require you to look down often. By angling your seat forward and setting the backrest upright, you'll feel a reduction in the load on your spine because part of your weight is shifted to your lower limbs.
ErgoChair Pros:
A large and supportive headrest, perfect for those who suffer from neck pain.
A robust backrest that relieves spinal pressure.
Robust lumbar support that's height adjustable.
The seat tilts forward like in the Herman Miller Aeron.
ErgoChair Cons:
Honestly, I couldn't find any.
How to Adjust the ErgoChair Correctly
Before you use your ErgoChair, you must understand the controls and levers and what they do. The controls will enable you to set up your chair perfectly to suit your needs. Here's a run-down on how to adjust your chair perfectly:
Headrest. Tilt to adjust the angle and pull up and down to adjust the height.
Lumbar support. You can move it up or down to suit your requirements.
The button below the armrests. It adjusts the armrest up or down.
 Armrests. Slide the armrests to adjust them back and forth.
Lever on the back of the chair. It locks or unlocks the back of your office chair.
Lever on the left side. It adjusts the angle of the back of your chair.
Rotating angle on the right side. It adjusts the strength of the back tilt tension.
The larger handle on the right. It controls the height of your chair.
The smaller handle on the right. It moves the seat cushion back and forth.
The large handle on the right near the back. It adjusts the seat tilt.
As you can see, the ErgoChair gives you a ton of different adjustments, much more than other ergonomic office chairs. This lets you adjust the chair perfectly to suit your needs or the task you're performing. So, for example, if you're gaming you can adjust the back closer to your body and lock it in place, and set the seat tilt down a little. And if you're watching a video on YouTube, you can leave the back unlocked and seat the tilt of the chair, so you can sit back and relax. Once you master the controls and levers, you'll be adjusting your ErgoChair like a pro and your comfort will improve significantly.
Final Thoughts
Given its feature set, the ErgoChair is a diamond in the rough. Thus, if you're looking for an office chair with robust adjustability and if you suffer from neck and back pain, the ErgoChair is your best bet.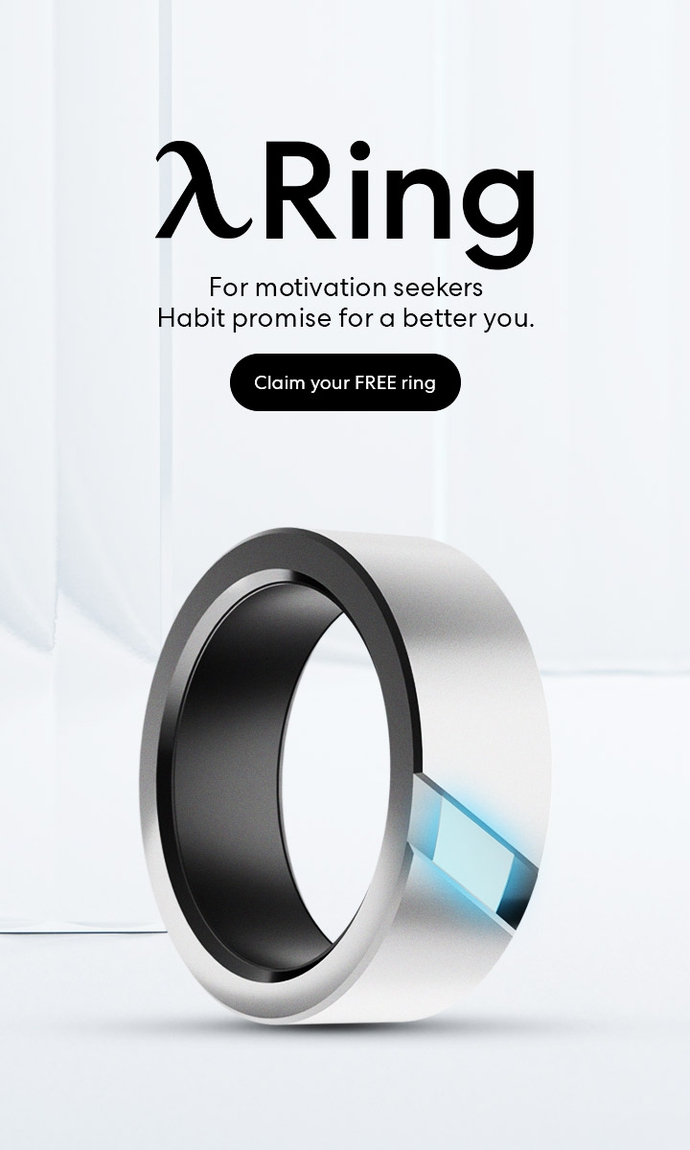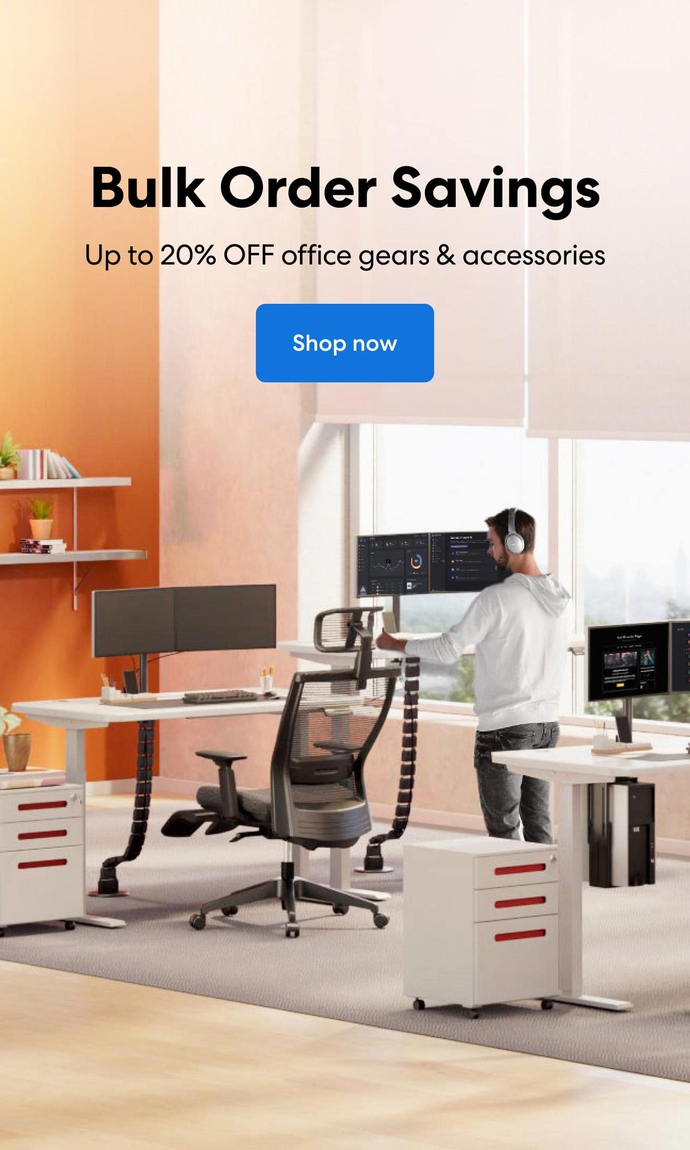 Subcribe newsletter and get $100 OFF.
Receive product updates, special offers, ergo tips, and inspiration form our team.