Most gamers make the mistake of focusing on their gaming consoles and computers only, without paying much attention to other important things, such as the type of chair they will be sitting in every day. As a result, it is common for gamers to go for a gaming chair under $100, thinking it is the best option because of its low price.
However, buying the right gaming chair is more than just about the price. While your budget is always a limiting factor, and something you need to consider carefully, your health is equally important. You need to invest in an ergonomic chair that has comfort and lumbar support to allow you to take care of your health and posture. 
At Autonomous, you will find just what you are looking for. With a wide range of the best ergonomic chairs on the market, this is the one-stop shop for all your gaming furniture and accessories. Do not settle for cheap gaming chairs under $100 when the best budget gaming chairs with ergonomic features are available at Autonomous. 
What Is a Gaming Chair?
A gaming chair is simply a chair that is designed specifically with gamers in mind. It is usually a big and tall gaming chair with a backrest large enough to offer maximum support during gaming sessions. 
However, regardless of the chair dimensions, good quality gaming chairs usually offer a lot of comfort, freedom of movement, and lumbar support, all designed to enhance the gaming experience and take care of the health of players. 
There are many different gaming chair brands on the market, each with special features that you need to consider. However, if you know that you are a serious gamer who spends long hours playing video games, you need to focus on ergonomic features above all else. 
With the right gaming setup ideas, proper ergonomic gaming chairs, and effective management of playing time, you can enjoy playing video games without suffering from the back and neck issues common among gamers.
What Are the Possible Problems with a Gaming Chair Under $100?
What happens when you only consider price when buying furniture, and end up with a low-quality gaming chair under $100? Well, you may find that in the long run, low-price gaming chairs may end up costing you a lot of money, not to mention compromising your health. 
The following are some of the problems of settling for cheap gaming chairs under $100: 
Lack of Quality Materials
Let's face it, if a manufacturer is going to sell a gaming chair for less than $100, you cannot expect the chair to be made of good quality materials. To make a profit, the manufacturer will go for the cheapest materials they can find, and this usually means you end up buying a chair made of the worst kind of materials that are also likely to cause a lot of harm to the environment.
Limited Durability and Lifespan
Do not expect cheap gaming chairs under $100 to last you a lifetime. If you can get a couple of years out of them, you will be very lucky. Now, consider how many cheap gaming chairs you will have to buy within a 10-year period? Poor durability and a very short lifespan are what you sign up for when you buy a gaming chair under $100. 
Limited Warranty
The manufacturer knows very well what kind of materials were used to make the chair, and how long they are expected to last. That is why you will never receive a great warranty for cheap gaming chairs under $100. Some may even have no warranty at all, which should always be a red flag no matter how cheap the chairs are. 
Poor Ergonomics
If you buy low-price gaming chairs, you might as well forget about ergonomics or special features, such as a mesh gaming chair. These chairs come with only the most basic of features that do nothing to provide lumbar support or other ergonomic features. In most cases, you do not even get a headrest, leg rest, or adjustable armrests.
Boring Design
Unless you are willing to settle for a computer desk chair that has no beauty or unique design features, stay away from cheap gaming chairs under $100. With careful searching, the best budget gaming chairs need to add some life to your gaming room. If you are going to invest in a standing desk and chair combo, make sure it is worthy of being the centerpiece of the room.
Top Gaming Chairs Under $100
Following are the best gaming chairs under 100 dollars:
1. US OFFICE ELEMENTS Conference Chair: Lumbar Support
We highly recommend the US OFFICE ELEMENTS Conference Chair with Lumbar Support for those on a tighter budget. It has adjustable armrests, a padded lumbar area, and a breathable mesh back for maximum comfort while gaming. The chair's lightweight and small footprint also makes it convenient for transport.
The lumbar support of the US OFFICE ELEMENTS Conference Chair is one of its best features. In order to find the most comfortable position for your lower back, you can adjust the lumbar support. This is crucial for gamers because it can alleviate pain in the back and other discomforts from prolonged gaming.
The mesh back of the chair allows for ventilation, which is a nice bonus. Even during marathon gaming sessions, you'll be able to maintain your comfort thanks to the mesh material. You need this if you want to avoid distractions and get things done.
US Office Elements also offers a height-adjustable conference chair. This allows you to adjust the height of your desk to suit your needs. This is crucial for maintaining correct posture, which can lessen the likelihood of experiencing pain in the back.
For the price, you get a lot of useful features that make gaming more enjoyable.
2. KERDOM FelixKing Office Chair: Waterfall Seat Edge
Introducing the FelixKing Office Chair - a modern, ergonomic desk chair that combines unbeatable comfort and functionality at an affordable price. This mid-back chair features a supportive, high-density mesh back that conforms to your spine's natural shape, promoting proper alignment for prolonged sitting(we mean gaming) without fatigue.
Designed with multi-functional adjustments, you can easily fold the arms and slide them under the desk to save space. The chair's height is pneumatically adjustable, catering to individuals of varying heights between 17.7 inches and 21.2 inches.
Certified by CE and TUV LGA, the FelixKing chair ensures stability and durability. Its sturdy base allows for a smooth 360-degree swivel, while the silent wheels offer effortless mobility without disturbing others.
Perfect for both home and office use, this versatile chair harmonizes with any setting - from boardrooms to living rooms, studies, conference rooms, and computer labs.
Upgrade your workspace with this gaming chair in 100$ - a comfortable, stylish, and budget-friendly solution. Enjoy relaxation without effort, and experience enhanced productivity with this premium ergonomic chair. Embrace the perfect blend of support and comfort without compromising your budget.
3. Techni Mobili Midback Mesh Task Office Chair
The Techni Mobili Midback Mesh Task Office Chair, offering unparalleled comfort and support for both work and play. This chair's ergonomic design (mesh back, contoured armrests, mesh fabric seat cushion) makes it ideal for long gaming sessions.
Using the pneumatic height adjustment lever, you can find the perfect height for you within a range of 4.5 inches. Relax in just the right position for intense gaming sessions by adjusting the chair's tilt with the reclining tension control knob.
Benefit from the chair's ergonomic design by resting your body on the contoured fabric seat cushion and armrests, which conform to your body's unique shape and eliminate fatigue and discomfort.
This chair is perfect for any gaming setup thanks to its durable nylon construction and dual, scratch-free wheels. The Techni Mobili Midback Mesh Task Office Chair is a great way to improve your gaming setup on a budget. Take the plunge into the action while keeping your cool. This chair provides unmatched performance and comfort for under $100, making it the best value in gaming chairs.
4. Techni Mobili Kid's Gaming and Student Racer Chair with Wheels
Step into the world of excitement and comfort with the Techni Mobili Kid's Gaming and Student Racer Chair with Wheels - a captivating and stylish addition to any room. The chair's eye-catching racer-style design effortlessly imitates a sports car's interior, allowing young minds to embark on thrilling gaming adventures or tackle schoolwork with the utmost enthusiasm.
Designed with a speed-inspired aesthetic, this chair is more than just looks - it prioritizes supreme comfort for your child's gaming or study sessions. The TechniFlex synthetic upholstery enhances durability and ensures easy cleaning, perfect for accidental spills.
Adjusting the chair to your child's preference is a breeze with the pneumatic seat height adjustment feature, accommodating growing kids as they embark on their journey of exploration and learning.
The matching 5-star nylon base provides stability and support, making it an ideal choice for kids who are full of energy and enthusiasm. The chair's dual non-marking 2" casters add convenience, enabling effortless movement without any worry of damaging your floors.
With a maximum load capacity of 140 pounds, this chair is perfect for kids of all ages, promising a reliable and comfortable seating experience. Give your child the ultimate gaming and study throne with the Techni Mobili Kid's Gaming and Student Racer Chair with Wheels.
5. MCQ Ergonomic Computer Gaming Chair
MCQ Ergonomic Computer Gaming Chair is your ultimate gaming companion under $100! Designed with your comfort in mind, this chair features thick padding and breathable PU leather upholstery, ensuring hours of cozy gaming. The plush high-back cushion and padded armrests provide superb support for your neck and arms.
Stability and smooth movement are guaranteed with the chair's solid metal base. Enjoy easy adjustments with height and 360-degree swivel rotation, effortlessly finding your perfect gaming position. Need an armless setup? Just raise the armrests!
Unwind after gaming sessions with the chair's tilting and rocking functions - pull the lever for relaxation. The backrest can be locked at a 125-degree angle, perfect for quick power naps. Versatile and stylish, this gaming chair fits seamlessly into any setting, whether it's your office, game room, or an internet cafe. Choose from various colors to match your style. Assembly is a breeze, and cleaning is hassle-free with the easy-to-clean PU leather material. Get ready for gaming in just 20 minutes!
The MCQ Ergonomic Computer Gaming Chair is a great way to improve your gaming experience without breaking the bank. Enjoy the best of all worlds: a low price, a sleek design, and useful features. Raise your gaming pedestal and spend interminable hours in bliss.
The Importance of Ergonomics in Gaming Chairs
You might be wondering why it is worth the extra money to buy ergonomic chairs and desk combos. Well, the following are some of the advantages of ergonomic chairs: 
Great for good health and posture
Designed for maximum productivity and focus
Has better comfort features
Good ergonomics equals good design features and quality materials
Allows freedom of movement
Designed specifically for gamers and their needs
Looks great sitting in your game room 
Try the Autonomous ErgoChair
Deciding that you need an ergonomic gaming chair rather than a cheap gaming chair under $100 is only the first step. Now you will have to sift through the many options and brands available online until you find the best option. 
This can be a difficult choice, but there are ways to make life easier for yourself. Simply choose a trusted retailer known to supply only the best gaming chairs, desks, and related accessories and you will save yourself a lot of trouble. 
Autonomous has some top-quality ergonomic gaming chairs for you to consider. When you buy your chair from Autonomous, you are guaranteed the following: 
Top-tier Ergonomic Design
Making sure that the ergonomic design features of each chair are top-notch is something taken very seriously at Autonomous. Each gaming chair is designed to meet all the needs of the gamer while taking care of their health and posture too. 
Features that you will not find in a gaming chair under $100, such as breathable mesh backs and adaptive lumbar support are available when you choose Autonomous ergonomic chairs.
Better Gaming Experience
If you take the Autonomous ErgoChair Plus as an example, you will not find a better gaming chair in terms of balancing the need for support and providing freedom of movement. Such features are what will help you enjoy your games to the fullest when seated in one of the ergonomic chairs from Autonomous.
Value for Money
You will not find cheap gaming chairs under $100 if you are looking for ergonomic chairs from Autonomous. You should expect to pay more than that. However, it is all good value for money when you consider the extra features you get, and the act that the chair is made of high-quality material that will last you a very long time. 
Three Autonomous ErgoChair Options to Consider
Now that you understand the value of avoiding cheap gaming chairs under $100, it is time to choose the best chair that suits your budget while meeting all your needs. Autonomous has three awesome ergonomic chairs that you need to take a look at. 
1. Autonomous ErgoChair Pro
At $499, the Autonomous ErgoChair Pro is not cheap by any means, but once you sit in it, you will understand why it is worth every cent. This is one of the flagship chairs sold at Autonomous and it comes packed with awesome features designed to enhance your gaming experience. 
Take the ergonomic design with flexible lumbar support, for example. You can sit in this chair for hours on end while playing your favorite games without doing any damage to your back, neck, or shoulders. There are no low-price gaming chairs that can deliver such performance. 
Even on the hottest of summer days, you will enjoy maximum comfort without breaking a sweat, thanks to the woven mesh back that allows maximum airflow across your body. You can improve your comfort even further by reclining your chair to your optimum angle using the five lockable positions it comes with. 
All these features are found on a chair that is made of high-quality materials that are not only durable but environmentally friendly. In the unlikely event that something was to break down on your chair, you will have the generous two-year warranty. 
2. Autonomous ErgoChair Plus
There are some games that require a lot of movement, even while you are seated. In such cases, a cheap gaming chair under $100 just won't cut it. You need an ergonomic chair that is specifically designed to offer support and freedom of movement. The Autonomous ErgoChair Plus is such a chair. 
One of the key features of this chair that allows so much movement is its frameless design. When seated in the ErgoChair Plus, you do not have any cumbersome frames hindering your movement, allowing you to move according to how the game is going. 
Even without a frame, this chair still offers adaptive spinal support that automatically adjusts to suit the unique contours of your back. Depending on the weather conditions in your area, you have a choice between the TPE and the breathable mesh option. If you regularly experience very hot summers, go for the mesh option. 
The ErgoChair Plus can support up to 300 pounds of weight, meaning even big players can easily enjoy their games for hours without worrying about whether the chair can take it. You can get the ErgoChair Plus from Autonomous for $449 and a two-year warranty.
3. Autonomous ErgoChair Recline
Low games can really take their toll on your body. If you spend hours every day sitting in cheap gaming chairs without any ergonomic features, your body will suffer the consequences. That is why, if you are a serious gamer, you should consider the Autonomous ErgoChair Recline. 
The best feature of this chair is the 18-degree recline function. When you feel the long gameplay taking its toll, simply put your feet up and recline with your body in the ultimate ergonomic position. By adjusting the neck rest, arm rest, and leg rest, you can relieve the strain on these areas of the body, allowing you to fully relax.
Adjustable lumbar support and comfortable cushions come as standard, and allow you to enjoy your games without feeling the pain that you would normally experience with low-price gaming chairs. If you are looking for the best budget gaming chairs that do not compromise on comfort, movement, and lumbar support, at $399, the ErgoChair Recline is a great option.
Final Word
Your chair is one of the most important furniture items you can buy if you want to enjoy your games to the fullest. However, if you decide to save money by going for one of the cheap gaming chairs under $100, you will miss out on a lot of important features needed in a good-quality gaming chair. 
At Autonomous, you can choose from a wide range of great ergonomic gaming chairs that are designed to offer maximum support and freedom of movement. Although these cost more than other low-price gaming chairs found elsewhere, the features speak for themselves. Get one for yourself today, and enjoy gaming the way it was meant to be.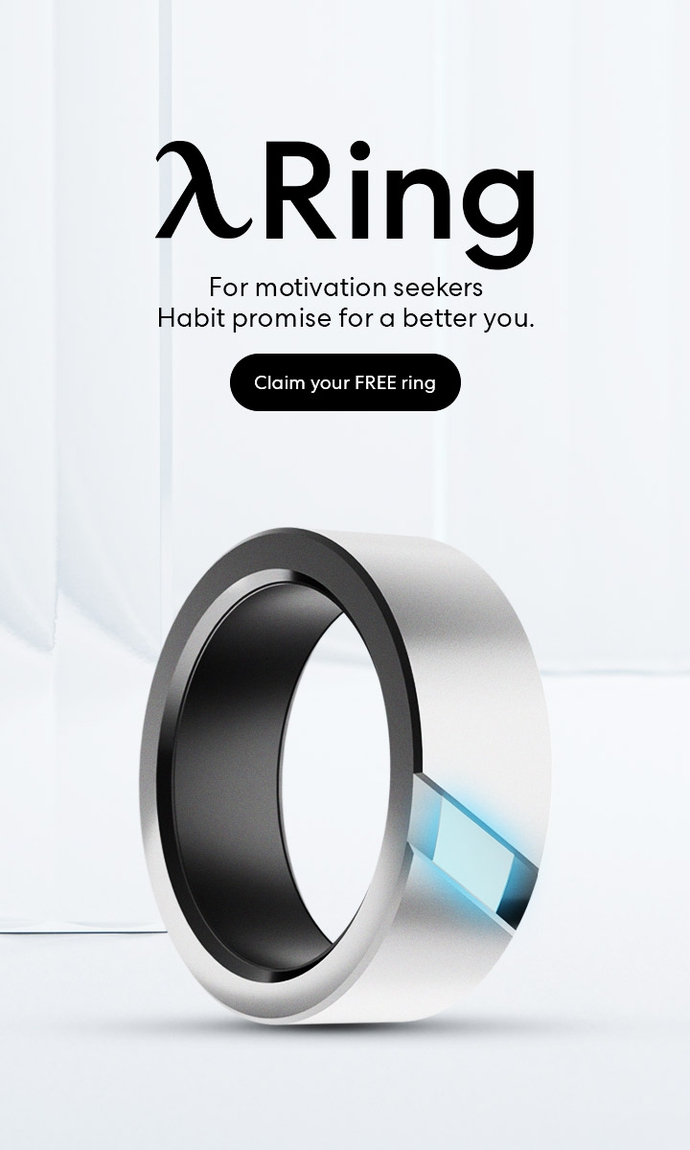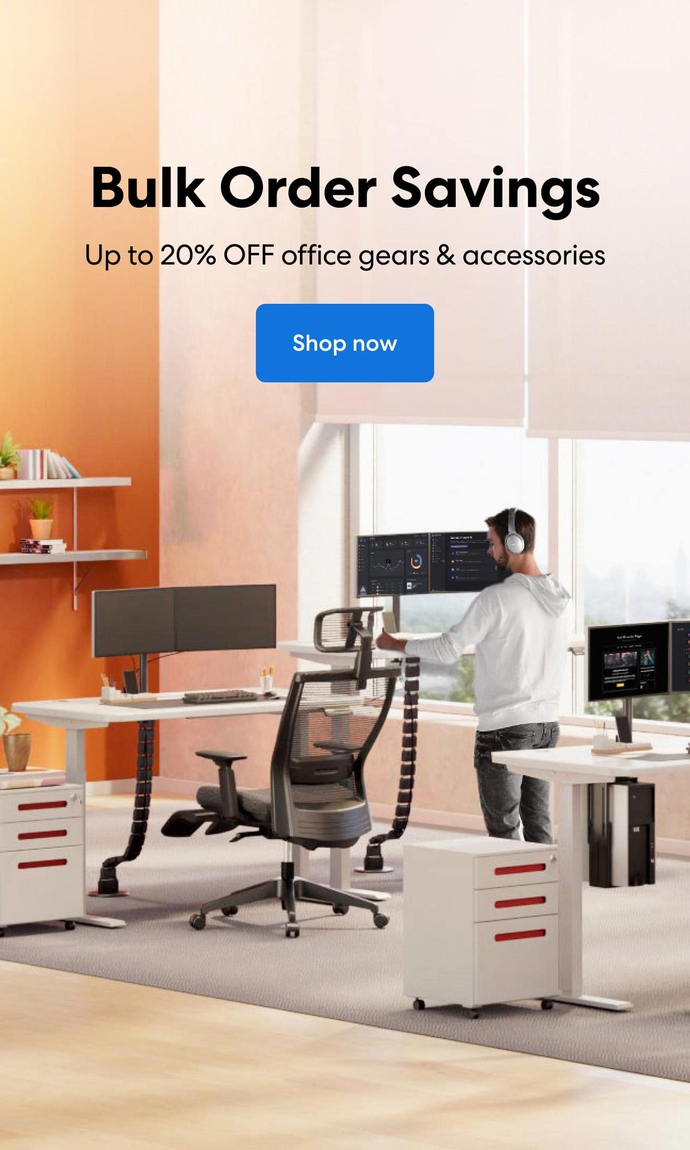 Subcribe newsletter and get $100 OFF.
Receive product updates, special offers, ergo tips, and inspiration form our team.