Smart Products
Top 10 Well-Known Gaming Chair Brands on the Market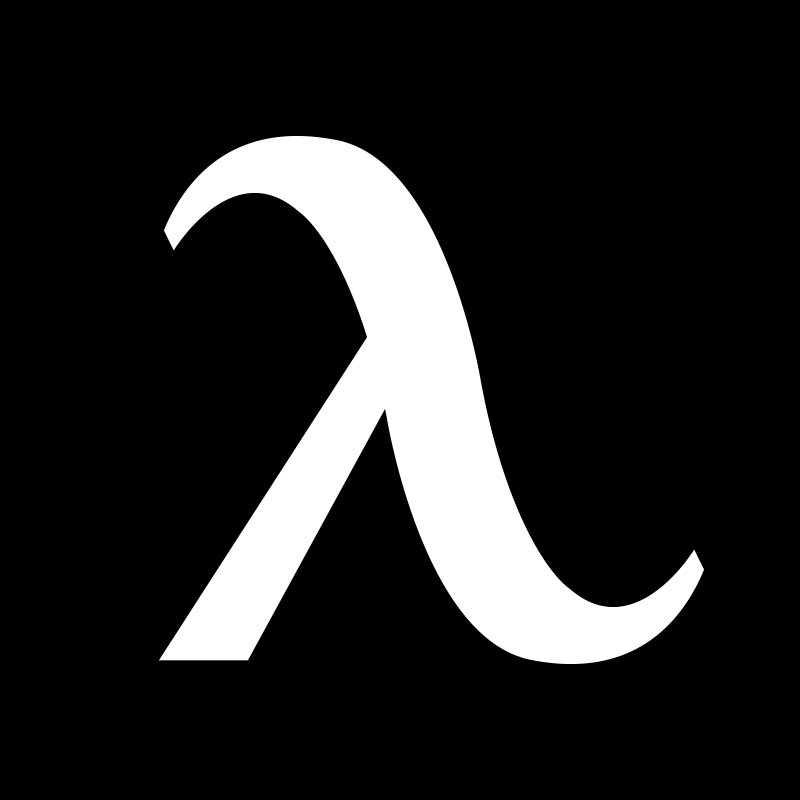 Autonomous
 | 
Aug 15, 2022
The transformation of the gaming industry over the years has been massive. Playing games, which was initially for entertainment, is now a professional career. Today, people get paid to play games online and review them.
Careers are not the only parts of the industry experiencing an evolution. Technology has seen gaming equipment become more realistic. Equipment such as Virtual Reality (VR) headsets allow gamers to immerse themselves fully within virtual worlds when playing.
Other games take advantage of augmented reality to make them more interactive. Setups have also become necessary in giving gamers an edge over each other in several situations.
Gaming chairs are vital pieces of equipment in these setups. They help improve posture and vision as you look at your screen and are designed to reduce the negative effect that sitting for long periods has on your health.
This article looks at how you can get the right chair and reviews some of the best gaming chair brands that sell these gaming seats.
List of 10 Best Gaming Chair Brands in Existence
1. Karnox
Until 2014, Karnox was a car seat-producing company. They now channel years of design and development looking to become a top gaming chair brand. Their eSports chairs help improve gaming performance, correct bad posture, and improve the general health of users.
Karnox Gaming Chair Hero Genie Edition, Karnox Suede Gaming Chair, Karnox Legend Bluish Gray Edition, and Assassin Ghost Edition are some of the brand's successful chairs on the market.
These chairs use high-density, shaping foam to give users the best comfort when they sit. Their heights and tilts are easily adjustable with head and lumbar pillow options.
This gaming chair brand uses classic color types instead of the more common multi-color schemes for gaming chairs.
A price range between $180 and $300 makes these gaming chairs affordable for the level of quality they provide. You get over five years' warranty when you purchase any of these chairs.
2. Vertagear
This is another best gaming chair brand for you. Vertagear came to life in 2015 through a collaboration of experts in computer hardware, furniture makers, designers, and gamers. The company undertakes research and develops hassle-free gaming products.
Gamers like the diversity of these brands of chairs. Every product from Vertagear has a unique element that leaves an impression on users. It focuses on comfort, ergonomics, and aesthetics. Their chairs are some of the most eye-catching ones you will ever come across.
Whether plain-looking or LED gaming chairs with adjustable color settings, you are always sure your chair will fit in with your setup. It is easy to tell that the chairs are made from quality materials. Each uses a combination of breathable material and leather to create an excellent finish that feels comfortable against your skin.
The cushions of this gaming chair company are thick and cradle your backside when you sit. SL4000 Gaming Chair, SL5000 Gaming Chair, and the Vertagear Special Edition Gaming Chair are some of the most popular models on the market now.
Vertagear gaming chairs cost between $200 and $700 and come with at least two years warranty.
3. Boulies
At Boulies, manufacturers strive to balance comfort and support in every product. The gaming chair company uses high-quality materials such as microfiber suede to make its products. They don't just support your posture but provide maximum comfort while you work.
You can group the chairs from this gaming chair company into four main categories: Master, Ninja, Ninja pro, and Elite series. These make it easy for different people to find a gaming chair that fits their needs.
Check out the Boulies Chair Elite Series and Boulies Master Chair VER. 2022 if you want a chair from this gaming chair brand. These have been some of the company's best-selling items on the market.
They have lots of features that make the price range between $250 and $700 understandable.
4. Eureka Ergonomic
Eureka Ergonomic focuses on helping users express themselves through their gaming setup. The gaming chair brand understands how vital the vibe of the gaming space is.
With over 200 patients annually, it believes that designs and technology can't be stagnant. Its designers create new gaming chair concepts every day to improve customers' experience. Eureka Ergonomic chairs help make users comfortable, healthy, and more efficient.
Many of their products such as the ERGONOMIC GX5 Series Gaming Chair and ERGONOMIC GE300 have been instant hits with gamers.
The backrests and bolsters are wide enough to help users of all sizes sit for long without developing back pain. You can choose whether you want to add a headrest or not. It helps relieve neck pains.
Eureka gaming chair seat cushions are thick and distribute a user's weight over the high-density foam. The cover material is soft, smooth, and breathable. This helps keep you cool, especially in hot temperatures.
Budget between $200 and $800 when you want to get any chair from this company. You will get a five-year warranty to guarantee the durability of your purchase.
5. Secretlab
Secretlab wants to become the best name in the world of gaming chairs. It currently has over 40 products on the market that are selling fast. Their success in the industry is not shocking when you consider the quality of chairs they make. The attention to comfort is great when you check the feel of each seat cushion.
It has different sizes available to help users of all body types find a chair that fits perfectly. Additionally, it is rare to see wrinkles develop on Secretlab seats because of the material the brand uses as seat covers.
On the first encounter, it is easy to get captivated by the beautiful designs and colors. A Secretlab brand gaming chair will immediately upgrade the aesthetics of your setup.
Some of its best-selling models are the Titan Evo 2022, Omega, and Titan XL. These have been received well by the gaming community.
It costs between $400 and $550 to get a Secretlab gaming chair with a three-year warranty.
6. GTRacing
Several gamers believe the prices of standard chairs in the industry are absurd. If they can, they try to find a gaming chair that offers all the qualities they require at affordable prices. This is one of the reasons why the GTRacing brand has become popular over the years.
The brand appeals to users because of the fun element of their chairs. You can easily customize this best name brand gaming chair. Most have reclining backrests that can make them horizontal when users add the tilt feature.
They don't use prime materials for their gaming chairs though and some users have been complaining about squeaks after a few weeks. Using memory foam for seat cushions means that users with more weight might have to deal with flattening seats with time.
Aesthetically, the sporty designs and vibrant color combinations give users the tech feeling they desire when building a pro gaming setup. The brand's most popular products are the Pro Series, Ace Series, and GTRacing Music.
Warranty is usually from a year to five years, depending on the model you buy. You should expect to spend between $170 to $300 to get a GTRacing gaming chair.
7. KCream
KCream has excellent products for users looking to buy a gaming chair for between $145 to $200. It is amazing how this brand can offer top-notch quality at the prices they sell their chairs at. It is rated as one of the top gaming chair brands.
The seat cushions are the first things that will blow your mind. They are five inches thick and pamper your backside when you sit.
The chairs are large, and the armrests are wide enough to support your elbows at an angle. A gaming chair that can recline up to 155 degrees and has adjustable tension and lock, meets most of the design standards.
Additionally, KCream chairs have footrests that you can pull out to increase your comfort. You should check out the KCream 8393 and 8515 to get a fair idea about the quality of the brand. These are some of its best-selling models.
This gaming chair company offers a one-year warranty for each gaming chair that you buy.
8. Autofull
If you have ever used the Autofull Racing Series, Conqueror, Ergonomic Series, or Conqueror, then you understand why this brand makes it on our list.
Autofull makes gaming chairs that score high in our books for quality and comfort. In the reviews, people talked about how they sit in these chairs for whole days with no problem. This is because of the foam quality and padding it uses for the backrest and seat cushion.
Users can find a product they fit in regardless of their size. In some of its models, Autofull adds a footrest and bionic lumbar pillow to enable users to recline and rest well during breaks.
The chairs have beautiful multi-color schemes that make them look more exciting. People consider a black and red version better than an all-black or red gaming chair.
Autofull chairs usually cost between $200 and $600.
9. AndaSeat
Like DXRacer, AndaSeat initially built racing car seats before entering the gaming chair domain in 2013.
As a company, they have a lot of experience and understand how to make a person feel as comfortable as possible in a seat. They produce gaming chairs that cater to users with different tastes and sizes. Their chairs are heavy and solid, using quality upholstery to caress users.
Some reviews described AndaSeat gaming chairs as "better cushioned than a bed." This is a testament to the thickness of their seat and back cushions.
Even though the chairs are heavy, you can easily rock and recline them. Add a retractable footrest and four-dimensional armrest to their chairs if you prefer.
This gaming chair company's best models till now have been the Dark Demon, Kaiser 2, and Pretty in Pink. With a warranty of up to six years, paying between $300 and $550 for an AndaSeat chair is nothing but a bargain.
10. Respawn
Respawn is new in the game but already has some of the best gaming chairs available. The company makes amazing-looking products that are also quite comfortable. It uses breathable material combined with peculiar designs to create a floating sensation in its products.
Gamers find Respawn chairs great for summer use because of their ability to keep them cool. You can get different types according to what you want. If you have a bigger or heavier build, the Respawn 400 has a wide, deep seat to make you more comfortable.
Those who want a lazier feel can use the Respawn 110 to recline and put their feet up. The company also has other successful models such as the Specter and Sidewinder.
You can buy Respawn gaming chairs for between $190 and $350. They have a two-year warranty to assure users of their quality and durability.
Why Is Choosing the Best Gaming Chair Brand Necessary?
The best names in gaming chairs have attained that status because of the quality of their products. These top gaming chair brands have committed years of research and development to creating gaming equipment that offers you real value for money.
It is logical to bet on brands that have a reputation to protect. New manufacturers also make high-quality equipment, but the probability of finding them from a trusted brand is higher.
Buyer's Guide for Gaming Chairs
If you are interested in buying a gaming chair, you should evaluate and compare them first. Use the following checklist to do that before making a purchase.
What are the ergonomics of the chair? Does it improve your productivity and efficiency when you are gaming?

Is the quality good? You don't want a chair that becomes uncomfortable and develops a fault after a few weeks. Check the warranty of the chair you want to buy.

What is the quality of the chair's upholstery? Assess the softness, breathability, and smoothness.

Does it have armrests and neck rests?

What is the weight capacity of the chair?

How much am I willing to spend?

Are there reviews about the chair? What do the reviews say?
These questions are not exhaustive, but they give you a great start to finding the best gaming chair for your needs.
Conclusion
There are many other gaming chair brands that we didn't discuss. You can find out more about other brands if you want, but these are sufficient for any type of gaming chair you are looking for.
The article gives you a fair idea of how to assess other gaming chair brands when you want to improve your gaming furniture.
Hey, you have special pricing through your company.
Get exclusive rewards
for your first Autonomous blog subscription.
WRITTEN BYAutonomous
We build office products to help you work smarter.
Coming at You Live from Autonomous' Social Media!