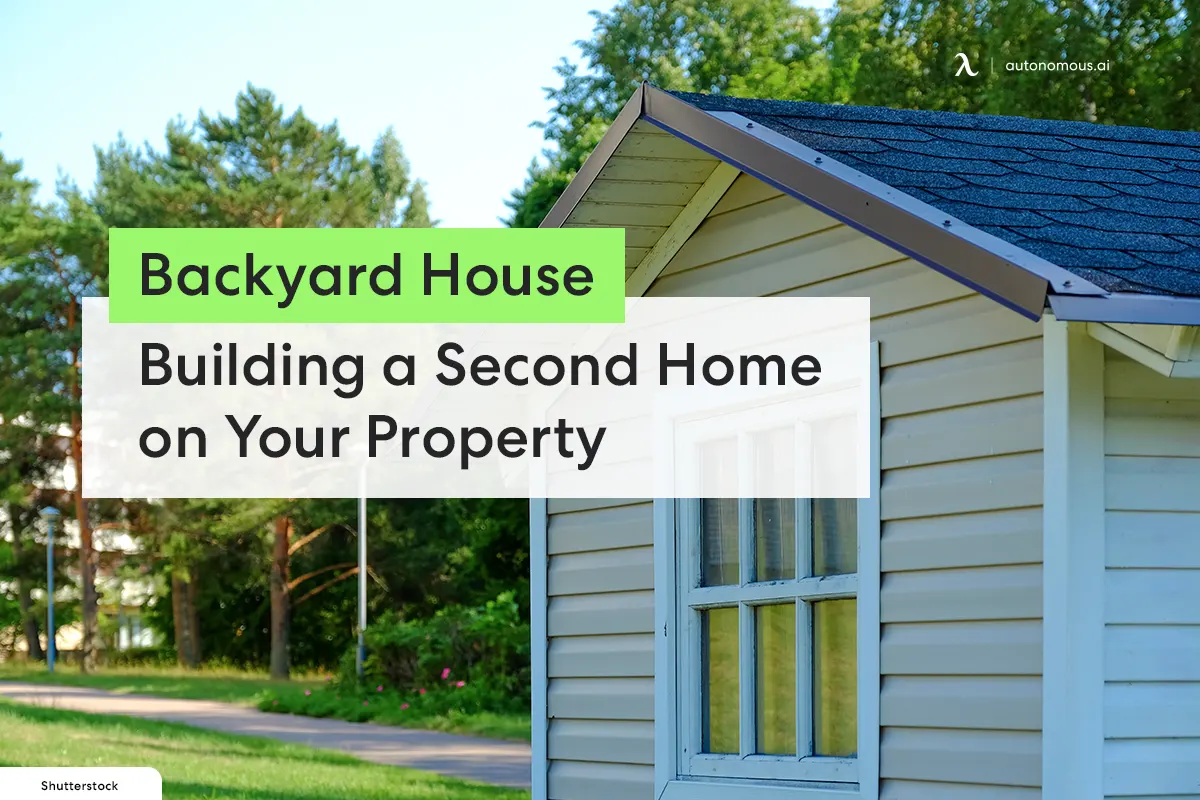 Workplace Inspiration
Backyard House: Building a Second Home on Your Property

Autonomous
|
Oct 22, 2022
4,015 Views
States and municipalities all around the country have eased local zoning regulations for multi-house developments over the past few years. You can build backyard ADUs or granny flats on multi-house properties, making a house backyard more common.   
Many property owners are wondering whether they can develop multiple homes on a lot, given its several advantages. Read on to learn more about building a second home on your property and the cost of building it with helpful tips. 
Why Should You Build a Second Home on Your Property?
Second houses can offer a variety of advantages to property owners, particularly in situations where there is a lack of room, or you want to add a new source of income. Prefab ADU homes can be beneficial for you and your family in the following ways: 
1. Help Aging Parents
A prefab ADU can serve as the ideal residence for elderly parents who can't stay by themselves. This protects their independence while keeping them close by and comfortable. The dwellings can be single-story, accessible, and, if necessary, outfitted with cameras and smart home technology for better monitoring and increased safety. 
Furthermore, moving an aging parent or other relatives into a house's backyard can also lower living expenses while better serving their needs. 
2. Get an Extra Income
You can rent out a prefab studio for extra money on either a short- or long-term basis. Renting a backyard ADU offers privacy and solitude and results in higher rents than leasing a bedroom or basement.
Most house extension designs include a separate living room, kitchen, and entrance, making them an ideal choice for renting out for supplementary income. The backyard house can generate hundreds or thousands of dollars in extra income each month. You can use this extra money to cover the cost of building this second home over the years. 
3. Added Space for Privacy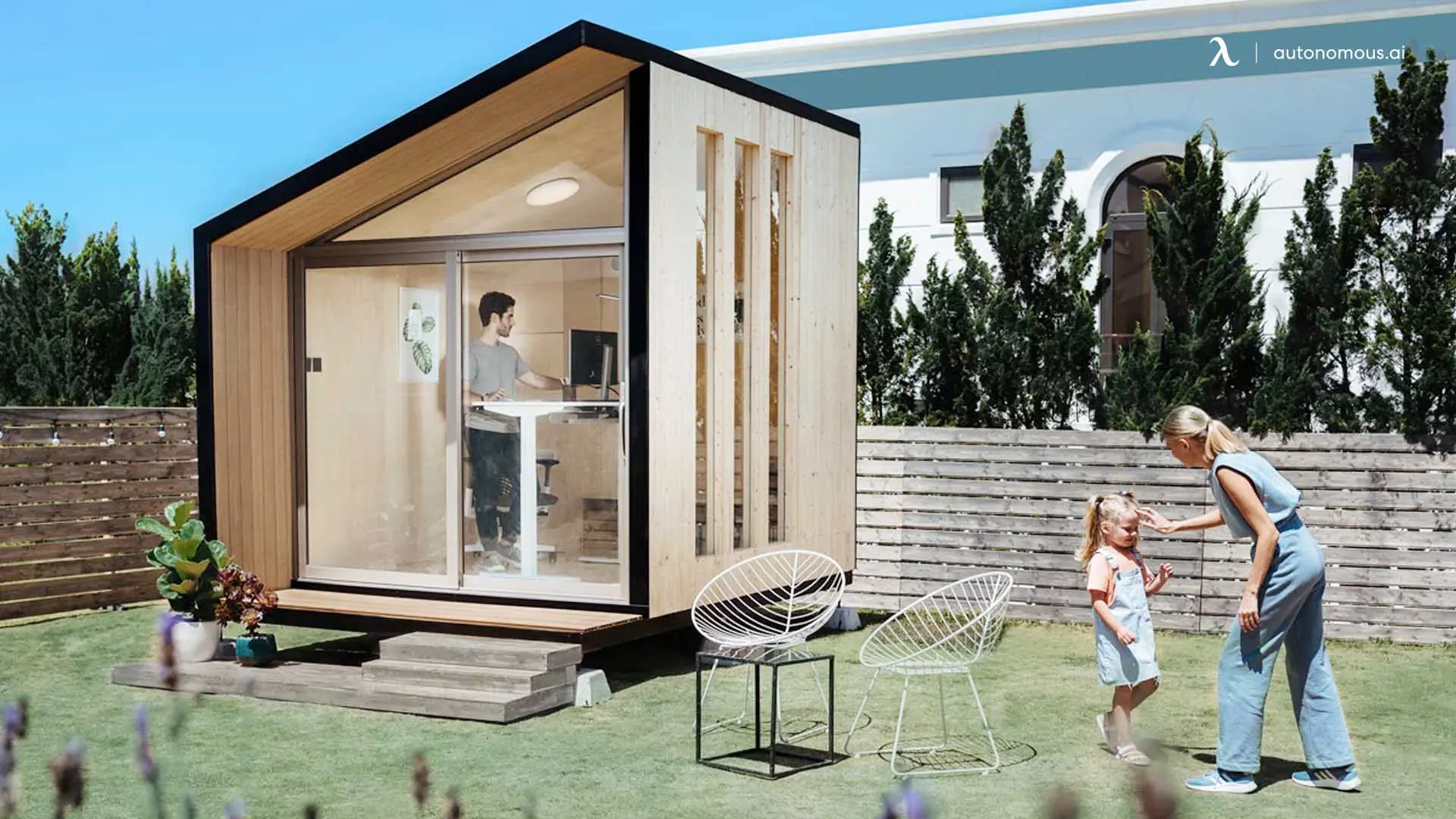 If you want some private time away from your kids and relax for a while without leaving your property, a small backyard shed will be your tranquil haven. You can decorate the little backyard house with some beautiful furniture and decor items that resemble your "happy place." 
Alternatively, you can use a wooden pod for a garden as a gym, a yoga studio, a library, or a home outdoor office. If you decide to build an office pod in your backyard, you can work from the comfort of your house without having to deal with the things going on in your main house.
4. Save Money by Downsizing
You can personally downsize by moving into the backyard ADU and then renting out your main home. This will help you save money and earn a little extra money on the side. Additionally, you will get a change from your daily life for a while, giving you the time to unwind in your backyard house.
5. Get Rid of Debt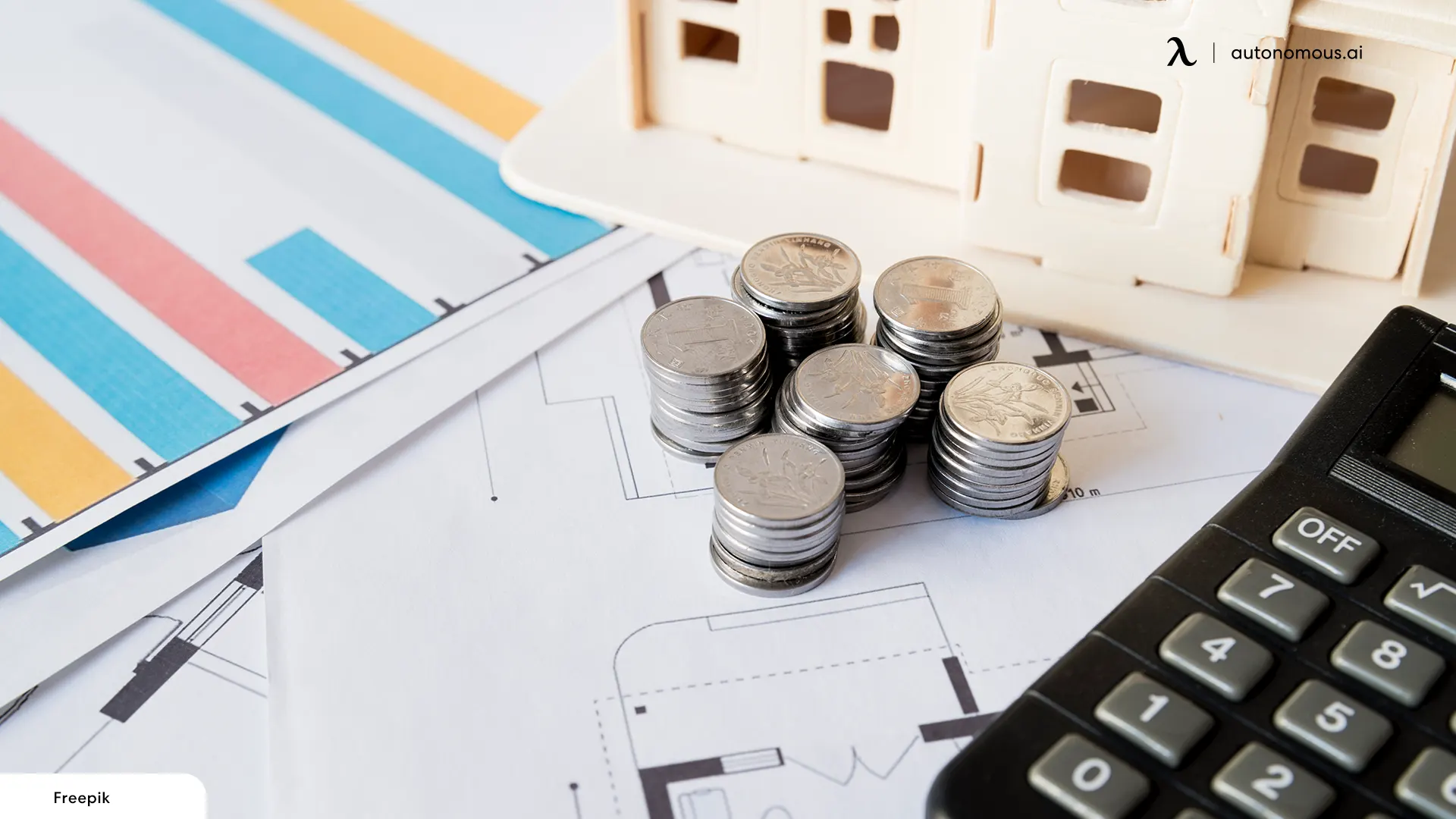 You can lower your overall debt if you own both a primary dwelling and a second home. It can assist in preventing further debt accumulation and increase your financial stability. Additionally, there is a possibility that you will make a monthly income if you decide to rent out your property. You can potentially get out of debt while making a monthly payment if you can rent your house out for an extended period. 
6. Increase Your Real Estate Investment Portfolio
If you currently own several properties, owning a second home can increase the size of your real estate investment portfolio. You can accomplish this by renting out this house when it's not being used as your primary residence. It will increase your monthly income and diversify your portfolio of investments. 
7. Increase Your Wealth for Retirement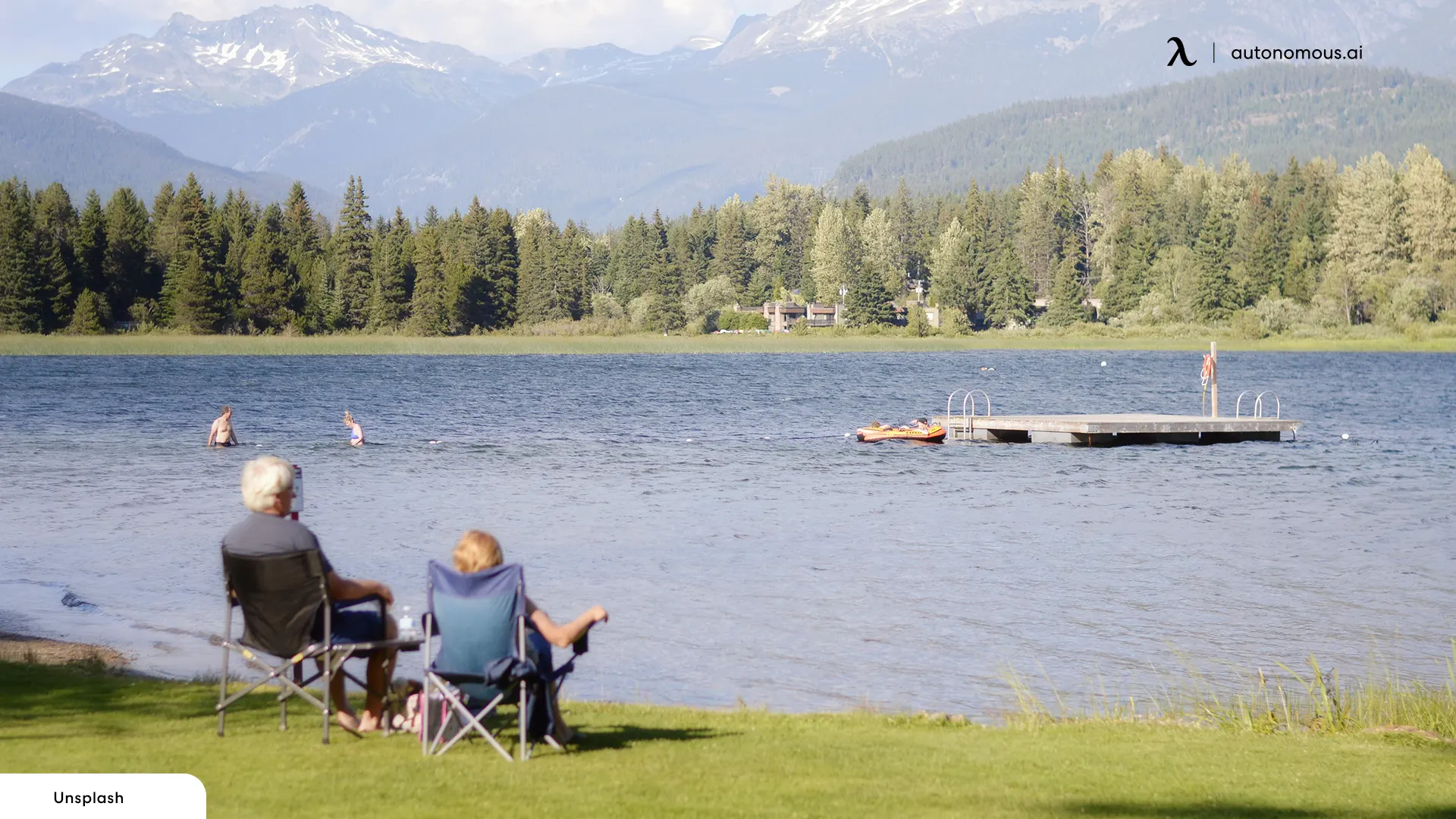 Building wealth for retirement is yet another reason for building a second house on your property. You'll be able to benefit from higher interest rates and grow wealth much more quickly for when you'll need it most. If you intend to retire soon, it might be extremely helpful. Retiring to a different home from the bustle would be the ideal way to unwind after decades of running around and constant working. 
8. Holiday Home
You have the freedom to enjoy a vacation whenever you like without worrying about having to pay costly vacation rental fees if you own a second house. 
If you have a second home on your property, there is no need to travel far. You can simply unwind in this second home. Also, you can choose who will join you and how long you'd stay in your holiday home. With a second home, you'll have the freedom to spend weekends somewhere new and the opportunity to entertain family and friends.   
9. Risk-free Investment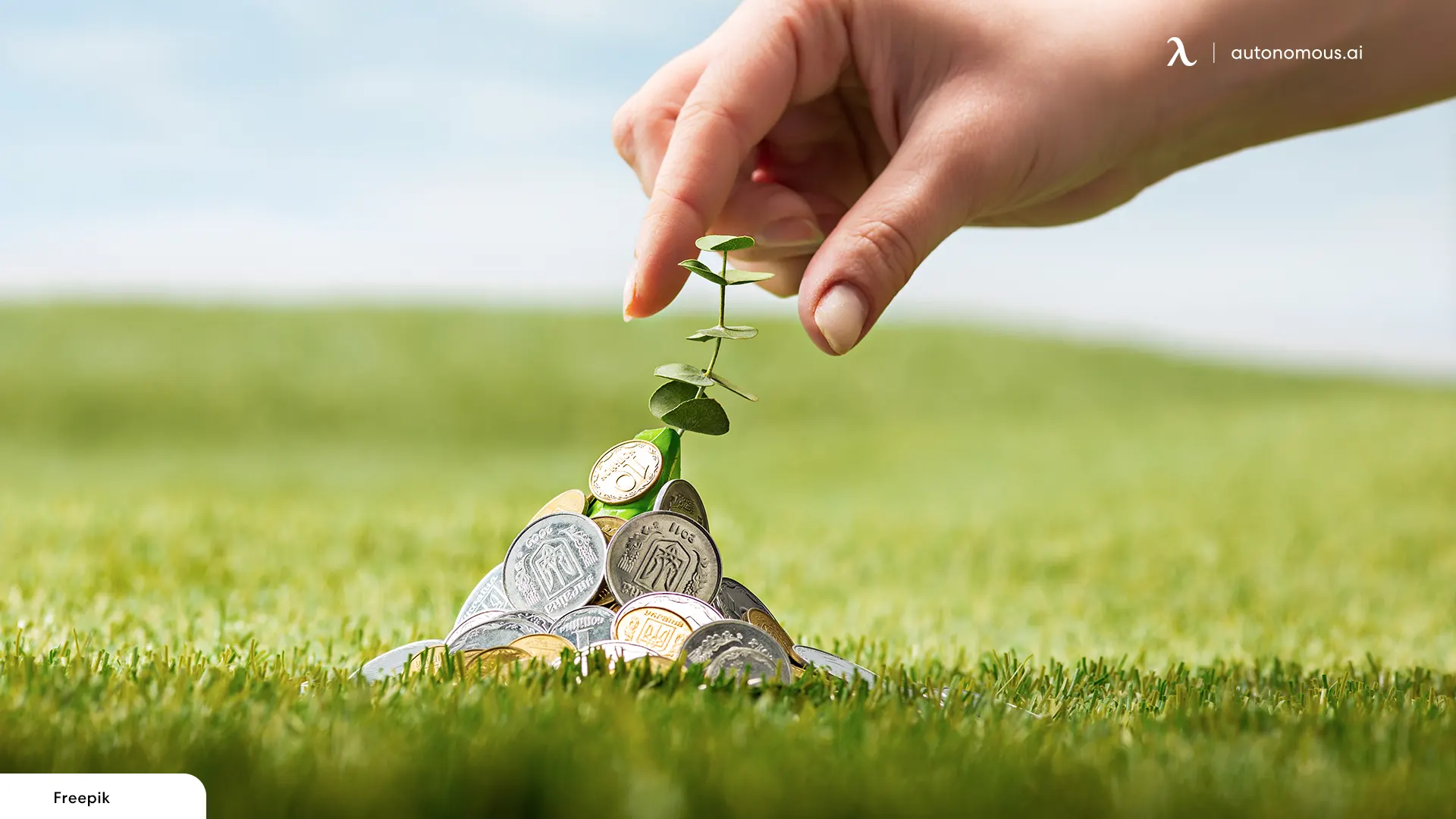 Investments in real estate often yield greater returns than those made in other types of assets, particularly if the property is situated in a good location. Purchasing a second home is a safer investment since rising property values balance inflationary increases. Additionally, if a future financial emergency occurs, you might sell the second house to cover the necessary financial obligations. 
Make sure you can handle the additional responsibilities if you intend to buy a second house. Before making a sizable investment, you also need to be aware of your financial situation. 
Is an ADU a Good Real Estate Investment?
If the rental market in your neighborhood is hot, you should find a way to profit from it. Building a backyard ADU as a small backyard home could be a good option if you currently own property with some surrounding land. It may even be less expensive than purchasing a separate rental home. How can you determine if a backyard ADU would be a good real estate investment? 
The answer is simple. You simply need to calculate the value that the ADU will bring to your property.
Despite backyard ADUs becoming more common, estimating the value that an ADU adds to a particular piece of real estate can be challenging. It is difficult to judge whether an ADU is a "good investment." 
An accessory dwelling unit is among the most dependable long-term investments you can make in today's uncertain world. They are expensive to build, so the numbers are less guaranteed if you're seeking a quick return on your home sale. 
You should consider the following questions to determine if backyard homes are a good investment. 
1. Is the ADU Legal on Your Property?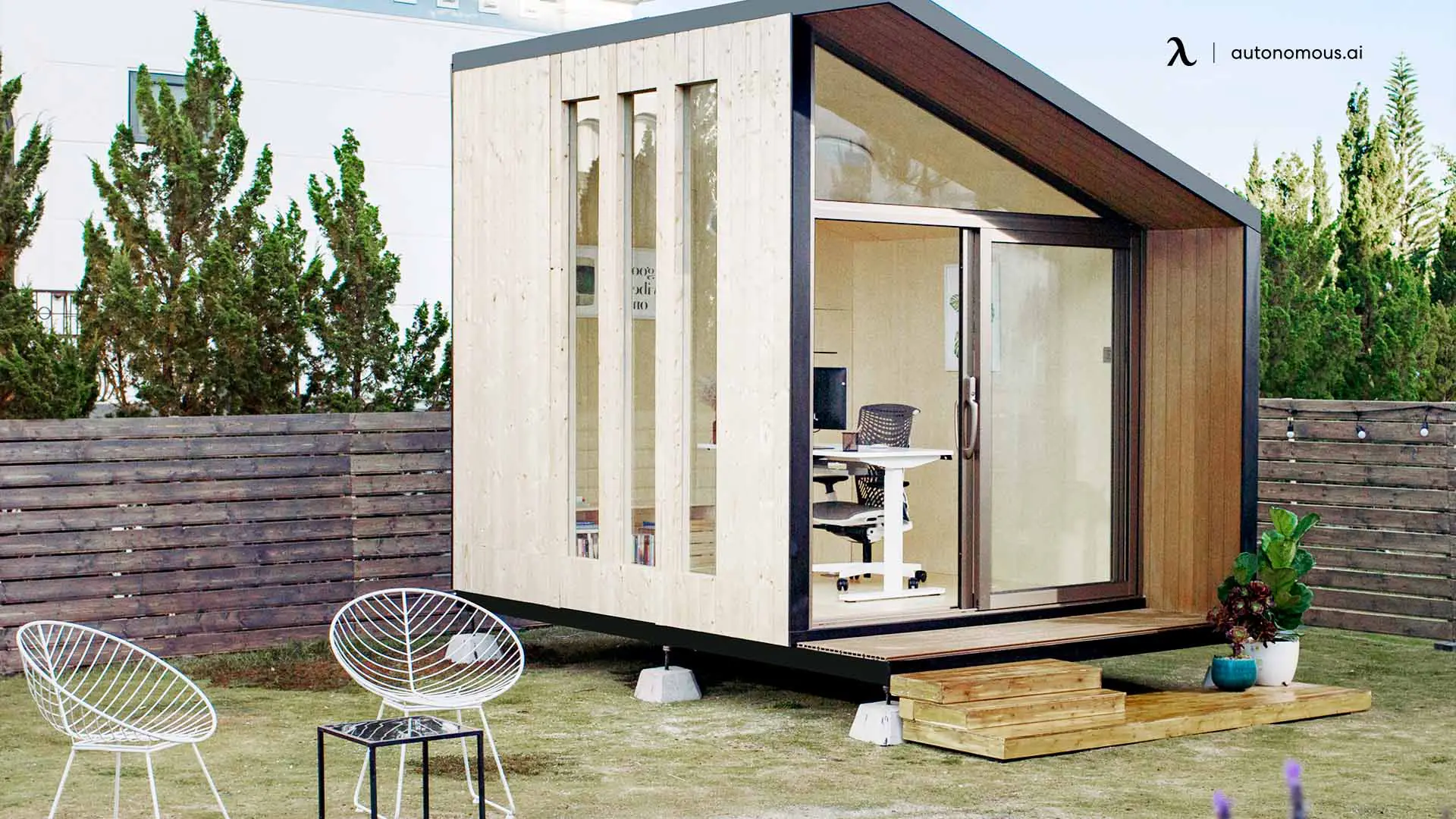 An appraiser is unlikely to place any value on an ADU if it is illegal. This can be a concern because lenders won't provide credit when you need to refinance your home or sell it if the underlying collateral is illegal. Additionally, if you build an ADU on your land, even though it is against the law, a code enforcement action may be taken against you, forcing you to pay a fine or demolish the ADU. 
Do your research before purchasing the ADU for your backyard home to avoid going against your local zoning ordinance. 
2. Is It Possible to Construct an ADU on the Land If the Law Permits It?
When evaluating the zoning ordinance, look at the criteria the local government will impose as a condition of approving the backyard ADU: 
Will you be required to offer more on-site parking?

Are there any setbacks that limit the possible locations for detached ADUs?

Is it okay to have an attached ADU but not a detached one? 
You might need to apply for a "variance" if the zoning ordinance contains restrictions preventing you from constructing an ADU legally. However, there is no assurance that a variance will be approved. It's important to ascertain whether it's possible to construct an ADU on your land before investing any money in your ADU backyard home project. 
3. How Do You Plan to Pay for the ADU's Construction?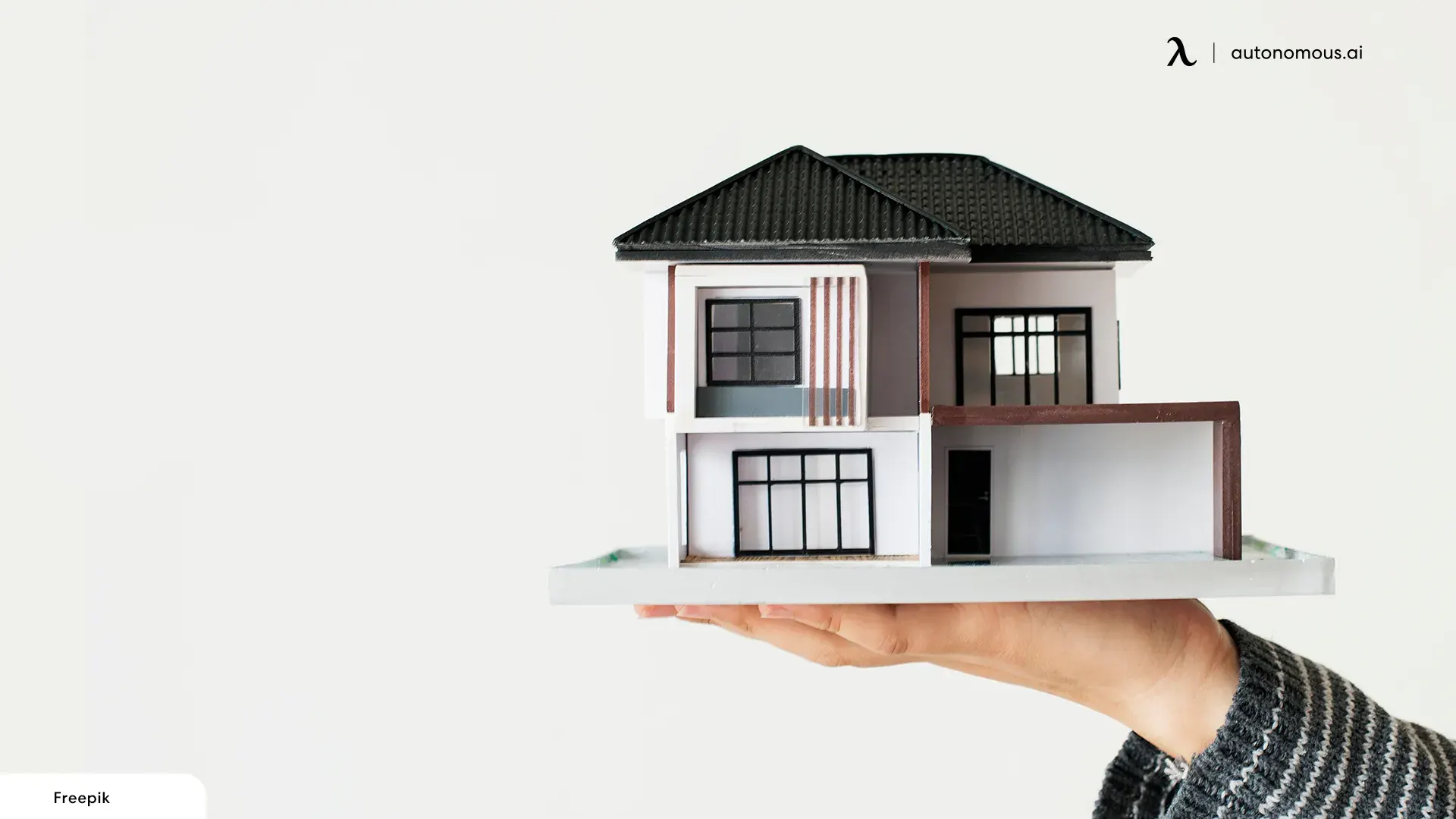 Financing small backyard homes can be challenging. You are in a better position if you have the money on hand. Backyard ADU construction can be financed in a few different ways by property owners. If your home has equity, you might be able to refinance and take money out to pay for the construction costs. 
You can be eligible for a remodeling loan if you don't have any home equity but have regular income from a job or another source. Explore your options and find the lender who provides the best source for you. Since you must pay loan origination fees and interest, financing the construction of your ADU will increase your expenses. 
4. What Are the Rent Prices for Similar ADUs?
By answering this question, you will be better able to accomplish your other financial objectives and determine your monthly cash flow. It can be difficult to know accurate rental pricing information. Real estate agents who focus on investment homes will know residential rental rates. These agents could be helpful resources. 
You can conduct more research online by visiting the websites of local property managers and Craigslist in your area to discover how much similar ADUs rent for. 
5. Will There Be Any Tax Implications?
The backyard ADU can affect your property tax bill, and you might have to pay rent on any rental income you get. You can better understand the potential financial repercussions of constructing an accessory house on your property by speaking with a tax expert. 
6. Are There Any Alternatives to Building an ADU?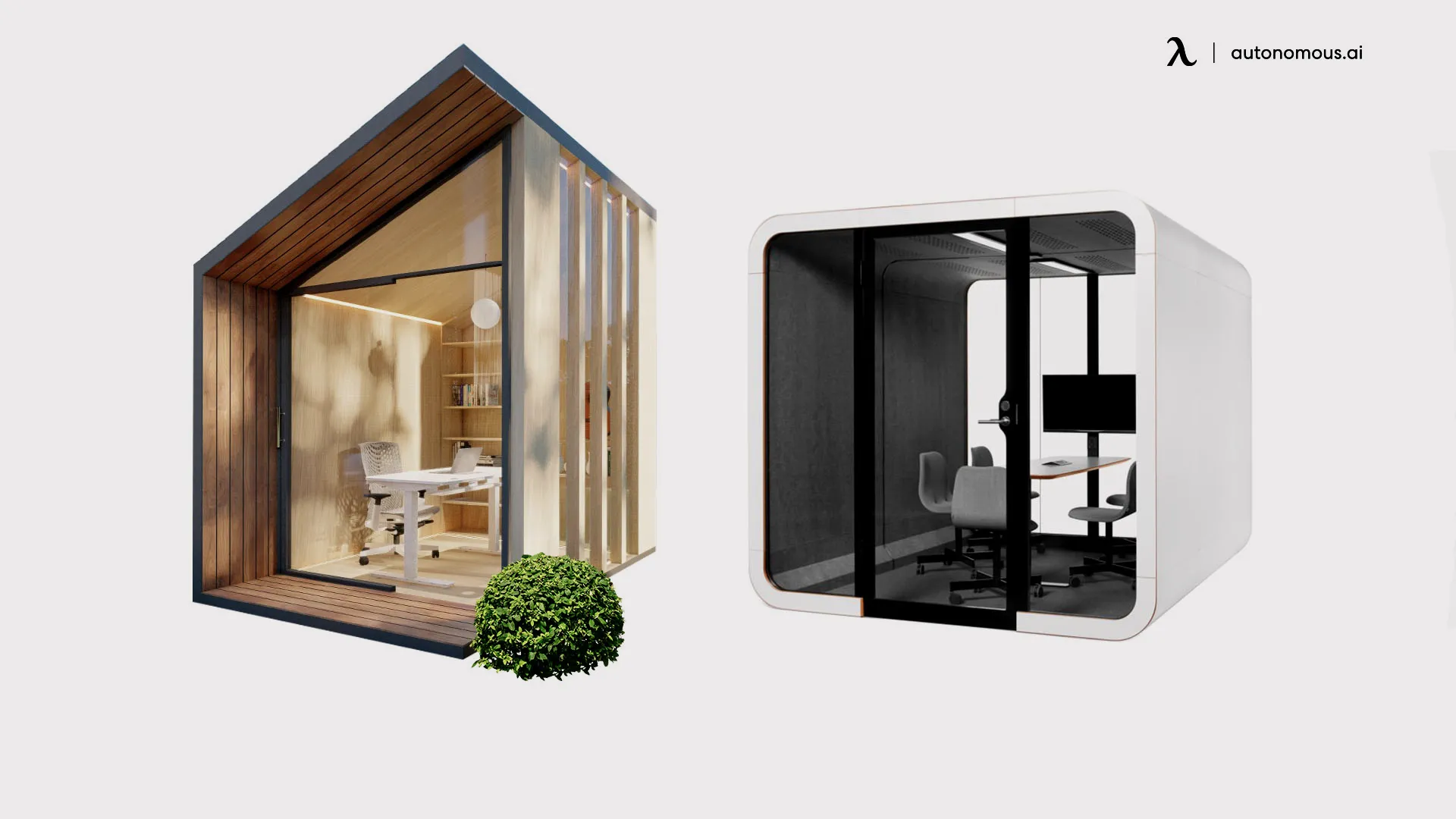 Is it possible to find someone to invest with you if purchasing a rental property alone is too expensive? Will doing so assist you in reaching your financial objectives? Would building a tiny house on your property and renting it out be a better investment? In the end, an ADU in your house's backyard might be your greatest investment, but be sure you've considered all your options. 
How Much Does It Cost to Build a Detached ADU?
ADUs can cost anywhere from $300,000 to more than $400,000, depending on their design and furnishings. Generally, the least expensive ADUs are roughly $275,000 in price. ADUs are much less expensive than single-family homes while offering all the same facilities. 
Building an ADU can be expensive based on several factors, such as location, design, and finishing. An ADU's construction costs fall into three categories: 
Hard costs: These include labor, supplies, utilities, and furniture for the interior.
Soft costs: These include engineering checks, 3D design, and architectural drafting.

Fees & Permits
Make sure your property qualifies for building an ADU before considering your options. Contact your local planning department to learn if you can build an ADU on your land, the maximum square footage allowed, and the necessary property setbacks that will impact where your ADU can be built. 
Set up an appointment for an initial consultation with a reputable developer to evaluate a satellite inspection of your address, perform preliminary feasibility analysis, and give you a rough estimate of the ADU building cost. Your home will earn the most value if an ADU is detached. 
Tips for Building a Second House on Your Property
Here are the five tips to consider for building a second house on your property as smoothly as possible: 
One of the first recommendations before building your second home is to have a plan that includes a timeframe, budget, primary land use, and additional amenities.

Check if your land needs any improvements before building an ADU on it because improving the land will add to the cost. See if the land has proper water lines, access to electricity, and access to sewage lines. Having all these things in place will lower your costs of building an ADU.

Get a survey to verify easements, boundary lines, and land improvements.

Ensure that you factor in the overall annual property tax bill, including the projected value of your land, with your ADU. It will help ease any type of surprise tax bills that you get down on the line.

Another thing to take care of is deed restrictions, regardless of your plans. It will ultimately let you know what you can and cannot do with your property. 
Conclusion
Now that you know the advantages of building a backyard house, what are you waiting for? Check out the zoning rules, and get on with building your second home to enjoy your tranquil private haven.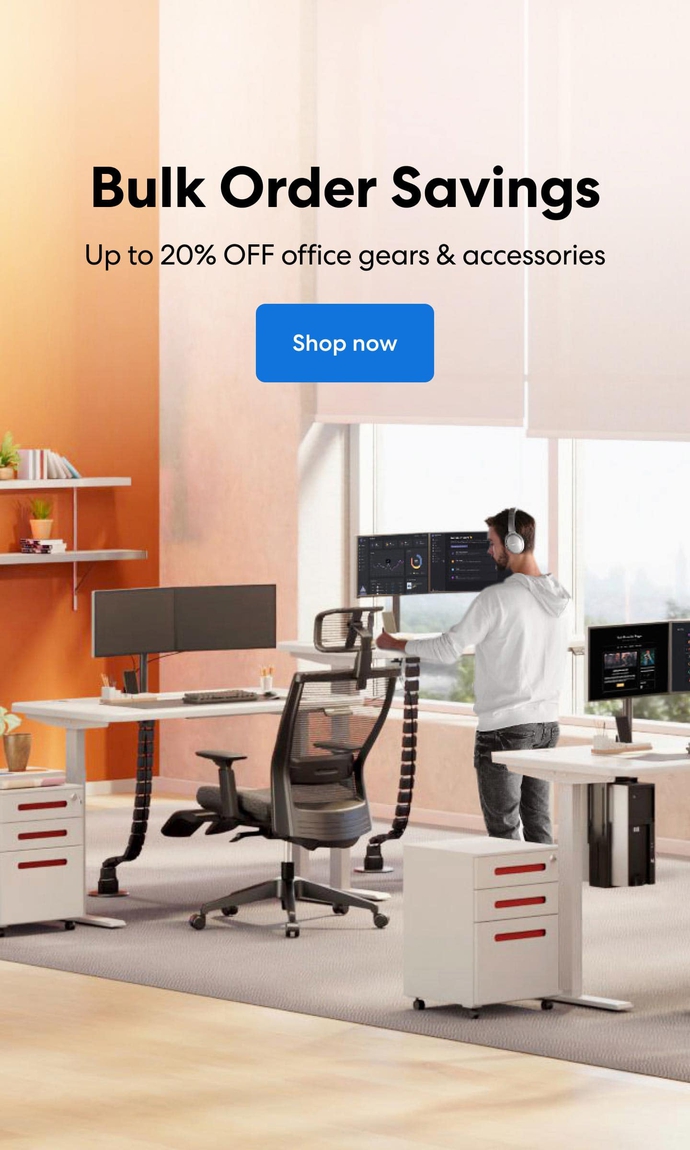 Subcribe newsletter and get $100 OFF.
Receive product updates, special offers, ergo tips, and inspiration form our team.