Balance boards are compact training devices that help you improve your balance and increase mobility and strength. This training equipment is highly popular among the seniors as it keeps them fit and saves them an expensive trip to the gym.
This fitness equipment is designed to make standing a full-blown exercise so that you can turn your boring workout routine into a more dynamic one. In this guide, the best balance boards for seniors have been listed so that you can make an informed decision. You will also find comprehensive answers to frequently asked questions that the elderly often have about these training tools.
Top 4 Popular Balance Boards for Seniors
1. Autonomous Flow Board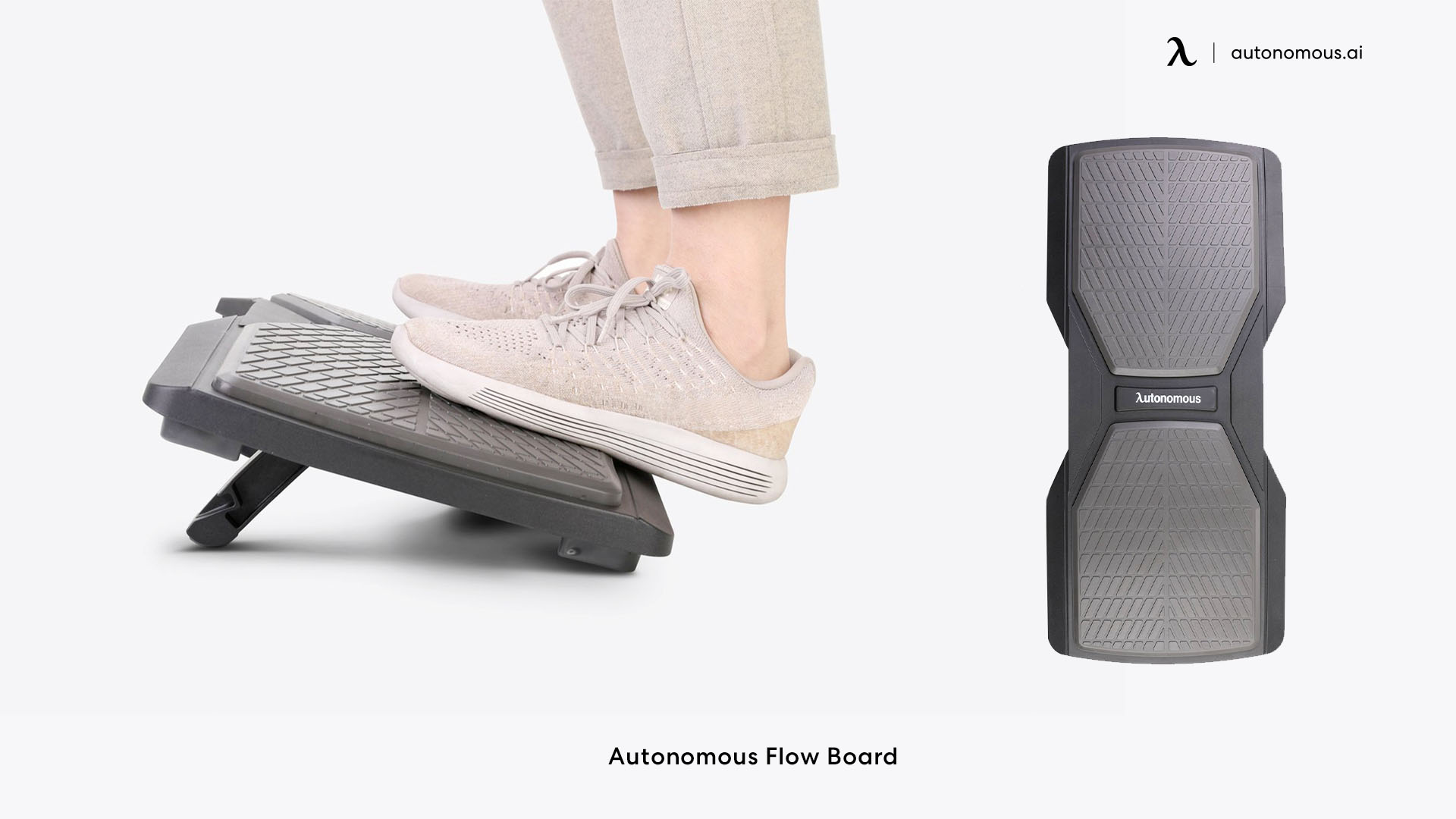 This balance flow board is designed to improve muscle memory and productivity. The Tai Chi and Yoga concepts inspire this device, and it helps improve balance and energy. This board supports 330lbs weight, encourages blood circulation, and takes the pressure off your spine, helping maintain a healthy posture.
Pros and Cons of Autonomous Flow Board
Semi-Spherical fulcrum so you can pivot in all directions.
Effective balance board for standing desks.
Improves reflexes and reduces brain fog.
Acts as a footrest and also maximizes contact with lumbar support of the chair.
Slightly expensive than other options.
2. Nintendo Wii Fit Game with Balance Board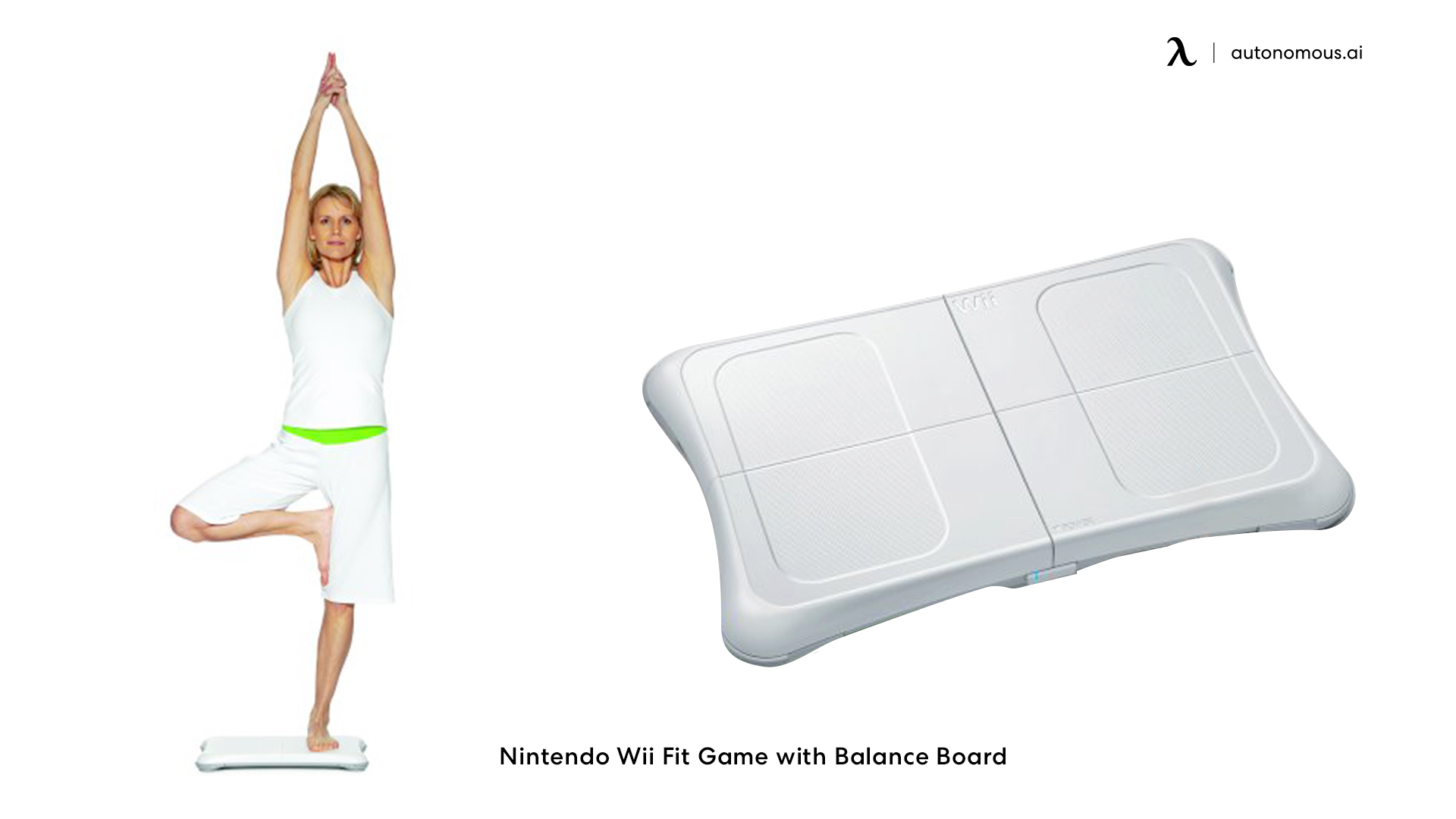 This balance board for standing desks is a leading safe option that helps seniors increase their stability and core strength. This is a fun way to motivate seniors to exercise more and do balance training. This game tracks progress and training routine, all thanks to its exceptional user-friendly interface.
Pros and Cons of Nintendo Wii Fit Game with Balance Board
More than 40 different exercise activities are integrated for each level.
A safe model that offers a fun way to improve balance.
Consoles and games provided the best routine.
Ability to track daily progress.
You will require a Wii console to use it.
Expensive than rest.
3. Revolution FIT 3-in-1 Exercise Balance Board Training System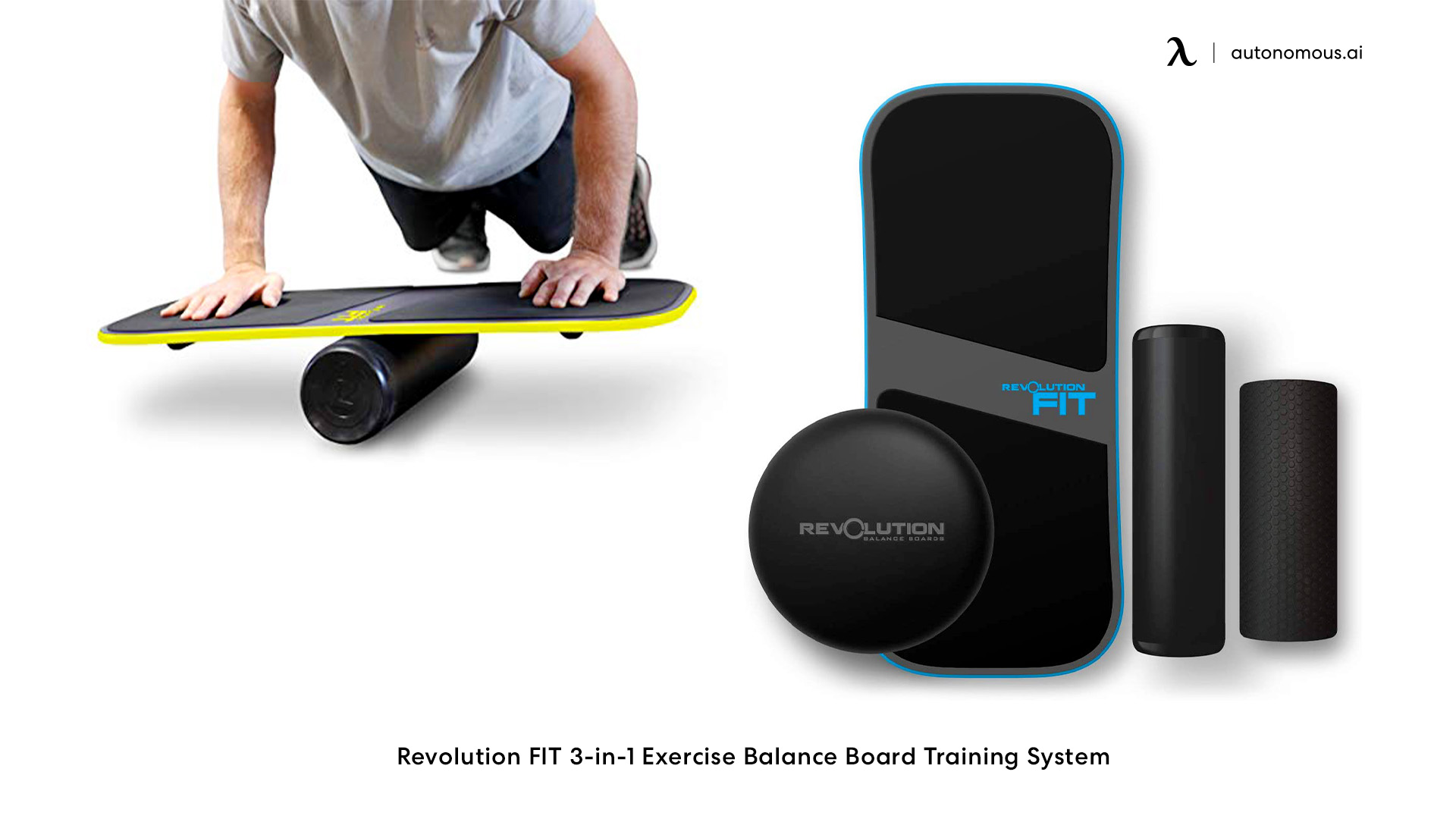 This is an all-in-one excellent balance board that is engineered for senior office workers. It is designed for workout enthusiasts who perform intense training. This balance board for seniors offers an ideal way to regain muscle and to use it for physical rehabilitation.
Pros and Cons of Revolution FIT 3-in-1 Exercise Balance Board
Great way to gain muscle.
Improves core strength and overall stability.
Used for cross-training.
Fun and easy to operate.
Made from sturdy and durable material.
Comes along with a fit board, high-density rocker, two roller grips, and a guide.
It is a premium model, so it is more expensive.
It doesn't have the best safety features.
4. Everymile Wobble Balance Board for Seniors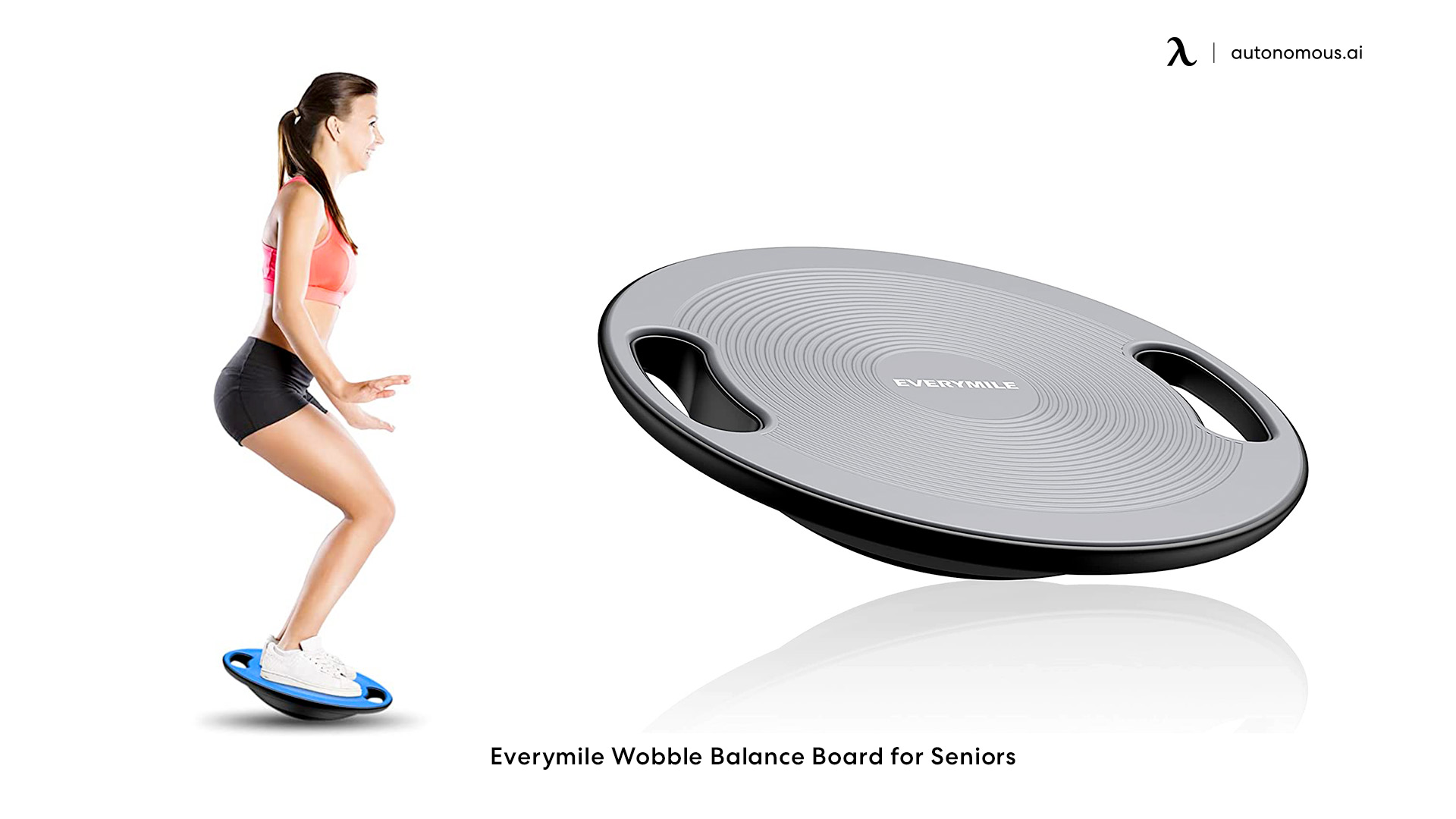 Every balance training is now more enjoyable with this super durable balance board. This tear-resistant device is a great option for seniors who are looking to improve their stability. It can hold up to 300lbs of weight.
Pros and Cons of Everymile Wobble Balance Board
Maximum stability because of anti-skid surface.
Aligns the spine and improves posture.
15-degree tilt angle for a stable workout.
The lightweight board is easy to carry with handles on the side.
Made from TPR material and plastic that is long-lasting.
Not suited for people who have a larger build.
Cannot facilitate heavy and intense workouts.
Might be small for people with large feet.
FAQs
Do Balance Boards really work?
Balance boards are highly effective, and many seniors and even youngsters use this equipment daily. Many adults have even kept it in their office to get adequate exercise even when they are working. Balance boards have become one of the most popular office accessories. It is great for the knees, muscles, and ligaments, and it lowers the chance of injury by a great degree.
Are Balance Boards safe for Seniors?
This training equipment is incredibly safe! These are designed to cater to your needs and work well for seniors equally effectively for trained athletes. You have nothing to worry about!
How to choose the right Balance Board for Seniors?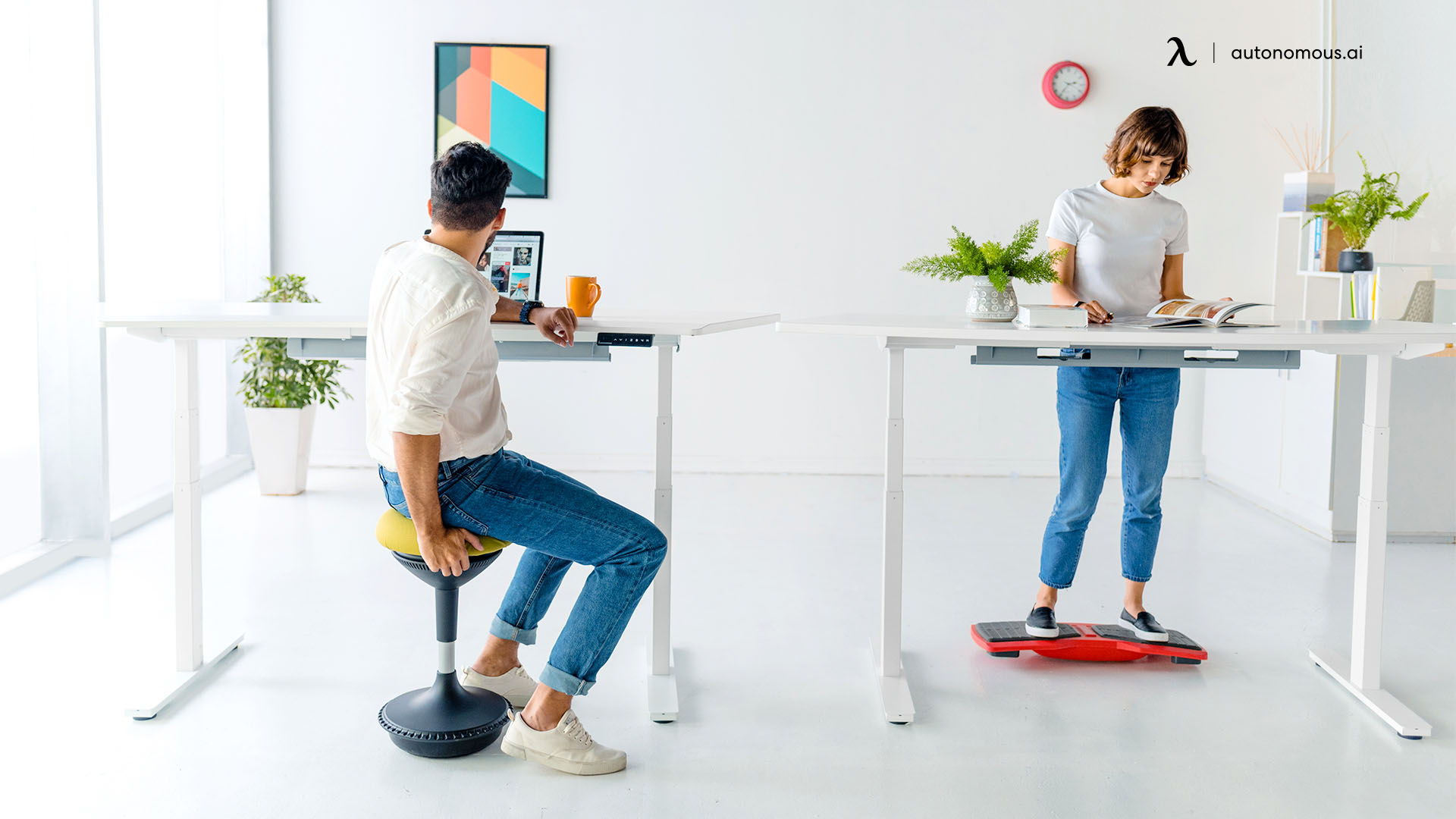 When it comes to choosing the best balance board for seniors, you have to be careful about a couple of factors. Make sure you research the following aspects well before making a purchase:
Filter your options and narrow them down to a particular type of balance board based on your personal preference.

Study about the materials used in the construction of the board; wood is generally the toughest and most durable.

The surface area of the balance board for work you choose should depend on your height and size of feet.

Draft a budget you want to dedicate to this item and then search the boards based on their price.

Some premium boards offer additional features that can encourage you to use them more often; look for those too.

Check the tilt angle of the board because the larger the angle, the more difficult it will get for the seniors to operate it.
How can seniors improve their balance?
If you regularly walk for at least 30 minutes a day, you can improve your balance greatly. Balance boards exercises offer you a chance to improve your balance and strengthen your muscles and increase mobility. This wonderful tool speeds the process of correcting any gait issues you face, and it forces your muscles to work together in keeping you upright.
For how long should the elderly use a Balance Board?
It all depends on your lifestyle and workout routine! If you are a newbie who has not used this tool before, then you shouldn't use it for more than 12-15 minutes, at least for the first few weeks. You can slowly transition to 25-30 minutes after several sessions. You can also set up a standing desk mat if you get too tired of using the board at the office.
When you are looking for a balance board for seniors, always prioritize the safety features. All the suggested devices offer great features that are necessary for you to enjoy your balanced workout. But learning this training for the first time or practicing multiple times can get dangerous. So, look for a suitable device with the best safety features to make your experience enjoyable, both at home and office.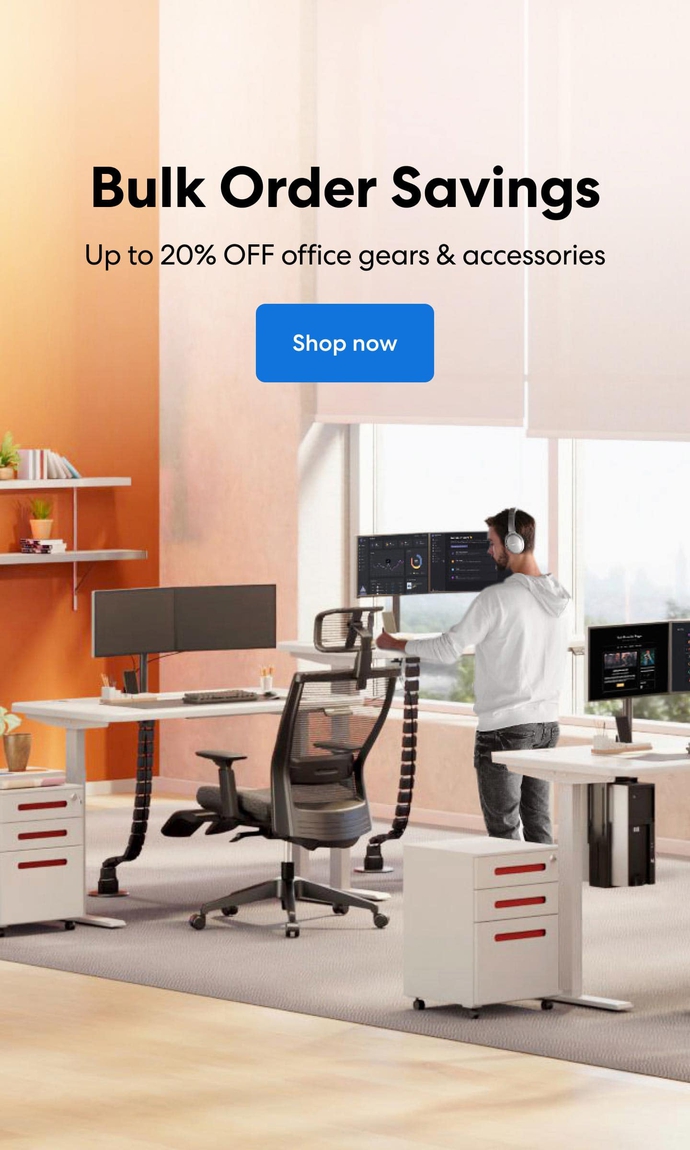 Subcribe newsletter and get $100 OFF.
Receive product updates, special offers, ergo tips, and inspiration form our team.