Floating shelves have become a popular and practical feature in modern offices due to their ability to adapt to changing trends. These modern shelf units are hyped up for their capacity to make efficient use of vertical space while enhancing the aesthetic appeal of any workplace.
As a result, we've explored the pros and cons of using floating office shelves in the workplace, illuminating the potential benefits and issues they bring.
Pros of Having Office Floating Shelves
1. Save Valuable Space
Floating shelves for office space are a great option because of the room they free up. If you're running out of storage space, every inch counts; thus, installing floating shelves is a must. It's possible to empty your drawers and cabinets and store the contents on shelves. In addition to their practicality, these shelves can be included in your interior shelf decor.
2. Portable
When you put in a regular desk or table, it becomes part of the furniture. This can take up a lot of room that could be used for something else. Home office floating shelves and foldable desks contribute to easy portability; this makes them convenient for transport and storage.
The fact that they can float also makes them more compact, so they take up less space during transit or storage.
3. Multipurpose
Since floating shelves for office space don't take up any floor space, they can be put to many different uses. First, it can serve as a place to set up a computer and do job-related tasks and paperwork.
Additionally, if you don't need a desk permanently, you can use your wall-mounted shelf as a desk shelf, as long as there's enough room for all your supplies.
4. Easy To Install
Floating wall shelves for offices are a simple solution for any workplace.
Installing your new floating desk properly should be a top priority; a weak or unsteady work surface could result from improper execution of this. Luckily, floating shelves can be set up with little effort.
The process of installing a floating office shelf in your home or workplace has been documented in countless YouTube videos. It's not too difficult after you have the necessary hardware, brackets, and supplies.
The most important things to figure out are:
Where to install it.
See that it suits the room.
Find the wall studs and label them with a stud finder.
Put the brackets on the wall and make sure everything is steady.
Screw the shelves into place and assemble everything.
5. Cost-Effective Space Saver
When it comes to saving money and room, home office floating shelves are hard to beat. Items scattered across the floor or even in storage can finally find a home on one of these floating desks. Several company documents, photographs, and certifications can be placed too.
6. Customizable
Floating shelves are fantastic since you may alter them to fit your specific requirements. For instance, putting things on top of a clear acrylic board or a thin wood shelf makes them practically undetectable to the naked eye. You can also find robust options that can support more weight, such as desks with monitor shelves.
You may purchase shelves for offices in various styles and sizes to suit your workplace demands.
7. Affordable Cost
Floating office shelves typically cost far less than the full shelves you'll find elsewhere. This is because of the simplicity of their structure. Floating shelves are convenient since you can position them at any height. You can use it as a standing workstation instead of buying an expensive chair for the office. Since it requires so few tools to install, you won't even need to buy a full set of tools.
Cons of Having Office Floating Shelves
1. Can be Messy
Shelves that don't touch the floor are a great space saver. Remember that floating shelves may do everything from making a room look neat to the complete opposite.
A lot of personal clutter and lack of order could result from installing numerous floating shelves if you are not orderly. Rather than exhibiting everything on floating shelves, put away things that aren't used frequently.
2. High maintenance
Dust accumulates more quickly on floating wall shelves for offices, which increases the upkeep needed for floating shelves. You'll get the point by running your fingers over the office's untouched surfaces.
Floating office shelves can be a great organizational tool, but they can also contribute to an unsightly and unsanitary workplace if they are not used and cleaned regularly.
A Buying Guide for Floating Shelves
Choosing the ideal floating office shelves can be difficult due to a wide variety of possibilities; therefore, consider these factors before making your purchase.
Weight Capacity: The weight capacity of your floating shelves for office space is crucial. The items you intend to store or showcase will determine your shelving unit's optimal capacity.
Size and Shape: Floating shelves can be found in various sizes and shapes; thus, it is important to take careful measurements of the area in which they will be installed.
Durability: To avoid replacing it prematurely, use a floating office shelf manufactured from durable materials and reputable brands.
Color and Finish Options: There is a broad variety of colors and materials to choose from when shopping for home office floating shelves, from muted tones to bright, vivid hues. Consider whether you want a floating shelf that stands out or blends in when making your selection.
User Reviews: In addition, customer feedback is a great way to learn about a product's functionality and longevity.
Conclusion
In the workplace, floating shelves can provide both benefits and difficulties. Floating office shelves are a great organizational tool and aesthetic addition to any office, but finding the right placement for them can be challenging.
Taking into account the office's specific requirements and goals, constant consideration must be given to the benefits and drawbacks of floating shelves as discussed above.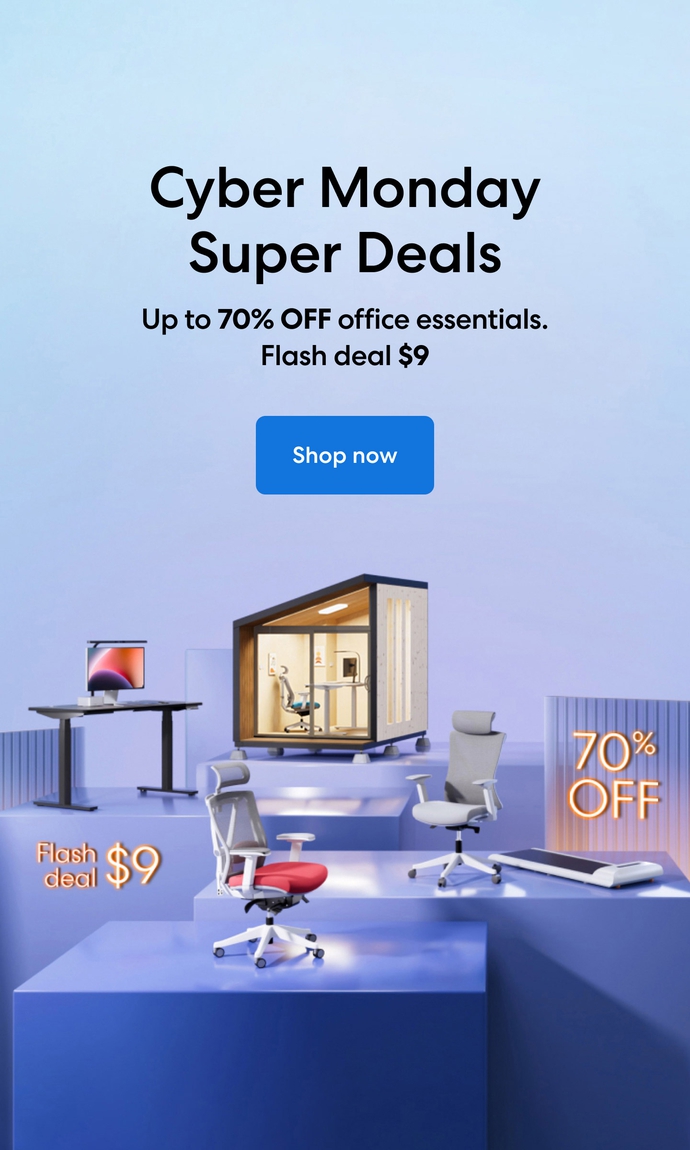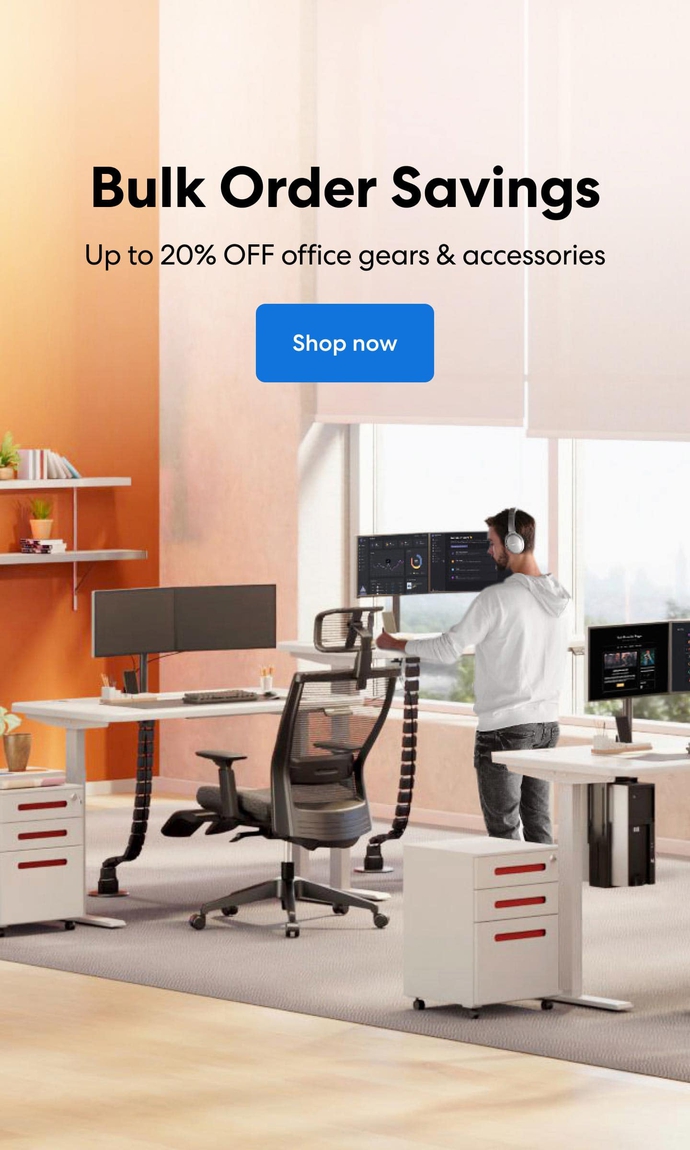 Subcribe newsletter and get $100 OFF.
Receive product updates, special offers, ergo tips, and inspiration form our team.