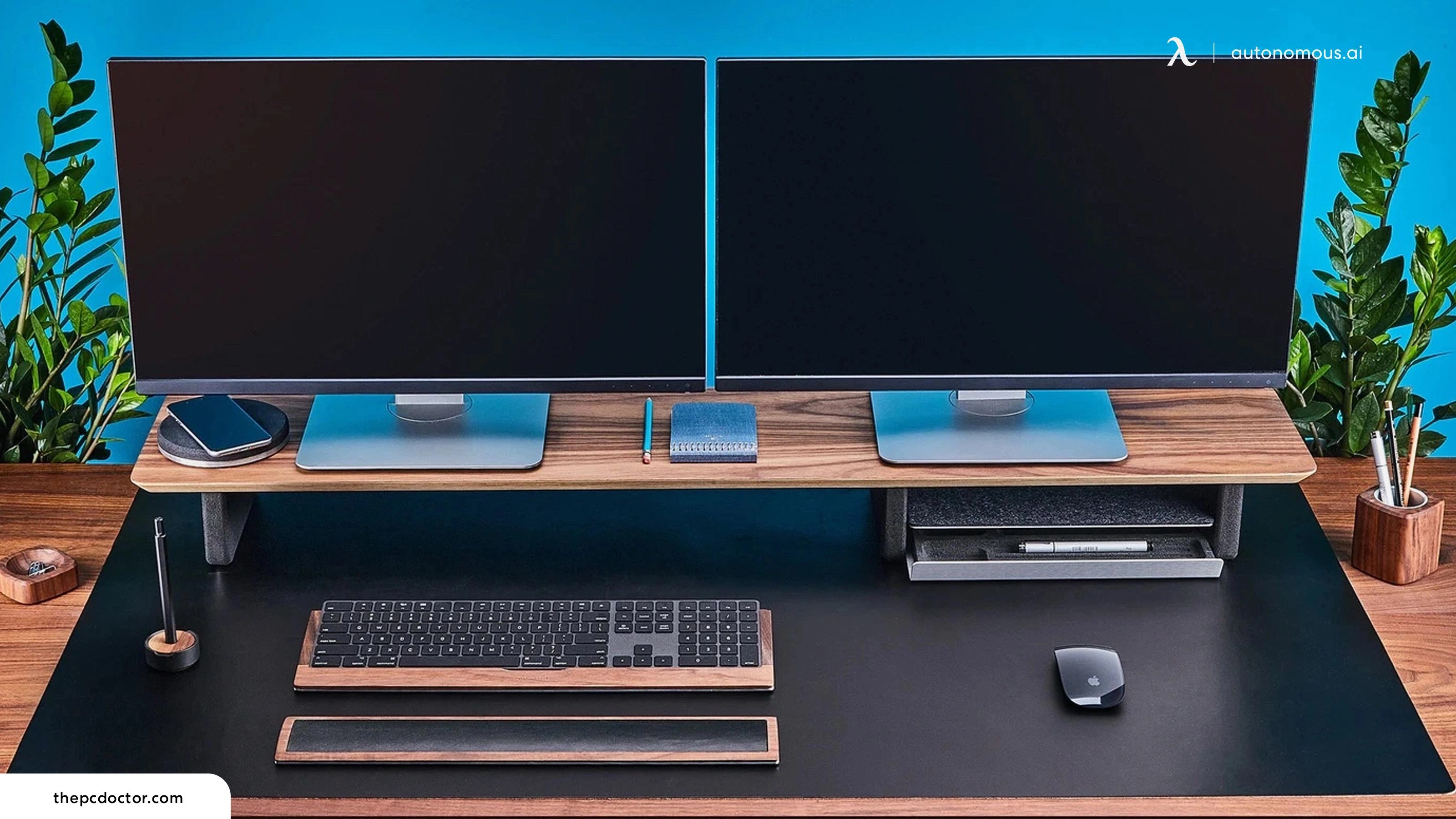 Smart Products
Best Monitor Desk Shelf – Top 20 Options with Reviews & Ratings

Autonomous
|
May 29, 2023
7,154 Views
Majority of the people love the work-from-home routine and wish to continue to have their home offices be their permanent workplace. Working from home has tons of perks with control over work times, flexibility, managing work from large distances, saving time from commuting, and many others. But one challenge that employees face is the unavailability of the right type of work from home equipment. From limitations in furniture to lack of office essentials, everything while working from home can become a halt to productivity. After all, the need for a proper work desk cannot be ignored. Thus amongst the many options, a versatile pick is to opt for a desk shelf monitor stand.
Unlike a huge desk, a small desk shelf isn't such a big investment, and with a desk shelf riser, you can make do with your already existing office desk. The benefits of a wood monitor desk shelf are numerous, amongst the top one being the ability to set up your workstation anywhere, even if you are on the go. Another big advantage of a desk shelf monitor stand is that it is more affordable than many other options. You can easily build a DIY desk shelf riser or purchase one through employee purchase program.
If you work from home, you must have a decent computer monitor stand. Additionally, it will provide you with extra space for all your other accessories, making your working set-up more ergonomic. You'll be able to keep your desk neat and organized with a new monitor stand or desk shelf riser. 
Having a nice workspace will make you feel good while you work there. There are so many different computer wood monitor desk shelves available on the market today, ranging from highly adjustable ones to fixed ones with built-in storage. It can be a challenge to choose the right one. Let us help you choose the best monitor shelf for 2023 if you're unsure which one to choose.
Top 20 Options of Monitor Desk Shelf
1. FinerCrafts Desk Shelf
If you complain about poor posture and the natural urge to slouch while working, your desk height is the culprit. While we are all aware of standing desks and height-adjustable desk benefits, not all of us can afford one. This FinerCrafts desk shelf allows the best upright posture for office workers who need a little investment yet maximum benefits.
The desk provides you with an extra, attractive, and spacious platform to work on, but it also frees up the space on your desk. It is available in two tabletop colors with two frame colors, so you can choose the one that fits and matches your desk theme. The desk shelf riser has a simple assembly and comes with a 10-year warranty.
2. Birchwood Monitor Stand
Whether you are out to build a desk shelf or buy one, Birchwood is a perfect material to build most office desks because of its strength and its perfect looks and versatility. This ergonomic Birch Wood monitor stand allows screen height elevation for an ergonomic posture. The monitor stand gives a proper spinal alignment to prevent neck and shoulder strain and keeps the lower back safe from stress. It is made from 100% natural birch wood and scent-free oils, so there are zero toxicity and environmentally hazardous products involved in the process.
3. The Office Oasis Dual Monitor Stand
If you think that office desks for dual monitors are hard to find and cost you a lot, this dual computer monitor stand from The Office Oasis will change your mind. The strong metal legs ensure maximum weight capacity to support and provide a smooth and sturdy interface between your desk and the platform.
Other than a spacious and wide work area, the monitor shelf also offers vacant space underneath where you can keep your keyboard, mouse, and other accessories after use. The desk shelf monitor stand has a weight capacity of 100 pounds, and its dimensions are compatible with the majority of the office desks.
4. R-Go Tools R-Go Read2Write Document Holder
The R-Go Tools R-Go Read2Write Document Holder is an innovative monitor desk shelf offering functionality and style. It features a sleek design made from Aluminum composite with adjustable height and angle settings, allowing you to position your monitor at the most comfortable viewing position. The document holder attachment further enhances productivity by keeping your documents upright and within easy reach.
5. FENGE Monitor Stand No Assembly with Drawer
You can move the side storage from one side to the other and remove it easily, so you can adjust it to your storage habits as needed. There is a pull-out drawer in the middle and a cell phone holder on the right. Also included is a cable manager. You will find everything you need for desktop storage of small items here. 
The maximum load capacity of the monitor shelf with the shelf is 55 pounds. Models made of pure plastic are not as weight-bearing as those made of metal. This middle wood board is stronger and won't make it impossible to pull out the drawer, resulting in a heavy computer screen. By avoiding long-term use, you avoid the risk of deformation. 
To make a complete stand, unfold the support legs on both sides. Under the table, there is enough space to accommodate the keyboard, and the table surface unfolds to 20 inches. There are no sharp corners; they are all rounded, more fluid, and won't scratch.
6. Mount-It! Corner Desk Monitor Stand: 3 Height Settings
This new feature allows you to place your desktop monitor in the corner of your desk without taking up extra space! Designed to provide storage while raising your screen, this corner monitor stand maximizes your screen's display area. If you are done with your workday, the extra storage beneath is seamless for storing a mouse, keyboard, or other office supplies from our Mount-It! store. 
With three height settings, this corner computer monitor riser lets you choose the viewing angle that suits you best. In addition to providing stability, the rubber pads beneath protect the surface of your desk or table. Additionally, this desk corner monitor shelf can be used to display speakers, chargers, or other office peripherals.
7. Mount-It! Two Tier Monitor Stand with Shelf
The two-tier desk organizer is designed to accommodate desktops, laptops, and printers; monitor risers; and storage for all your office supplies and peripherals. In addition to a monitor shelf with a shelf, this laptop stand is designed with a circle cut-out ventilated design, which increases airflow and cooling for the computer. Optimized to increase your laptop's performance by promoting heat transfer outwards. 
With this riser, you won't have to take up any additional space on your desk or home office set-up to place your desktop monitor. After the day is done, you can store your keyboard, mouse, or other home office supplies in the extra storage underneath.
8. Mount-It! Black Mesh Computer Monitor Stand W/ Two Drawers
Use this mesh monitor riser to raise the monitor to the right height for optimal ergonomic viewing angles. When you finish your work day, you can keep your mouse, keyboard, documents, or several office supplies in the two additional drawers. 
This desk organizer and computer riser comes with everything you need to assemble it, and assembly takes no effort. Designed with high-quality metal, this product is sleek and lightweight. The mesh frame is strong, stable, and can support more than 30 pounds.
9. Mount-It! Metal Mesh Computer Monitor Stand and Riser with Pullout Drawer
With this mesh desk shelf riser, you can enjoy viewing angles (optimal ergonomic), perfect for productivity and typing. You can store away a mouse, keyboard, documents, or several other supplies in the additional two drawers. 
With its mesh-ventilated design, it offers increased airflow and cooling for the computer. Designed to promote heat flow outwards and enhance your laptop's performance.
10. Mount-It! Adjustable Desktop Riser & Stand
In order to accommodate a separate keyboard and mouse, it is best used at a desk or table, though it can also be used on a couch. The desk shelf riser's feet are made of cork to prevent it from moving around, and there is a stainless steel stop to prevent your laptop from sliding off. Besides being gorgeous, the American black walnut base is durable and can support up to 200 pounds. Don't be surprised if you have to spend some money on the cleanest desk set-up.
11. AOTHIA Aothia Large Dual Monitor Stand Riser
Furthermore, it solves neck and back pain caused by long-term gaze on different levels, making your desk look more modern than your colleagues' desks. You can reduce neck stiffness, back pain, and eye strain while working by elevating your monitor to a comfortable height! 
Based on composite wood, the top layer is black walnut in color, and the legs are made from a defensible cork block, allowing this furniture to positively impact lives without harming the environment. 
You will get the desktop space as well as the organization you've always wanted from our AOTHIA store. Utilize your desk for writing or working while storing office supplies & accessories under the monitor. You can also place Xbox Ones, PS5s, cable boxes, and several media players on top of it with the TV stand.
12. Maydear Bamboo Monitor Stand: Desktop Monitor Riser
This monitor riser is suitable for use as a printer stand, monitor riser, or laptop stand, as well as storage, making it an ideal desk organizer. For your daily needs, it has four drawers and a large compartment. You can store the mouse and keyboard effortlessly underneath to make more space on your desk. Additionally, you can increase your storage space by using a detached drawer stand along with 2 drawers. 
This ergonomic desk shelf riser design allows you to view your monitor comfortably and sit in a more comfortable position for a healthier work environment. The cervical spine will be relieved of pressure, eye fatigue will be relieved, the neck will be relaxed, and the neck will stay healthy. 
Bamboo is a high-quality material with a sturdy structure and a high load-bearing capacity. Organize your desktop easily with double storage space. The bottom can store keyboards, mice, and books, which is convenient and useful.
13. Rain Design Inc mBase for iMac 24" White: The iMac Matching Stand
The mBase 27" iMac Stand from the Rain Design store provides you with a more comfortable viewing experience by providing a minimalistic design. With a pull-out compartment/ drawer (built-in), which you can make use of for storing accessories and gadgets, the mBase is made from aluminum to match the look of your iMac. Additionally, its air vents dissipate heat, and its cable management makes it easy to keep your desk clutter-free. 
Its white aluminum body complements the seven MacBook Pro desk setup colors and the white bezel, keyboard, and mouse.
14. The Office Oasis Bamboo Computer Monitor Stand: Lasts a Lifetime
Bamboo wood has been long used for office furniture because of its durability, aesthetics, strength, and environmental friendliness. This bamboo computer monitor stand is one of the best on our lists and is loaded with amazing ergonomic features. First, it lifts your monitor screen to an ergonomic level so you won't be tilting your neck or head in any uneasy direction.
Other than that, it has a weight capacity of 100 pounds. You can purchase the natural bamboo color and choose between the black and brown, which both present the finest look of natural wood. There is storage space for your keyboard and mouse underneath the raised platform. Even though furniture made from natural wood costs a dime, you can purchase this one through the Autonomous Bulk Order.
15. Satechi Monitor Stand
The Aluminum Monitor Stand Hub from Satechi will raise your monitor and allow you to connect more electronic items to your computer neat.
The desk shelf monitor stand is composed of metal, which matches Apple's Mac series in appearance. Although the stand is not particularly tall, it has a built-in USB hub, a headphone jack, and both full-sized and Micro SD slots. It is ideal if you require a short monitor stand to improve the functionality of your computer.
16. Simple Houseware Monitor Stand
Simple things are always in style, and this monitor stand is a perfect example of that. It weighs less than four pounds which means it is cost-effective too. It has several ergonomic features with an elevated height for a safe eye level, a sliding drawer to keep your essentials, and side caddies for tiny stationery items. It falls below the $50, so probably the cheapest yet best bet.
17. Grovemade Dual Monitor Stand
The Grovemade unit raises your displays, making them easier to see and creating a more ergonomic workplace atmosphere. It also provides additional room beneath the monitors. It includes a 46-inch broad aluminum shelf that can carry laptops, documents, or books, supporting up to 100 pounds of weight.
18. Amazon Basics Adjustable Monitor Stand
Sometimes basic things are amazing, too, and the same is true with this Amazon Basics adjustable monitor stand. It is one of the simplest designs you will find on this list, so if you are looking for a product about looks, you might wish to pass on this one. With its simple design, it is light on the wallet, too and one of the best features of this monitor stand is that it is height adjustable. So you might want to let go of the looks and count on functionality for this one.
19. Huanuo Monitor Stand
This Monitor Riser is for you if you want basic yet useful products. This selection is for anyone who wants to maximize a restricted workplace since it has plenty of storage space and two drawers for all of your belongings. It's an added plus that you won't have to construct it. Moreover, the mesh design allows your storage items to be safe, organized, yet visible so that you won't be searching for stationery items in an opaque drawer anymore.
20. Oakywood Monitor Stand
We all know how people who are fascinated with Apple products are more than attentive to looks, and the same is the story with this Oakywood monitor desk shelf for your work from adventures. This pick has a strong visual appeal and longevity because it is handcrafted from real, high quality sturdy oak wood which gives its own glamor. But to add an additional touch of aesthetics the surface is polished with waxes and oils to preserve the desks' shine and original color. Although it was created especially for the Macintosh line of computers, you can be sure that it will benefit other brands just as much.
Efficiency and Style Combined: Top Desks with Attached Shelves
Productivity is the key to success in today's age. A monitor desk shelf helps maximize your desk space and provides an ergonomic solution for positioning your monitor at eye level. With a wide range of options available in the market, choosing the best one for your needs can be overwhelming.
Looking for the perfect desk that offers both functionality and space-saving features? Look no further! Our curated list of top desks with attached shelves brings you the best of both worlds. These desks not only provide ample work surface but also come equipped with built-in shelves, offering convenient storage for your books, files, and other essentials.
Whether you're a student, professional, or simply need a versatile workspace at home, these desks with top shelf are designed to maximize efficiency without compromising on style. Discover the perfect desk with shelves on top that suits your needs and enhances your productivity.
1. Techni Mobili Warrior L-Shaped Gaming Desk
If you're a gaming enthusiast, the Techni Mobili Warrior L-Shaped Gaming Desk with top shelf is the perfect choice. This desk has an integrated monitor shelf that accommodates multiple monitors, providing an immersive gaming experience. The sturdy construction, ample storage space, and built-in cable management system make it an excellent option for work and play.
2. Trio Supply House L-Shape Desk with Hutch and Storage
The Trio Supply House L-Shape Desk with Hutch and Storage combines functionality and elegance. It features a spacious desktop, an integrated monitor shelf, and a cabinet with additional storage compartments. The desk's L-shaped design optimizes corner space, making it ideal for home offices or small work areas.
3. Benzara Compact Gaming Desk
The Benzara Compact Gaming Desk shelf riser is designed for gamers who want a compact and organized setup. It has a dedicated monitor shelf that can accommodate a single monitor, leaving plenty of space for other gaming essentials. The desk also features a built-in cup holder and headphone hook for convenience.
4. Trio Supply House Computer Workstation Desk With Storage
Next, we have the Trio Supply House Computer Workstation Desk, which offers a versatile solution for work and study. Its monitor shelf provides an elevated platform for your monitor, reducing strain on your neck and eyes. The desk also includes multiple storage compartments and a slide-out keyboard tray, maximizing functionality and productivity.
5. EUREKA ERGONOMIC Home Office Computer Desk: Storage Shelves
The EUREKA ERGONOMIC Home Office Computer Desk is a stylish and practical option for home offices. It has a roomy desktop, two storage shelves, and a rack for a monitor. The desk is a great addition to any contemporary workstation because to its sleek appearance and durable construction.
6. EUREKA Multi-function Ladder Desk: Dual Pegboard
The EUREKA Multi-function Ladder Desk is a unique and space-saving option to take into account. This workstation has a twin pegboard system that lets you position your monitor shelf as you choose. It also has extra storage shelves and a ladder-style design, which gives your workstation a sense of class.
7. Techni Mobili Red Stryker Gaming Desk
The Techni Mobili Red Stryker Gaming Desk is a bold and stylish gaming option. It has a monitor shelf with a vivid red accent, making for an eye-catching configuration. In order to ensure a clutter-free gaming experience, the desk also contains a charging station, a headphone hook, and enough room for gaming equipment.
8. Techni Mobili TS-200 X-shaped Gaming Desk: Additional Storage
The Techni Mobili TS-200 X-shaped Gaming Desk features extra storage in addition to a streamlined and simple design. The monitor shelf is incorporated into the desk's X-shaped legs, offering a secure and comfortable viewing posture. The desk's roomy drawer and open shelves provide plenty of space for storing your gaming supplies.
9. Trio Supply House Computer Workstation Desk With Storage
The Trio Supply House Computer Workstation Desk With Storage is a versatile and practical for any workspace. It has a sturdy construction, a large monitor shelf, and multiple storage compartments. The desk's clean and modern design suits various settings, including offices, study rooms, and dormitories.
10. Skyline Decor Clifton: Computer Desk
On the number ten position, we introduce you to the Skyline Decor Clifton Computer Desk, a sleek and contemporary option combining aesthetics with functionality. It features a spacious work surface, a monitor shelf, and a slide-out keyboard tray. The desk's clean lines and minimalist design make it a perfect fit for modern office environments.
11. Techni Mobili Industrial Writing Desk
The Techni Mobili Industrial Writing Desk offers a unique industrial design and practical blend. It features a monitor shelf with a metal frame and rustic wooden accents, adding a touch of vintage charm to your workspace. The desk's spacious tabletop and built-in storage shelf provide ample space for your monitor and other office essentials.
12. Trio Supply House L-Shaped Computer Desk: Keyboard Tray
The Trio Supply House L-Shaped Computer Desk is an excellent choice for those who need a large workspace and extra storage options. It features an L-shaped design, a dedicated monitor shelf, and a convenient keyboard tray. The desk's robust construction and generous storage capacity suit professional work or gaming setups.
13. EUREKA ERGONOMIC Gaming Desk with Hutch: Keyboard Tray
The EUREKA ERGONOMIC Gaming Desk with Hutch offers a complete workstation solution. It features a spacious desktop, an elevated monitor shelf, a cabinet with additional storage compartments, and a keyboard tray. The desk's ergonomic design and ample storage space make it an ideal choice for gamers, students, and professionals.
14. EUREKA ERGONOMIC L60 L-shaped Standing Desk: Key board tray
The EUREKA ERGONOMIC L60 L-shaped Standing Desk is designed to promote a healthy and active work environment. It features an adjustable height monitor shelf, allowing you to switch between sitting and standing positions effortlessly. The desk's spacious L-shaped design and integrated keyboard tray provide comfort and convenience throughout the workday.
15. EUREKA ERGONOMIC L60 L-shaped Standing Desk: Key board tray, Rustic
Lastly, the EUREKA ERGONOMIC L60 L-shaped Standing Desk in a rustic finish perfectly blends style and functionality. This desk not only provides a spacious and ergonomic workspace but also includes a convenient keyboard tray. Let's dive into the details of this exceptional monitor shelf.
Unlocking the Benefits of a Desk Monitor Shelf: Enhance Ergonomics, Comfort, and Productivity!
Using a monitor shelf, also known as a monitor stand or riser, can provide several benefits for individuals who use computer monitors on a regular basis. Here are some potential benefits:
Improved Ergonomics
A monitor shelf can help improve the ergonomics of your workstation by raising the height of your monitor to eye level. This can help reduce neck strain and promote a more natural and comfortable viewing angle, reducing the risk of developing neck and shoulder discomfort associated with poor posture.
Increased Comfort
By raising the monitor to a more optimal height, a monitor shelf can help reduce eye strain, as well as minimize the need to tilt your head up or down, which can help reduce discomfort during prolonged computer use. This can lead to increased comfort and potentially lower the risk of developing eye-related issues such as eye fatigue, dryness, and discomfort.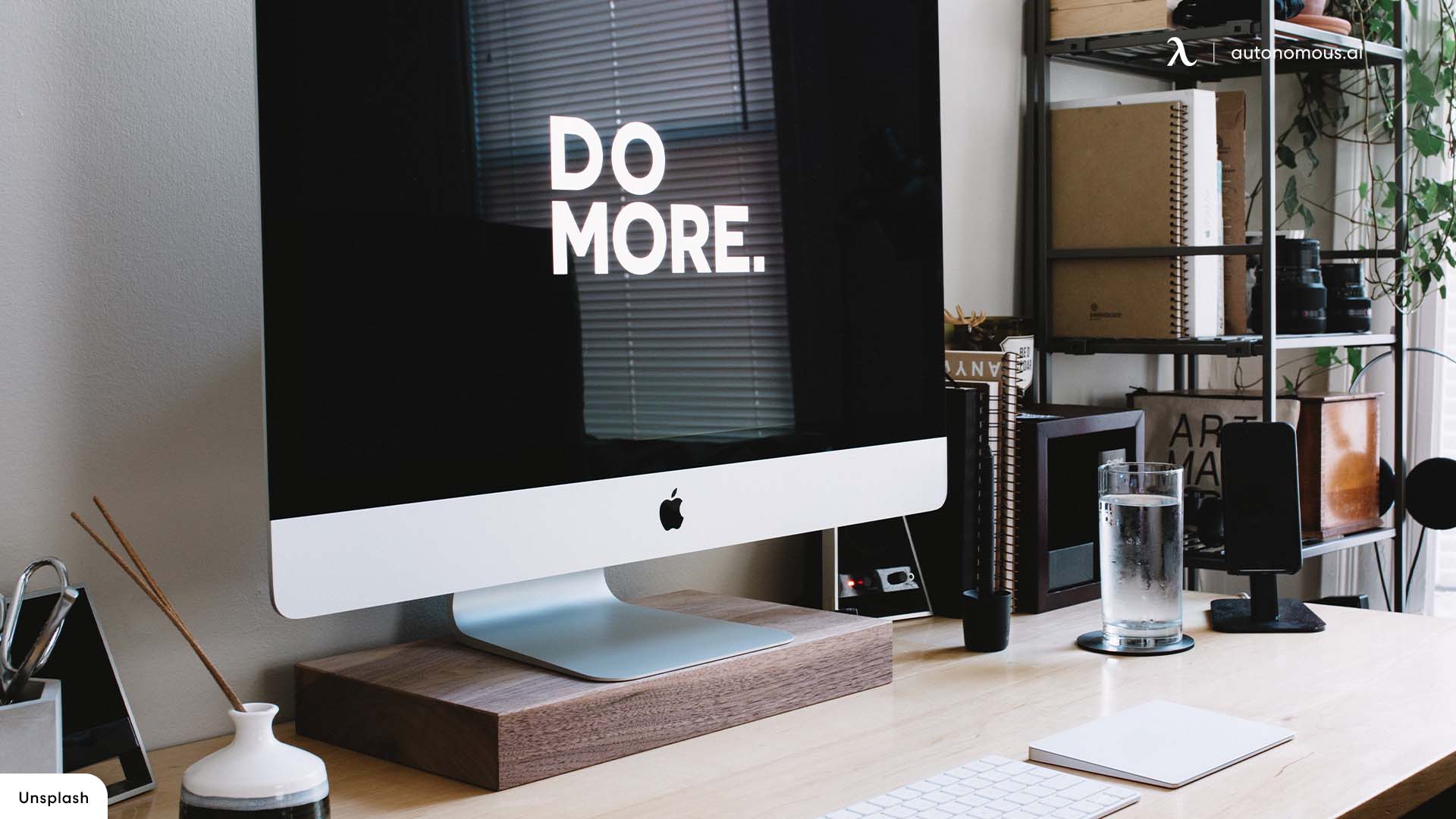 Enhanced Productivity
Having your monitor at the proper height can also boost productivity. When your monitor is at eye level, you can easily see the content without having to strain or adjust your posture. This can help you work more efficiently, especially when reading lengthy documents or working with detailed graphics or spreadsheets.
Space Optimization
Many monitor shelves come with additional storage options, such as built-in drawers or compartments, which can help you keep your workstation organized and tidy. By providing additional storage space, a monitor shelf can help optimize your desk space and reduce clutter, making it easier to focus on your work.
Flexibility and Adjustability
Some monitor shelves are adjustable in height, tilt, and swivel, allowing you to customize the position of your monitor to suit your specific needs and preferences. This flexibility can help you find the perfect viewing angle and posture, which can contribute to improved comfort and ergonomics.
Aesthetics
Monitor shelves can also add a touch of style to your workstation, with different designs, materials, and finishes available to match your personal taste or office decor. This can help enhance the overall aesthetics of your workspace and create a more professional and organized look.
Versatility
In addition to monitors, monitor shelves can also be used for other devices such as laptops, tablets, printers, or even as a platform for decorative items. This versatility makes monitor shelves a multi-functional accessory that can be used in various settings and configurations.
Smart Shopping: Key Considerations for Buying a Desk Monitor Shelf!
When considering purchasing a desk monitor shelf, there are several key factors to keep in mind to ensure that you choose the right one for your needs. Here are some important considerations:
Size and Weight Capacity
The size and weight capacity of the monitor shelf should be compatible with your monitor's size and weight. Make sure to check the dimensions and weight capacity of the shelf to ensure that it can safely accommodate your monitor without any stability or safety concerns.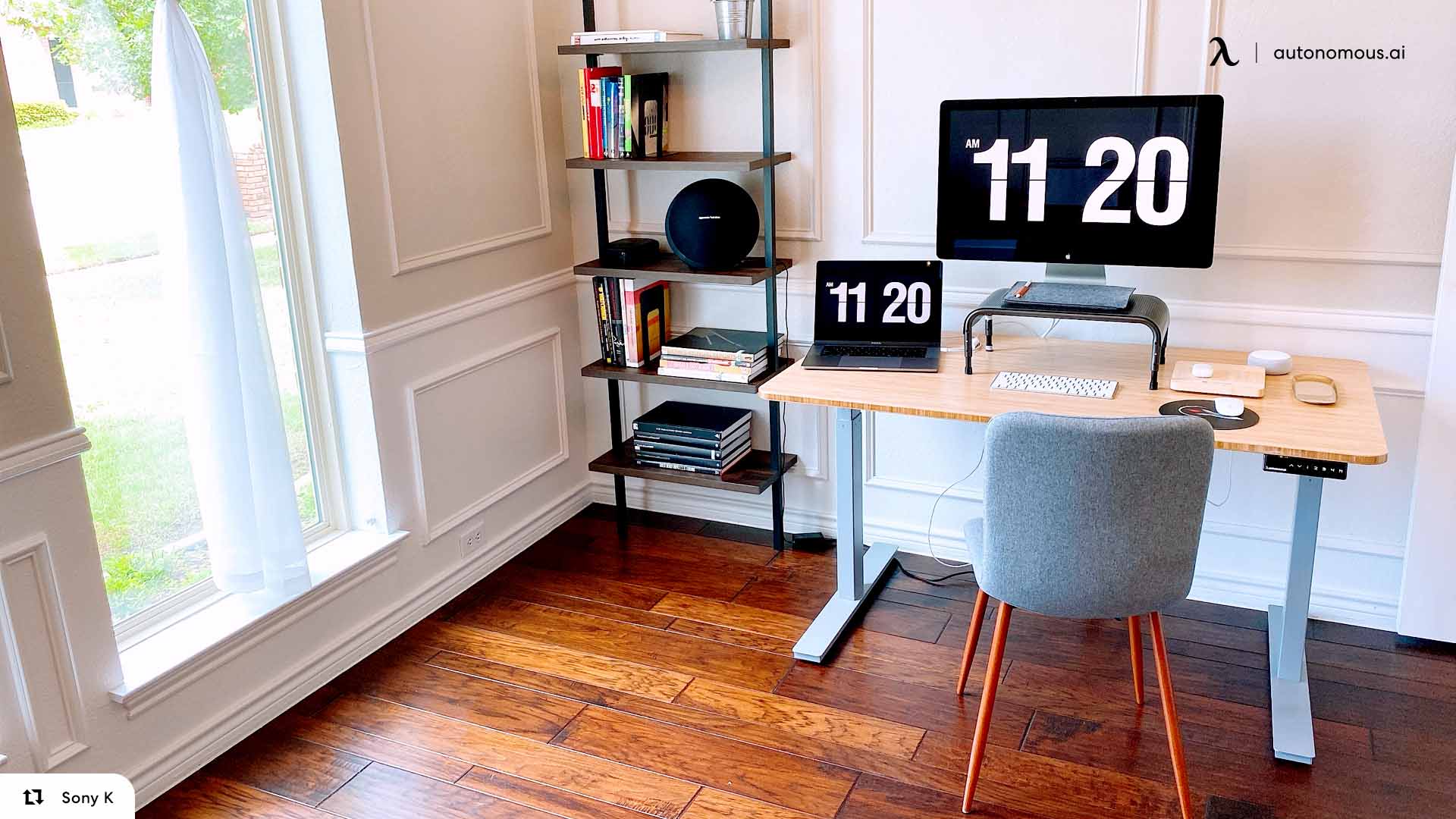 Adjustability
Consider the adjustability options of the monitor shelf, such as height, tilt, and swivel. An adjustable monitor shelf allows you to customize the height and angle of your monitor to find the most comfortable viewing position for your posture and preferences.
Material and Durability
The material and build quality of the monitor shelf are important factors to consider. Look for monitor shelves made from durable materials like steel, aluminum, or high-quality wood that can withstand the weight of your monitor and resist wear and tear over time.
Stability and Mounting Options
Ensure that the monitor shelf is stable and secure when mounted on your desk. Look for features such as non-slip feet or clamps that can provide stability and prevent the monitor shelf from wobbling or sliding during use. Additionally, check the mounting options to ensure that the shelf is compatible with your desk setup, whether it's a clamp-on design, a freestanding model, or another type of mounting mechanism.
Ergonomics
Consider how the monitor shelf can help improve your ergonomic desk setup. Look for features such as adjustable height to bring your monitor to eye level, tilt and swivel options to adjust the viewing angle, and additional ergonomic features like built-in wrist rests or cable management to promote a comfortable and organized workstation.
Space and Storage
Consider the available space on your desk and how the monitor shelf will fit into your setup. Look for a monitor shelf that provides enough space for your monitor while not taking up too much space on your desk. Additionally, consider if the monitor shelf has any additional storage features like drawers or compartments to help keep your workstation organized.
Aesthetics
Consider the design and aesthetics of the monitor shelf to ensure that it complements your office decor and personal style. Monitor shelves come in various styles, colors, and finishes, so choose one that matches your preferences and fits well with your overall workspace aesthetics.
Price and Budget
Monitor shelves come in a range of prices, so consider your budget when making a decision. Keep in mind that higher-priced options may offer more features, durability, and adjustability, while more budget-friendly options may still provide basic functionality.
Conclusion
Choosing the best monitor desk shelf is crucial for creating a comfortable and efficient workspace. Whether you're a gamer, student, or professional, there's a monitor desk shelf to suit your needs.
Remember to consider factors like ergonomics, storage capacity, and style when making your decision. Invest in a quality monitor desk shelf, and elevate your productivity and overall well-being. Thanks for reading!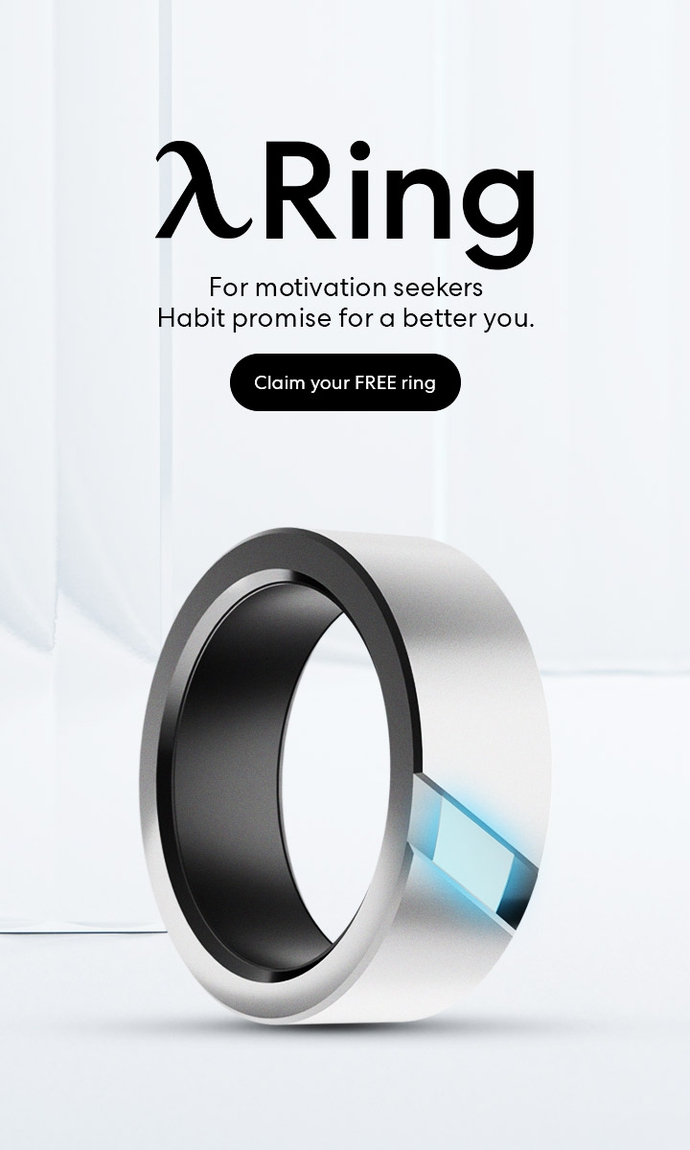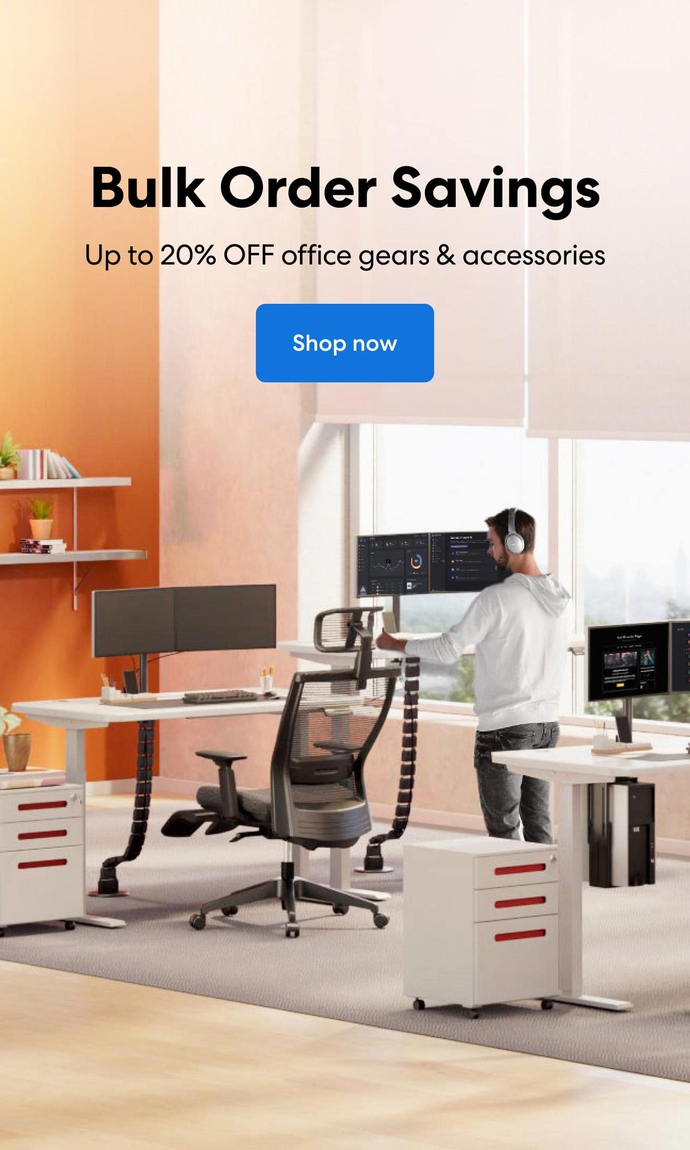 Subcribe newsletter and get $100 OFF.
Receive product updates, special offers, ergo tips, and inspiration form our team.