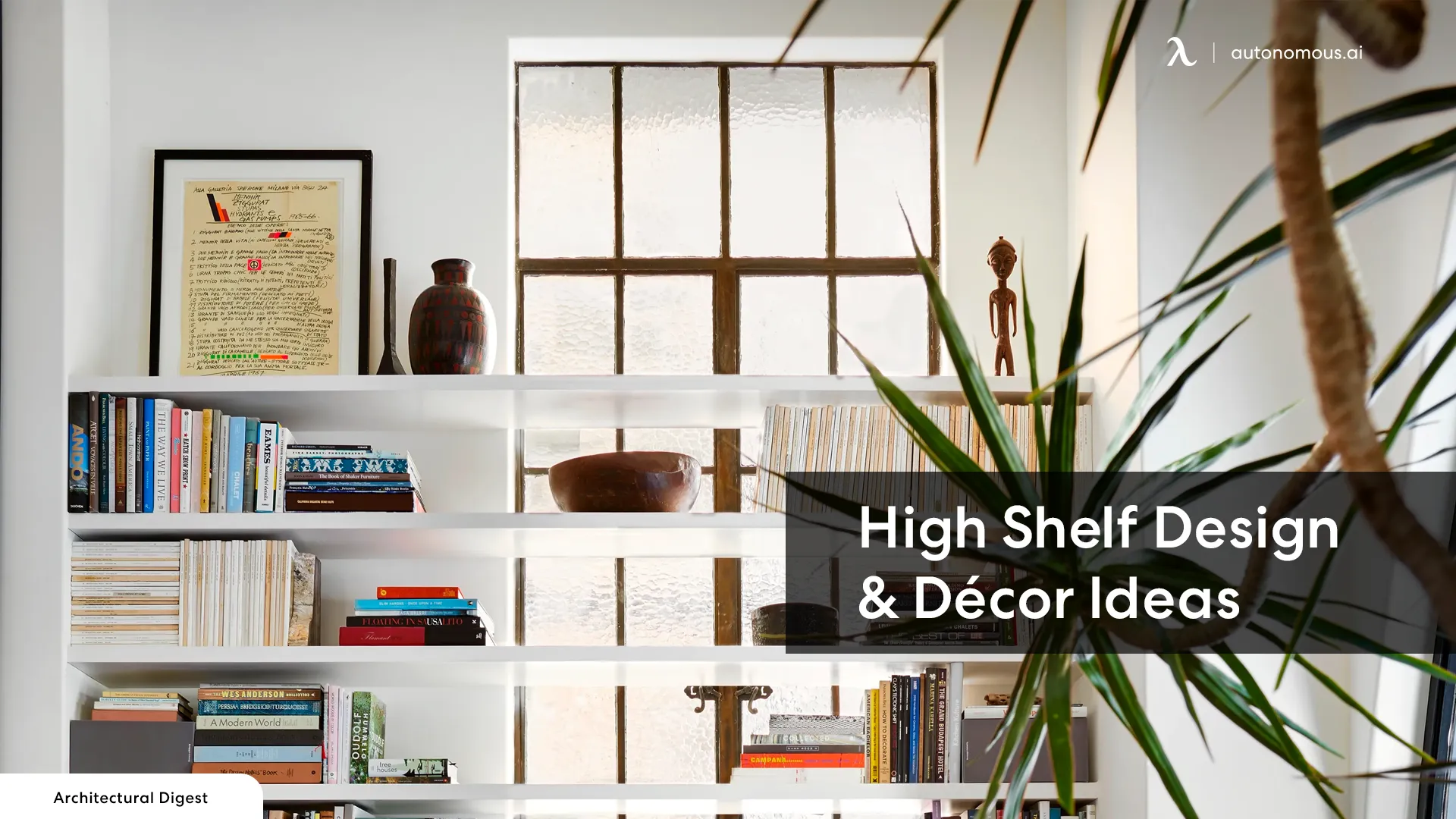 Workplace Inspiration
Maximize Your Space with These Creative High Shelf Ideas

Autonomous
|
Jun 21, 2023
676 Views
There is no need to dread small homes with limited space, because shelving is one foolproof idea that can make any space extremely versatile, no matter tiny or small. A high shelf, also known as a floating shelf, is a wonderful way to add accent and smartness to any home while improving functionality. These high shelves are flexible, befit for any modern room theme, and extremely space-saving when discussing storage ideas for tiny rooms.
From office setup ideas to a home library, a kid's room to gamers monitor shelf, high shelf décor is functional in any room setup. And if you are also bored of common storage and cabinet ideas, then below we have gathered some of the most creative high-shelf decorating ideas to change the entire landscape of your home.
The Right Color Scheme
The color of a desk shelf would be different from a kitchen shelf, and hence the color scheme in shelving ideas is highly important to create a suitable environment in a room. Open shelving is a smart choice for living rooms and kids' rooms as you can display showpieces and art; for kids, open shelves mean easy accessibility. Consider opting for pale and light colors if you have built-in wall shelving in the living room. This will brighten up the items on display, and the light color doesn't show dust as much as brighter, darker ones.
Shelf Lights
Most people don't think about shelf lights, but this simple idea can elevate the look of your shelf by several times. LED light strips are a versatile and smart way to brighten up a high bookshelf and floating platforms because they add a cozy vibe and subtly highlight the items displayed on a shelf. However, it is important to know that small shelves with LED light strips can become hotter quicker, so spacious shelving is more suitable for built-in lights.
Open Shelving for Living Room
Open shelves in a neutral living space can make a significant statement and are both functional and aesthetically appealing. It is also a more affordable choice than a fully enclosed storage unit. It helps visually rectify unbalanced proportions in tiny spaces like on each side of a chimney breast.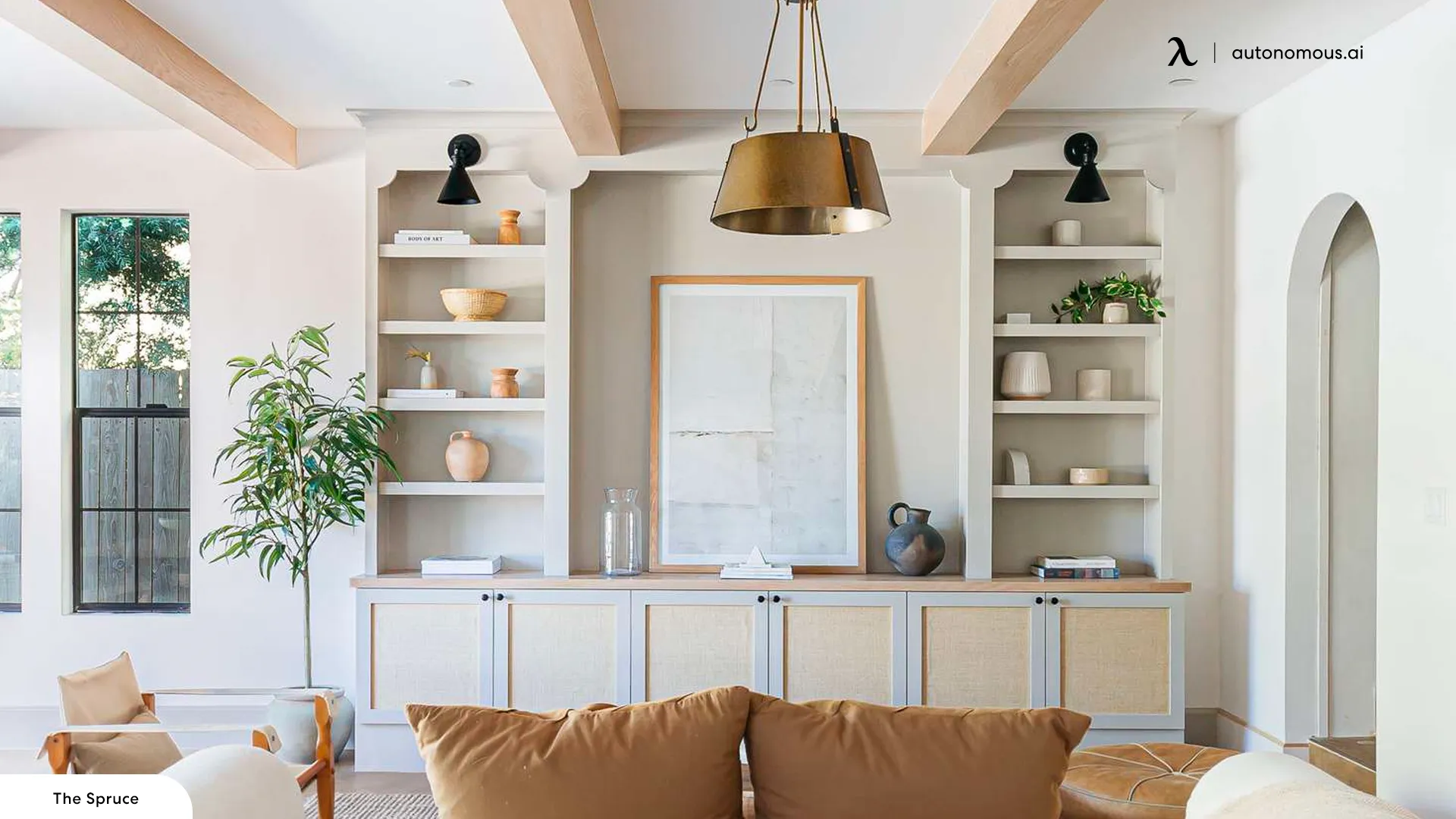 Under The Stairs Shelves
Under-the-stairs shelving is a perfect solution for items that are regularly in use but must be kept out of sight. You can even set up an under-the-stairs tiny home office and install wall shelving for office storage. With an adjustable desk and ergonomic office chair, floating shelves on the wall also provide an ergonomic and clutter-free storage solution.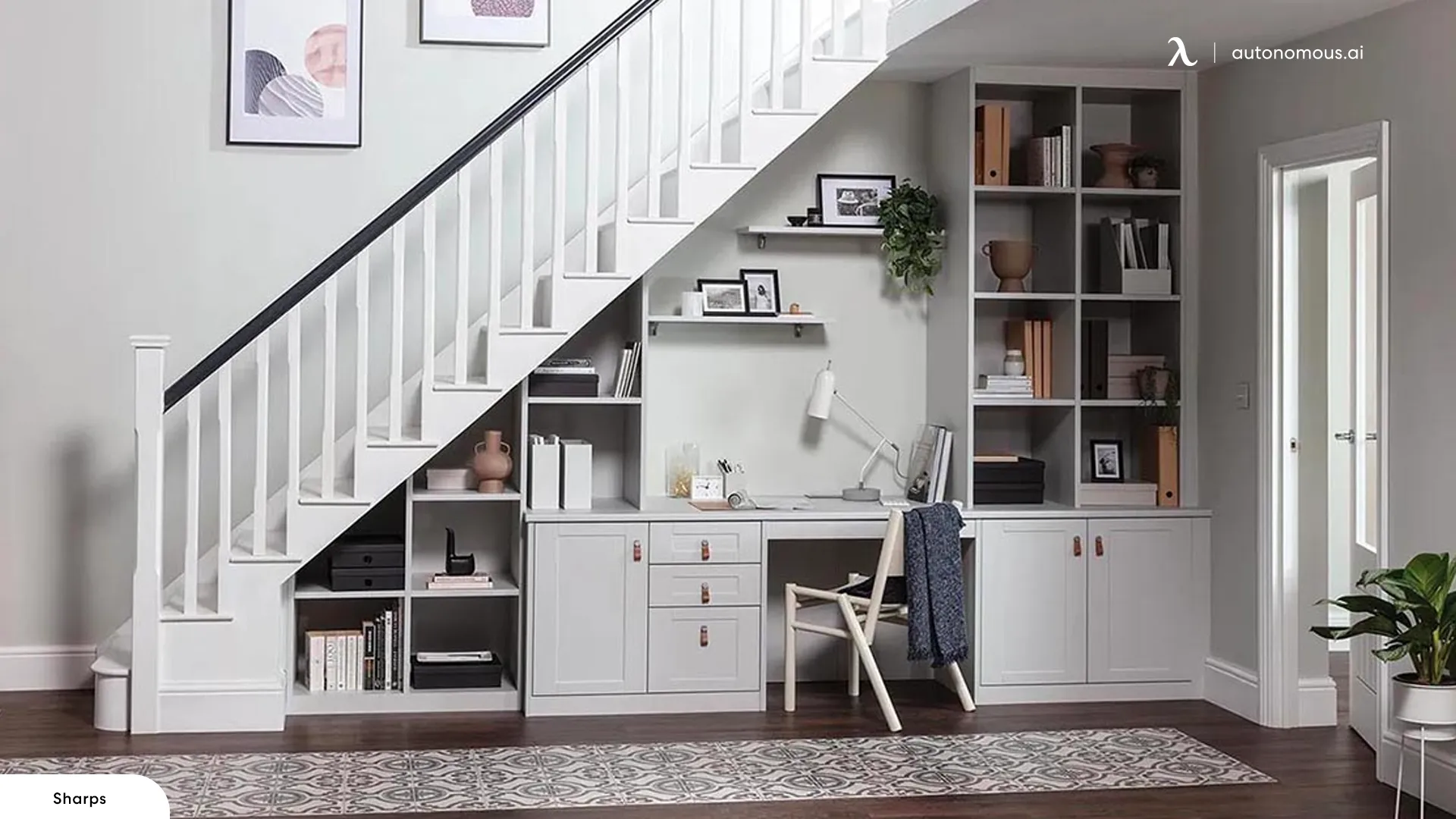 Adding Greenery
If you want to liven up any space, add some greenery. Besides working as a décor element, greenery also has other benefits for the mind and well-being. Potted plants give a room a distinct vitality and are excellent for adding splashes of color to otherwise bland décor. Use a range of plant species, sizes, and forms for the maximum depth.
You may place greenery on any high shelf, but keep it to the higher ones if you can. Plants often prefer these shelves more since they receive the most sunshine and won't get in the way if they are high up.
Opt for Flexible Shelves
If there is anything better than vertical storage in a home ten, it is flexible vertical storage. Since you intend to use high shelves for a long period, it is wise to consider future uses too. This idea especially works with wooden platforms that are mounted independently of each other. Think about the items you wish to display on the shelf. And if you plan to play with the storage in the future, adjustable shelves are a wonderful idea.
Create Zones with a Shelf
In an open-plan living room, adequate storage is crucial because the look depends on streamlined spaciousness. Additionally, you can give spacious living rooms a little more privacy with the help of these high-shelf storage ideas. The smart, contemporary choice is to use sleek, wall-hung bookcases that seem to "float," but you can also utilize the furniture to create several zones in the room.
Open Shelves with Storage Baskets
Open high shelves are the only desirable shelving method for you, but if you also wish to keep the items hidden away, storage baskets are a useful way to fill in space and keep all the items in one place. This idea is especially useful for open laundry and kids' room shelving.
Integrate TV with a Storage Shelf
This idea suits the best in a living room. Since modern flat-screen TVs are sometimes rather huge and may take over the entire room, which can be especially problematic if you don't have a huge living room. To subtly down the TV look, create a whole wall of living room bookshelves and media storage to include the TV in your design plan. The TV is less intrusive and overwhelming when set against a dark background since it merges with the décor.
A combination of open and closed shelves provides room for exhibition and a place to show the less-than-appealing items. And with storage available, you can place speakers and other DVD devices to create a whole home theater.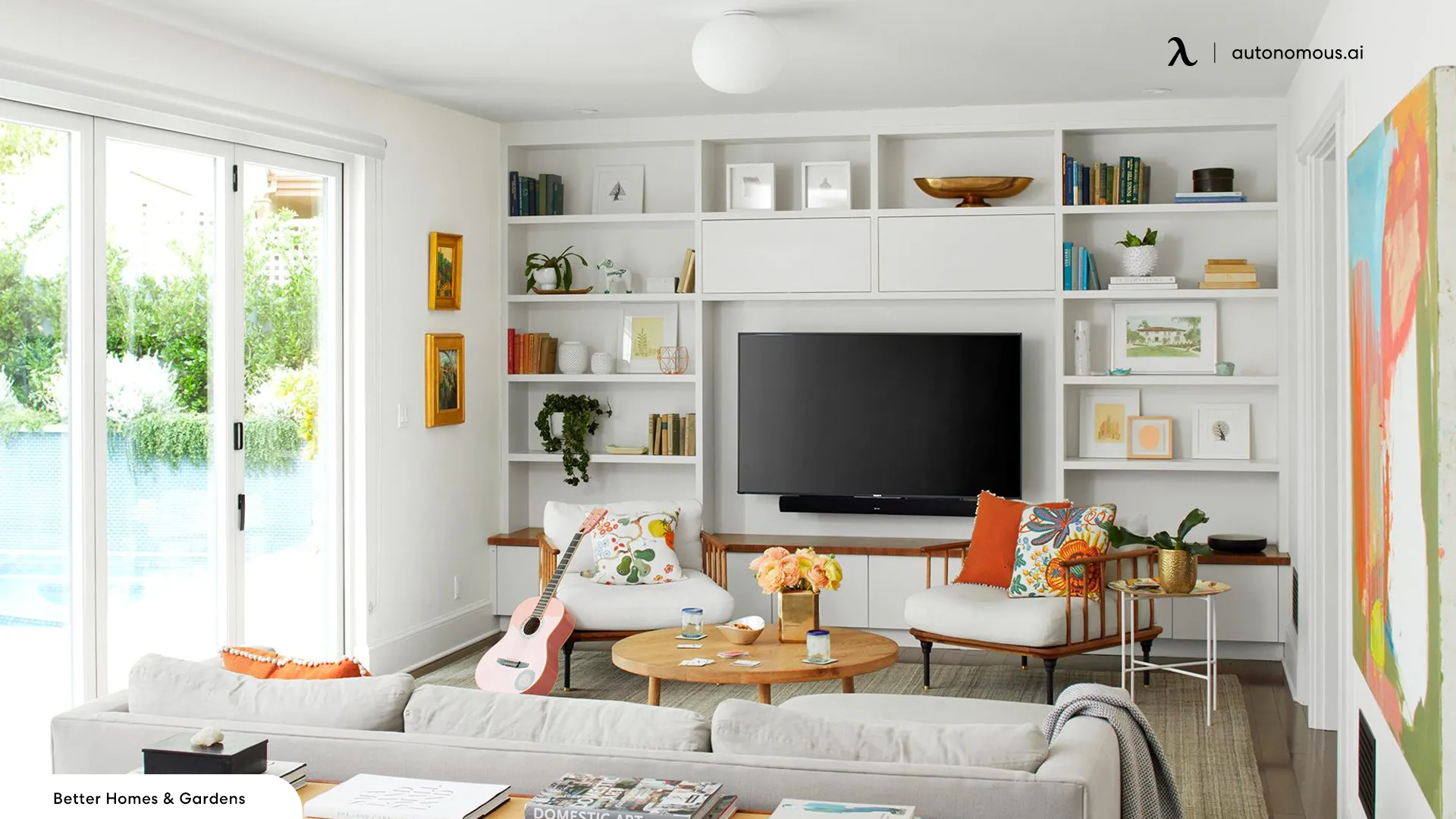 Horizontal Bookshelf
If the content for your shelf only contains books, then a single long horizontal shelf is a minimalistic approach. Rather than wasting the whole wall above the living room couch with nothing, install a wooden platform to align all the books neatly. Place shelves high enough over a sofa so that you won't bump your head while getting up but low enough to easily reach books.
Fill in Gaps with Narrow Shelves
If you have a fireplace in a living room that doesn't seem suitable for a fireplace, then you can fill in the gap with several narrow shelves. This idea keeps the shelves away from the main room, utilizes the free space, and provides suitable storage for regular-use items that can cause clutter. Paint the shelves the same color as the wall for a more hidden look. You can arrange the shelves with books, candles, or anything used in a living room.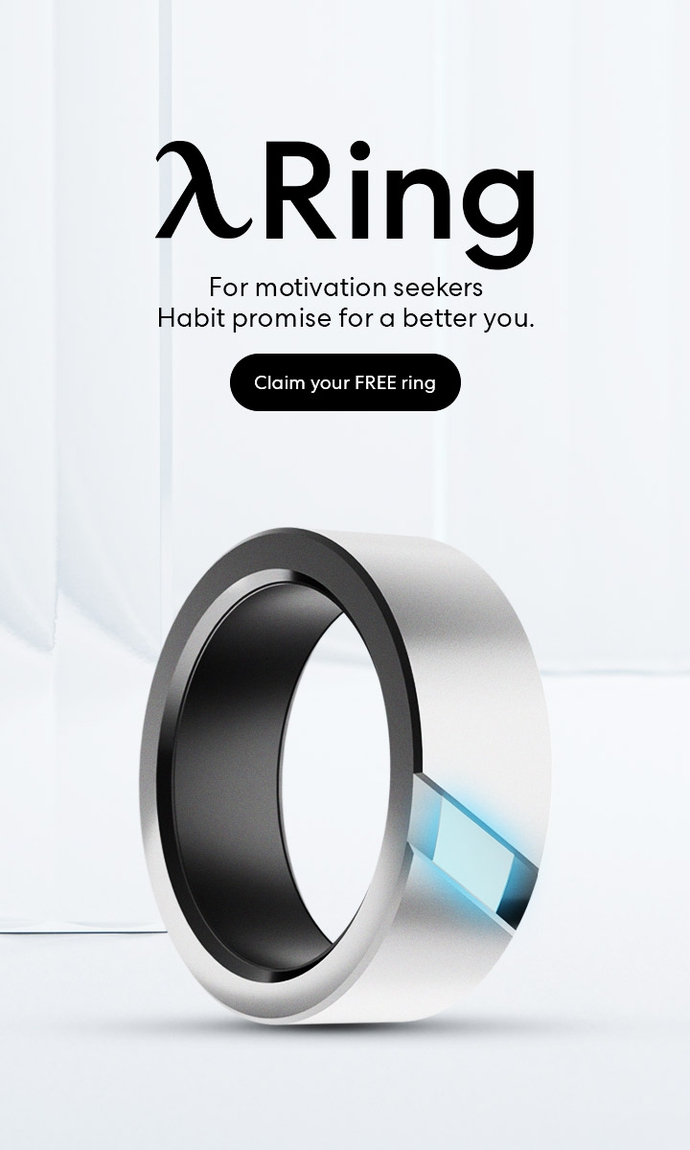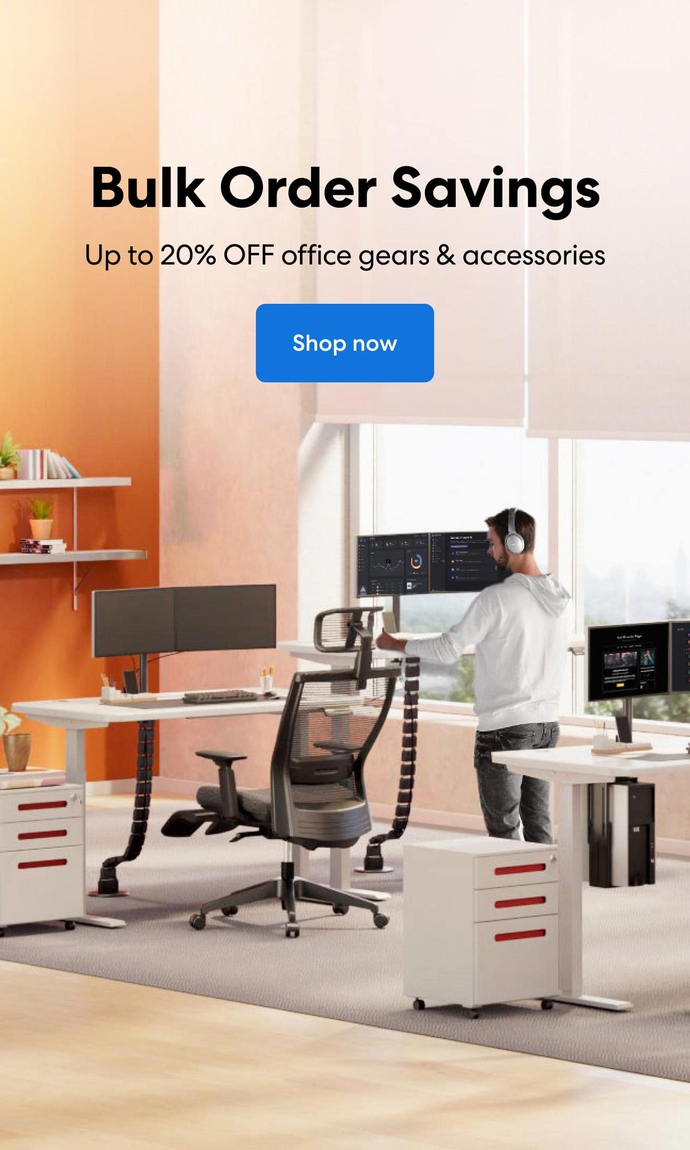 Subcribe newsletter and get $100 OFF.
Receive product updates, special offers, ergo tips, and inspiration form our team.