Workplace Inspiration
Best 25 Inspiring Backyard Makeover Ideas to Transform Your Home

Autonomous
|
Feb 2, 2023
777 Views
Your backyard is an extension of your home, and it's essential to make it as inviting and functional as possible. A backyard makeover can do wonders for your home's value and provide a beautiful outdoor space for you and your family to enjoy.  
In this article, we'll take a look at 25 inspiring backyard makeover ideas to help you transform your home. 
Top 25 Backyard Makeover Ideas to Elevate Your Outdoor Space
Are you looking for ways to transform your backyard into a beautiful and functional space? A garden makeover can be a great way to add value to your home and create a place for you and your family to enjoy. 
If you're planning a DIY backyard makeover, there are plenty of ideas that can complement your outdoors.
1. Autonomous Pod
The Autonomous Pod is a multi-purpose office that is installable anywhere without needing a solid surface. Its high feet can adapt to various heights, providing stability on hills and uneven terrain. This pod can support 2.9 tons of weight and fits with any furniture.  
Additionally, the manufacturing process is monitored and checked to ensure that it meets or exceeds factory standards, delivering a degree of quality and care for detail that typical on-site constructions cannot match. 
Dimension
103"W x 142.5"L x 92" - 125.5"H
Material
Exterior: Composite wood
Interior: Plywood wooden frame
Frame: Steel, M300 cement
Weight capacity
2.9 tons
Minimum wattage
100W
Color
Black, White
Warranty
1 year
2. Autonomous WorkPod
Autonomous offers an office pod that will be perfect for working in your backyard. This 98-square-foot garden studio, dubbed pod, can be used as an outdoor office, games area, gym, guest room, or art studio and can be constructed in a single day with no previous preparation.  
The kit includes a fuss-free base design that removes the need for any previous foundation work and six movable concrete feet that may change in height to suit diverse landscapes or uneven ground.
Dimension
103"W x 142.5"L x 92" - 125.5"H
Material
Exterior: Composite wood
Interior: Plywood wooden frame
Frame: Steel, M300 cement
Include
SmartDesk Pro, ErgoChair Pro+, Cable tray, Filing Cabinet, Dual Monitor Arm, Anti-fatigue Mat
Minimum wattage
100W
Weight capacity
2.9 tons
Color
Black, White
Warranty
1 year
3. Autonomous StudioPod
This studio pod is a backyard ADU built without the hassles and problems of house renovations. It can adapt to any landscape, remaining flat and solid even on hills and rocky terrain, and can spread the weight of just about everything contained within equally.  
The StudioPod has all the necessary outlets and connections for temperature control, power, and mood lighting with three color settings. Connect it to a power source and use it for whatever you want, including work and exercise.
Dimension
106" W - 155"L x 106.3"H
Material
Exterior: Vinyl layer
Interior: Eco-friendly honeycomb paper
Frame: Steel
Include
A closet, desk, bookshelf, TV stand, a foldable coffee table and convertible sofa bed
Minimum wattage
150W
Lighting
3 color modes
Warranty
1 year
4. Build a Raised Garden Bed for Vegetables and Herbs
Another great idea for a small backyard makeover is to build a raised garden bed for vegetables and herbs. A raised garden bed is a great way to add some greenery to your yard, even if you have a small parcel. 
This DIY backyard makeover will enhance the appearance of your garden and provide you with fresh vegetables.
5. Add a Pergola or Gazebo for Shade and Privacy
If you're a person that likes a contemporary backyard design, a pergola or gazebo can be a great addition to any outdoor space. They provide shade and privacy, making your garden a more comfortable place to relax and entertain. 
On top of that, they are relatively easy to build with the right tools and instructions, making them an excellent option for a DIY backyard makeover project.  
6. Install a Built-in BBQ or Outdoor Kitchen
An outdoor kitchen is a great addition that can add functionality and value to your home. Depending on your budget and skills, you can build one yourself or hire a contractor to design and install it. Furthermore, an outdoor kitchen can be an awesome place for entertaining and enjoying meals with friends and family.
7. Add a Water Feature Such as a Fountain or Pond
Adding a water feature like a fountain or pond can complement any backyard makeover design. Not only do water features add visual interest, but they also provide a soothing sound that can make your backyard feel more peaceful. 
You can incorporate design elements like lighting, stones, and plants to blend the water feature with the backyard makeover design. Also, it's a great DIY backyard makeover project that you can do with a little bit of planning.
8. Create a Relaxing Outdoor Spa or Hot Tub Area
Creating a relaxing outdoor spa or hot tub area can be a great small backyard makeover idea. It can be a wonderful place to unwind and relax after a long day and add value to your home.  
Also, you can design a spa area to suit your needs and preferences, whether you want a simple hot tub or a more elaborate spa with a sauna and steam room. Depending on your budget and skills, you can do this outdoor idea as a DIY project or with a contractor.
9. Install a Paver Patio or Walkway
Installing a paver patio or walkway is an excellent backyard makeover idea. It can add both function and aesthetic appeal to your backyard. Pavers come in various colors, shapes, and sizes, so you can choose the one that best suits your backyard makeover design.  
They are relatively easy to install, making them a great option for a DIY backyard makeover project. You can also include design elements like lighting, planters, and furniture to blend the patio or walkway with the overall backyard makeover design.
10. Create a Cozy Seating Area with a Fire Pit
A small backyard makeover can be a great way to add value to your home and create a beautiful outdoor space for you and your family to enjoy. One idea for an outdoor space is to create a cozy seating area with a fire pit. 
11. Build a Treehouse or Playhouse
Building a treehouse or playhouse in your backyard may bring a fun and distinctive touch to your outdoor area. Using wood, rope, and natural stones, you can mix in with the surrounding environment. It will not only give hours of pleasure for children, but it will also act as a cozy refuge for adults.  
Furthermore, it's also a terrific method to increase the amount of play and fun in your backyard. Depending on your resources and tastes, treehouse design options vary from basic and rustic to sophisticated and luxurious.
12. Office Pod Medium
The Office Pod Medium is a prefab ADU that provides homeowners with a flexible, turnkey solution for backyard office space. Measuring 10' x 12' and 120 SF, it costs $346 per SF, making it an affordable option for those looking for a backyard office. 
This office is air-conditioned and heated, painted to any color, and comes with an electricity hook-up. It has a solid concrete foundation, wood frame, and drywall, and customizations are also available. 
13. Create a Seating Area with Comfortable Outdoor Furniture
Making a comfy sitting area in your backyard is a terrific way to make the most of your outdoor space. Find outdoor furniture that complements the overall design of your garden and is pleasant to sit on.  
You can choose many options, such as a conventional outdoor dining set, a pleasant fire pit sitting area, or an informal seating area with comfy seats and a side table. Additionally, you can use outdoor cushions and toss pillows to lend a personal touch.
14. Skylight Office Pod
The Skylight unit is a backyard office pod that provides homeowners with a compact, customizable, and stylish outdoor working space. This office has a full structural aluminum welded frame, fiberglass interior and exterior shell, insulated walls, roof, and floor, and a Stone Plastic Composite Flooring.  
Moreover, the company making this pod provides flexible financing options and fast delivery and installation, making it easy for homeowners to own their outdoor office area. 
15. Create a Backyard Movie Theater
A backyard movie theater is an exciting and one-of-a-kind way to enjoy your outside area. All you need is a projector and a blank wall or outdoor screen. You can create a sitting area or add outdoor bean bags or chairs.  
Make sure to pick a projector that can easily cast movies in the daytime. You can also include other components like lighting, a music system, and even food to enhance the experience.
16. Oban Outdoor Cabin Outdoor
The Oban modern backyard studio is the ideal combination of simple design and natural beauty. 
This cabin's lofty gable roof and spacious loft area will give a tranquil and peaceful hideaway while smoothly integrating into any forested location. The mix of natural wood resources and sharp metal elements gives it a contemporary feel, making it perfect for a stylish outdoor space. 
17. Create a Zen Garden
A zen garden can transform your backyard into a peaceful haven. You can add natural features such as a rock garden and a small pond to create a feeling of calm in your outdoor environment. 
The sound of running water and the visual attractiveness of the stones and greenery will take you to a calm, meditative mood, making your garden ideal for relaxation and reflection. 
18. Modern Shed Backyard Studio
Add value and extra space to your home with a backyard shed house. This prefab studio is tailored to your needs and built to provide stylish and cheap guest housing.  
This idea is excellent for a backyard guest room or home office without the difficulty and cost of a standard house addition. Plus, adding an outdoor shed house to your property is easier nowadays with the option for a tiny bathroom and a composting toilet.
19. Create an Outdoor Bar for Entertaining Guests
Setting an outdoor bar in your backyard is an amazing way to entertain guests while adding a touch of elegance to your outdoor area. Whether you go for a basic DIY setup or a custom-built bar, you can complement your current outdoor design with various materials, including wood, concrete, or stone.  
With the addition of some bar stools or seats, you can create the ideal setting for hosting parties or spending a summer evening with friends.  
20. Modern Kwik Room
The Kanga Kwik Room is an ideal small garden shed for those looking for an inexpensive and fast way to add more room to their home. This prefabricated shed is customizable and shippable as a shell kit, installed shell, or even a move-in ready complete construction, depending on whether you intend to use it as a backyard office, tiny home, or studio.  
21. Create a Backyard Gym
Building a backyard gym allows you to exercise regularly without leaving the convenience of your own home. Using outdoor exercise equipment can give you the health advantages of exercising in natural surroundings. Just get your preferred fitness tools, including weight stations, cardio equipment, and yoga mats, to create the ideal gym for your needs.
22. Urban 360 Modern Shed
Installing an outdoor cottage allows you to transform your garden into a peaceful retreat. Backyard cottage ideas are ideal whether you need a home office, guest room, or gym.  
You can build a beautiful and valuable area that meets your taste and requirements by choosing from several styles and materials, including contemporary clapboard siding. 
23. Add a Rock or Stone Walkway or Pathway to Your Garden
A pathway made of rocks or stones can give a sense of elegance and natural beauty to your backyard garden. It provides a path for foot movement, adds aesthetic appeal, and can complement the surrounding greenery.  
24. Add a Pergola
Adding a pergola is a stylish and functional addition to any backyard. It's a type of garden structure with a series of vertical posts or pillars supporting a framework of cross beams and rafters. These elements can create an open-air or partially shaded space, perfect for entertaining guests, relaxing, or even growing climbing plants. 
25. Try Xeriscaping
Xeriscaping is an excellent option for your yard because it is a water-efficient landscaping method designed to reduce the need for irrigation. It uses drought-resistant plants and hardscaping elements to create a beautiful outdoor space that requires minimal maintenance.  
Final Thoughts
There are many ways to transform your backyard into a beautiful and functional space. From small outdoor makeovers to larger projects like building a modern backyard studio or adding a shed house, there are options to suit every taste and budget.  
With so many possibilities, there's no limit to how you can make your backyard an aesthetic place.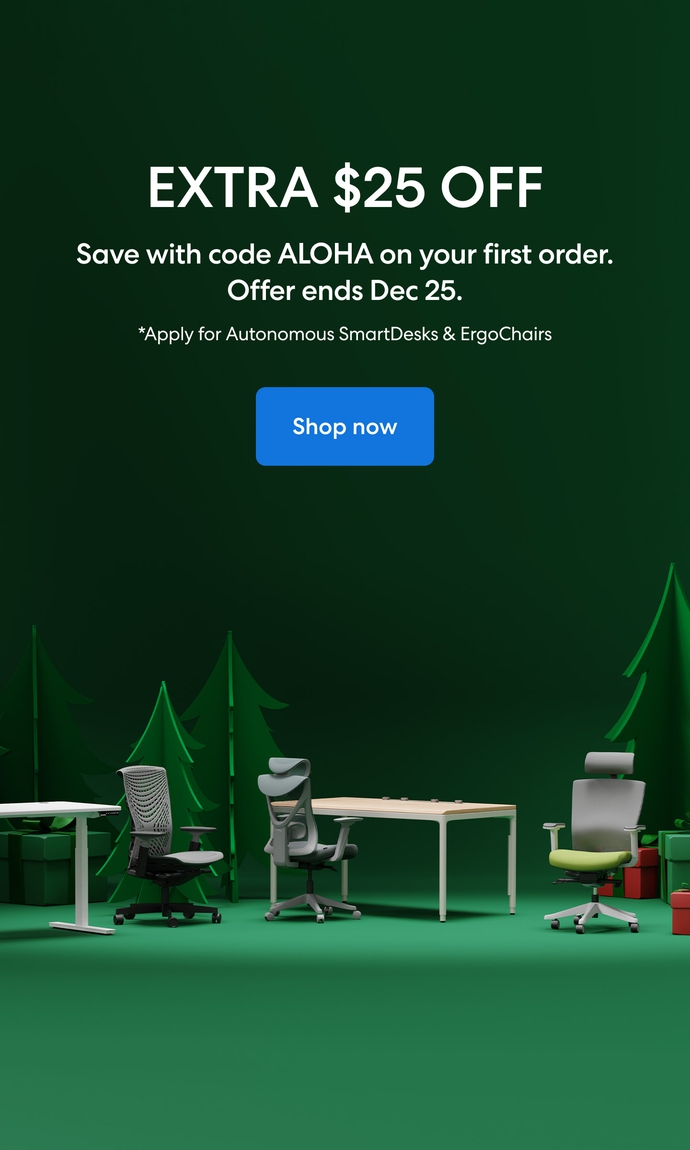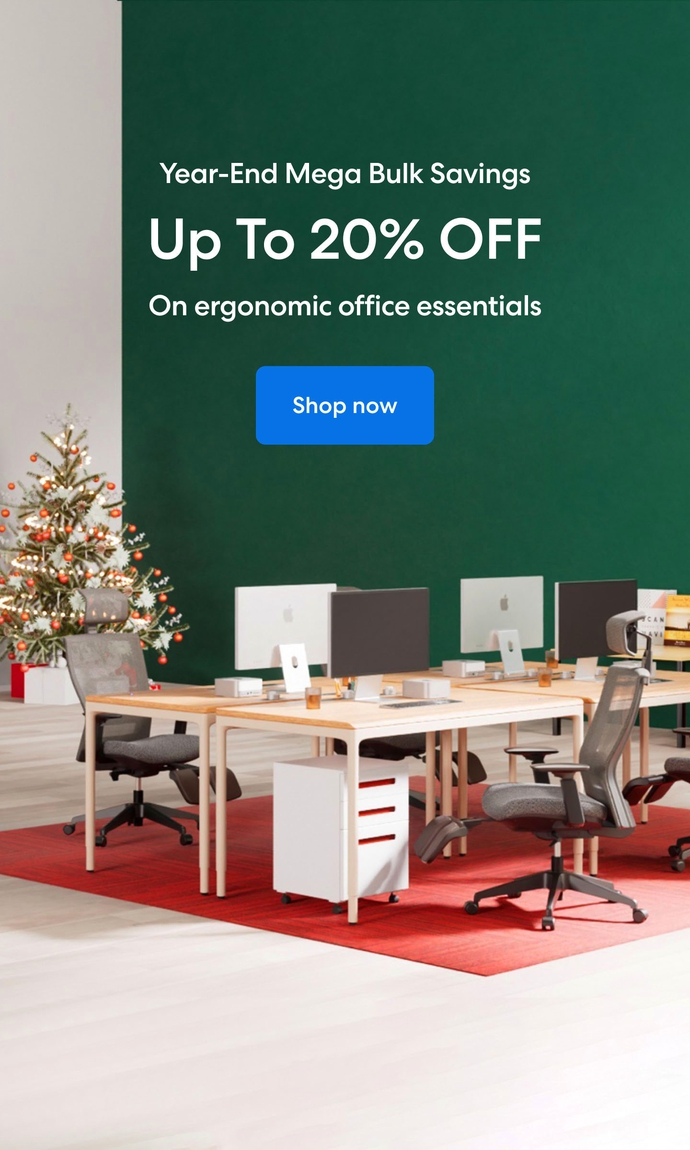 Subcribe newsletter and get $100 OFF.
Receive product updates, special offers, ergo tips, and inspiration form our team.