Smart Products
Best 3 Adjustable Wood Standing Desk for a Productive Work Life
1,305 Views
Consider wooden standing desks for a productive life as you plan to redo your desk or your entire office. 
Why wood only?
Wood has been the traditional material for manufacturing desks for centuries.  With the advent of technology, industries have provided different options ranging from plastic, steel, other metals, and more. However, wood remains a favorite for most buyers. Why is that?
What are the top benefits of using wood?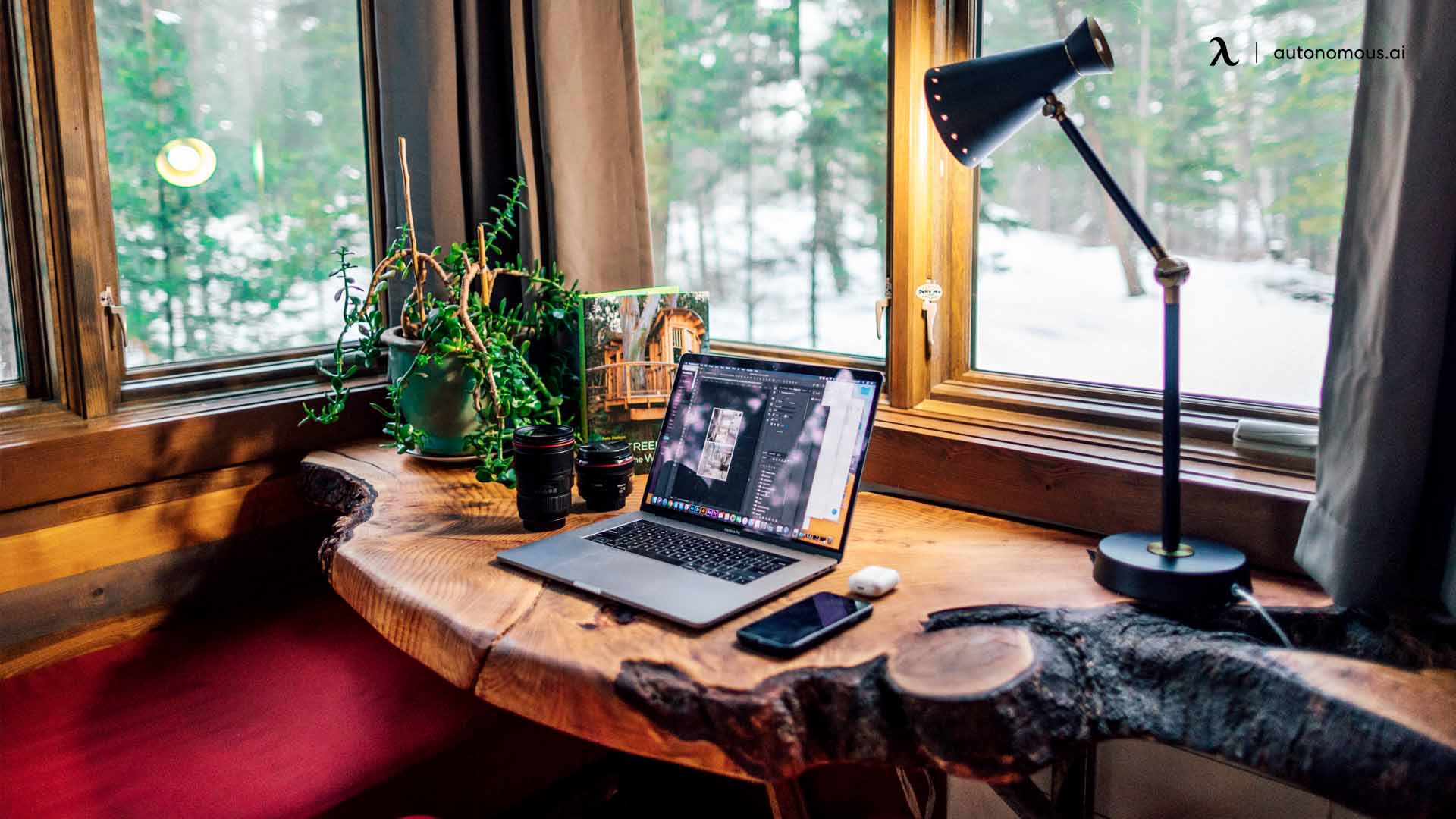 The diverse range of variety and its versatility make wood a top choice material for industry. Folks love having natural elements inside the house.
Wood is elegant looking with different shades of brown and black that are available naturally. Don't miss the elegant looks, strength, durability, ease of cleaning, and maintenance of wood that make it the most wanted material for desks. 
Wood and productivity?
Designers are adding wood as a sustainable resource at workplaces. Research reveals that employee well-being is enhanced when wooden elements are brought into workspaces, especially in furniture. Well, benefits include enhanced satisfaction levels, significant work improvement, and increased productivity.
When surrounded by natural wooden elements, employees showed enhanced productivity, better moods, and higher concentration. The overall optimism and confidence of an employee were increased.  Additionally, employees had lowered stress levels and found their workplace relaxing and calming, and energizing to work in.
Many folks usually ask the difference between mdf wood vs solid wood standing desk.
With so many benefits offered by wood, let us see the wooden standing desks. 
Wooden Office Standing Desks
You are aware of the benefits of a wooden standing desk. A wooden office standing desk is your best bet for a productive work-life with research only showing pros and barely any cons. 
A wooden office standing desk provides you an opportunity to exercise as you alternate from sitting to standing or vice versa. As your body moves, different muscles are used; the previous ones get a rest. This movement avoids muscles from stiffening. That's one reason it is said if you are sitting down for too long, get up and move every twenty to thirty minutes.  Building this into your work routine improves the efficiency as you fetch a document, get a glass of water, or more for yourself. As you lower or raise desk height to suit your convenience, research shows benefits ranging from improved metabolism, reduced aches and pains, and more. Here are our ideas on a wood desk setup.
So which are the top three wooden standing office desks?
Have you ever considered a reclaimed wood standing desk? If not, don't miss our blog on a reclaimed wood adjustable desk. 
Best Three Adjustable Wood Standing Desk for a Productive Work Life
Our research led us to the following as the top three adjustable standing desks that positively impact your productivity. 
1. SmartDesk Core
An electric wood standing desk that helps you connect with nature is the SmartDesk Core. As you feel the desk's top, you are touching nature. Designed to offer you calmness and comfort, this adjustable wood standing desk is powered by dual electric motors. These motors move the adjustable wooden standing desk from a lowered height of 29.4 inches to a raised height of 48 inches. You can easily pre-program four different height settings of your choice. No need to set the desk settings again and again.
Moving at 2.3 inches per second, the wooden standing desk is ready for your use in about a minute. The SmartDesk Core offers you a range of six different colors for matching with your office decors.
This adjustable wood standing desk is available in two sizes with the regular size tabletop (53" W x 29" D x 1" H) or an XL size (70.5" Wx 30" D x 1"H). The sturdy solid steel frames can take a payload of 265 pounds. With a SmartDesk Core, you are assured of a smooth movement.
2. SmartDesk Pro
Another wonderful wooden stand up desk with a natural finish, the SmartDesk Pro, is your answer to most work situations at the office.  Hold team meetings or huddle around for a quick briefing; have a catch-up conversation, or as you celebrate a colleague's birthday, this wooden desk can take it all. The sturdy solid steel frames are ready to take a payload of three hundred pounds and ten pounds.
This wooden electric desk moves at a fast pace covering 2.3 inches per second. Get ready for a quick shift from sitting to standing as you flick a button for a change in height from a low of 26.2 inches to a high of 52 inches. Pre-program the settings of your choice for four different heights for quick movements. No need to think and check the desk height every time. The upgraded dual electric motors have a low hum at 40 dB.
The SmartDesk Pro offers you the best choice of six different colors. With a seven-year warranty on offer, you have one of the best in its class adjustable wood standing desk.
Don't miss our review of an adjustable bamboo desk.
3. Attollo Desk - Height Adjustable Desk by Office Kick Inc
Designed to elevate your work life, the Attollo Desk operates with an electric motor. This allows you to stop at any height to a maximum of 19.5 inches. There are no pre-set notches to hold the desk height at. Remember that this adjustable wood standing desk is a converter for a regular traditional desk.  You can lift payloads up to forty pounds with the flick of a button. 
Specially designed, you get a choice of materials to choose from – options in wood and metals attract your attention. This desk has a sliding keyboard that lets you put away the keyboard, giving you a larger workspace area.
Summary
Wooden standing desks are highly durable desks for your office/home office. The innumerable benefits of wood are subtle and long-lasting. Go for it.
Subcribe newsletter and get $100 OFF.
Receive product updates, special offers, ergo tips, and inspiration form our team.
WRITTEN BYAutonomous
We build office products to help you work smarter.