Keeping your work desk tidy can be one of the most challenging things, especially if you don't have the right tools to help you properly organize your supplies. An office desk organizer can help create a workstation that is free of clutter while keeping the tools you need within your reach. 
Most office desk organizers are made from plastic, which contains harmful chemicals, and once discarded, most plastic ends up in the ocean and in landfill sites where they cause harm to the animals that live there. 
By choosing a more sustainable, eco-friendly material, such as bamboo, for your office desk organizer, you can help save the environment while maintaining an organized workstation. 
If you already have a bamboo standing desk, what better way to keep it organized than with bamboo desk accessories? 
Here are our top 15 bamboo desk organizer choices for eco-lovers. 
Why Bamboo?
Bamboo is becoming an increasingly popular material for furniture and other accessories, and for good reasons. Unlike trees that take an average of 10 to 20 years to reach full maturity, bamboo can be harvested in just one to five years, making it a far more sustainable material. 
Additionally, it doesn't require replanting after the bamboo has been harvested, as new shoots grow from the original plant. Bamboo is also tenacious, growing with ease in a range of climates and environments, and doesn't require the use of special fertilizers, so you can grow it just about anywhere. 
This material is naturally antibacterial, which means that it doesn't need pesticides and other harmful chemicals to help it grow successfully. This also means that you, and the workers who harvest the bamboo, are not exposed to potentially harmful chemicals. 
The biggest reason why eco-lovers prefer bamboo over other materials is that it can absorb up to 35 percent more greenhouse gases than most tree species, so it positively impacts the environment and prevents global warming. 
The Importance of Being Organized
If being organized doesn't seem like something you need, here are some of the reasons why you might change your mind:
Professionalism
When your workspace is organized, it lets others know that you are serious about your job. This is especially important if you work with clients and could make all the difference when potential clients are considering hiring you.
Stress-relieving Benefits
Stress is unavoidable when you are surrounded by chaos. It makes things hard to find and promotes distraction, lowering concentration and productivity levels. When critical documents are misplaced because of the gigantic bombsite on your work desk, stress and anxiety ensue.
Improve Your Creativity
Ideas can form easily on a blank canvas, but when a work area is messy, there is no room for new ideas, as your mind is already filled with the anxiety of having a poorly organized workspace.
Saves You Time
An obvious benefit is the time having an organized workspace saves you. When you know where something is, you can find it immediately. However, amid chaos, you may spend a good hour searching through your paperwork for one specific document or a pen you need to sign a document. 
Get Organized with a Bamboo Desktop Organizer
Here are some of the best bamboo desk organizers to pair with your favorite bamboo desks. 
1. Autonomous Magnetic Desk Organizer
Contemporary design meets functionality in this modern eco-friendly bamboo magnetic desk organizer. Autonomous, the creator and distributor of some of the best bamboo standing desks on the market, has also created stylish, smart accessories like the magnetic desk organizer to ensure that everything is complementary. 
The rectangular, magnetic bamboo base ensures that you have complete control over how the organizer is set up. It is made with non-slip silicon feet that keep it in place, even on the slipperiest surfaces. It comes with six different trays to help you store everything from pens and office supplies to your smartphone. 
Additionally, the best part is that it comes with a lifetime warranty, so you would never need to purchase another organizer, and it would suit anything from a chic modern setup to a wood desk setup. 
2. Maydear Rotating Bamboo Organizer
This is one of the bamboo desk accessories you should own. This organizer features a non-slip base with a rotating tray that has nine compartments. While it is great for organizing pens and pencils, it may not be suitable for storing other smaller items such as paper clips. 
It is also quite bulky, which may not appeal to everyone, but it does have a rustic look, and all of its components are made from bamboo. 
Nevertheless, if your job involves using several highlighters, pens, and other similar stationery, you would love this durable bamboo organizer. 
3. Angelka 2-Tier Bamboo Monitor Desk Organizer by Latitude Run
If you prefer a desk organizer that lets you organize your office supplies, organize your documents conveniently, so that they are directly beneath your laptop or desktop monitor. This desk organizer is your ultimate solution. 
The spacious two-tier shelving is ideal for storing documents, and you can even slip your keyboard on the bottom shelf for storage when it is not in use. Its only drawback is that the penholder compartments are pretty shallow, and pens could get in the way of the screen, causing distractions. 
4. Inbox Zero Bamboo Desk Organizer
This is one of the bulky wooden-style bamboo desk accessories, which is another great option for keeping your desk neat and organized. It features a small drawer for the safe storage of items such as drawing pins and paper clips to keep them in one place and out of the way. 
It also has several compartments to store an assortment of other small office supplies such as pens and USB drives. However, it may be a bit too bulky for someone looking for something minimalistic, and it doesn't allow you to store much other than basic stationery. 
5. Ebern Designs Adalin 4 Tier Desk Organizer
The Adalin Desk Organizer is made from bamboo and designed to house several small items. It has two shelves and two drawer compartments. Use the shelves to store planners or notebooks to grab them on the way to a meeting, and place other necessities in the drawers where they are easy to find and out of the way. 
Although there is a lot to love about this bamboo desktop organizer, it doesn't allow for the storage of documents or pens for easy access when you're in a hurry. 
6. Inbox Zero Welland Bamboo Desktop Bookshelf
If you are a lover of books, then this bamboo desk organizer set is a must-have. The organizer is designed to be bookends, keeping your books in place on your desk. It has two small drawers for the easy storage of small office items. 
It even has a convenient shelf above its two drawers, perfect for storing an office plant. This eco-friendly organizer is expandable and would make an excellent addition to a home office, but keep in mind that it is bulky and tends to take a lot of space on the desk. 
7. Red Barrel Studio Doralynn Office Desk Organizer
Another practical, yet eco-friendly option is the Doralynn Office Desk Organizer from the Red Barrel Studio. This desk organizer lets you store A4 documents upright and even has a tissue box holder, so that you won't need an extra spot on your desk for your box of tissues. 
It is the ultimate storage solution with two compartments for storing pens and the like and has extendable bookends. Unfortunately, it is bulky and heavy, with an overall product weight of 3.35 pounds. 
8. Gus Bamboo Desk Organizer by Dotted Line
This simple, yet effective desk organizer is an excellent option for those hoping to save some space on their desk while still keeping it organized. The compartments have a more vertical design, so everything is held upright, in your line of sight, and at your fingertips. 
It allows you to store a fair amount of A4 and A5 paperwork or notepads, with separate compartments for organizing other essential office supplies. Unlike other organizers on this list, this bamboo organizer has a more compact design, so it isn't made from chunky slabs of bamboo. 
9. Gracie Oaks Storage Box
If you are looking for something more contemporary, the Storage Box Organizer from Gracie Oaks may be what you need. It features a handy compartment for the storage of a smartphone and has individual holes for storing pens. 
The bamboo desk organizer has a cube design, with a storage compartment at the back for storing documents, notebooks, planners, and other larger items. It also has a white finish and is relatively lightweight. 
10. Inbox Zero Brison Bamboo Tiered Pen Holder
Should your job be more art-related, you may need this tiered pen holder from Inbox Zero. It is easy for artists to have their tools sprawled out across their work desk as they sketch frantically when inspiration strikes. 
However, this bamboo desk organizer could be counterproductive, and this handy organizer can help you organize and find the tools you need easily. It has a vertical rectangular shape with slanted compartments to always put your favorite supplies within reach. The bamboo desk organizer set also has a compact, space-saving design and is made 100 percent from bamboo. 
11. Inbox Zero Computer Monitor Riser Stand
Another innovative entry from Inbox Zero is the computer monitor stand that tucks your essentials away in a neat computer monitor stand. 
It also has a convenient lower compartment to easily slip your keyboard into when it is not in use, so every morning when you get to your desk, it indeed looks like a blank canvas for you to use for your next big idea. 
While it does have shelf space for storing documents and a little drawer for smaller supplies, this bamboo desk organizer doesn't have as much storage space as other organizers on this list. 
12. DIY Bamboo Wooden Keyboard Desk Organizer by BoxyCase
Suppose a tech device desk organizer is what you're after. In that case, BoxyCase has a modern solution for storing all additional tech devices, including a space for a smartphone, tablet, and even doubles as a laptop stand. It has the appearance of a serving tray, and so adds a homey touch to the office space. 
It is also a great organizer for storing keys that you may need to grab on the go but offers little storage capacity for other office equipment and supplies. 
13. Meraki Cole Bamboo File Tray Desk Organizer
Should your line of work require the storage of essential documents within arm's reach, you need an eco-friendly file tray desk organizer. This one from Meraki Cole has three trays for organizing and storing documents on your desk. 
It also has a sleek, compact design, but is on the pricey side, so keep that in mind if you intend to purchase this bamboo desk organizer set for your desk. 
14. Bookaholic Bamboo desk Organizer
This handy bamboo desktop organizer keeps the things you need to be organized and within sight, so you can easily see everything you have stored in it before even reaching for it. With three large compartments, you can easily keep notebooks and sticky notes to have them ready for your next meeting or on hand when inspiration strikes. 
It has a solid, bulky design that is functional and eco-friendly. This organizer would be perfect for a teacher's desk or a home office. 
15. Clements Bamboo Organizer by Inbox Zero
Should you be looking for something a little smaller, you may like Inbox Zero's Clements bamboo desktop organizer. It has been designed with smooth edges and several upright compartments that are compact to ensure that the organizer doesn't take up too much space at your workstation. 
However, it may be unsuitable for most as it doesn't have as much storage space as other organizers on this list. 
Final Thoughts
It would help the environment if you didn't have to resort to plastic when searching for the perfect desk organizer. Bamboo is a sustainable, long-lasting option that has become a trendy material for furniture and accessories. 
We recommend the Autonomous Magnetic Desk Organizer to pair with a modern office standing desk, as it is the most contemporary bamboo desk organizer on this list.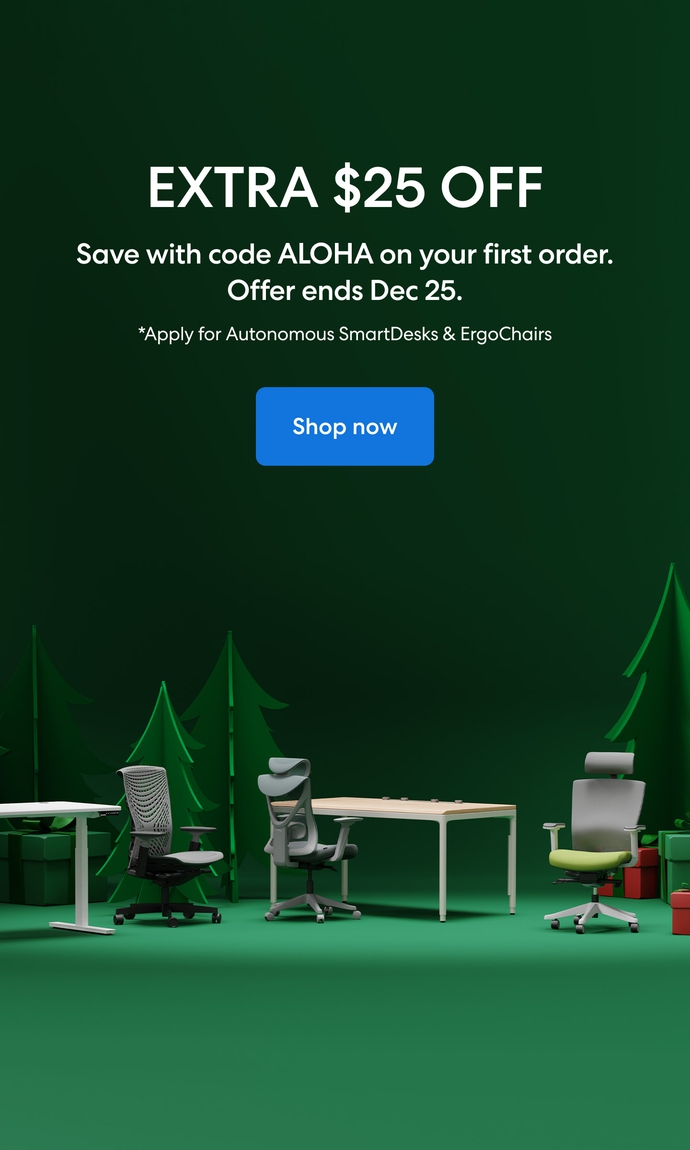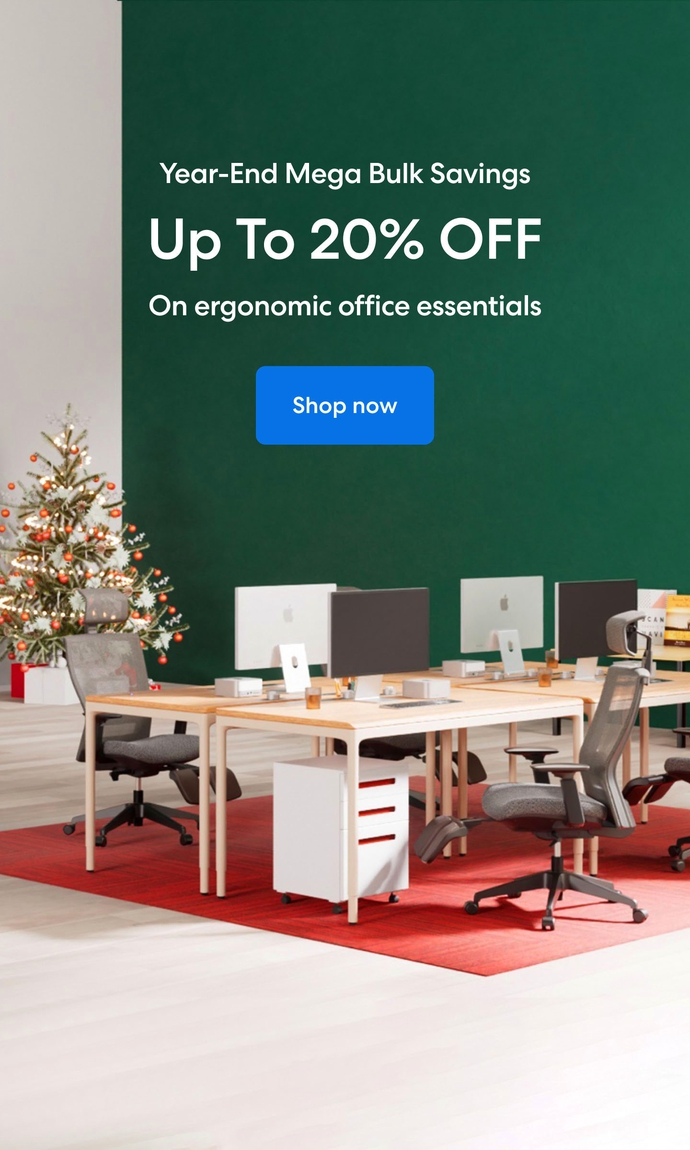 Subcribe newsletter and get $100 OFF.
Receive product updates, special offers, ergo tips, and inspiration form our team.