Smart Products
Best Black Friday Computer Chair Deals from Autonomous

Autonomous
|
Oct 23, 2021
17,410 Views
Everyone wants to save money, but home office equipment must be high-quality. Usually, when you get a computer chair on sale, it's because the product has been discontinued. It makes you wonder why, but now you don't have to. Autonomous offers various Black Friday ergonomic chair options to suit your needs. 
What Is an Ergonomic Chair? 
An ergonomic chair is adaptable to meet your particular requirements. This indicates that you can be more productive because the support you get is customizable to your body. Finding an ergonomic office chair on sale is beneficial, but it should have these requirements: 
Adjustable seat height – The seat should adjust so that the knees are just a bit lower than the hips while the feet are firmly on (but not pressed into) the floor.
Adjustable seat pan depth – With this feature, you can change the Black Friday computer chair's depth to have between 1 and 4 inches from the front seat edge to the back of the knee, promoting blood flow.
Swivel base – This allows you to turn the entire chair while you're seated to prevent overextending the neck.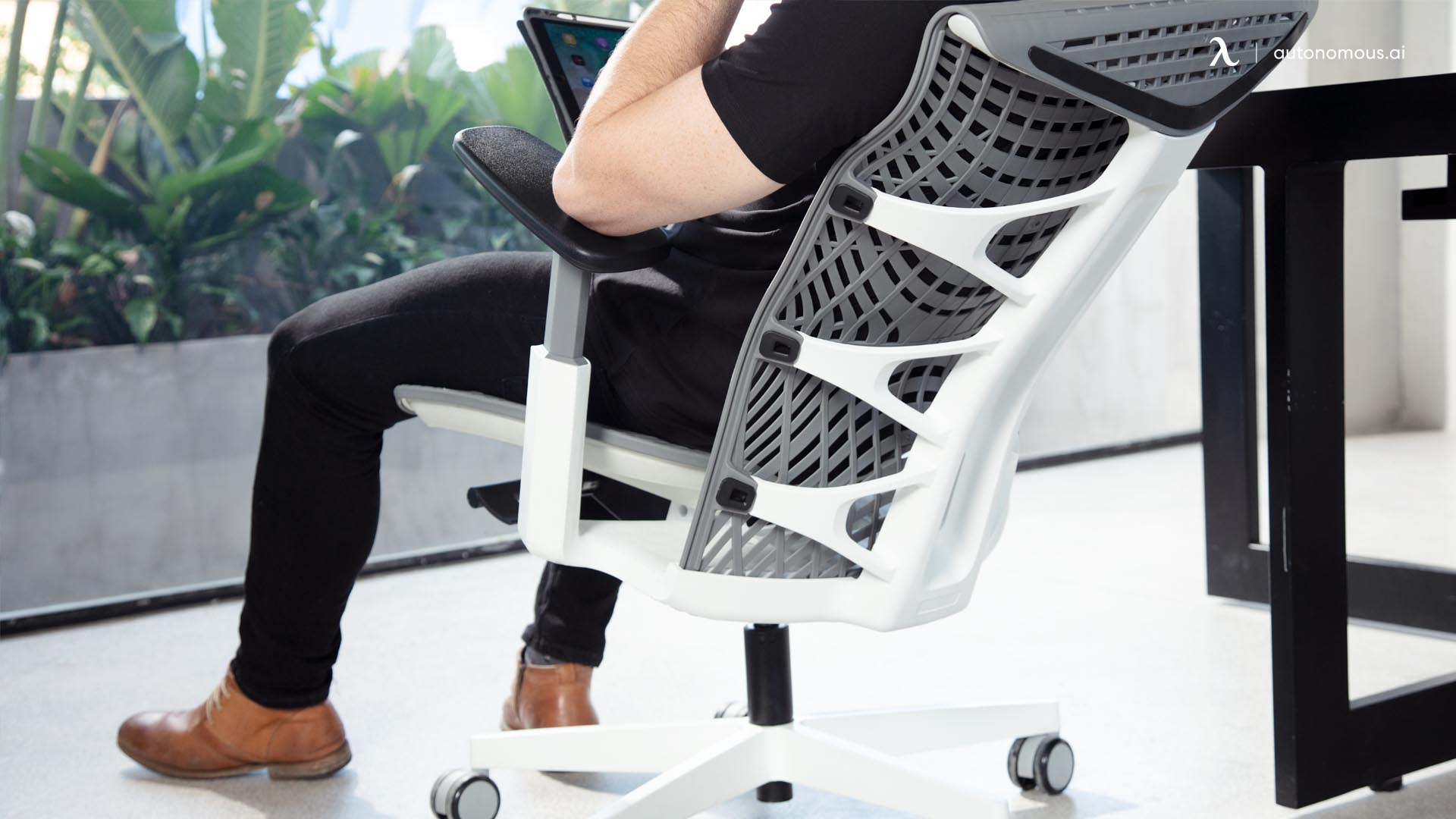 Adjustable back angle – Lean back in the chair and keep perfect spinal alignment.
Adjustable back tilt tension – This is often a knob to turn to change the pressure you exert when pushing back on the chair to lean back.
Arm support – The chair arms (hand rests) should have an adjustable height. Look for a Black Friday ergonomic chair that also moves the armrests forward and back.
Lumbar support – An adjustable lumbar support option is essential and might change from day to day. Ensure that your Black Friday computer chair makes it easy to do by moving a lever.
Adjusting headrest – Though you don't need a headrest on your Black Friday ergonomic chair, it should be adjustable if one is present. 
Why Is an Ergonomic Chair Important for the Workplace? 
Before scouring the internet for Black Friday deals on desk chairs, you should understand why you need one: 
Finding an ergonomic office chair on sale allows you to move and change positions. You can also adjust them as needed throughout the day to be comfortable and reduce back pain.
Choosing a Black Friday computer chair allows you to sit properly and promote good posture. Often, you slouch forward or have to sit in an awkward position if the computer chair on sale isn't ergonomically designed. Ergonomic chairs help you sit up straight and stay productive.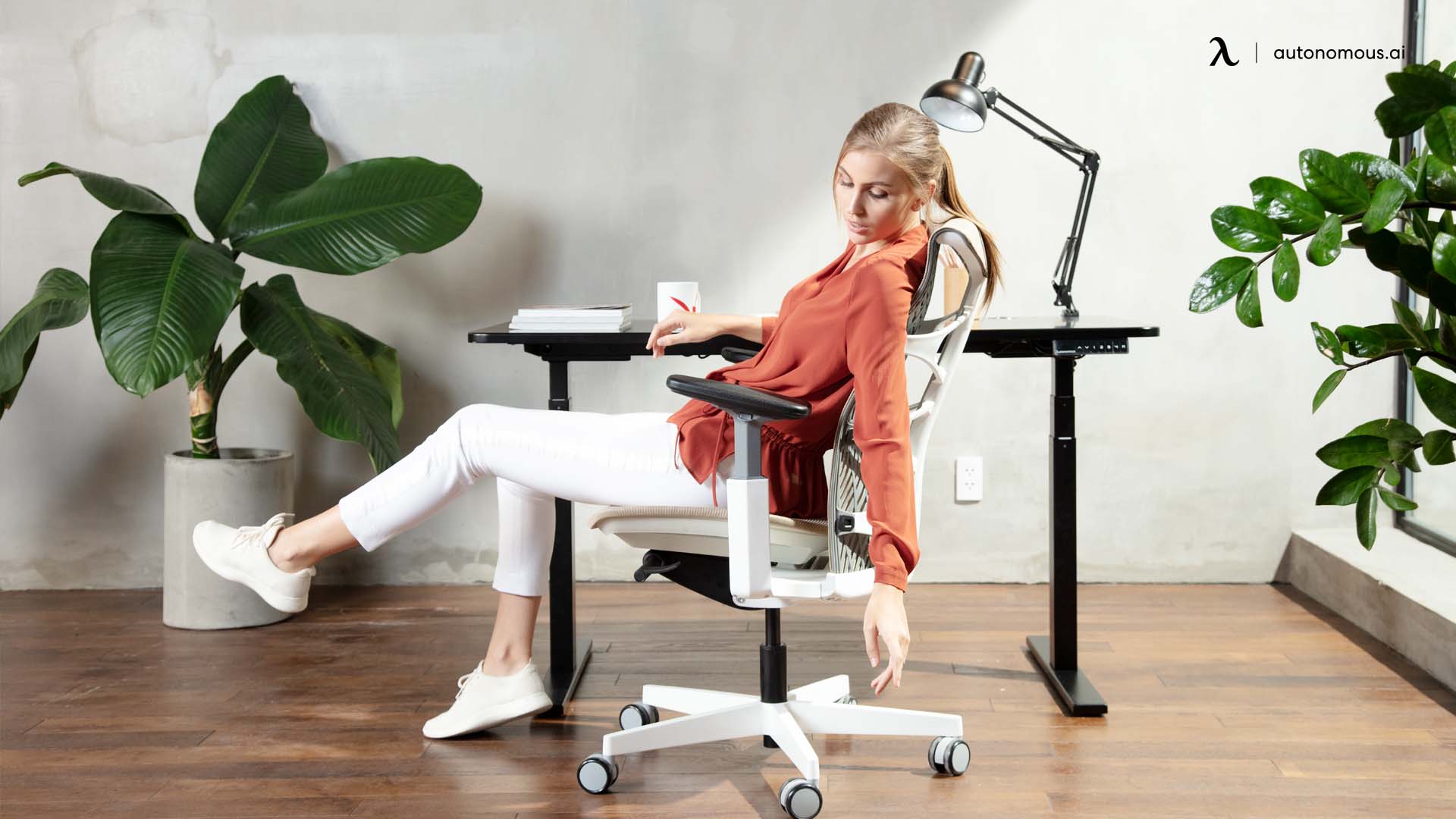 Your Black Friday computer chair should be ergonomic to promote better blood circulation. One study from 2010 shows that sitting for one hour increases your risk for poor blood flow, heart disease, depression, and more. This is reduced when you're sitting correctly, though you should still stand every 30 minutes or so. 
Advantage & Disadvantage of Black Friday Computer Chair
Benefits of Getting a Black Friday Computer Chair 
When you find Black Friday ergonomic chair deals, you can enjoy many benefits:
You're stimulating the economy while saving money.
It's convenient to shop online.
It's exciting to find Black Friday office chair deals for you and others you love.
Disadvantages of Getting a Computer Chair on Black Friday Sales
Though you can save a lot of money by buying a Black Friday computer chair, there could be a few drawbacks to watch out for: 
Black Friday office chair deals can cause you to spend frivolously. Take your time so that you learn about the various options before making a decision.
Even though you get Black Friday deals on desk chairs, you don't get them instantly. They must be shipped to your home.
You shouldn't neglect your family on the holiday just to get a computer chair on sale. Shop late or early so that you still spend time with your loved ones. 
Black Friday Office Chair Deals by Autonomous 
Finding an ergonomic office chair on sale is exciting. Autonomous has many options available, and now is the time to browse so that you know which one you want when these Black Friday office chair deals start rolling out. 
1. ErgoChair Pro - Best ergonomic office chair
When you need a computer chair on sale, consider the ErgoChair Pro from Autonomous. This fully-customizable ergonomic chair can prevent back pain while providing adequate amounts of back support. 
Autonomous offers computer chair on Black Friday deals, such as this one, to give you flexibility and comfort without going over budget.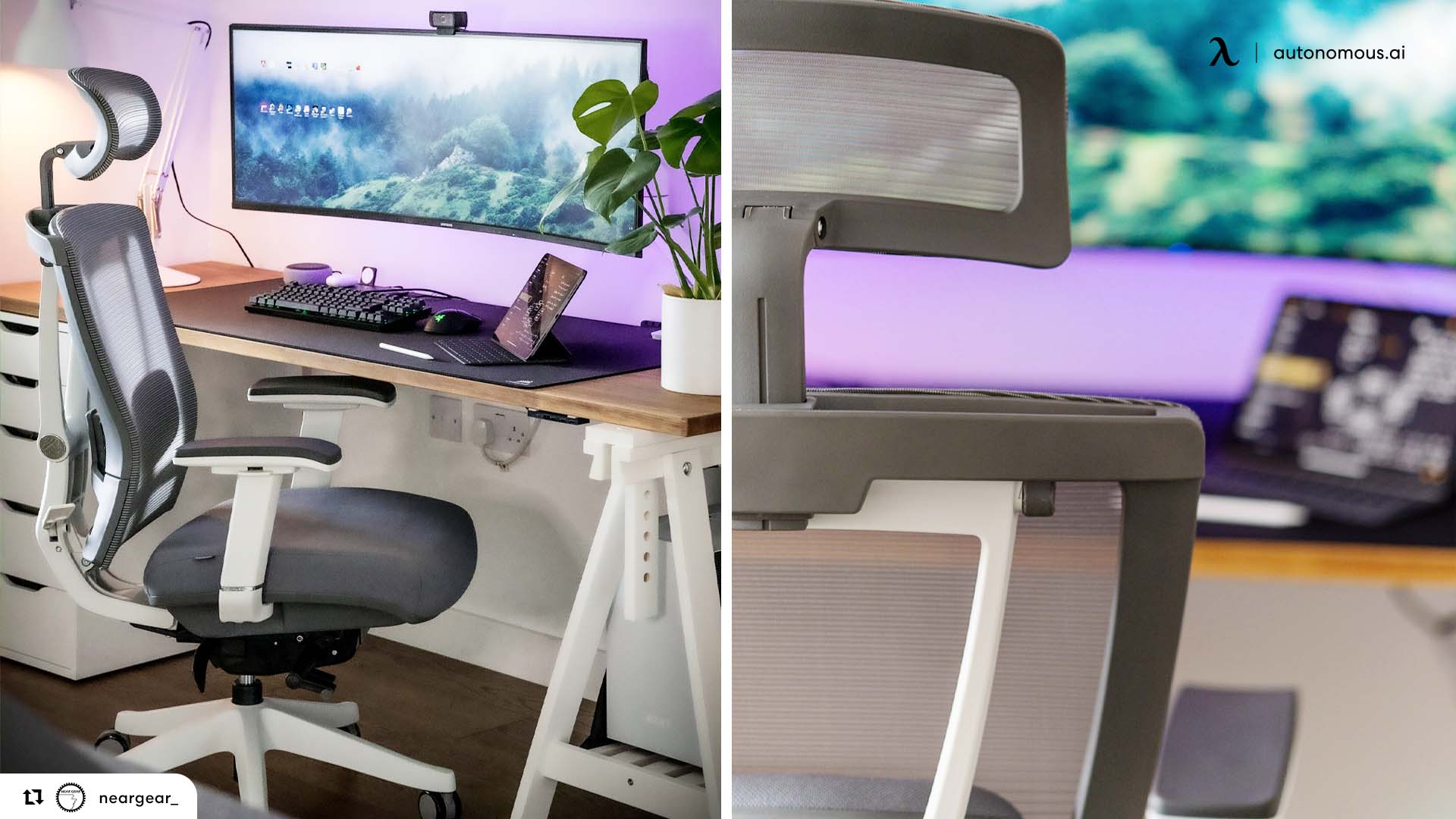 This is the finest ergonomic Black Friday office chair on sale because it has a tilt-tension mechanism, designed by the Italians. You also get 360 degrees of full-body support, regardless of your position. 
The back is made of Korean mesh to be breathable and responsive. You don't feel like you're leaning on concrete; it moves with you. Of course, this means it's the perfect balance between functionality, style, and material. 
You're going to enjoy that you can raise the chair up to 50 inches high. This works well for tall people, but if you're shorter, you can still sit correctly in it. 
It comes in various colors to match any décor. Choose from gray, green, red, all black, blue, and black/white mixture. Plus, the chair is designed for people up to 350 pounds and only weighs around 50 pounds, so it's suitable for all body types. 
2. ErgoChair Plus - Special fishbone design chair
Getting a Black Friday computer chair on sale is exciting, and nothing is better than the ErgoChair Plus. It looks much different than the ErgoChair Pro with the fishbone design and its use of TPE material. There's also an ABS plastic frame and polyester upholstery.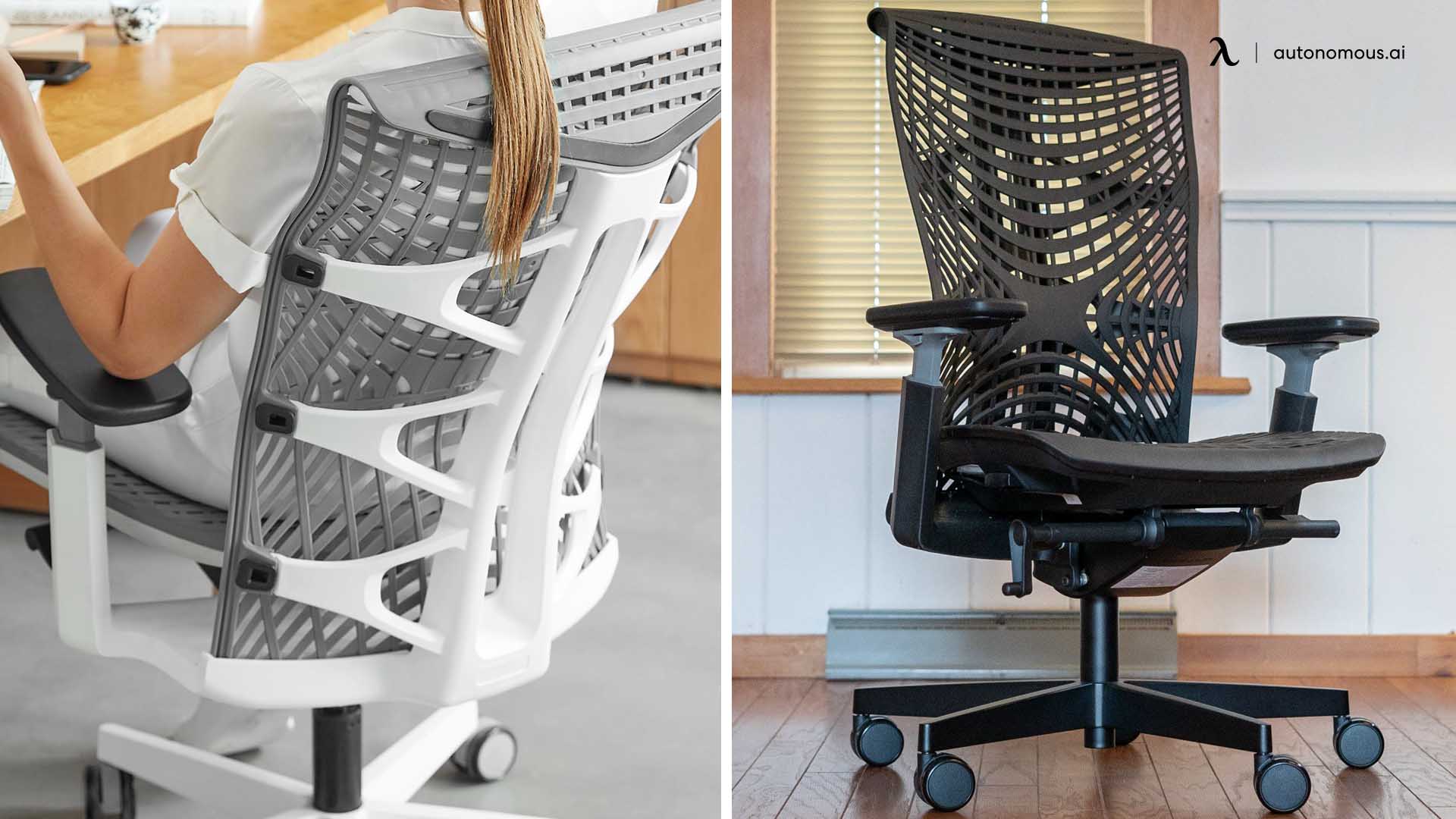 Of course, Black Friday office chair deals only come around once a year. It's important to check all the specifications before making a purchase. This one goes from 40 to 44 inches high, with the seat raising from 17 to 21 inches tall. 
You're going to be impressed with this Black Friday ergonomic chair because of the tilt range of 25 degrees and the back dimension of 20" Wx23" H. The armrest also adjusts from 7 to 11 inches high, making it a fully customizable computer chair on sale. 
Please note that it must be assembled, but this is easy when you follow the directions provided. It's a stylish chair that comes in various colors. You can choose between a frame in black or white, and the TPE materials can be gray, black, or blue. When you pair this ergonomic chair with a standing desk, you can make minute adjustments to meet every need. 
3. ErgoChair Recline 
When you're searching for Black Friday reclining chair deals, don't forget to look at the ErgoChair Recline from Autonomous. This stylish and modern chair is going to be your best friend while working at home. It's designed to support the back without being overly flashy.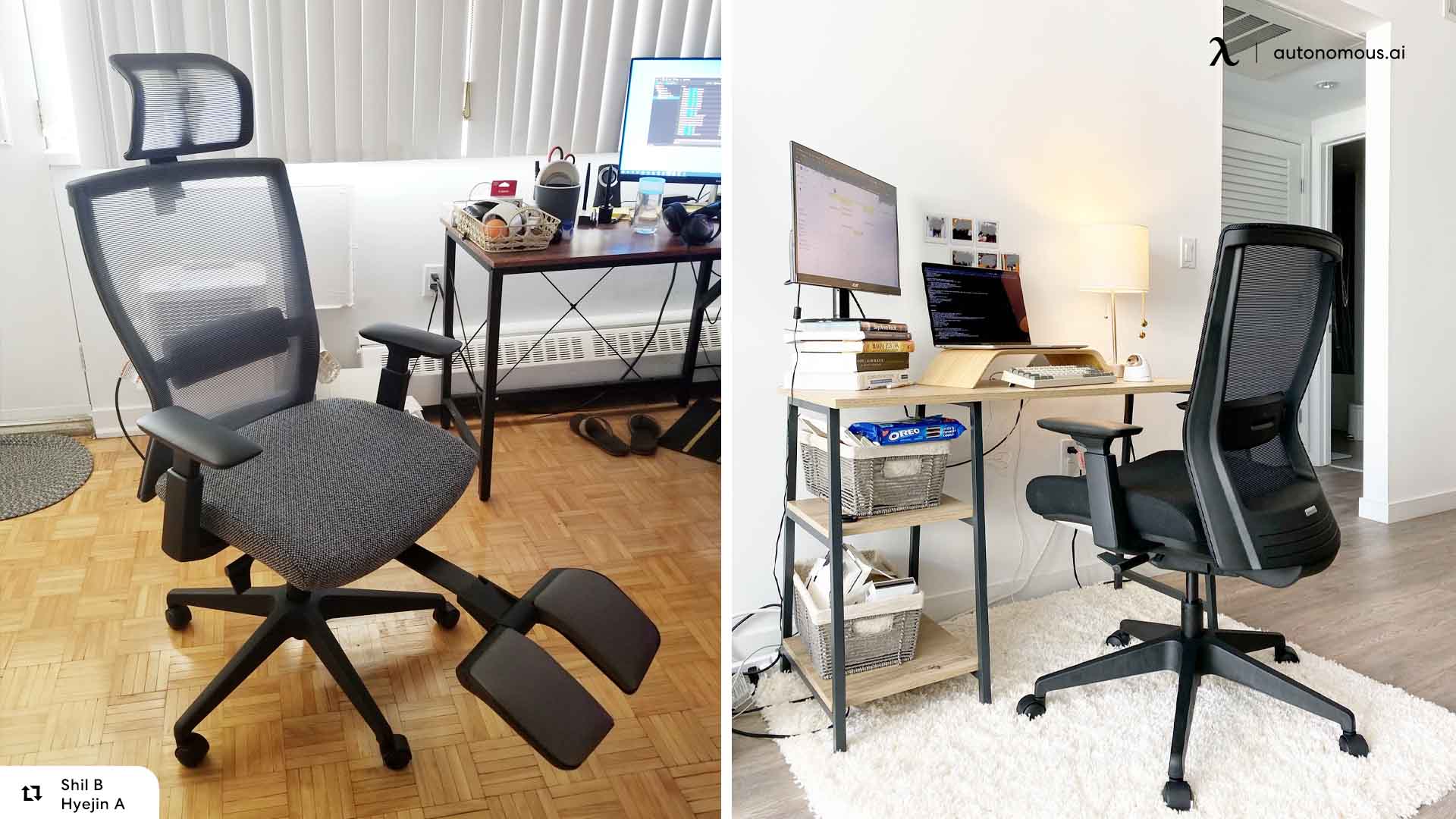 Many people are looking for an ergonomic office chair on sale, and this one is already accessible based on pricing. You're going to be impressed with how far the chair goes back, and it locks into place when you choose the right tilt. 
Do you regularly like to relax and listen to music or have to watch videos for your job? If so, you can adjust the tilt and then use the leg rest for ultimate comfort throughout your day. 
Many times, your Black Friday computer chair doesn't contain a headrest. However, this one does, and it's fully adjustable both in height and tilt. You can also adjust the seat and armrest height, making it an excellent addition to your home office. 
If that weren't enough, it features a polyester fabric and a nylon plastic frame. Still, it looks like mesh, making it a great choice to buy when you're searching Black Friday office chair deals. 
4. AvoChair 
Your next Black Friday computer chair could be the AvoChair. It's an eco-friendly office chair, but that doesn't take away from the functionality and sleekness. Plus, you can find this ergonomic office chair on sale during the holidays. 
Many people prefer the minimalistic design with flowing lines. It's inspired by nature and is interesting and unique. When part of the Black Friday deals on desk chairs, it's also a great deal. 
The ergonomic design makes it easy to sit in for long periods. However, it also features an elastomeric mesh backing so that you're comfortable and don't get overheated. If that weren't enough, it offers plenty of support throughout the day. 
Your Black Friday computer chair has an aluminum alloy base, making it sturdy, even when you're reclining. There are also ellipsoid arm pads for added comfort. Of course, it also comes with adjustable armrests, back tilt tension, seat height, and you can change the position of the back to be at an angle.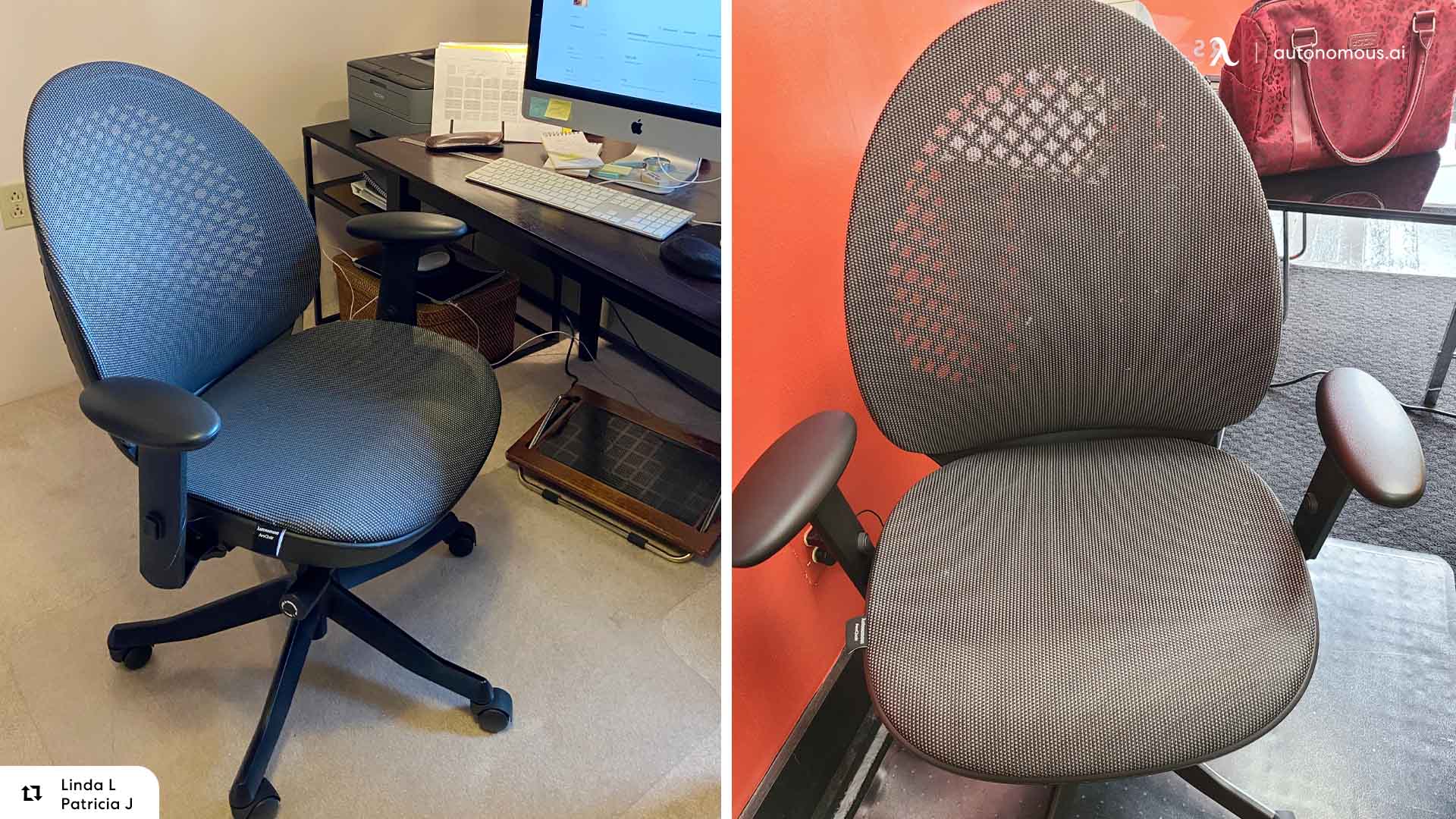 This chair comes in many colors, including evergreen, all black, baby blue, and suntan. Since it's got a smaller footprint, it's most suitable for short or average people and can hold up to 250 pounds. You do need to assemble it, but the instructions are clear, and it shouldn't take long. 
5. ErgoStool
There are countless computer chairs on Black Friday sales, but what about something unique? The ErgoStool allows you to practice active sitting safely. It comes in many fun colors, such as gray, yellow, blue, and black. Of course, you may want to choose another computer chair on sale, as well, so that you can switch between them.
When you're searching for a Black Friday computer chair, you want a cushioned seat with a weighted base. This is going to prevent the stool from tipping over throughout the day, whether you're on it or not. 
It can also move 30 degrees in any direction and can rise from 25 to 35 inches tall. You can easily use it to give your body a slight workout without having to stop working. 
Since it is made of polyester fabric and has a nylon plastic frame, it's quite durable. By itself, it weighs 22 pounds, but it holds up to 264 pounds. While smaller than a traditional ergonomic chair, it still requires assembly. The manufacturer offers detailed instructions to help you with this.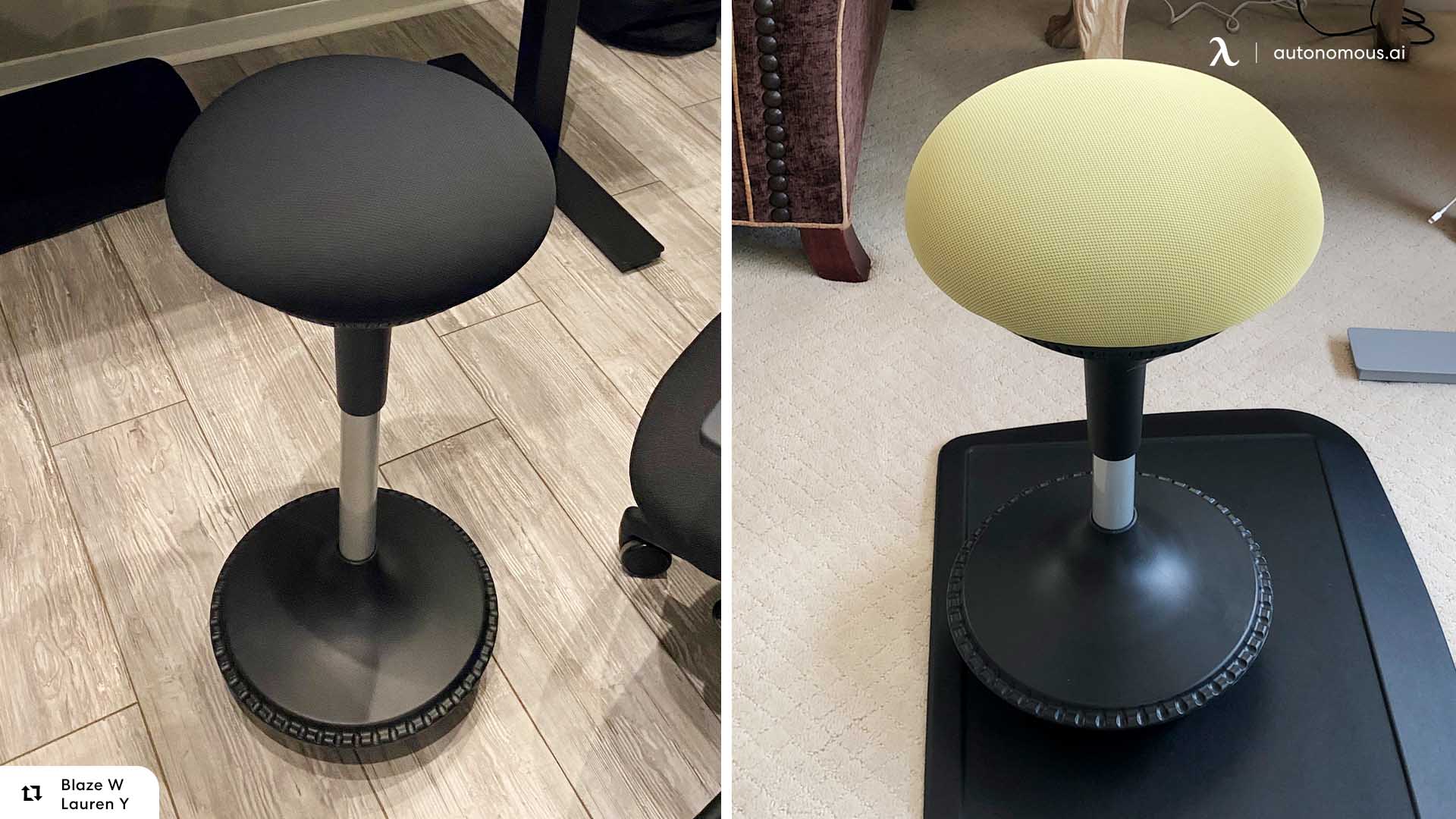 Conclusion
It's important to select the right chair this Black Friday for your office, especially if you're working from home now. While it's an expensive piece of equipment, there are ways to save money. 
Finding Black Friday deals on desk chairs is essential, but you must take your time and decide which one is right for you. Autonomous has many products available, and you've learned about each one. 
Your Black Friday computer chair is going to help you sit upright, be productive, and stay comfortable while working from home.
Check out more best Black Friday office chair deals from Autonomous to get the affordable price for your new home office furniture.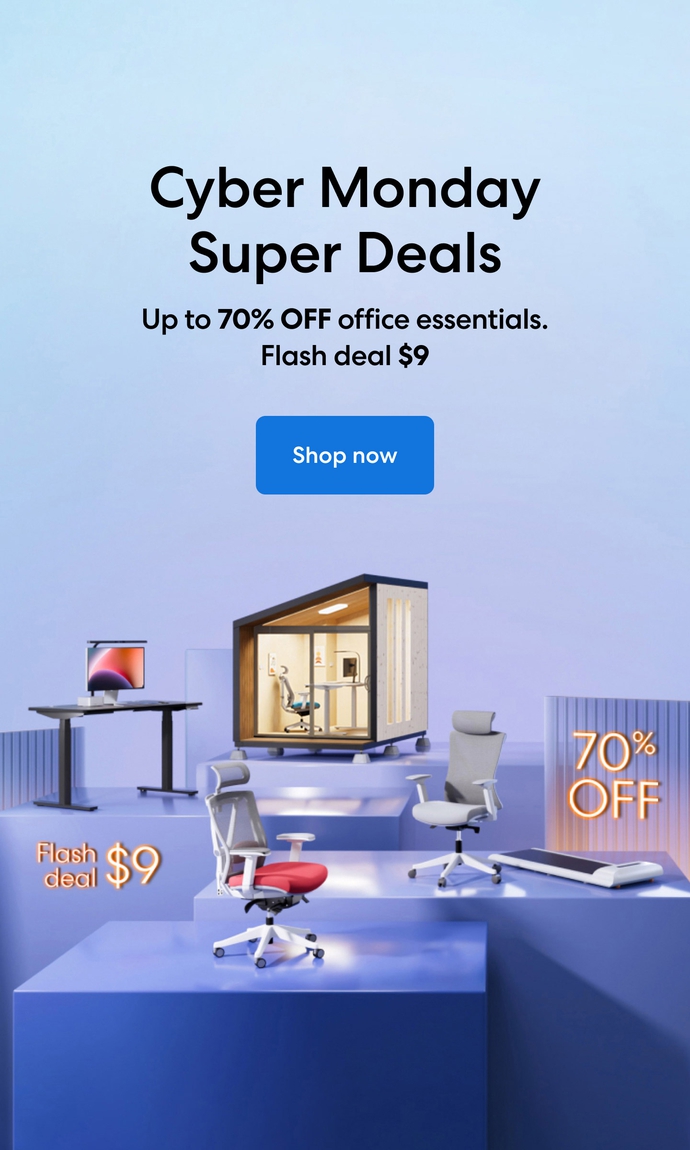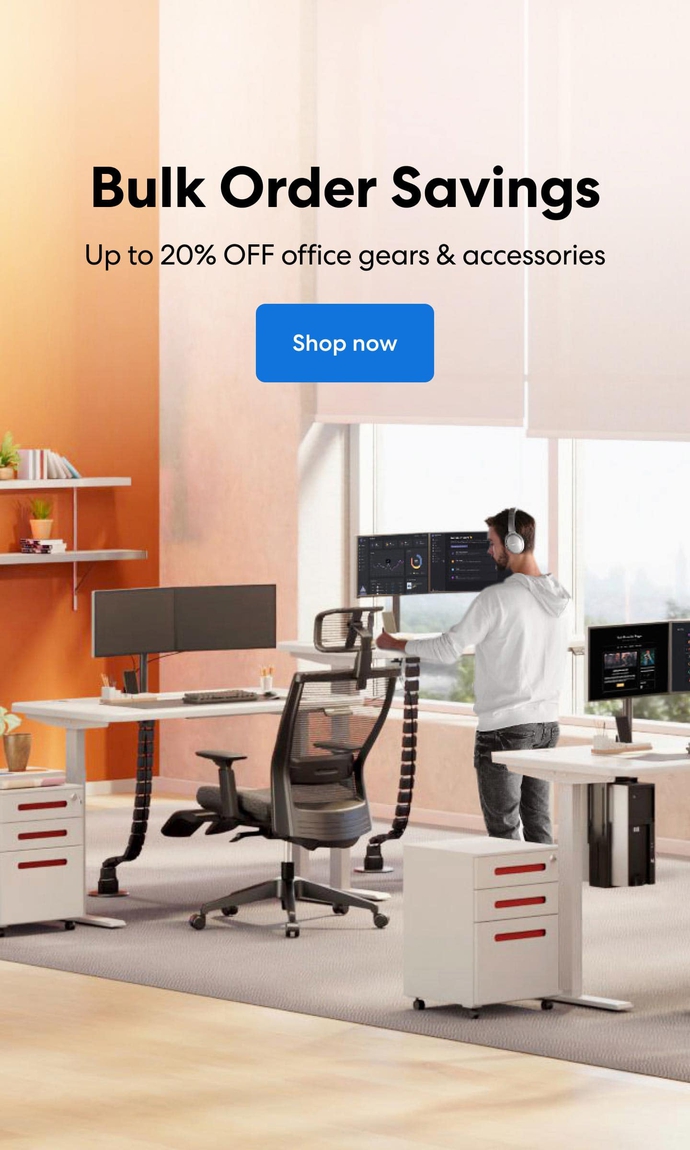 Subcribe newsletter and get $100 OFF.
Receive product updates, special offers, ergo tips, and inspiration form our team.