Latest Updates
Best Deals on Black Friday Recliner Chair for Home & Office

Autonomous
|
Nov 9, 2023
8,077 Views
With November fast approaching, you should look for great deals on comfortable furniture. Consider a Black Friday recliner chair. There are numerous benefits that promote a healthy living environment for you. Whether you are an office worker or you work remotely from home, you need ergonomic support. With Autonomous Black Friday office recliner chair sales, you can cut down the costs and enjoy the comfort of a new chair.
Black Friday Recliner Chair Deals for Office
There should be plenty of Black Friday office recliner chair sales available. Consider not only the price of a Black Friday recliner chair but also what they bring to the table. A good recliner chair should maintain the proper body posture for you, such as armrests and lumbar support. Leg rest also provides an important function for your blood circulation, since you can freely move your legs around. You should also compare prices between recliner chairs to find the right deal for you.
Below is a list of Black Friday recliner chair deals. The list is in no particular order. Each item has a short description and consists of pros and cons for each Black Friday office reclining chair. Here are recliner chairs to consider:
1. ErgoChair Pro
The ErgoChair Pro promoted in Black Friday recliner chair deals from Autonomous fits all the requirements for ergonomic support. Autonomous sells all kinds of ergonomic chairs, but the ErgoChair Pro stands out. It redefines how you sit with body posture realignment, which allows your back, arms, and legs to stay in place while you work comfortably.
Unlock the full potential of your workspace with the ErgoChair Pro, now available at an irresistible price during our exclusive Black Friday recliner chair sale.
With a weight capacity of up to 300 lbs, it's a chair that fully supports you. The woven mesh back ensures optimum airflow, and, true to our commitment to sustainability, it's crafted from 100% earth-friendly materials.
Elevate your comfort and productivity with the ErgoChair Pro at a special Black Friday price – because your workspace deserves the best.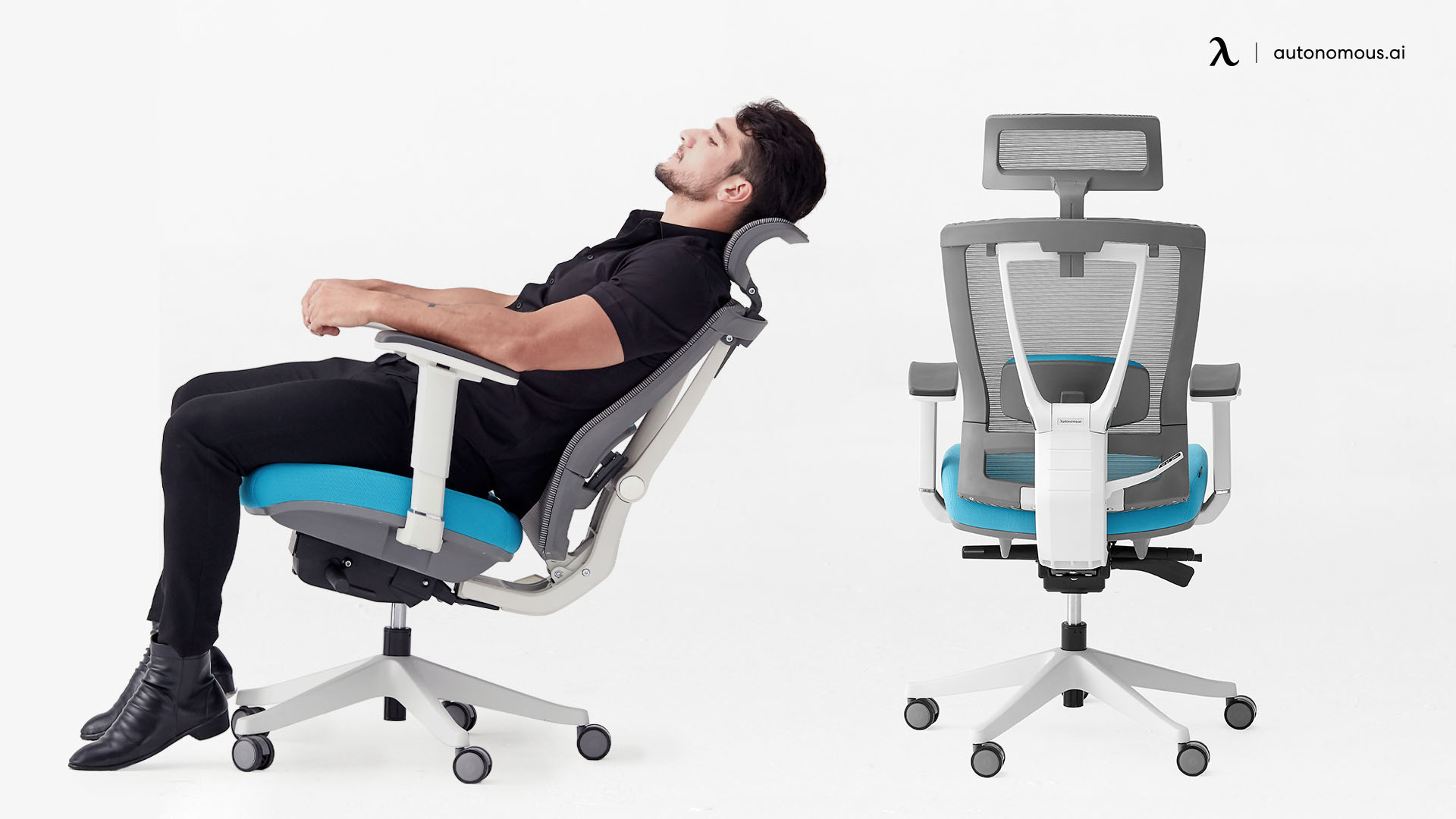 2. ErgoChair Core
The Autonomous ErgoChair Core is a top-notch ergonomic office chair that stands out for its exceptional comfort and health-conscious design. Offering a level of coziness that might even surpass your couch, this chair provides personalized back support that's bound to make every workday a pleasure. With adjustable features for height, seat pan, armrests, lumbar support, and back recline, it caters to your unique preferences, ensuring a perfect fit.
The contoured foam seat adds to the overall comfort, while the breathable mesh back ensures adequate ventilation. Plus, the inclusion of a lumbar support pad enhances the chair's ergonomics, making it a healthier choice for extended periods of sitting.
With a weight capacity of up to 250 lbs, the ErgoChair Core combines style and substance to provide a fantastic seating solution for your workspace.
Step into the ultimate comfort and elevate your workspace with the ErgoChair Core with Headrest & Legrest, now featuring an exclusive Black Friday recliner chair sale that you won't want to miss.
It's not just a chair; it's comfier than your couch and way healthier than your standard computer chair. Experience the luxury of tailored back support with every sit, thanks to its adjustable ergonomic design. And now, with the added features of a footrest and headrest, your comfort reaches a new level. Don't just settle for a chair; invest in your well-being.
Take advantage of our Black Friday recliner chair sale to transform your work experience.
3. ErgoChair Plus
The ErgoChair Plus from Autonomous is another good option for ergonomic comfort. Built with thermoplastic elastomer (TPE) material, this recliner provides correct sitting posture. It has a sleek black design for contemporary use. It offers a wide range of colors, such as a black frame with grey mesh or a white frame with blue mesh. This chair is one of the best ergonomic chair this Black Friday from Autonomous.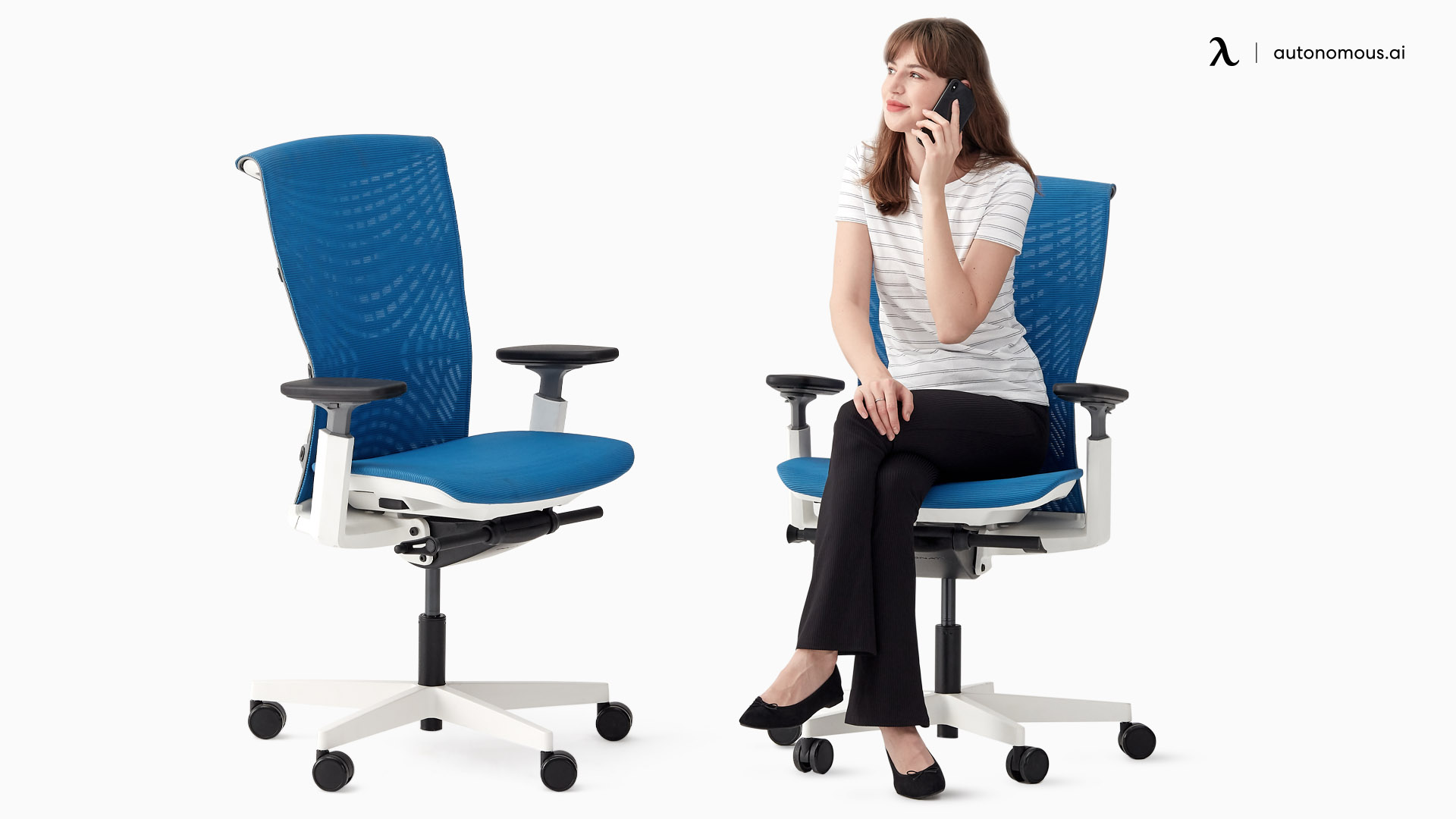 4. Autonomous ErgoChair Junior
Enhance your child's comfort and support with the ErgoChair Junior, thoughtfully designed for growing bodies and crafted to assist busy parents.
Seize the exclusive Black Friday office chair sale to introduce this exceptional chair into your child's study space. Boasting adjustable height, back, seat, armrest, and footrest, along with 7 easy ergonomic positions, the ErgoChair Junior guarantees a perfect fit for kids between 3'2 to 4'7 tall. Safety is paramount with its certification for being fire-resistant, non-toxic, and entirely safe.
During our Black Friday sale, revel in special savings on this ergonomic marvel, making it the ideal time to invest in your child's comfort and productivity. Act now to bring the ErgoChair Junior home, and enjoy the added benefit of exclusive Black Friday office chair discounts.
5. Autonomous ErgoChair Curve
Experience the pinnacle of comfort and ergonomic design with the ErgoChair Curve, now offered at an unbeatable price as part of our exclusive Black Friday office chair sale.
This fully adjustable ergonomic office chair is meticulously crafted for a personalized and gratifying experience. Customize your seating with adjustable height, seat pan, armrests, lumbar support, and back recline. The contoured foam seat ensures unmatched comfort, complemented by a breathable mesh back for optimal airflow. The lumbar support pad and 4D armrests enhance the chair's supportive and customizable features. With a robust weight capacity of up to 300 lbs, the ErgoChair Curve is not just a chair; it's a commitment to your overall well-being.
Seize the opportunity to elevate your workspace with this extraordinary Black Friday office chair deal and prioritize both comfort and savings.
Black Friday Recliner Sales for Home Office
As the season of savings approaches, it's the perfect time to transform your home office into a space that exudes comfort and productivity. Black Friday, known for its irresistible discounts and deals, offers an exceptional opportunity to upgrade your workspace without breaking the bank.
We'll guide you through a carefully curated list of Black Friday recliner sales designed specifically for home offices. From luxurious leather recliners to ergonomic wonders, we've scoured the offers to help you find the perfect addition to your home office, enhancing both your comfort and work efficiency.
Get ready to recline, relax, and revel in the best Black Friday deals for your home office.
As the Thanksgiving turkey makes its way to our tables and we prepare for the holiday season, there's another tradition that's eagerly anticipated by savvy shoppers – Black Friday. It's that time of the year when discounts and deals abound, making it the ideal opportunity to find the perfect recliner for your home. If you're on the hunt for the ultimate in comfort, you're in the right place. In this blog, we'll explore the art of hunting Black Friday recliner deals to ensure you not only find a great bargain but also the perfect spot for relaxation in your home.
Why Black Friday is the Perfect Time for Recliner Shopping
Before diving into the nitty-gritty of hunting for that dream recliner, it's essential to understand why Black Friday is the perfect time to make such a purchase. Black Friday, the day following Thanksgiving, traditionally marks the beginning of the holiday shopping season with retailers offering substantial discounts on a variety of products. This is your golden opportunity to snag a high-quality recliner that not only complements your home decor but also your body's need for rest and relaxation.
Preparing for the Hunt
To make the most of Black Friday recliner shopping, preparation is key. Here are some essential steps to take before the big day arrives:
1. Set a Budget:
Determine how much you're willing to spend on a recliner. This budget will help you narrow down your options and prevent overspending.
2. Research Recliner Types:
Explore different types of recliners, such as classic recliners, rocker recliners, and power lift recliners, to understand which one best suits your needs.
3. Measure Your Space:
Ensure the recliner you choose fits comfortably in your living room or home office. Measure the available space to avoid any unpleasant surprises.
4. Examine the Features:
Make a list of features you desire in your recliner, such as built-in massage, heating, swivel, or cup holders. Prioritizing features will help you find your ideal match.
Exploring Recliner Options
Black Friday recliner sales provide an extensive array of options. Here are some of the most popular types:
Classic Recliners: Traditional recliners are perfect for those who prefer simplicity and comfort. These recliners have a manual mechanism to extend the footrest and lean back.
Rocker Recliners: As the name suggests, these recliners allow you to rock back and forth. They're an excellent choice for soothing relaxation.
Power Lift Recliners: Ideal for individuals with mobility challenges, power lift recliners feature an electric mechanism that lifts the entire chair to help you stand up effortlessly.
Massage Recliners: For the ultimate relaxation experience, consider a massage recliner. These chairs come with built-in massaging functions that can relieve stress and muscle tension.
Heated Recliners: If you often feel cold or have sore muscles, a heated recliner might be the perfect choice. It offers warmth and comfort during colder months.
Where to Find the Best Black Friday Recliner Deals
Finding the best Black Friday recliner deals requires a bit of research. Here are some avenues to explore:
Furniture Stores: Local and chain furniture stores often have Black Friday sales. Visit in advance to test the comfort of the recliners.
Online Retailers: Many online retailers offer a wide selection of recliners and often provide detailed product descriptions and customer reviews.
Outlet Malls: If you have outlet malls nearby, they can be a treasure trove of discounted furniture.
Department Stores: Large department stores typically participate in Black Friday sales, offering various options for recliners.
Brand Websites: Consider checking the official websites of reputable recliner brands. Some manufacturers may offer exclusive deals.
Tips for Black Friday Recliner Shopping
As you embark on your Black Friday recliner hunt, keep these essential tips in mind:
1. Check for Pre-Black Friday Sales: Some retailers start their Black Friday sales early. Don't miss out on these opportunities.
2. Compare Prices: Look for the same recliner across multiple retailers to ensure you're getting the best deal.
3. Read Reviews: Before making a final decision, read customer reviews to ensure the recliner you're interested in meets your expectations.
4. Inspect for Quality: If you're shopping in-store, examine the recliner for build quality and comfort.
5. Consider Additional Costs: Factor in additional costs such as delivery charges and assembly fees when budgeting.
6. Haggle When Possible: At brick-and-mortar stores, don't hesitate to haggle for a lower price, especially if you're buying additional furniture.
The Joy of a Perfect Recliner
A comfortable and well-chosen recliner can transform your home into a haven of relaxation. With the excitement and discounts of Black Friday, you're on your way to discovering the recliner that will offer you the ultimate comfort. Start preparing now, research your options, set your budget, and get ready to indulge in the joy of a perfect recliner. Your well-deserved comfort and relaxation await this Black Friday!
Health Benefits of a Recliner Chair
Recliner chairs provide pain relief. When you work on a project, you might sit in a chair all day. You may experience back problems as a result of incorrect body posture. Good posture allows you correct spine alignment, which recliner chairs give you through lumbar support. If you reduce back pain, you also reduce stress. Recliner chairs also improve blood circulation due to their free range of movement. It results in a healthy oxygen flow within your body. With prices down, you can enjoy comfort in your own home with a Black Friday recliner chair.
Conclusion
With Covid-19, online shopping is more important than in previous years. You can stay safe within your home as you shop online for a Black Friday office reclining chair. Ergonomic chair design allows you to enjoy the health benefits of a straight posture, better blood circulation, and oxygen flow. Hopefully, this list gives you an idea of what to look for. Keep in mind comfort, stability, and sales prices as you buy a Black Friday recliner chair.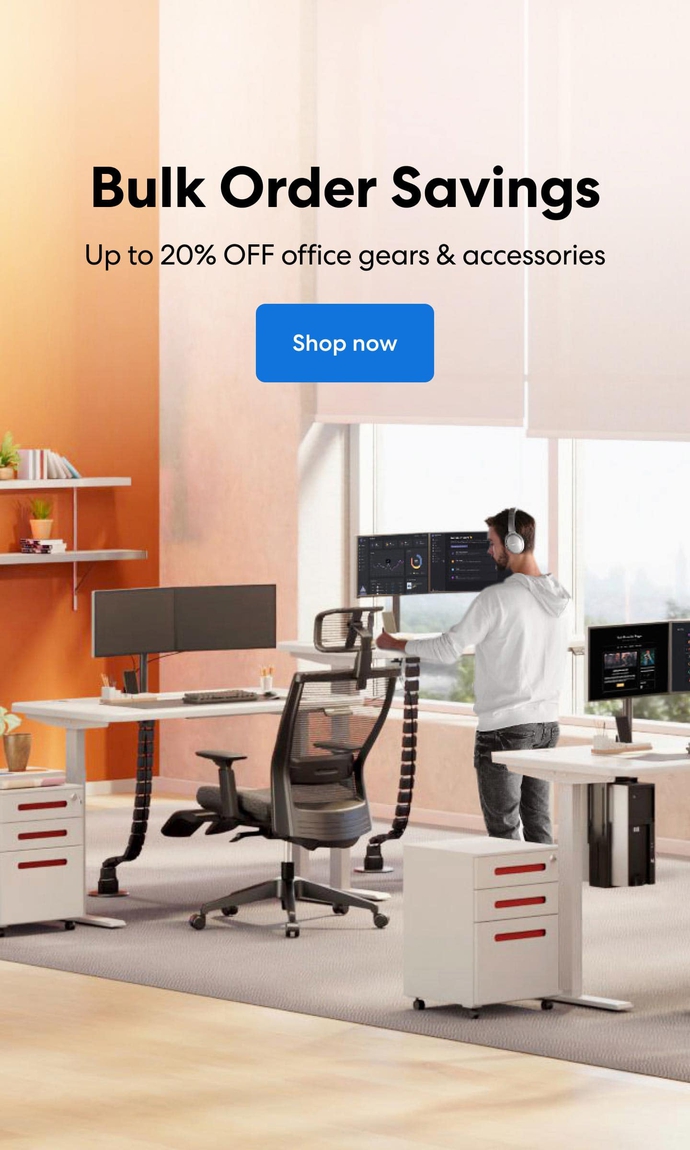 Subcribe newsletter and get $100 OFF.
Receive product updates, special offers, ergo tips, and inspiration form our team.