Latest Updates
Best 2023 Black Friday Tech Deals All in One Place? Read This!

Autonomous
|
Oct 7, 2022
991 Views
If ever there was a good day to stock up on all your office and video game accessories it has to be Black Friday. Some of the Black Friday tech deals being offered by most retailers are just too good to miss out on. 
However, the downside of doing all your shopping on Black Friday is that there are just too many things to do, and the overcrowding in most retail outlets on that day is ridiculous. If you intend on getting your hands on any Black Friday tech, you better have a plan of action. 
One way to make sure that you use your limited time wisely is to make sure that you do all your shopping in one place. That is easier said than done, though! With so many Black Friday tech sales happening at the same time, read this article to help you decide where you will be spending this Black Friday. 
30+ Great Products for You To Consider
Take a look at the following awesome deals from Autonomous: 
1.  SmartDesk Corner From Autonomous
The SmartDesk Corner from Autonomous is ideal for either your place of business or your home office. It has a wonderful range of accessories that make it the best workstation for anyone who loves tech. Black Friday corner desks are available with a great warranty and a cheap price this November.
2.  SmartDesk Junior
It's not only adults who can benefit from having a proper standing desk in their home office. Your kids also need to have a safe place to study, and the SmartDesk Junior is the ideal solution for all your child's needs. 
3.  SmartDesk Core
Your long search for a Black Friday standing desk ends with these two great options from Autonomous. It will be difficult to find a better desk for office work or working from home. They are available on Black Friday at Autonomous. 
4.  Rapidx Prismo - RGB Wireless Charger
An RGB wireless charger from Rapidx Prismo will come in very handy when you have multiple accessories that you need to charge at the same time. The efficiency and high safety ratings make this charger a must-have on your Black Friday tech list. 
5.  LumiCharge LED Lamp With Wireless Charger
Do you need to light up your workstation? Try the LED wireless charging lamp from LumiCharge. Combine two essential things on your accessory list by charging your portable devices on your desk lamp. 
6.  Pixio Gaming Screen PXC327
If you are an avid gamer, nothing but the very best resolution and color intensity will do. This is why this Pixio gaming monitor was specifically designed to handle even the most graphic-intense video games on the market. It's available at unbelievably low prices as part of Autonomous' Black Friday deals on tech. 
7.  Cloud Nine ErgoTKL Split Keyboard
It's not every day that you can find PC accessories at such affordable prices as on Black Friday. One great example is the Cloud Nine ErgoTKL Split Keyboard which would normally cost an arm and a leg but can be had very cheap if you hurry and catch the Black Friday sale. 
8.  R-Go-Tools Ergonomic Break Keyboard with LED Signals
Spending long hours in front of your computer typing will eventually start to affect your health. Your wrists in particular may start to ache and you run the risk of developing Carpal Tunnel syndrome. Do yourself a favor and get an R-Go-Tools Ergonomic Break Keyboard with LED Signals. 
9.  TREBLAB FX100 Portable Bluetooth Speaker
Carry your music wherever you go with the TREBLAB FX100 Portable Bluetooth Speaker. The sound quality is top-notch thanks to its long battery life span. You can easily enjoy your music on one of these Bluetooth speakers all day on just one charge. 
10.  Curved Pixio Monitor PXC325
The curved Pixio Monitor PXC325 is a beautiful piece of equipment. You will not know what you are missing until you have feasted your eyes on the visual masterpiece that is brought to life on the Pixio Monitor! 
11.  Moshi USB-C Digital Audio Adapter
If you are a tech enthusiast you will know how difficult and frustrating it can be to try and link two devices that are incompatible without the right adapters. This is why you need the Moshi USB-C Digital Audio Adapter to make life easier for you. 
12.  Matias Ergonomic Keyboard
Ergonomic keyboards are becoming the industry standard these days but not everyone can afford them. If you are one of those working on a tight budget then take advantage of these Black Friday tech deals from Autonomous and buy a Matias Ergonomic Keyboard. 
13.  Magedok 13.3" OLED UHD Portable Touch Monitor
It seems everyone is always on the move these days, which makes items such as the Magedok 13.3" OLED UHD Portable Touch Monitor all the more important if you plan on getting some work done or carrying your entertainment with you while on the move. 
14.  R-Go-Tools Ergonomic Vertical Bluetooth Mouse
Have you ever thought about how using your mouse for so long will affect your hands and wrists? If you haven't, that's because not many have. However, the fact is your wrists will suffer if you continuously hold them at the wrong angle. That is why you need an R-GO- Tools Ergonomic Vertical Bluetooth Mouse right now. 
15. Sabinetek SmartMike+ Wireless Microphone
Having a good computer microphone is essential if you plan on engaging in any form of online video interaction. The SmartMike+Wireless microphone from Sabinetek is a great tool for creating online videos and podcasts. 
16. R-Go-Tools Ergonomic Number Pad
A lot of the latest laptops are designed in the most minimalistic way possible. This means there is usually no space for a dedicated number pad on the keyboard. The R-Go-Tools Ergonomic Number Pad puts an end to that by providing a separate pad that you can place in the most comfortable orientation you want. 
17. Timekettle WT2 Edge Language Translator Earbuds
The internet has made the world a much smaller place, which means you will often find yourself interacting with people of different cultures and languages. Having a pair of language-translating Earbuds from Timekettle will solve any language barrier issues that can arise. 
18. MEE audio X20 Wireless In-ear Headphones
If you love keeping up with the latest trends, then take advantage of these Black Friday deals on tech to grab a pair of MEE Audio X20 wireless in-ear headphones. Experience the true meaning of great sound with these powerful tiny speakers. 
19. MEE audio C11Z Webcam
The key to creating a great online video is to focus on producing good quality. There is no better way to capture a clear video than by using the MEE Audio C11Z Webcam. This is your chance to buy it at affordable prices this Black Friday. 
20.  Movo WebMic HD Pro
Do you want to make sure that your online audience hears you loud and clear at all times? Buy the Movo WebMic HD Pro and continuously produce crystal clear voice recordings for all your videos, webinars, and podcasts.
21.  Moshi Lounge Q Wireless Charging Stand
If you have multiple portable devices, the drawback is buying a specific charger for each one. The Moshi Lounge Q Wireless Charging Stand puts an end to all that by being able to charge all your devices that are wireless compatible with wireless charging. 
22.  VOGDuo 65W Leather GaN Charger
The VOGDuo 65W Leather GaN Charger is one of the most stylish chargers you will get on the market. Its original leather covering makes this a premium purchase on regular days. However, on Black Friday you can get it at affordable prices. 
23.  RapidX Dual IX Car Charger
While this is not purely a portable charger, it is still very useful on those long distances. As long as your car has a cigarette lighter, you can plug in your Rapidx Dual IX car charger and quickly boost your portable devices' battery packs. 
24.  Lexon Wireless Power Bank
Are you going for a long trip where there is likely to be no place to charge your phone? Save some money this Black Friday and invest in a Lexon wireless power bank to give you an additional source of power for those times when you need it most.
25.  LumiCharge Mini LED Lamp
If you have very limited space you have to get creative about how you use it. The best way is to find how you can combine a lot of functions into one, such as the LumiCharge Mini LED lamp. This tiny desk lamp produces more than enough lighting for your needs, while at the same time giving you a charging station for your portable devices. 
26. Ultra Wide LED Desk Lamp
27. Power Outlet
28. Mount-It! Triple Monitor Arm: Full Motion
29. R-Go-Tools Ergonomic Break Compact Keyboard with LED Signals
30. R-Go-Tools Zepher 4 C2 Circular Monitor Arm: Ergonomic
31. Kerdom Wifi + Bluetooth Projecter: 1080p Native Player
32. Lamp Depot Foldable Bluetooth Keyboard
33.  Baystree iPad Workstation
As much as most people love Apple products, they have a few frustrating aspects about them. One of these is the fact that they are incompatible with generic chargers, meaning you can only use one made by Apple. The Baystree iPad workstation makes this issue easier to handle by giving you a central location to charge all your Apple devices at the same time.
34.

  Mr. IRONSTONE L-shaped Desk 50.8" 

No office or game station is ever complete without a good desk as the center of all the action. If you plan on spending a lot of time working, then it is best to find a reliable desk that won't let you down at the worst of times. Mr. IRONSTONE L-shaped Desk 50.8" is just the thing you need to grab. 
35.  Mecor L-Shaped Tempered Glass Computer Desk
If a strong yet ultra stylish desk is what you were targeting this Black Friday, then we have just the one you need. The Mecor L-Shaped tempered glass computer desk is a lot stronger than it looks and will add that little bit of style that was missing in your home office. 
36.  Bush Furniture Cabot Computer Desk
Spending long hours getting some work done on your computer will not feel half as bad if you are sitting behind the Bush Furniture Cabot Computer Desk. You may be surprised at how much time has already gone by while you were sitting in comfort with all your accessories close at hand. 
37.  KeySmart ChargeBook Notebook Organizer
Your laptop is a very valuable resource and as such, it deserves to be taken care of in the best possible way. With extra padding and a lot of compartments for your accessories, the KeySmart ChargeBook organizer not only keeps your laptop safe but also charges it. 
Black Friday 2022 Buying Advice for Tech Products
Firstly, let us look at some of the important tips worth remembering as you go about searching for the best tech deals for Black Friday. 
Don't be tempted to go over your budget because of irresistible Black Friday deals on tech

Be careful of scammers who target Black Friday customers

Buy only what you need!

Avoid extremely crowded areas where there is a risk of stampede

Be patient because you are likely going to spend a long time waiting in line 
Where To Find the Best Black Friday Deals
There are lots of retailers who have already begun promoting their Black Friday tech sales. However, not all of them are genuine and some "deals" are actually selling things at a higher price than normal. 
If you want reliable and authentic Black Friday tech deals, you should stick to the retailers you know and trust. Autonomous has some of the best tech deals for Black Friday you will find anywhere online. The full range of products is available on the website.
Conclusion
The pain of missing out on some great Black Friday tech sales is one that you will have to live with for the rest of the year because it won't be until the following Thanksgiving that you can expect such low prices. 
There is still a lot of time to look around online for the best tech deals for Black Friday and save some extra cash for the big day. If the products we listed in these reviews were not enough to entice you, there are a lot more on the Autonomous website.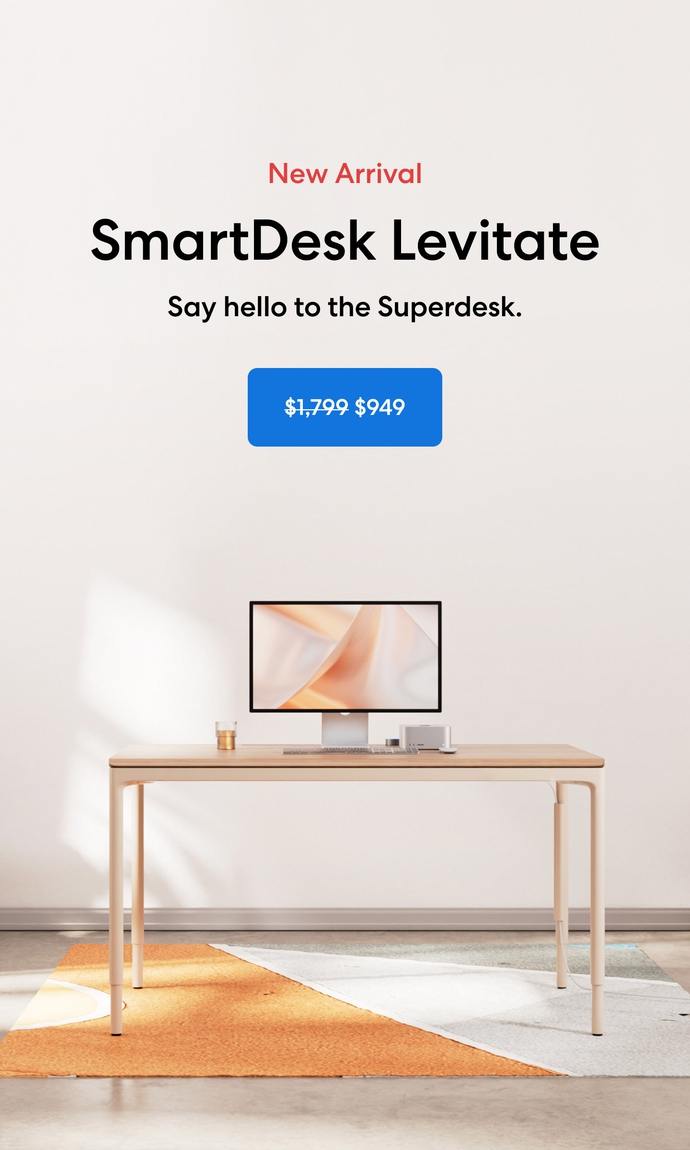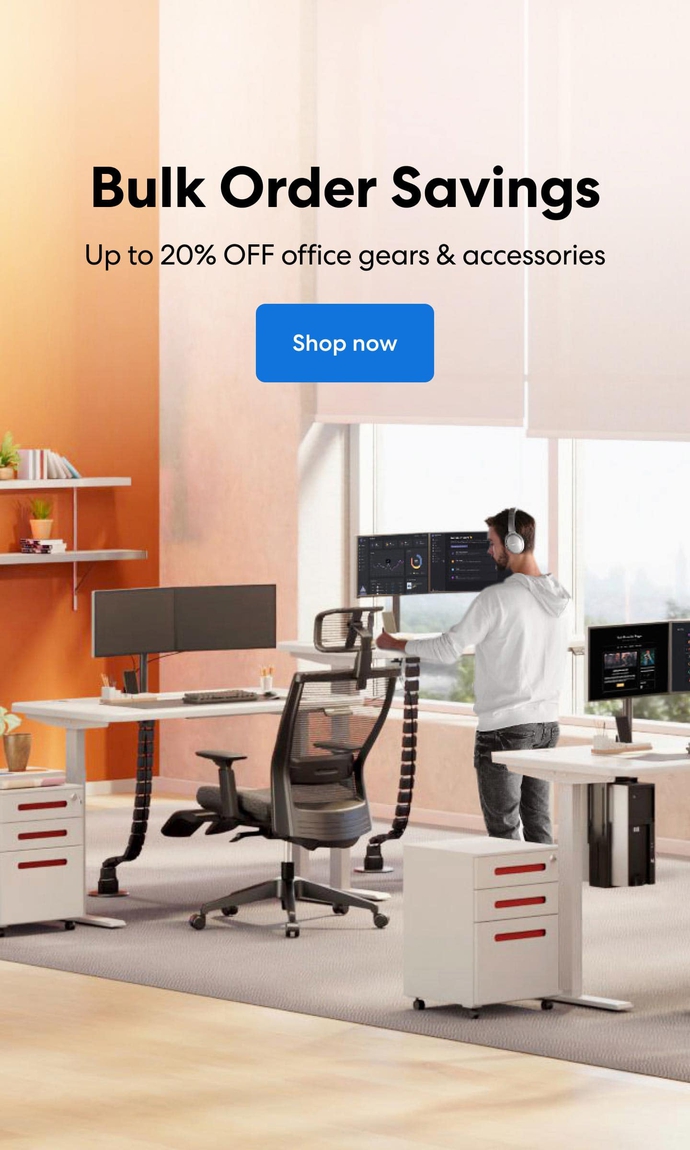 Subcribe newsletter and get $100 OFF.
Receive product updates, special offers, ergo tips, and inspiration form our team.