Cyber Monday is often the best time to get the best deals on technology and technology accessories. 
Gaming isn't just about the virtual world, but it is an experience that extends right from your gaming chair to killing the opponents in the digital world. Gaming furniture and accessories cost a lot but let's be honest; they are important in making the whole experience better and worthwhile.
The importance of the right gaming computer chair is huge especially considering the rise in back pain and posture issues because of the improper chair and excessive sitting. Cyber Monday gaming chair deals are your perfect time to score if you are also thinking about getting a gaming chair recently. The Cyber Monday gaming chair deals will make all gaming chairs affordable and fall right under your price range.
As price is the major factor, and when we talk about an office chair vs. a gaming chair, we know which one will cost a lot more; hence, this article will cover everything you need to know about the Cyber Monday gaming chair deals.
One of the best tech accessories you can get for yourself is an excellent gaming chair. There are so many Cyber Monday gaming chair deals that you are sure to find the best one possible!
Top Cyber Monday Ergonomic Gaming Chairs Deals For You
The ErgoChair Pro from Autonomous is a customizable ergonomic Cyber Monday gaming chair for your office designed to help prevent back pain, provide support for your back and even help improve your posture while sitting.
It features ultra-flexible support to your whole body no matter what position you sit in and even has a mesh back that provides airflow so you can maintain ultimate comfort during any part of the day!
It has a range of colors to choose from, a built-in headrest, and multiple adjustable parts for ultimate comfort!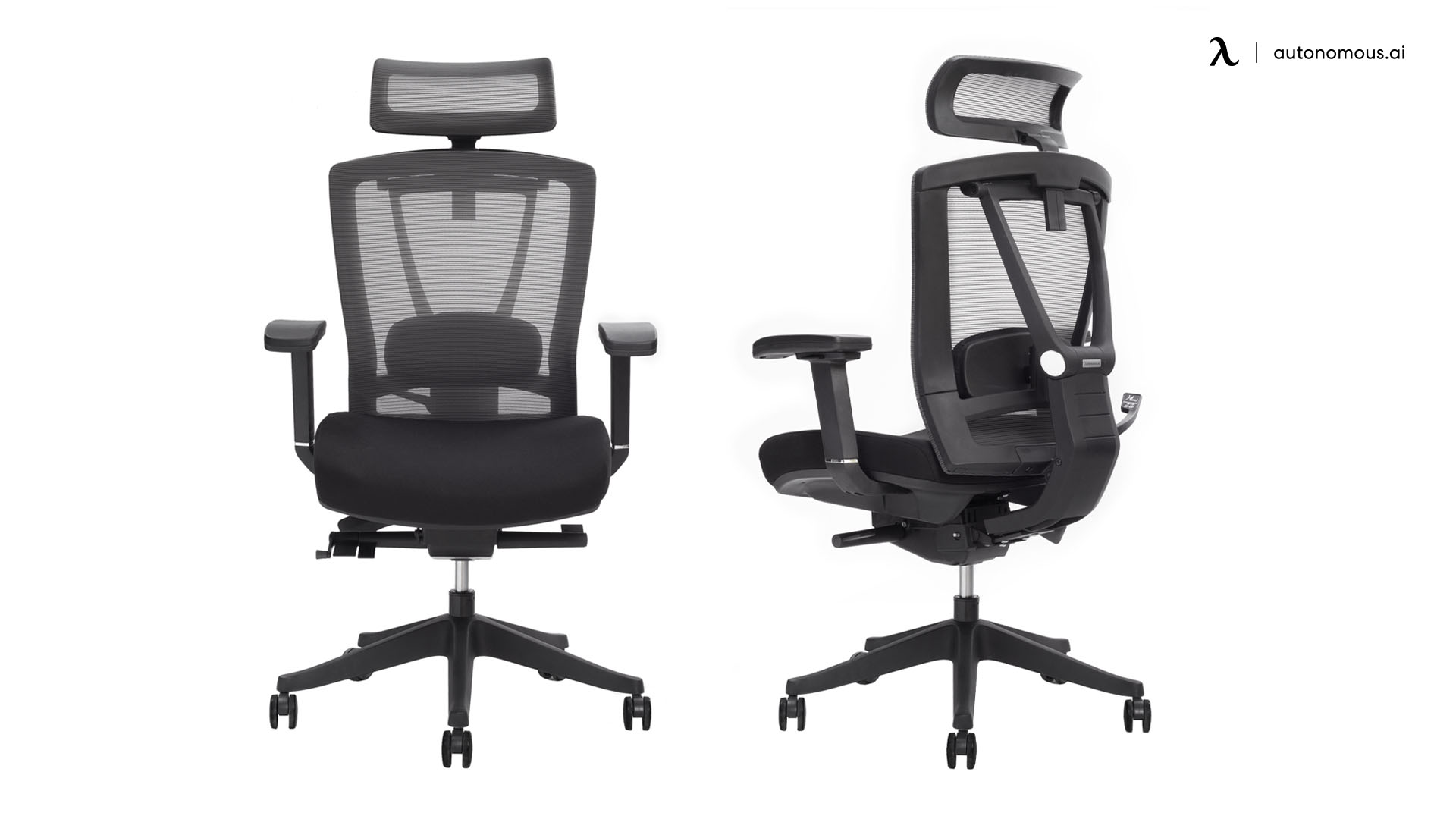 The ErgoChair Plus from Autonomous is one of the best chairs for treating your back and spine with the utmost care and attention.
The ErgoChair Plus gently nudges you into a better posture as you sit and provide incredible support to your back.
It has a unique design that resembles a fishbone, comes in multiple colors, and has thermoplastic elastomers in its makeup to keep you cool and comfortable while you sit.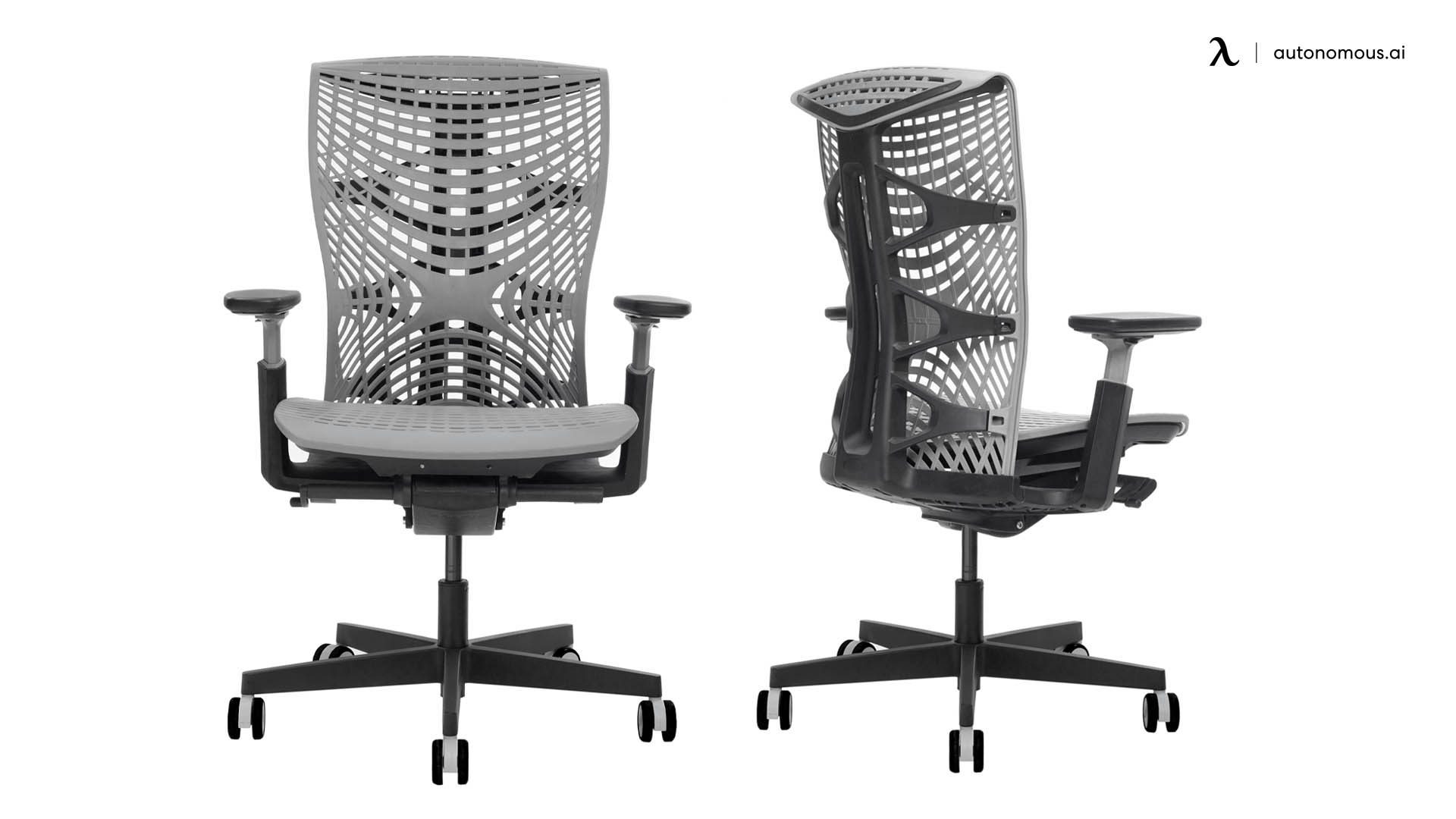 Upgrade your seating experience to a whole new level with the ErgoChair Core – the epitome of comfort and health.
This Black Friday, seize the opportunity to enjoy $200 OFF and FREE SHIPPING for a limited time.
More comfortable than your couch and healthier than your computer chair, the ErgoChair Core offers satisfying, tailored back support every time. Customize your seating with adjustable height, seat pan, armrests, lumbar support, and back recline features that cater to your ergonomic preferences. The contoured foam seat ensures a level of comfort that rivals your favorite couch, while the breathable mesh back provides optimal ventilation for extended periods of use. The lumbar support pad enhances your posture, contributing to a healthier seated experience. With a weight capacity of up to 250 lbs, the ErgoChair Core blends comfort and functionality seamlessly.
Elevate your workspace and invest in your well-being with this exclusive Black Friday offer.
Immerse yourself in the ultimate comfort and support with the ErgoChair Curve – the epitome of a fully adjustable ergonomic office chair.
Seize the opportunity this Black Friday with an exclusive $100 OFF and FREE SHIPPING for a limited time.
Tailor your seating experience with adjustable height, seat pan, armrests, lumbar support, and back recline features that cater to your unique ergonomic needs. The contoured foam seat ensures a plush and comfortable feel, complemented by a breathable mesh back for optimal ventilation during extended work sessions. Revel in the satisfying support provided by the lumbar support pad and 4D armrests, promoting a healthy and comfortable posture. Designed to accommodate up to 300 lbs, the ErgoChair Curve combines functionality and style for a truly personalized ergonomic fit.
Elevate your workspace and invest in your well-being with this exceptional Black Friday offer. Act quickly to transform your office experience with the ErgoChair Curve – where comfort meets customization.
When Will the Best Cyber Monday Gaming Chair Deals Begin?
This year's Cyber Monday is November 27, although sales may begin as early as the Saturday after Black Friday and run through the rest of the workweek. We wouldn't be shocked if some gaming chair deals lingered, but the greatest prices will almost certainly be available on the day, so don't wait if you see anything you want for less.
And since the world is more about online shopping now, you can expect the deals to last until some of the stock runs out. Manufacturers want their products to sell as much as they can.
Where to Find the Best Cyber Monday Gaming Chair Deals?
Gaming chairs are a popular pick, and people from all ages and backgrounds love putting their money on a gaming setup. Hence you can be sure gaming chairs are going to be an area of interest for most people. This also means there are going to be lots of choices to pick from. Make sure you go for brands that have a reputable name and are authentic. Here are some famous names when it comes to ergonomic gaming chairs.
Autonomous
Autonomous is a home office or even professional workplace furniture provider. Autonomous has engineered ergonomics products that are researched for proper posture and improved health. At autonomous, you can get a load of ergonomic chairs ranging from meshed chairs to cushioned seats. Autonomous also has chairs for juniors.
Amazon
Amazon is a place where we can get everything, so why gaming chairs would be an exception. Moreover, Amazon is also known for its killer deals on special days like Black Friday and Cyber Monday. You can get many products from amazon, especially all types of gaming chairs, this Cyber Monday.
Walmart
Walmart also has a pretty decent sale on gaming chairs, and you might want to check it out. From chairs that double as gaming and work chairs too, Walmart could be your place this Cyber Monday.
Target
Target has a big discount coming up this Cyber Monday. You can get gaming chairs as well as reclining chairs for programmers from the target. Target will also put a huge deal on massaging chairs and other accessories.
How To Choose A Gaming Chair On Cyber Monday Deals?
If you are interested in buying a gaming chair but still worried about making the right choice, then here is your know-it-all. Gaming chairs are expensive; hence we recommend you buy them with the wonderful Cyber Monday deals. Cyber Monday deals on gaming chairs are extensive, which could be a reason why you are overwhelmed about the right choice. Hence here is your go-to gaming chair buying guide for Cyber Monday.
Types of Gaming Chair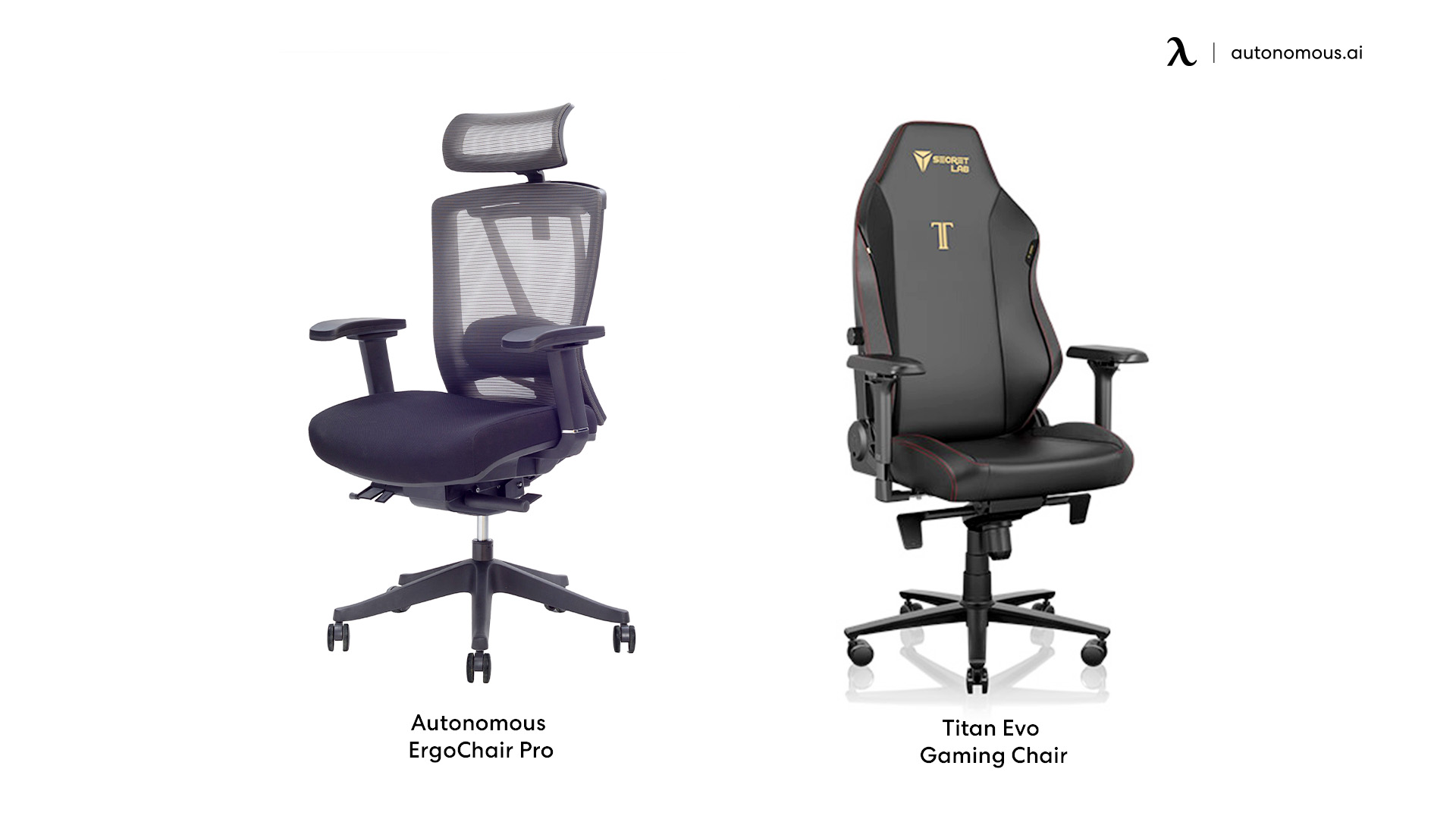 There are different types of gaming chairs, each one giving a unique experience to you. It is better to choose the gaming chair that fits your gaming setup as then you will be more comfortable and have fun while gaming. The four most common gaming chairs are PC gaming chairs, Console Gaming Chairs, Bean bags, and Racing Simulator seats.
A gaming computer chair or PC gaming chair is ideal for behind desks gaming setups. The great thing about such chairs is that you can use them as your work chair too. So if you already own an ergonomic work chair, you don't need to spend on a gaming chair separately. And if you own a black office gaming chair, the product will be your double during the day for work and gaming by night.
Console gaming chairs are modern and ideal for consoling setups. These gaming chairs have a curved shape for maximum body comfort and come with specifications for your consoles. These chairs are ideal for an Xbox Desk setup or even a PlayStation gaming setup.
Price
Even though you are buying via Cyber Monday gaming chair deals, it is important to note your price for the product. As there will be multiple retailers on Cyber Monday deals, make sure to compare and contrast the price for a product you like. You can then opt from the store with the lowest price and maximum credibility.
Quality
Build quality is highly linked to the price; hence make sure you choose something that gives you desired quality but also isn't too heavy on the pocket. Choosing a gaming chair with high-quality strong frames is a good choice as you can rely on the strength of the product.
Manufacturer
No matter how steep the price has gone, if the buyer isn't renowned or has negative reviews, don't buy it. Indicators like positive reviews, warranty, and buyer's trust are all the things you must check when placing an order. Don't go for products that have negative or zero to none reviews, no matter how low the price seems to be.
Should You Shop From Gaming Chair Cyber Monday Deals?
While Cyber Monday gaming chair bargains can be good, you're best off getting a new gaming chair on Friday, when the deals are usually more frequent and extensive online, especially if you've had your eye on the more expensive brands. But in case you cannot find anything worthwhile during the black Friday deals, there is no better opportunity than purchasing on Cyber Monday.
Conclusion
Autonomous makes some of the best ergonomic chairs available to make your gaming experience as excellent as possible, but they can also help provide you with other gaming accessories to bring your gameplay into the 21st Century.
Cyber Monday is a great time to take advantage of lots of sales and deals on the things you really want or wish to get as gifts for other people, and gaming chairs are no exception! Check out these Cyber Monday gaming chair deals now and see just how good of a deal you can get on the best chair for all your needs!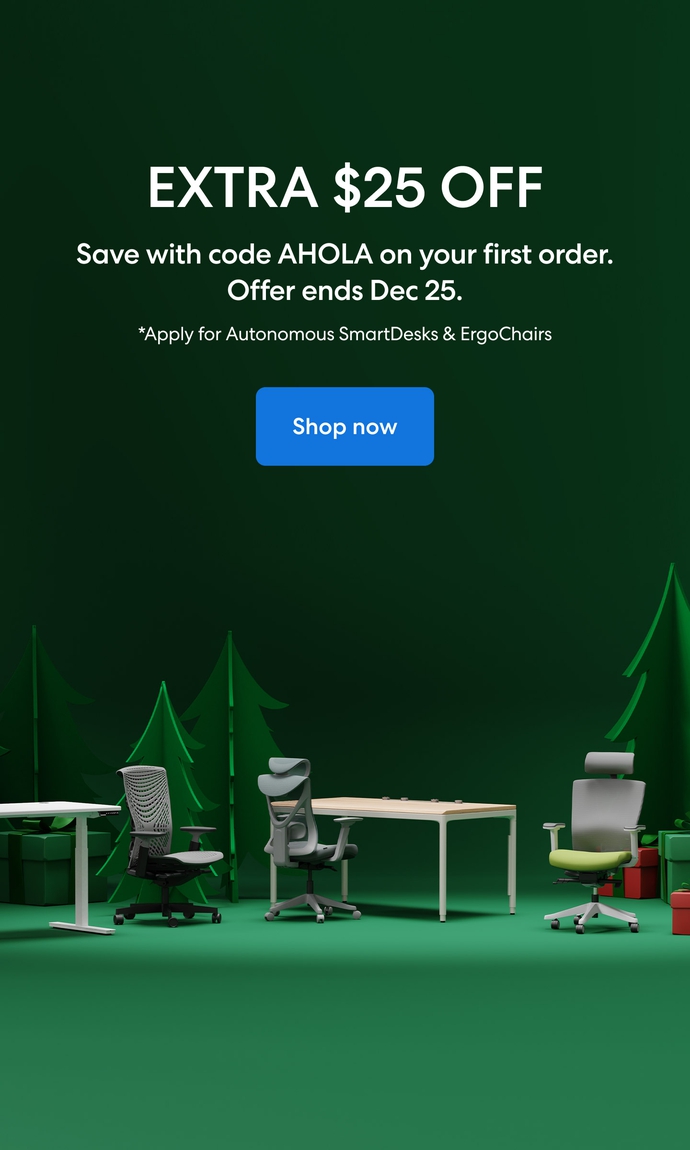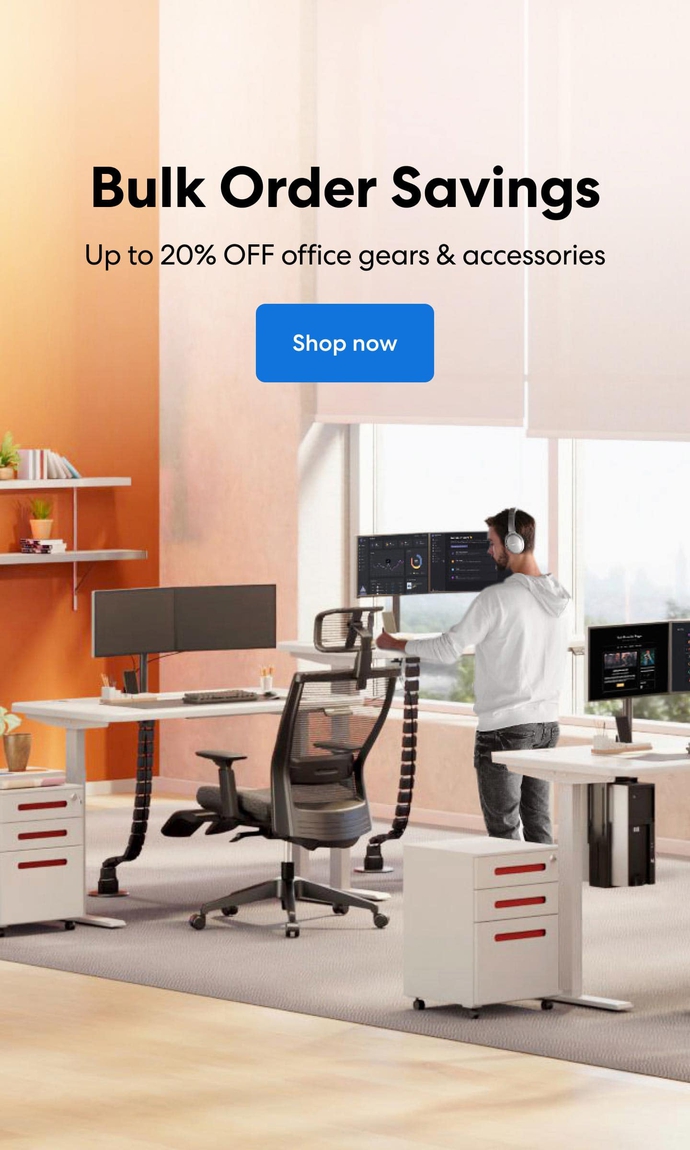 Subcribe newsletter and get $100 OFF.
Receive product updates, special offers, ergo tips, and inspiration form our team.