Productivity
Best Desk Color for Productivity and Its Psychological Benefits
7,104 Views
It would help if you considered office paint color when setting up your home office. Have you realized that the colors you use in your workspace have an impact on mental health? These can improve your performance by making you stay focused and efficient, change your mood, and make you feel more energized. Color aesthetics have been shown in investigations to be an excellent tool for increasing productivity in the workplace.
Some hues seem to be more closely associated with certain parts of the human body, such as red with the physical body, blue with the mind, yellow with emotions, and green with the harmony of psyche, body, plus thoughts and feelings. People's job performance, career progression, contentment, and wellbeing can benefit from the correct color, specifically desk paint colors.
Colors affect your clients in a positive or bad way. It's worthwhile to investigate whether you would make the most of color in your workplace. Think of different desk colors that you can incorporate in your office to brighten your office spaces. This article includes multiple desk color ideas which can enhance your offices in one go.
So Why Does Office Desk Color Matter?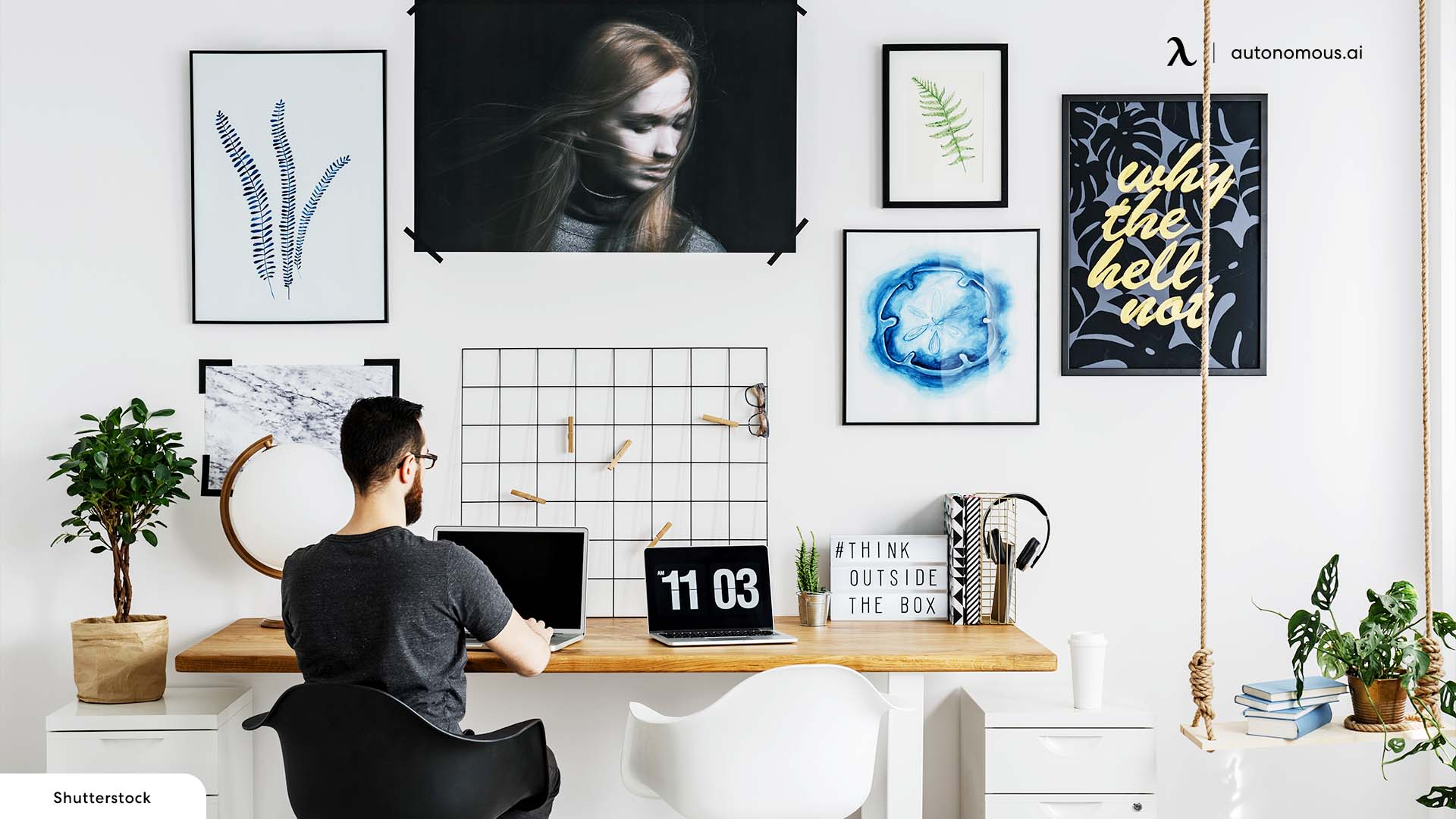 Office desk colors not only affect our attitudes, but they will also have a massive effect on overall efficiency, for greater or the worse, according to scientific evidence. That's why this is essential to fill your office with a vivid potpourri of fascinating colors that boost innovation and productivity.
The center feature of your home office is your desk. If you choose a standing or seated workstation, it must complement the rest of your room's décor. You have the option of creating a color contrast or sticking to much the same color scheme as the rest of your office. Educating some more about color perception can help people function better.
Apart from that, some of the best desk colors can be neutral pink, light blue, red, yellow, orange, and green. All of these colors impact the human mind positively. You will end up feeling refreshed when your eyes catch any of these colors around you. In our opinion, the best color for a desk is the hues of yellow, because it tends to boost your work productivity. 
Color combination in the workplace can produce a remarkable effect in any workplace. Using a variety of colors and intensities can have a significant impact on your personnel's energy states, capacity to concentrate, dispositions, wellbeing, and career satisfaction. The colors and strengths you choose will be influenced by several things, including the type of environment you want to create, the room's core objective, and the nature of your job.
Experimenting With Desk Colors in Your Workspace
Desk color schemes in the workplace can significantly impact the corporation's attitude and efficiency, as many employers now recognize their priorities. For instance, you can choose any bright colors for your multi-monitor computer desk or a triple monitor desk setup to enhance your work productivity. Hence, it is important to start learning about color psychology. 
The sort of workplace furnishing you utilize has a big impact on how productive your employees are. Employees are not only bound to feel drowsy by drab workplace furnishings, but it also diminishes their interest in work and reduces productivity. That is why practically every company globally invests extensively in their workstations and switches to modern furniture pieces. 
It is indeed true how difficult deciding what the best position for computer screen can be. Similarly, choosing the color of office equipment, whether it be compartments, recliners, work areas, or any office furniture, is also the most difficult part of the business. For example, a pop of color on the monitor arm can give you a sense of motivation. 
At work, desk color can have a psychological impact on us. Grey hues don't signal "innovative" or "creative." That is why corporations choose bright colors in their workspace décor. Though several shades offer the benefit of brightening a place as a whole, each color has its distinct value. 
Employers throughout every field are increasingly emphasizing the need to incorporate their brand into their ergonomic workspaces. Still, if your brand's colors aren't appropriate for the workplace, you may end up causing more harm than benefit. Therefore, think about what kind of vibe you want to evoke in choosing desk colors, then pick a color palette that compliments that, and incorporate your brand in more tactile, creative, or unobtrusive appropriate ways alongside your employees.
Color Psychology behind Different Colors
The analysis of colors and how they impact individuals is known as color psychology research. When people look at specific colors, scientists notice changes in their bodies and cognition. Here are a few desk colors and their properties: 
Blue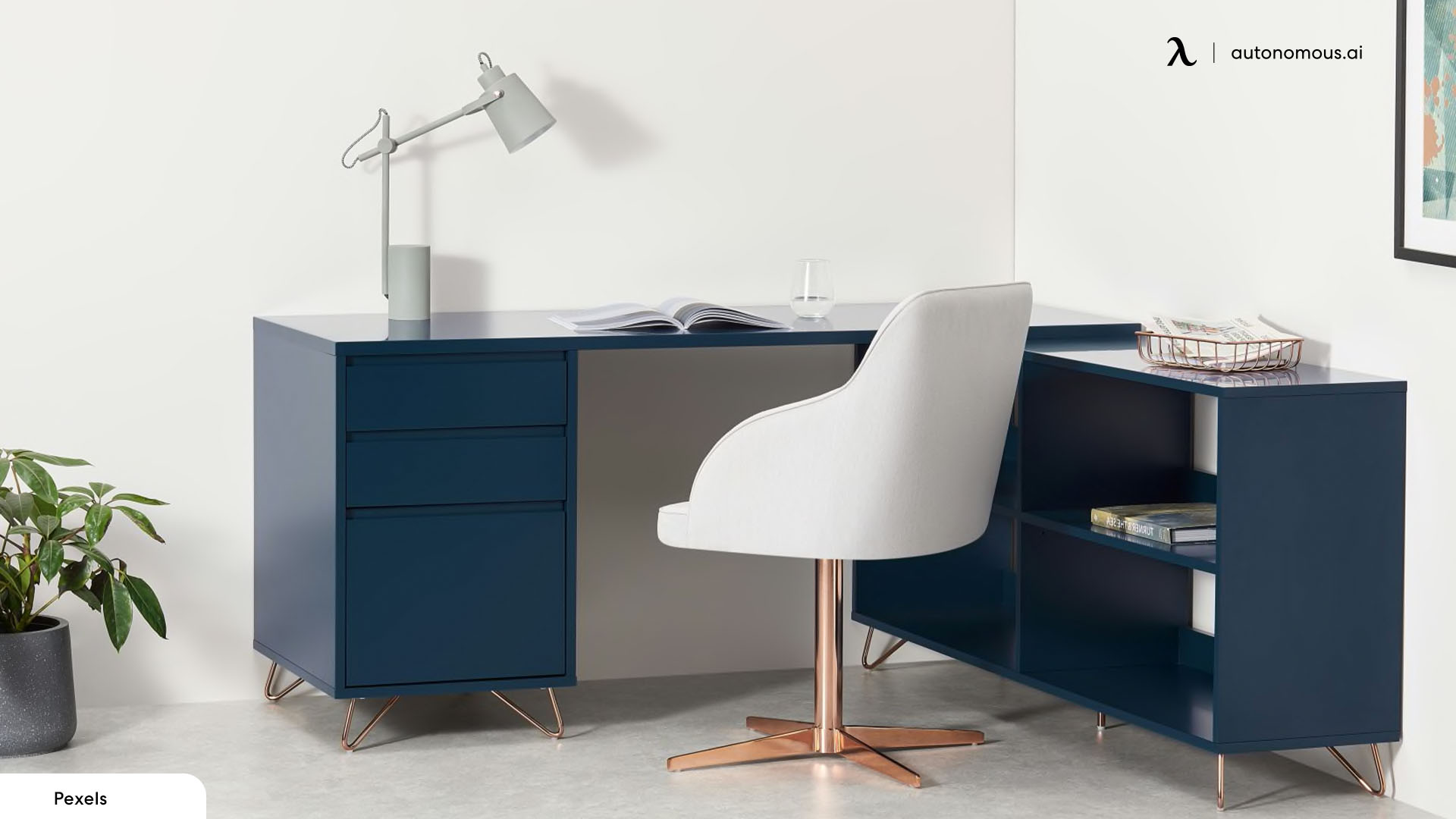 It is amongst the most prolific hues you may choose your color palette, and it is frequently referred to as the "favored." It could be colorful or peaceful, and it can have a relaxing influence in a frenetic setting because of its vast range of tones.
Green
The hue of ecology, cool air, and plants and animals have now been linked to growth and rebirth, as well as greater perception and inventiveness. It can fuel the creative impetus of innovation and forward movement in the office, where inspiration is essential.
Red
It is a vibrant hue with exceptional stimulating powers. Also has the advantage of being a primary color that ultimately benefits an atmosphere and ends up getting circulation. Improved flow of blood, an accelerated heartbeat, and higher cognitive pattern production have all been shown in research.
Yellow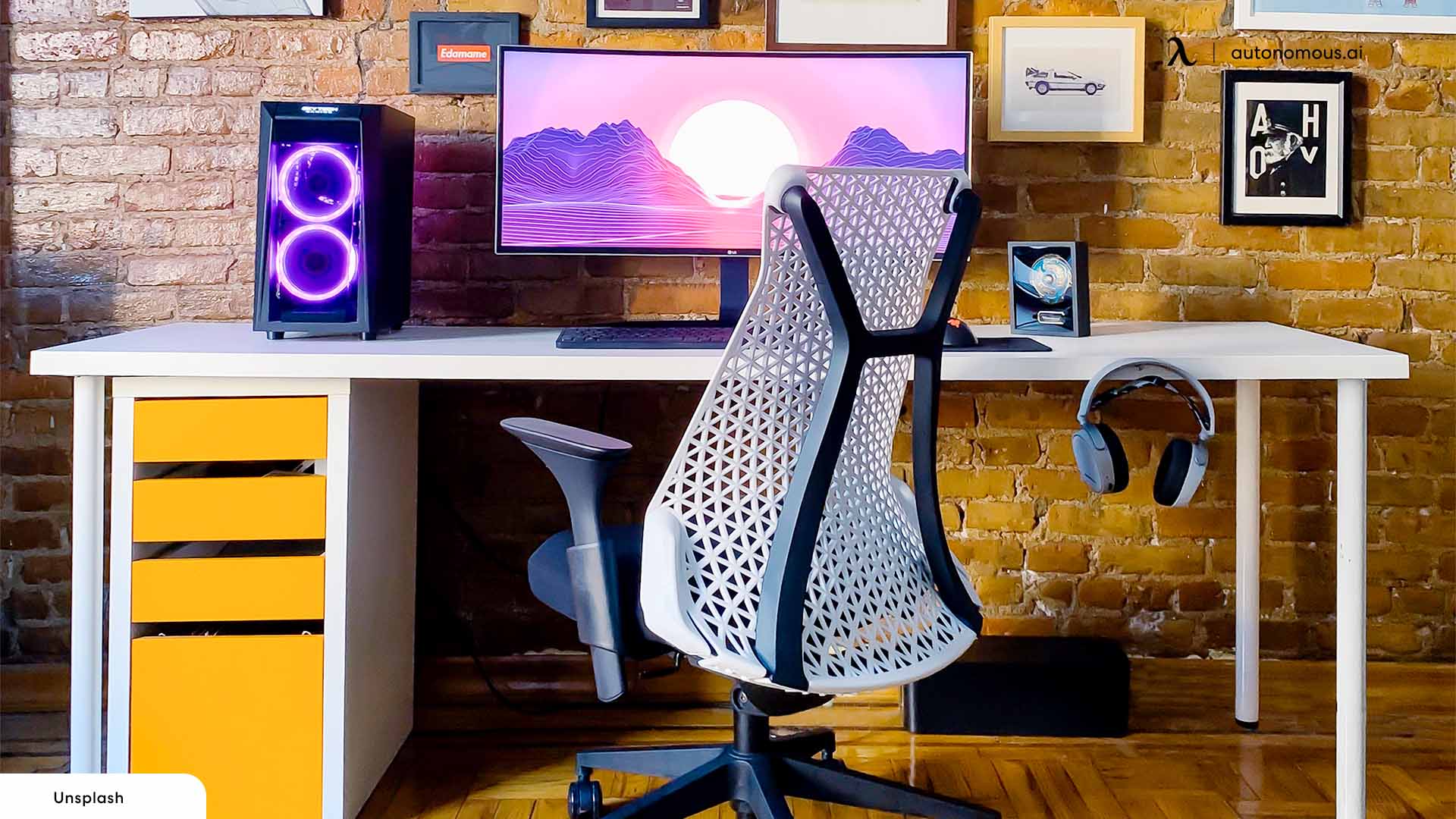 This is a cheerful desk color that reminds us of sunshine and joy. Yellow is another fantastic hue for creativity since it promotes optimism and invention. Yellow is a fantastic choice for workers who need a cheerful and productive work environment, though, like crimson, this could make workers feel hungry.
Brown
This is a great desk color for unshakable power and expertise. It's often connected with wanting to stay minimal and unnoticeable.
White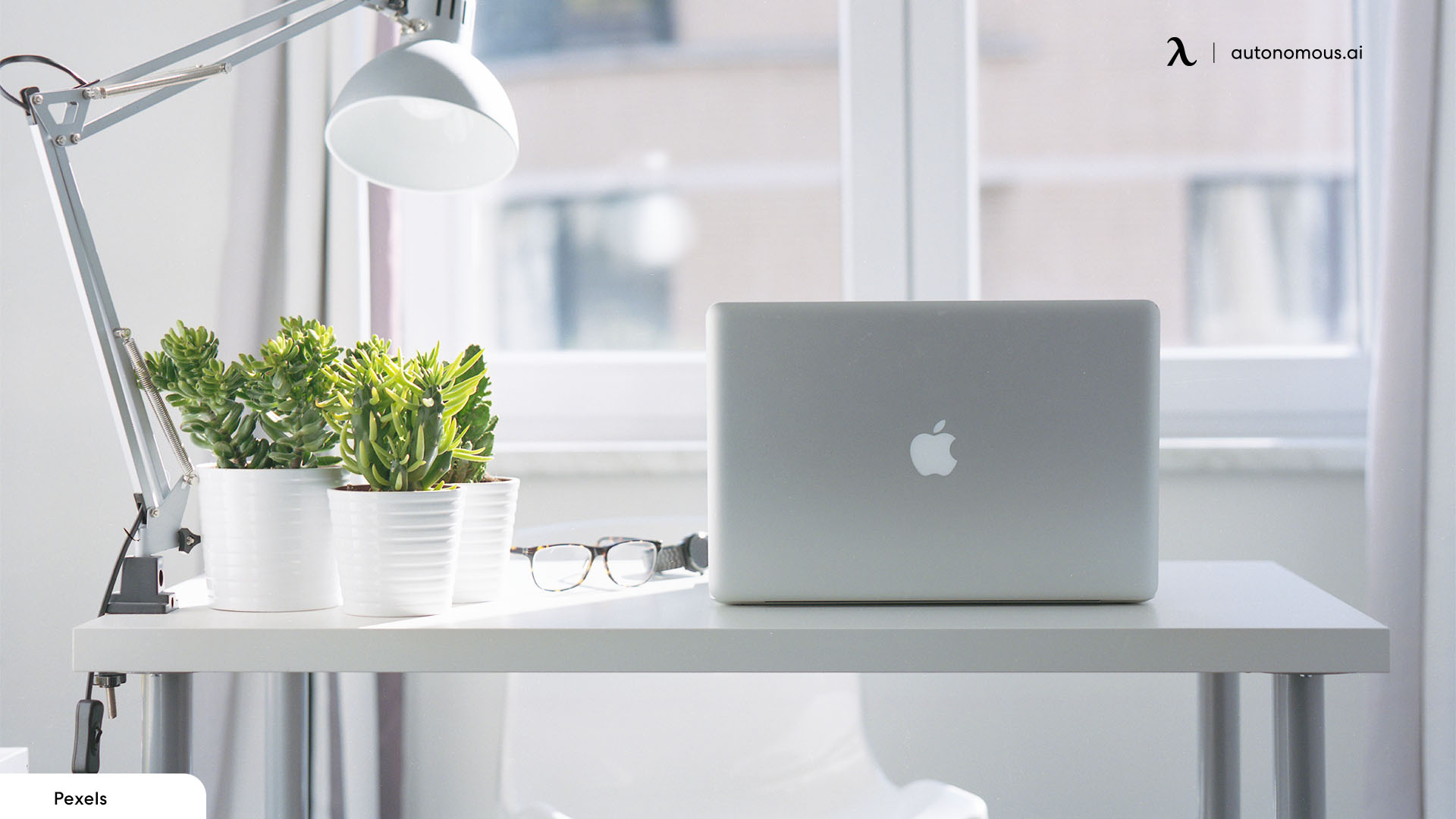 It has a lot of advantages, but it also has a lot of disadvantages. It has a propensity to be chilly and professional as a cool color. Humans will think about things that aren't as useful towards the task if the environment is too monotonous, and white could make personnel increasingly open to blunders.
Subcribe newsletter and get $100 OFF.
Receive product updates, special offers, ergo tips, and inspiration form our team.
WRITTEN BYAutonomous
We build office products to help you work smarter.