An electric adjustable office table is one of the most modified ergonomic furniture in a workplace. There are multiple health benefits of using an electric adjustable office desk in your workspace. Because of the health benefits and popularity of these adjustable office table desks, users likely have multiple questions regarding this product.
Since a standing desk doesn't cost you any cheap, they are a heavy investment that should be well thought out, planned and made accordingly. With tons of misconceptions, confusion, and issues arising regarding using a standing desk and the final question that is standing better than sitting actually, here are some of the most frequently asked questions when it comes to using an electric adjustable office table.
How to Choose the Best Standing Desk for You?
Choosing the best standing depends on various features; here are some factors upon which the choice of standing desk depends:
Weight Capacity
Each electric adjustable office table has a weight capacity, and most versions have more than enough room for common desktop items. If you expect to need to locate heavy goods on the desktop, nevertheless, check the weight capacities. 
Height Range
If you're particularly tall or short, this can be a problem. The size ranges from 21 to 56 inches. The set height should be tall enough that you are comfortable placing your elbows on the desk and the shoulders form a 90 degrees angle with the elbow. There should be no slouching or tensing and the eye level should match your computer screen.
Control Mechanism
Standing desks are either manually controlled or electrically controlled. The type of standing desk you buy from the above two will affect the cost. Manual adjustable desks cost less, whereas electric standing desks are higher in cost, and they are tougher to operate as well.
Noise Consideration
Small electric motors are used in electric adjustable desks, and some types are noisier than others. Noise is usually not an issue if the desk is utilized in the house, in a small workplace, or private space. However, if the desk is in a public or open work environment, consider the impact that noise adjustment would have on coworkers or customers.
Is Standing Desk Better than Sitting?
Yes, electric adjustable office tables took the workplace by storm because they are researched and proven to be a much better fit for a workplace than sitting. The health benefits of standing desks negate the negative impacts of sitting, but standing desks provide many health benefits that last longer. They are a great fit for people suffering from high blood sugar, obesity, and similar health issues.
How Many Calories Can You Burn with a Standing Desk?
The first question that interests most of us when we talk about an electric adjustable office table over sitting is, does standing desk burn calories? The answer is yes. Standing requires more energy than working while sitting; thus, it is important to realize that standing desks are a great way to burn calories effectively.
You burn between 100 and 200 calories when you stand for an hour. Your gender, age, height, and weight all have a role. On the other hand, sitting burns only 60 to 130 calories per hour.
What is the Best Standing Desk?
Electric standing desks are the best option in the modern world because of their user-friendliness and easy-to-learn approach. An electric standing desk also comes with multiple features such as ergonomic height adjustability, Bluetooth connectivity, and scheduled sitting and standing times.
Do Adjustable Desks Need to be Plugged In?
Motorized electric desks are operated with the help of electric motors. Hence they do need a power outlet. The power supply will help the electric adjustable office desk to move up and down in height and let you use the other ergonomic features.
How Do Adjustable Desks Work?
Every electric adjustable office table has a mechanism that allows the user to change the desk's height. Some adjustable desks employ electric motors to raise and reduce their height, while others rely on human adjustments.
To help lift its surface, manual adjustable desks use knobs, levers, hand cranks, or gas cylinders. This height-adjustable mechanism helps the desk alternate the height between an entire range so the user can set the desk as per any height and work accordingly.
How Do You Adjust an Adjustable Desk?
As the name suggests, adjustable desks have various adjustable features such as height adjustability, a movable keyboard tray, and various other features. These features are either mechanically controlled or electrically controlled. An adjustable desk either works with the help of electrical buttons, a touch control display pad, or a manual system.
What is the Best Type of Adjustable Desk?
There are multiple types of desks you will find in a workplace regarding standing desks. For a larger space, you can use an L-shaped desk. For a tiny workstation, a compact smart office desk in design will be the right fit—either way, the best home office desk depends on the type of product or final results you desire.
Besides the shape of a standing desk, you can also choose multiple types of desks, such as electric height adjustable desks, manually height-adjustable desks, and standing desk converters.
How Much Does a Standing Desk Cost?
Standing desks are available in various pricing ranges, ranging from $150 to more than $2,000. A good value for money standing desk will cost between $500 and $750. A good electric adjustable office desk converter will set you back roughly $200. The price of a standing desk varies as the features offered in the desk increase.
What is the Best Way to Use a Standing Desk?
As proven by many types of research and facts, the ideal way to use a standing desk is to alternate between sitting and standing. Since standing for a long period causes strain in your legs and lower body and sitting for extensive time is harmful to the whole body, it is important to achieve a perfect balance between both.
Hence, the right way to use a standing desk is to switch between sitting and standing periodically. Another important factor when using a standing desk is investing in the right standing desk parts and accessories. With the use of standing desk parts and accessories, you can achieve an ergonomic workstation that offers storage solutions, helps you work in a comfortable position, and prevents your body from any strain.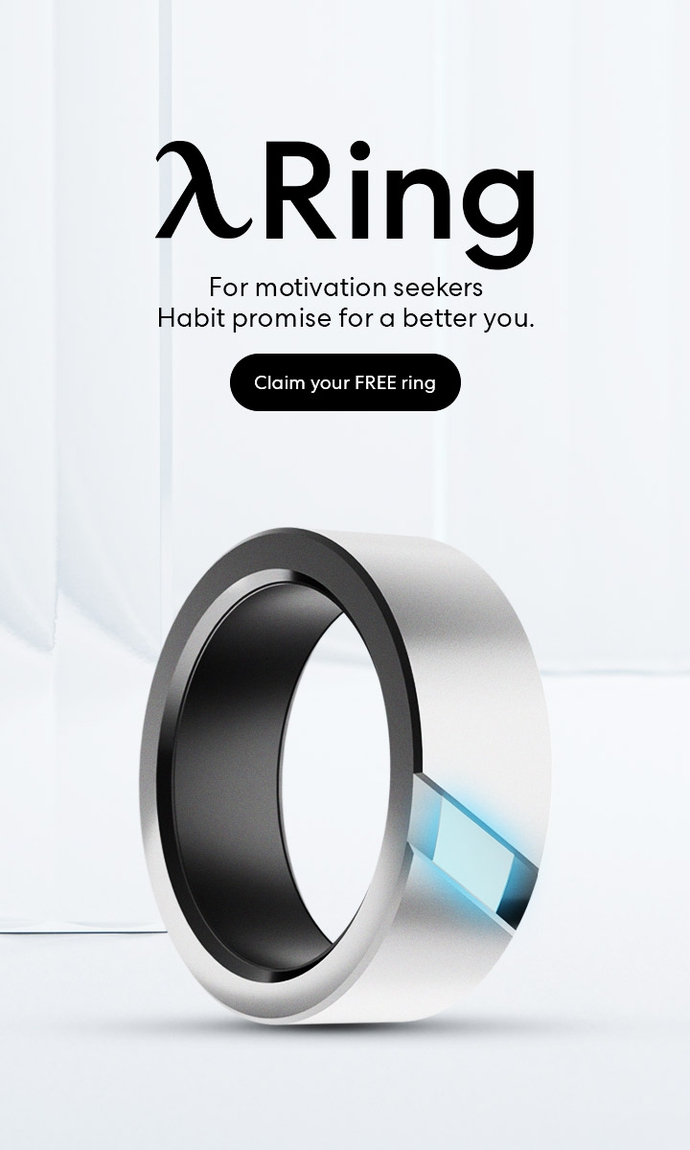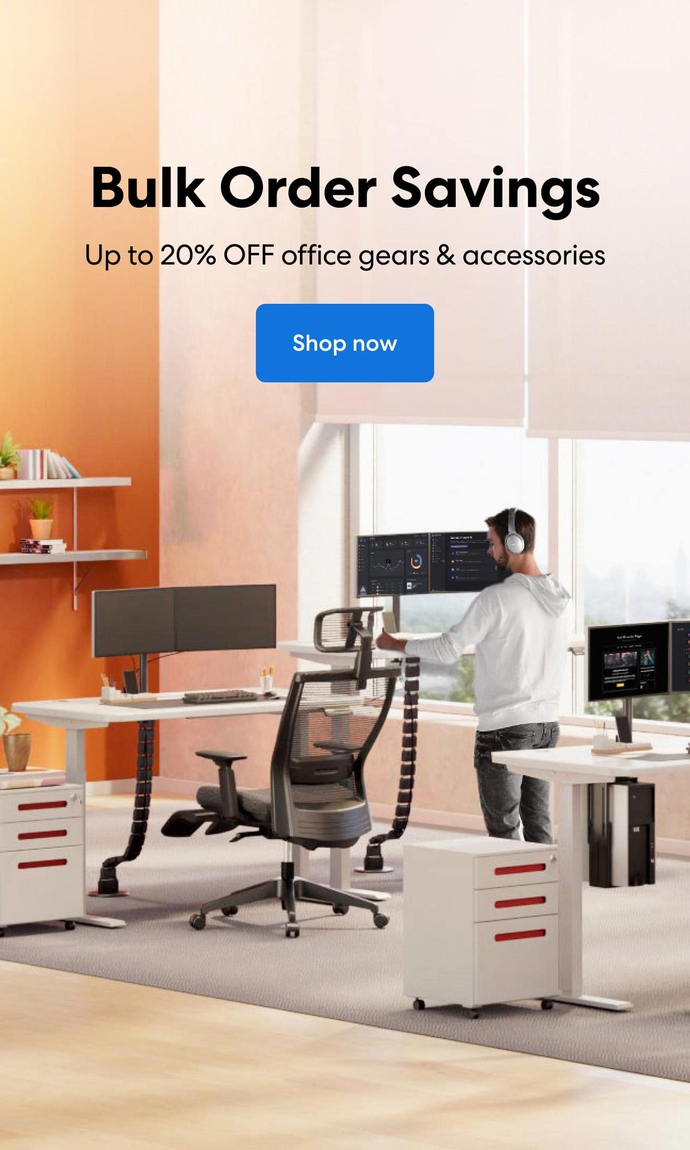 Subcribe newsletter and get $100 OFF.
Receive product updates, special offers, ergo tips, and inspiration form our team.