Gaming Setup
What Is The Best Gaming Keyboard and Mouse Tray Combo in 2023?

Autonomous
|
Aug 14, 2022
1,376 Views
The advantages of purchasing the best gaming keyboard and tray available should convince any serious gamer to do so. A high-quality gaming keyboard has a quicker response time than a typical keyboard, it lasts longer due to better construction, doesn't have the usual keyboard's latency between pressing a key and the action taking place, and the keys won't stick even after playing video games for hundreds of hours. 
Essentially, a high-quality gaming PC with a gaming keyboard and mouse tray can be the difference between winning and losing a game for those who have already invested in the best gaming laptops or PCs, especially competitive players. Additionally, being able to program macro keys makes it easier for gamers who wish to stream games too. 
In order to best meet your demands, gaming keyboards are available in a variety of shapes and sizes, including compact models that are intended to be as portable as the thinnest and lightest gaming laptops. They can also be used in conjunction with the best mouse because doing so will significantly enhance your gaming experience. 
We compiled a list of them, ranging in price, size, and functionality to make the search for the best gaming keyboard and tray even simpler when trying to match it with your office accessories.
20 Best Gaming Keyboard and Tray Combos
1. Mount-It! Keyboard Tray: Clamp-On & Cloud Nine ErgoTKL Split Mechanical Keyboard
A black mechanical keyboard with 89 Cherry MX RGB keys and a split along the center, the ErgoTKL Split mechanical Keyboard is made up of two distinct sections that are connected to one another by a short cable. In addition to the Print Screen, Pause/Break, and Home keys featured on many Windows keyboards, the ErgoTKL contains two columns of additional function buttons, one on each side of the keyboard, as well as a lock button and a backlight control button.
On the front of each Mount-It! Clamp-On Keyboard Tray are big, detachable palm rests that help keep your hands at a comfortable height while you type and provide soft cushioning for additional support and reduction of fatigue. Depending on your setup and choice, the keyboard's two flip-out feet at the front of each side allow you to tilt it four or seven degrees away from your body to keep your wrists at a natural angle.
2. Mount-It! Keyboard and Mouse Platform & Matias Ergonomic Keyboard
You should eventually think about converting to a split keyboard if you spend a lot of time using your computer every day for several hours. The strange-looking two-piece typing device, which divides the keys in half, so you don't have to clench your arms in front of your body and bend your wrists flat, can help persons with repetitive stress injuries (RSIs) minimize pain and may even delay the onset of such diseases in PC power users.
A recent update to Matias Ergonomic keyboard for PC ($220 for the programmable version) added software-free key remapping and macro capability for a selected few keys. Matias is a tiny but long-standing participant in the ergonomic keyboard market. 
3. Mount-It! Under Desk Keyboard Drawer with Foldable Bluetooth Keyboard
Mount-It! keyboard and mouse platforms that slide under your desk save space while enhancing desk ergonomics. Increase your level of comfort at work while receiving the support you need with this foldable Bluetooth keyboard.
This Mount-It! Under Desk Keyboard Drawer with a Mouse Platform tray is adjustable. The keyboard tray's tilt angle adjustment features let you set your elbows and wrists at the ideal angle. Additionally, it has a left and right swivel for improved comfort and freedom of movement. Therefore, for these reasons we believe that this is a top gaming keyboard and tray. 
4. Mount-It! Height-Adjustable Keyboard Platform & Royal Kludge Mechanical Keyboard
If you're searching for your first little keyboard, you should really give the Royal Kludge Mechanical Keyboard some thought. This is worth looking into if you're looking for a smaller keyboard with dedicated arrow keys and a navigation cluster but are coming from either a full-sized keyboard or one with ten keys removed.
It has a great design and fantastic build quality overall. The keyboard also works well paired with a Mount-It! Height-Adjustable Standing Keyboard Platform. Aside from its limited color scheme and subpar keycaps, it has pleasing RK blue switches and performs flawlessly in both wired and wireless modes. 
5. Modernsolid Under Desk Tray: Sliding & Royal Kludge ANNE PRO Mechanical Keyboard
The Royal Kludge ANNE PRO Mechanical Keyboard is a Bluetooth RGB keyboard that is 60% in size. It is smart and conserves desk space. Despite having only 61 keys, a key combination allows it to be used like a regular keyboard with 104 keys.
6. Mount-It! Keyboard Tray: Clamp-On & Royal Kludge Redragon K618 Keyboard
Here is Redragon's first-generation three-mode connection technology, which includes a USB-C cable, Bluetooth 3.0/5.0, and 2.4GHz wireless modes to expand your user experience across all fields.
The K618 Horus Wireless RGB Mechanical Keyboard has a modern 1900 mAh lithium battery that gives it a longer operating time when used wirelessly. If you forget to recharge, the low battery indicator ensures that the keyboard will always be online. 
You should also check out the Modernsolid Under Desk Keyboard and Mouse Tray to save space.
7. Roccat Vulcan Pro
When there are TKL gaming keyboards like the Roccat Vulkan TKL Pro, who needs a full-sized keyboard? With floating keys that wonderfully display its programmable RGB lights and a stylish brushed gunmetal finish, this little gaming keyboard is among the best in terms of functionality, comfort, and aesthetics. Titan optical switches from Roccat are not only quick and precise but also satisfying, quiet, and durable. You'll spend a lot of money on it, but it will be well worth it. 
8. Mountain Everest Max
The Everest Max, a fully customizable modular keyboard that feels like every detail of the design has been planned by the PC enthusiast community, is the outcome of a successful Kickstarter campaign. 
A left or right-handed Numpad with four programmable macro keys similar to those on the Elgato Streamdeck, a media deck with an innovative display dial with limitless potential to monitor or alter your PC performance, and a plush wrist rest are all part of its modular design. Even a set of hot-swappable key switches is provided by Mountain with the keyboard to give you a feel for potential future changes. 
9. Corsair K95 Platinum
Although the Corsair K95 RGB Platinum is one of the best gaming keyboards and mouse trays we've tried in the past year, it truly does deliver a lot of value for your money. We're not talking about the less important bells and whistles like fancy RGB lighting, although since we're talking about it, this one has a ton of it in addition to its integrated 19-zone light bar and the 16.8 million color possibilities. 
The 8MB on-board storage, six dedicated macro buttons, and aircraft-grade anodized brushed aluminum frame are what we mean when we say this keyboard "bangs." 
10.  Razer Huntsman V2
Even when purchasing the best gaming keyboard and tray, it can be difficult to justify the expensive price, and it becomes even more challenging when the keyboard is as compact as the Razer Huntsman V2 TKL. However, you gain reliability and speed in exchange for the extra functions that a full-sized keyboard might provide. 
The second-generation Razer Optical switches that make all of its keyboards so great are combined with an easy-to-carry design in the Razer Huntsman V2 TKL. Even if it's still wired, you want it when you're calculating lag in milliseconds to win a Counter-Strike match. 
11.  Logitech G915
G915 TKL lives true to its name by providing the speed necessary for epic gaming without the use of cables. With a polling rate of 1,000Hz and an actuation distance of 1.5 mm, it can keep up with a wired setup. In addition, despite its dazzling RGB lighting, it offers a respectable battery life and a lengthy wireless range. The keyboard's low-profile floating keys and brushed aluminum deck make it especially beautiful. This is, without a doubt, one of the best gaming keyboard and tray combo available, and it's portable and small enough for a desk. 
12.  Korsair K65 Mini
Keyboards account for 60% of the market and are not a fad. These ultra-compact gaming keyboards are a godsend for gamers with smaller desks or who simply prefer a more compact setup in general, and the Corsair K65 Mini is one of the best. There is a lot to enjoy about this keyboard, including the incredibly pleasant presses, the remarkable polling rate of 8,000Hz, and the highly programmable keys. 
Also, if you're used to full-sized keyboards, they make this keyboard well worth the relatively steep learning curve. You won't regret it, even though it could take some getting used to not having arrow keys, for instance. 
13.  SteelSeries Apex 3
This inexpensive Apex keyboard is proof that not all excellent gaming keyboards have mechanical switches. The SteelSeries Apex 3 is a budget-friendly gaming console that makes some sacrifices, but it also has several standout features that more than make up for them. One of these advantages is its IP32 water resistance, which offers protection from spills since, let's face it, who hasn't unintentionally knocked over a Coke can while playing a video game? 
14.  HyperX Alloy Origins 60
Gone are the days when mini keyboards were a novelty. These days, there aren't only a lot of options out there, but a lot more people are also switching. However, finding the ideal one for you is simple. 
As an example, the Alloy Origins 60 from HyperX is the best choice if you're looking for a tiny keyboard that's inexpensive yet incredibly dependable. Yes, certain corners are cut. Additionally, you get a premium build and top-notch performance, so it's still well worth the money. 
15.  Steelseries Apex Pro
The SteelSeries Apex Pro's svelte aesthetic and clever OLED display is just the beginning of this amazing gaming keyboard and tray bundle. 
Our prized five-star rating for the SteelSeries Apex Pro is earned for several factors, the most important of which are its beautiful and durable design, unique actuation, and coziness - not to mention quiet - magnetic switches. Its performance is one of the best performing gaming keyboard and tray duos we've tried so far, so its $199 price tag is justified. 
16.  Asus ROG Strix Flare II
The Asus ROG Strix Flare II Animate is a pre-built, inexpensive gaming keyboard that pretty much has everything you could ask for. With an MSRP of $219, it's a little expensive, but it's still less pricey than enthusiast custom boards with which it can compete on quality. It also has a bright LED dot matrix display called the "AniMe Matrix" that you won't see on any other message boards. 
Furthermore, the switches on this gaming keyboard and tray are either ROG NX red (linear), brown (tactile), or blue (clicky) switches made by Cherry or Asus. It largely covers all the bases when the sound-dampening foam and a hot-swappable PCB are added. 
17.  Cooler Master
Although some gaming keyboards are quite expensive, you don't need to spend a fortune on top-notch hardware. Full-sized keyboards with aluminum top plates are typically found on more expensive boards, and the Cooler Master CK552's aluminum top plate suggests that it will last for a very long time. 
The Gateron-brand linear, clicky, or tactile switches that are included with the CK552 provide an excellent mechanical experience. 
18.  Razer Black Widow
This Razer BlackWidow V3 Pro is the best wireless gaming keyboard we've tested if you want a full-sized mechanical gaming keyboard feel without the wires. The BlackWidow V3 Pro maintains all the dimensions, bulk, and functionality of a full-sized mechanical keyboard, including a top-quality tactile volume dial, media keys, an aluminum top plate, and doubleshot ABS plastic keycaps. This contrasts with many wireless keyboards, which are designed for portability. 
19.  Patriot Viper V765
Patriot Memory is more well-known for its RAM and storage than its accessories, but the Viper V765 offers an unmatched key feel in a stylish, pocket-friendly package. Even after some time has passed, the Patriot Viper V765 remains a practical and decent value alternative. 
It's one of the few keyboards with Kailh Box White switches, which, because of their slightly shorter travel than conventional blue or green switches, activate more quickly (3.6mm versus 4mm). The keys generate one of the most enjoyable "click" sounds you'll hear anywhere and are the most responsive we've tested. 
20.  Corsair K100
More functions than most people would ever need are included in the Corsair K100 RGB, including ones you've probably never even imagined a keyboard could have. The launch of Corsair's in-house optical-mechanical switches, an SoC with multi-threading, a polling rate of 4,000 Hz (instead of the standard 1,000 Hz), and an RGB-clad media wheel that is as entertaining to use as it is to look at are all included. 
Conclusion
We hope this article has helped you find the best gaming keyboard and tray combo for your needs! What are you waiting for? Get your gaming keyboard and tray bundle now!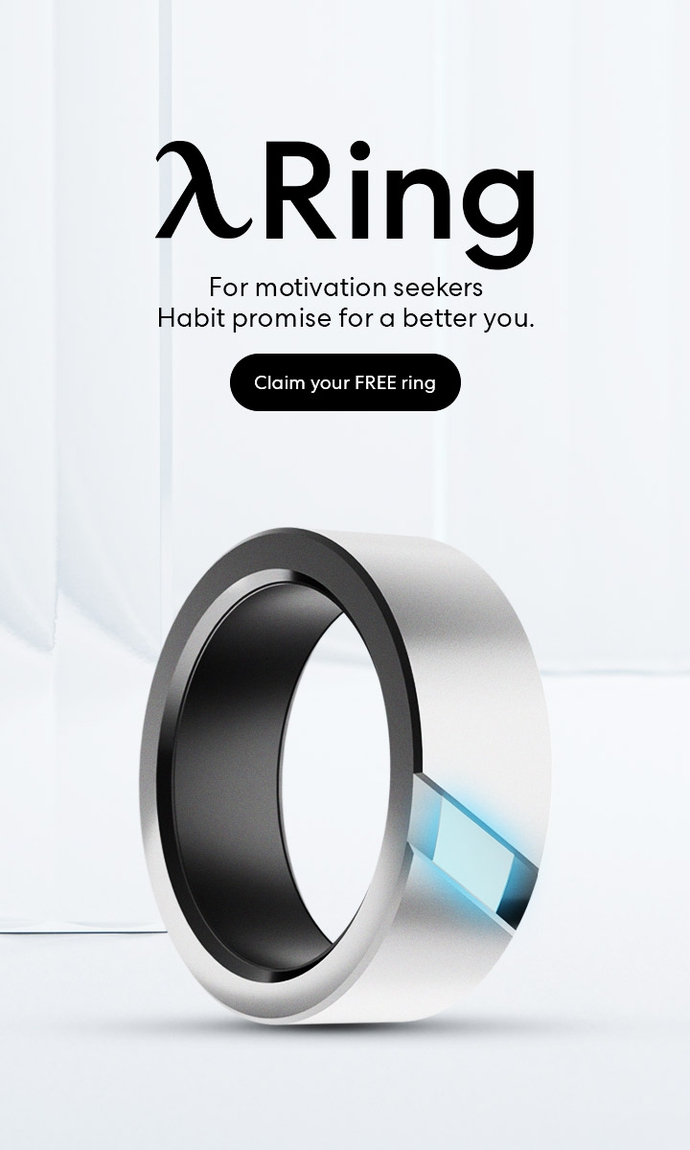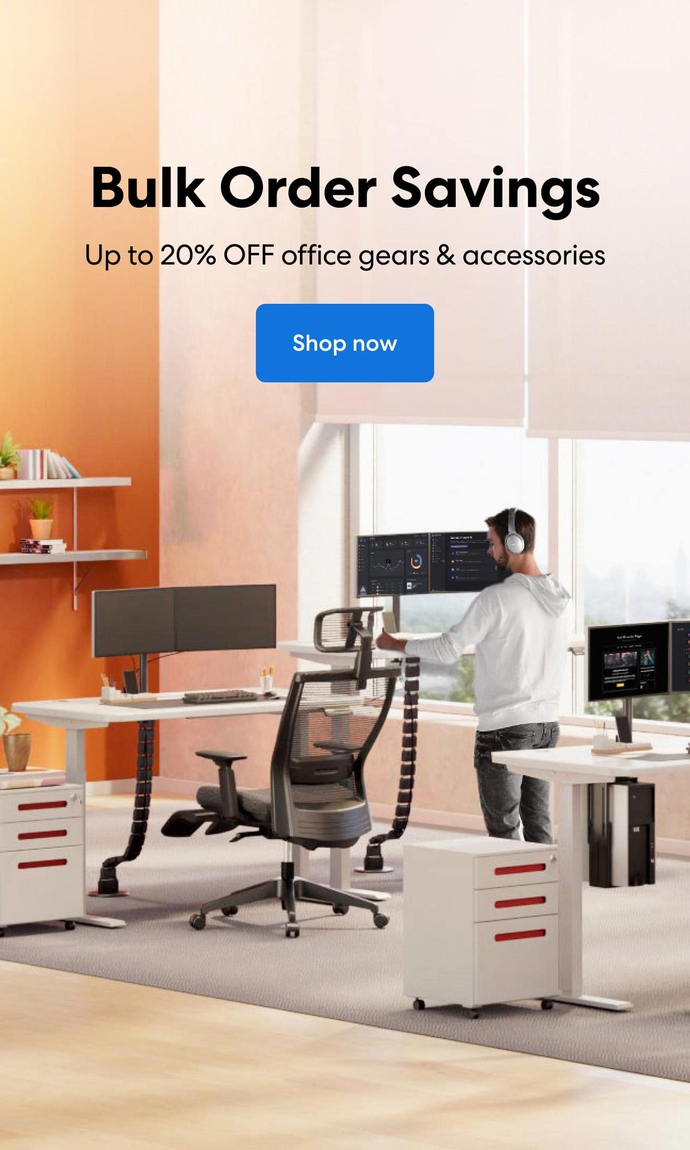 Subcribe newsletter and get $100 OFF.
Receive product updates, special offers, ergo tips, and inspiration form our team.