Smart Products
The Best Office Chair with Adjustable Armrests: 15 Options

Autonomous
|
Apr 6, 2021
2,268 Views
Why should you choose an ergonomic chair with adjustable armrests? Remember that after investing in an office chair, you are not expected to buy a new one for some time. Therefore, you must ensure that the selection that you do make meats all your requirements and then some. You do not want to end up in a situation where you must use a terrible chair for a long time.
Alternatively, you do not want to have to think about buying a new chair soon after buying another one because the first purchase did not work out so well for your health and comfort needs. While it is true that numerous adjustability features matter in ergonomic chair design, the focus here is on adjustable armrests.
Some chairs have arms that adjust up and down, which is the most important area of adjustment in any chair design. However, some chairs take it further by having a 3D design, allowing the arms to go in and out, and in possibly other directions too.
The point of the armrests is not for you to keep your arms or elbows on as you work. Instead, when you are taking a bit of a break from what you are doing, the armrests are meant to help with the relaxation aspect of your workday. 
So, how are you expected to choose the right one? While this may not be a comprehensive office chair with armrests buying guide, it is going to assist you to buy an office chair even online or offline by looking at 15 of the best options available today. Apart from seeing some great chairs, you should get a better idea of what you are looking for with your purchase. 
1. Autonomous ErgoChair 2
The Autonomous ErgoChair 2 is one of the best chairs that you are ever going to find. It features a degree of adjustability that is not common on the market. Whether it is the headrest, the multiple armrest directions, the seat depth, the seat height, the tilt tension, tilt mechanism, etc., this is a seating option that you are going to enjoy and cherish for a long time to come.
Though it is not meant to be a budget option, the chair still manages to be quite affordable. There is even a reclining feature present to help you relax a bit as you work. Of course, you cannot forget the adjustable lumbar support to preserve your spine health. 
2. Autonomous Kinn Chair
The second option on the list of desk chairs with armrests is the Autonomous Kinn Chair. With durable TPE material and a fishbone, magnetic design, you get a seating experience like nothing else you have ever experienced. It is hands-down the greatest autonomous offering, and it is highly ranked among its competition. It is one of the best office chairs with adjustable arms.
Tremendous adjustability is present, as was the case with the Autonomous ErgoChair 2. This includes the armrests, so you truly get to feel like you relax when you are taking things easy for a bit. The materials are quite durable too, so it is the total package. 
3. Hon Exposure
The Hon Exposure is the third ergonomic chair with adjustable armrests on the list, and it features a lot of solid design choices while maintaining some semblance of affordability. The materials used are fabric and aluminum, and they are brought together in such a way to guarantee great durability. A mesh backrest design ensures that you can work comfortably without worrying about getting hot and sweating as you sit.
Adjustable lumbar support is also present, ensuring that your lower back is well taken care of. Seat height adjustment is there too, as is armrest adjustment, for you to keep your arms in the position that you want when you rest them. 
4. Herman Miller Aeron
This office chair is not cheap, and it is one of those things that comes with the Herman Miller brand name. If you have ever asked yourself "are armrests good for ergonomics?" watch this chair answer you in more ways than you thought possible. It is tremendously adjustable in almost every way that you can imagine. 
Apart from height, you can even adjust the tilt and angle of the well-placed armrests. Lumbar support, seat height, tilt tension, etc., are just some of the other customizable features that are going to consistently make for a tremendous eating experience for you. 
5. X-Chair X2 Management Chair
This is one of the most futuristic designs you can buy when looking for an office chair with adjustable armrests. It is not hard to see how solid the build quality is. The chair is also aesthetically pleasing and is likely going to fit in with almost any office design that you have. If you want to take the option, you can purchase the chair with an optional heat massager, which is great for relieving any tension you may build up during the day.
The X2 chair is known to be incredibly comfortable, and the lumbar support and mesh back and seat contribute heavily to that. It is not on the more affordable side of the spectrum, but the value you get makes it worth it. 
6. Steelcase Leap
This ergonomic chair with adjustable armrests is known as one of the best options for people who are suffering from chronic back issues for whatever reason. It comes in a series of different colors, which means you are very likely to find something that fits into your office well. The Steelcase Leap features live back technology which adjusts itself on the fly as you move. Additionally, the desk chair armrests can be moved in several different directions.
On the downside, the price tag for the chair is high, but when you start thinking about your health, it is good to take the better options if you can afford them. 
7. Space Seating Professional AirGrid
Here is the other extreme from the desk chairs with armrests that have higher price tags. This is a budget option that has an incredibly low price tag, but it still manages to have some of the features you would likely only find on higher-priced chairs. Notably, you can adjust the seat tilt, height, and armrests. This is not the norm, as chairs in this price range typically do not have much adjustability.
There is also a mesh backrest design, which means you get to stay cool as you work. The only real downside of going with this option is that it does not support as much weight as some of the more expensive chairs on the list can. 
8. Duramont Ergonomic Adjustable Chair
The Duramont ergonomic chair with adjustable armrests does not have a standard aesthetic that is going to be bowling anyone over. Even so, its simple design makes it suitable for almost any office layout that you can think of. No matter what body type you may have, you can adjust all the chair's components to fit your individual seating needs. As you may expect, there is a breathable mesh back design, making for a not very sweaty working experience for you.
Duramont decided to implement a separated headrest that curves around the neck and provides tremendous support to the uppermost area of your spine.
Unfortunately, the lumbar support here is not the best, and the headrest adjustability is limited. Still, you can take advantage of other features, such as the seat height and armrest customizability. 
9. Steelcase Gesture
This office chair with adjustable armrests is designed for modern applications. When you see its aesthetic, it does not surprise you that it was created with modern technology and human habits in mind. The armrests are a standout, as they can take on a 360-degree movement range, and even move in the way that human arms do.
The seat cushion is incredibly comfortable, and it features air pockets to give you that floating feeling. Depending on your position, the included torsion spring adjusts lumbar support on the fly.
This wonderful-looking, near fully adjustable chair, has all you could need in your office, but it is quite pricey, and you may not necessarily like the choice of adjustment knobs over levers. 
10. Bowery Adjustable Office Chair
Here is yet another incredibly futuristic-looking ergonomic chair with adjustable armrests for your office needs. If you are looking for a uniquely modern and sleek design, you may have found the perfect office chair. There is a mesh back, promoting coolness and comfort during your workday, and the back shape aligns well with your spine. Note that both the back and seats also feature adjustability in three different ways.
Based on the piece that you are reading, it is no surprise that armrest adjustability is also a part of the package here. Sadly, as comfortable as the chair may feel when you sit on it, there is no lumbar support present, so your long work sessions can become progressively uncomfortable. 
11. Modway Articulate Mesh Chair
The Modway Articulate Mesh Office Chair is one of the best colored options of ergonomic chairs with adjustable armrests you can get your hands on. The manufacturer decided to create the chair in a series of standard colors that can fit many different office designs. As has been a staple on this list, the backrest features breathable mesh material for immense coolness.
Make no mistake that this chair is a budget option, but it still manages to feature seat height, backrest, and armrest adjustability. It even goes a step further by allowing you to lock the chair after you have made all the necessary adjustments. Unfortunately, durability can be a problem with this office chair, as it is not as sturdy as others on the list, and the back material progressively becomes loose. 
12. Office Oasis Ergonomic Chair
As far as mid range pricing goes, this desk chair with armrests has a tremendous feature combination to offer. The seat pad is comfortable, and it offers the kind of cool mesh back that other chairs on this list do too. Even when you are on a carpet, the smooth rollerblade wheels work well, allowing for seamless traversal. 
A headrest is included, though it does not feature much adjustability. However, your armrests can be adjusted to meet your restful needs. Unfortunately, the lumbar support is not the best, and there are some durability challenges since frame cracking has been reported. 
13. Bodybuilt Aircelli
Here is yet another pricey option for an ergonomic chair with adjustable armrests. The standout thing here is the high back and wide seat design, which is conducive to supporting people of both regular and larger sizes. The backrest is incredibly comfortable with strong lumbar support and mesh design for coolness.
It is an incredibly smart chair too, as it communicates with an app that allows you to adjust it as you see fit. That way, you can make the necessary changes without having to deal with levers or knobs. With that in mind though, it is not hard to see why the chair is as expensive as it is. 
14. Carder Mesh Desk Chair
Here is another budget option for those who cannot or do not wish to spend a small fortune getting a desk chair with armrests. The chair has an incredibly simplistic design, meaning it is not going to be detracting from anything else you may have going on in your office. However, it is not the most attractive. 
Be that as it may, if functionality is what you are looking for, then this Carder chair has you covered. at the price point, there is no surprise that it does not have the most adjustability features in the world. Apart from being able to adjust the seat height and the armrests, there is not much more that you can do. 
Luckily, much of the rest of the chair is comfortable as is, so you do not need to worry about it. However, the seat is on the narrower side, so if you are a wider person, you may want to consider another option. 
15. Neutral Posture XSM
Neutral Posture is known for its high-end ergonomic seating, which automatically clues you in that this is not the most affordable ergonomic chair with adjustable armrests on this list. However, this model does a great job of providing comfort while meeting the physical needs of both average height and very petite people.
Thanks to 4 inches of molded foam, the seat is tremendously comfortable. Additionally, the chair features a high degree of adjustability, with seat angle adjustment, forward seat tilt, back angle, and back height. As far as the armrests go, you can adjust them in five different ways. when you put all that together, you get a heavily individual and productive experience when using the XSM.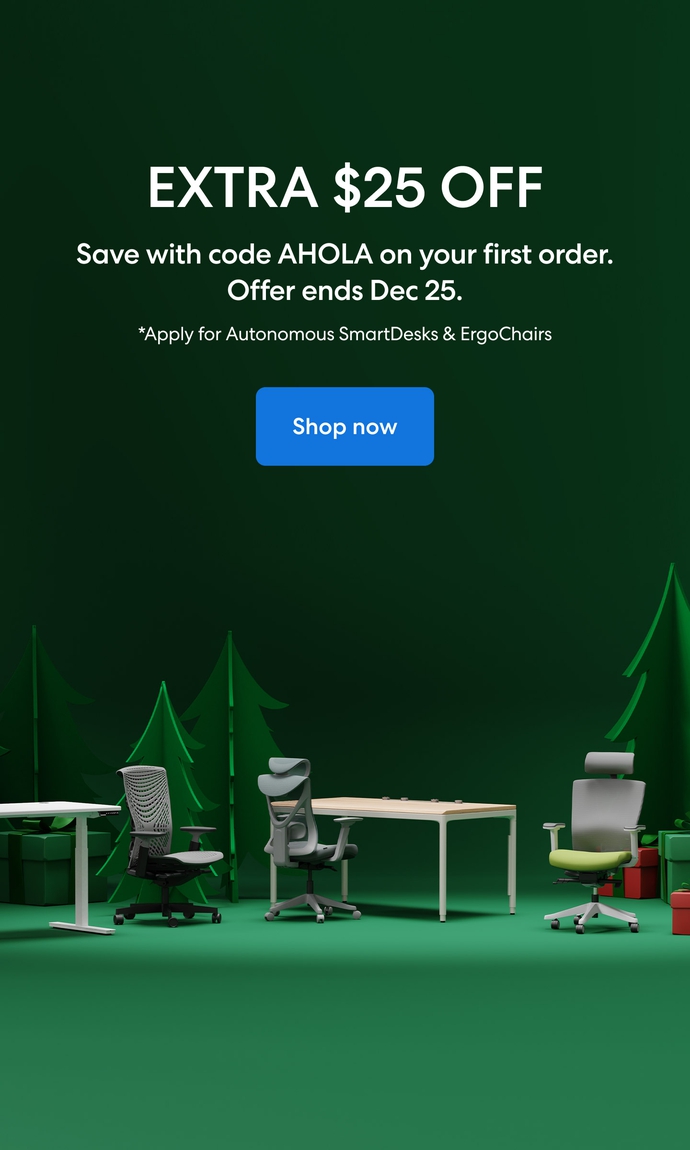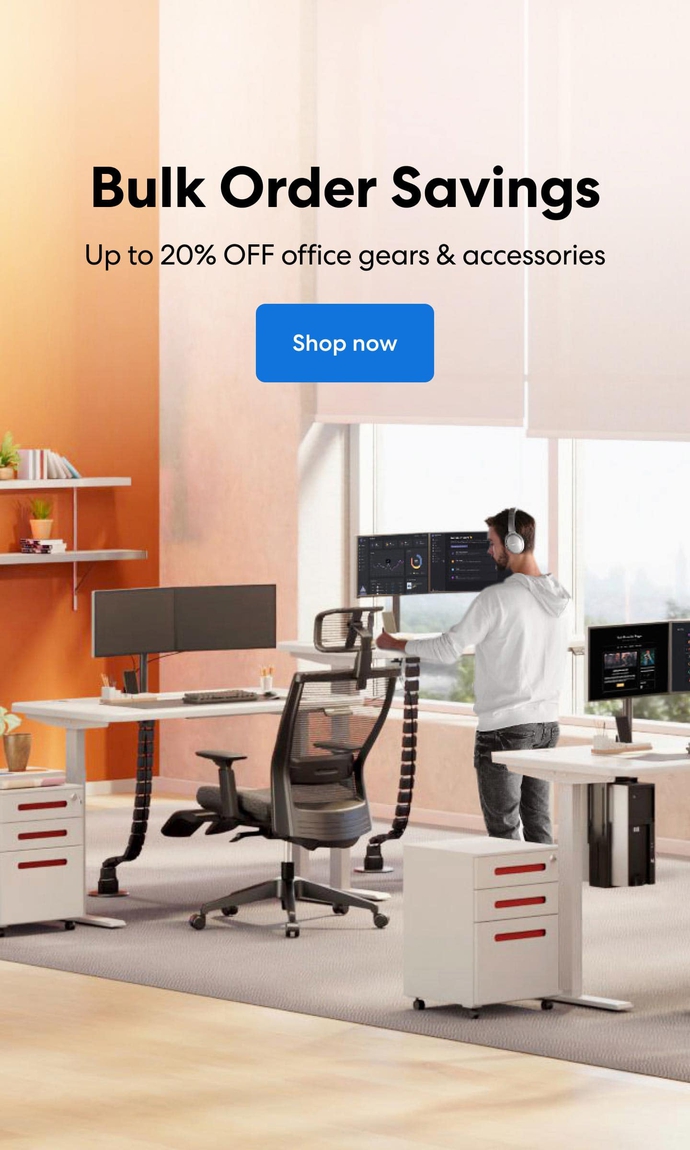 Subcribe newsletter and get $100 OFF.
Receive product updates, special offers, ergo tips, and inspiration form our team.