Smart Products
Choose the Best Seat Cushion for Bad Back amongst all

Autonomous
|
Apr 2, 2021
2,138 Views
Back pains are amongst the common issues that a lot of people suffer from. We know that back pain is quite irritating. It hampers the regular activities of our life. Therefore, you should take care of it as soon as possible. One way to get rid of a bad back is to buy a seat cushion for bad back. It will bring you a lot of gains. It will not only improve your physical health but will also improve your mental health. 
We can understand that buying the best seat cushion for back pain is quite an overwhelming task. Choosing the best cushion amongst all requires a lot of time and effort. Therefore, to save your effort and your time, we are about to share the list of the best cushions that will save you from back pain. You will be able to enjoy your time comfortably.
ComfiLife Gel Enhanced Seat Cushion for Bad Back
You can consider this seat cushion to be the savior of your lower back. The makers used memory foam to craft the cushion. If you suffer from sciatica, herniated disc, or a tailbone injury, go for this seat cushion for bad back. Also, you will find a cooling gel at the top of the cushion. It will provide you with a comfortable temperature.
You can use this cushion wherever you want. For instance, you can use it in your car, your office, as well as at your home. Once you install this cushion, it will help you to sit in the right posture. Thus, it will provide comfort to your lower back. It is suitable for machine warnings. You will also get a handle on this product that will help you in transportation.
Vaunn Medical Lumbar Back Support Cushion Pillow
If you are checking for the best seat cushion for back problems at the most reasonable price, opt for this one. It arrives with a removable gel. You can keep that gel in the freezer. Also, you can put it into your microwave to ensure a heat-infused boost. Besides, you will also find adjustable buckles and straps. With that, you can place your seat cushion for bad back at any point in the best ergonomic chair.
The pillow comprises molded contoured foam. The purpose of that foam is to provide you with relief. If you are going through sciatica, general pain, or ulcers, this cushion will provide you with ultimate comfort. You should know that pressure is responsible for these issues. It is a compact pillow that you can use for traveling.
LoveHome Memory Foam Lumbar Support Cushion
We have already mentioned that sitting for hours in your ergonomic office chair can make your back stressed. However, if you have this pillow on your side, you can work comfortably. It is made of premium quality mesh as well as memory foam. If you know people suffering from lumbosacral lower back pain or spondylosis, you should recommend this pillow to them.
It will help your lumbar vertebrae to get rid of pressure. There are two adjustable straps in this item. Hence, it is a customizable as well as a sturdy product. The mesh that is present on the outside is also a sturdy product. Therefore, you don't have to worry about giving any extra effort to keep the mesh fresh and clean.
SOFTaCARE Seat Cushion for Bad Back
This set comes with two cushions. One of them is for the seat, and the other one is for the back. Thus, you can comprehend the fact that it is the ideal choice for people who have arthritis. The purpose of the seat cushion is to get rid of the pain and pressure on the coccyx. On the other hand, the back cushion provides relief to the region of the lower lumbar.
It encompasses high-quality memory foam along with a non-slip rubber bottom. Besides, like most of the products on the list, it has adjustable straps and buckles. It will prevent sliding and will help to prevent unwanted incidents.
Reasons for buying the best seat cushion for lower back pain
There are numerous reasons for which you should buy diy office chair cushion. Apart from providing you with ergonomic support, it will make your workplace look stylish. So, buying these cushions will make your workplace more productive. Now, we will look at the reasons for which you should buy these seat cushions.
The first reason for which you should buy a seat cushion for bad back is that it is customizable. You can customize your cushion according to your comfort. If you want your workplace to look cool and classy, you should include these cushions. Here, you will get numerous style and color options. 
Another reason to buy these cushions is comfort. After installing it to your chair, it will provide you with more comfort. If the inbuilt cushion of your chair is not soft enough, you can add these cushions. Or else, there is a probability that you will feel restless. A comfortable position will help you to improve your performance. Besides, your efficiency will increase.
Sitting posture is one of the prevalent reasons for back problems. If you sit in the wrong posture for a long time, it may induce back pain. Therefore, buying these seat cushion for bad back is a must if you see that your back is getting affected.
Well, soft cushions are ideal for comfort, and the hard cushions will improve your viewing scale. So, if you purchase these cushions, you will get comfortable and improve your viewing angle.
Conclusion
Before making the decision, we would recommend you to take a look at this article. It will help you to make the right decision. Besides, buying one of those seat cushion for bad back will bring beauty and comfort to your office. Also, you will become more efficient.
Video ads for product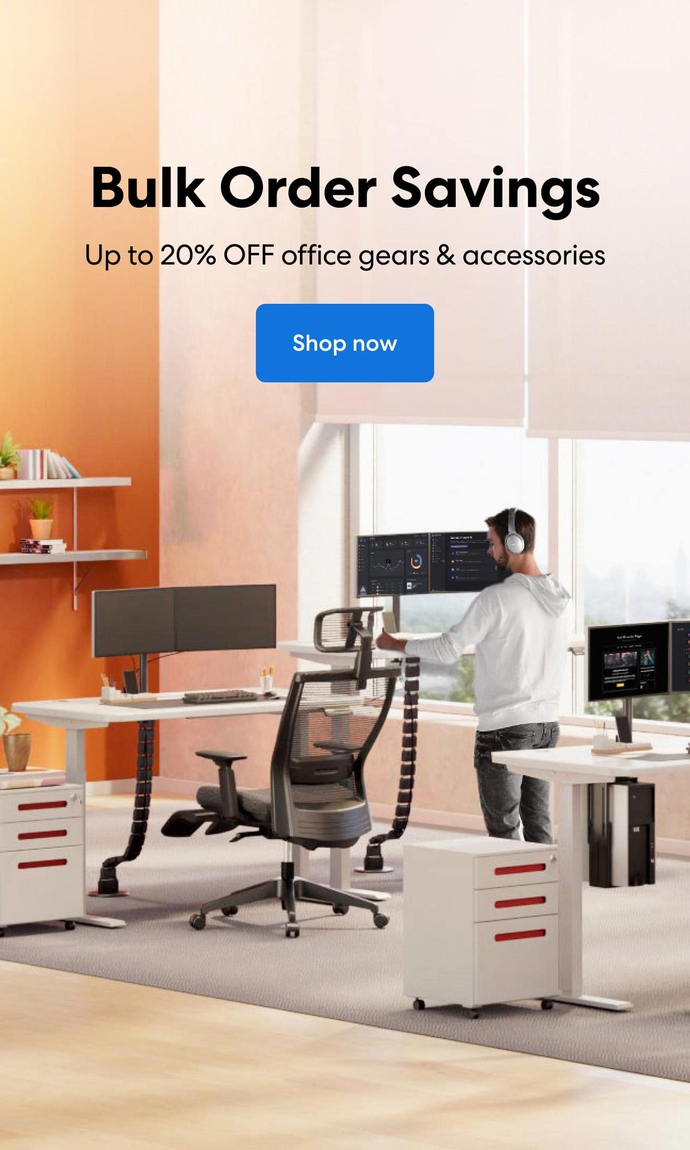 Subcribe newsletter and get $100 OFF.
Receive product updates, special offers, ergo tips, and inspiration form our team.