Workplace Inspiration
Best Sit-Stand Workstation For Desktop And Laptop

Autonomous
|
Feb 18, 2022
1,367 Views
Would a standing desk benefit your home office? Even after extensive research, you won't be able to determine how comfortable - or cramped - a traditional office desk might be unless you try it for yourself. You (probably) have to assemble a sit-stand workstation dual monitor desk at your place of residence to accomplish this. If you get your sit-stand workstation desktop measurements wrong, this can be a frustrating process.
Standing office desks enable you to adjust the chair's height to your body, then adjust the sit 2 stand workstation height to the chair (in that order) when you want to sit - right down to the last centimeter. What does it all mean? Based on opinions in the top sit-stand workstation reviews, you can create the perfect fit, no matter your body type.
List of Standing Desks and Desk Converters
Here is a list of the best standing desks and desk converters for you. Check them out now.
1. Standing Desk Converter by Mount-It!
Gas spring arms make it easy to rise from a seated position to a standing position. It helps to improve your health and reduces neck, back, and shoulder pain by encouraging more movement during the day. With the gas spring handles, your desk rises from 4.3" to 19.9" in seconds.
You can raise and lower the desktop standing desk converter with the gas spring handles. This large desktop area (37.4" wide) can accommodate dual monitors or laptops. The thick (16mm) material can carry up to 33 pounds.
Both a mouse and keyboard can fit in the keyboard tray. Scratch-resistant pads on the bottom of the keyboard tray offer greater comfort. In seconds, your existing desk will become an active workstation.  
2. Electric Monitor Riser by Mount-It!
You can convert this workstation to a sit-to-stand desk at any height. This electric standing desk converter includes generous room for your computer and peripherals, as well as a monitor riser that allows for full rotation and tilt of your screen. Get up in seconds from a seated position. Increase your posture and improve your work environment.
Save hundreds of dollars by utilizing your existing work surface or desk. A simple height adjustment control system and a powerful motor system raise and lower your entire workstation quietly and easily. The controls are simple. Compatible with any VESA-compliant monitor up to 32". With a screen tilt angle of +/- 45° and a full 360° rotation, you can free up space and work more ergonomically.
Despite its generous dimensions, the desktop is spacious enough to accommodate a laptop and mouse and a keyboard and mouse. An easy-to-use front slot allows you to store most smartphones and tablets. The large free-standing steel base ensures stability as you adjust the height.
3. ObVus Solutions Laptop Tower Stand
This is a sturdy, lightweight, and sleek laptop stand in terms of office supplies. Sitting to standing can be done easily; no standing desk is required (unless you are particularly tall), but adjusting the height and angle requires some strength. You won't have to worry about your laptop and monitor setup collapsing while you're working, spilling coffee all over the place.
4. Monoprice Sit-Stand Desk Converter
We recommend the top pick if you want to incorporate a sit-stand routine into your workday with all your peripherals but don't have a sit-stand workstation desktop. With Monoprice's ergonomic laptop setup, you can get a standing desk for much less money, and setting it up is incredibly easy.
It is quite thin at a lower setting and is surprisingly lightweight. The only problem with this stand-and, which is true of any converting stand-is, is that it takes up desk space underneath that could be used for storage if lifted up and down every day.
5. Superjare Dual Monitor Stand Riser
Particleboard may be lightweight, but it holds my monitor and laptop securely. Metal stands can be a bit industrial-looking. Particle boards are inexpensive, too. Each piece of the sit-stand laptop desk comprises three pieces—one middle piece and two adjustable sides. You can even collapse the sides together to make the piece shorter.
What's the best part? You can store notebooks, keyboards, and other clutter-generating items underneath it. It's not a good option for occasionally standing up and working. Furthermore, it's tough to move between rooms. It should do the trick if you spend most of your time at a sit-stand workstation desktop.
6. Yogibo Nnewvante Traybo 2.0
It is great and affordable, but the Nnewvante is also a good option for occasionally working away from a regular desk. This smart office device even works while driving. Yogibo's lap desk is made of bamboo and has a squishy pillow bottom, which, in line with the company's pillows and beanbags, is comfortable against your legs.
Furthermore, the entire tray doesn't wobble when you type since there are no legs. Alternatively, you can place a tablet or phone in the slot for video chatting or watching movies. With the lap desk, you can draw or comfortably write after with your computer work.
7. Rain Design mBar Pro+
Rain Design stands are made of thin aluminum but are extremely sturdy despite their simplicity. Typing on it will not bend or buckle so that you can use it in your office, living room, or coffee shop without any problems. It folds down to 9.5x6 inches, so you can put it in a bag that you might use for your laptop. It doesn't weigh much either.
An angle of about 5 inches raises the laptop 5 inches above the desk. Placing the mBar Pro Plus in a horizontal position will hold iPads up to 9.7 inches. The company also offers another mBar stand (with mBar Pro version) that raises laptops about 3 inches without folding.
Conclusion
The majority of body frames benefit greatly from standing or sit-stand workstation ergonomics. You can multitask more effectively and efficiently using an elbow-height desk (rather than standing up and down), and you won't experience the leg/back stiffness that typically goes along with long periods of computer work at your sit-stand workstation for laptop. Now, let's pick one and shop for it!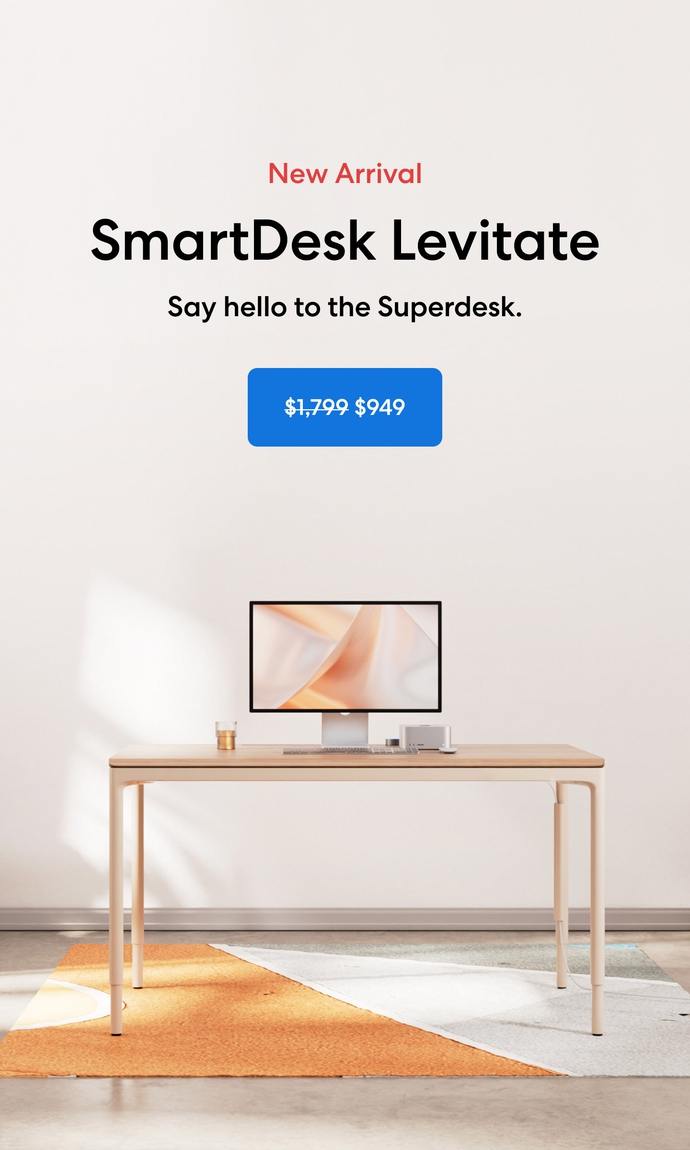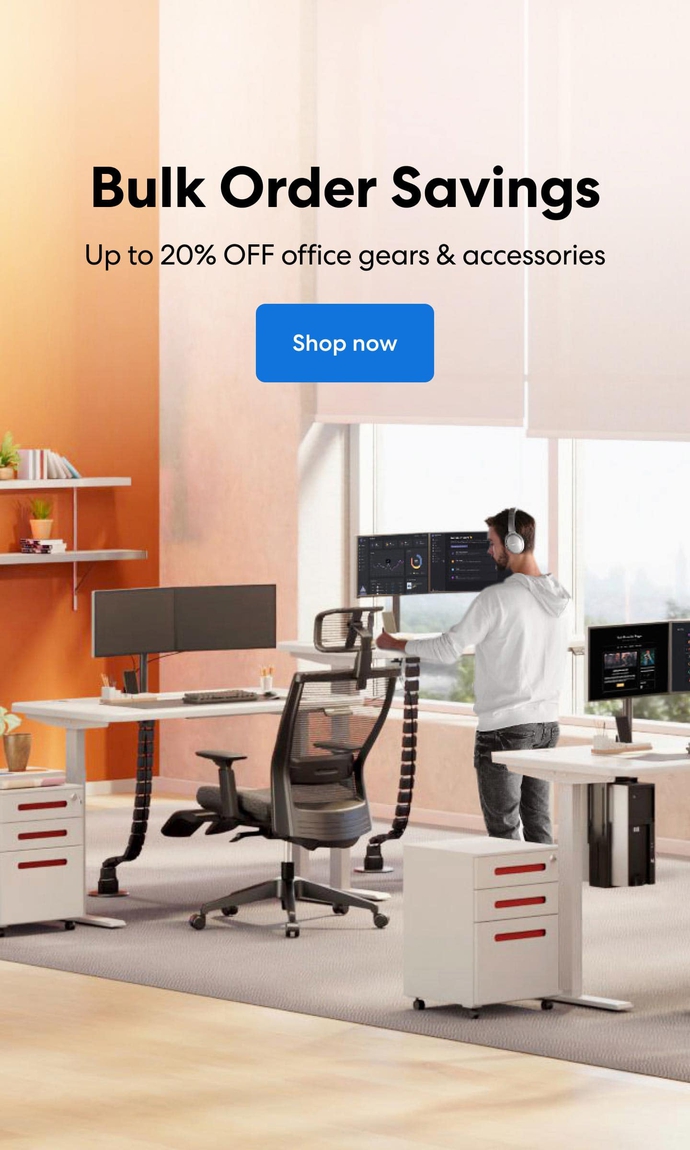 Subcribe newsletter and get $100 OFF.
Receive product updates, special offers, ergo tips, and inspiration form our team.