Workplace Inspiration
Best Sleeping Units for Airbnb and Vacation Rental Properties

Autonomous
|
Feb 25, 2023
637 Views
How amazing it would be to add an extra sleeping unit at your home that would serve the purpose of an additional room. Or install a sleeping unit and list it on Airbnb for extra rental income. According to a survey by CNBC, Airbnb hosts make approximately $900 per year by lending property on rent.
Apart from mobile sleeping units, we also sell the best studio shed, modern shed, wooden shed, and small garden shed. Explore more in this article regarding the best ADU Autonomous sleeping units and how they can benefit you.
What is an Outdoor Sleeping Unit?
An outdoor sleeping unit is an independent sleeping chamber installed anywhere. The unit encompasses a complete shelter and cover from the outside world. It offers adequate house protection and is made to last just like a regular house.
People who wish to add additional sleeping space to their homes prefer a mobile sleeping unit. Furthermore, these units are installed in demand by Airbnb hosts to make money.
Why Do People Use Mobile Sleeping Units?
Sleeping units create an ideal environment for people to relax and sleep without being disturbed by outside noise and disruptions. Sleeping units are mostly sound-proof, which further elevates their usefulness. If you live in a noisy neighborhood or around the jungle, then a sleeping room will be your best investment.
People are actively searching for durable sleeping units to install in various locations around their respective cities. They then list these 'so-called' rooms on Airbnb and earn money by renting them out.
How Do Sleeping Units Operate?
ADU pods, often known as sleeping units, work in a distinctive manner. These pods are put together as fully Autonomous units. They are externally connected and provide you with a place to work or relax effectively. You can choose a warm lighting option for the sleeping units in these pods. The convenience that these pods provide is their main plus. Within a day, they can be quickly put together and taken apart.
Benefits of an Outdoor Sleeping Unit
The significant benefit of owning a sleeping unit is earning a stable income. Autonomous house pods are famous for offering unique and unforgettable experiences to guests. These tiny and well-furnished houses are the perfect investment that provides a high return in considerably less time.
You can easily list your sleeping pod at Airbnb and wait for the magic to happen. People owning sleeping units in major urban cities make around $70 up to $500 per night. The better your pods are furnished with the level of utilities and facilities provided, the better rent you will be able to charge.
Apart from that, you can also build a studio shed for giving out to rent or use it for yourself. The level of customization available with these ADUs is insane.
Pros of a Sleeping Unit
Easy Assembly

– These pods can be assembled within a day. With that, you can even dismantle them quite easily.

Provides Mobility

– If you wish to move out to a different state, you must disassemble your pod and carry it along with you. These sleeping units offer the ideal mobility.

Multi-Functional

– You can customize a mobile sleeping unit into whatever room you may like. These include an independent workspace, gaming setup, kids' room, and more.

Low Maintenance

– Prefab ADUs are one-time installation units with little to no need for regular maintenance. The solid structure is made of high-quality materials that withstand harsh weather and offer complete protection from the outside world.

Rental Income

– You can list your sleeping unit on Airbnb and earn almost 200% return on only your first year. You can expect better returns in major urban areas.
Cons of a Sleeping Unit
Expensive

– For some users, sleeping units may be costly since they require a hefty initial investment.

Separate Installation Charges

– Installation charges for any pod are charged separately that are not included in the base price of the product.
Dwelling Unit vs Sleeping Unit – What is Better?
Dwelling units and sleeping units both serve different purposes. We recommend that you understand the difference between the applications of these prefab ADUs. This will allow you to decide better on which pod to invest in.
Dwelling Unit
A dwelling unit can be referred to as a tiny house that serves various functions. It might have a living room, a small kitchen, and an area for the kids to play. Dwelling units are shared mainly by more than one occupant.
Sleeping Unit
As the name suggests, a sleeping unit is primarily a bedroom where an individual can relax and sleep. A sleeping unit may not include other amenities, such as a kitchen or a bathroom. It is a designated place for sleeping and usually costs less than a dwelling unit.
Both dwelling and sleeping units are valuable inventions. Each of them serves a specific purpose. A dwelling unit offers more facilities than a sleeping unit. However, it depends on your needs and preferences. If you wish to invest in a place where you can sleep and relax without hitting your pocket hard, then a sleeping unit is best for you.
Where to Get the Best Sleeping Units?
Autonomous is the leading manufacturer and provider of high-end sleeping units for vacation rental properties or Airbnb. They are expensive but offer premium quality pods that last for an eternity and low-maintenance costs. Autonomous assemblers can assemble sleeping units for you within a day.
Conclusion
Mobile sleeping units are currently the best investment if you wish to earn money through rentals. Their multipurpose use pods serve as an ideal place to work, relax, or sleep. Let us know if you love the idea of living in a sleeping unit amidst the wilderness around. It is undoubtedly an adventure, provided you are protected from outside harm.
Video ads for product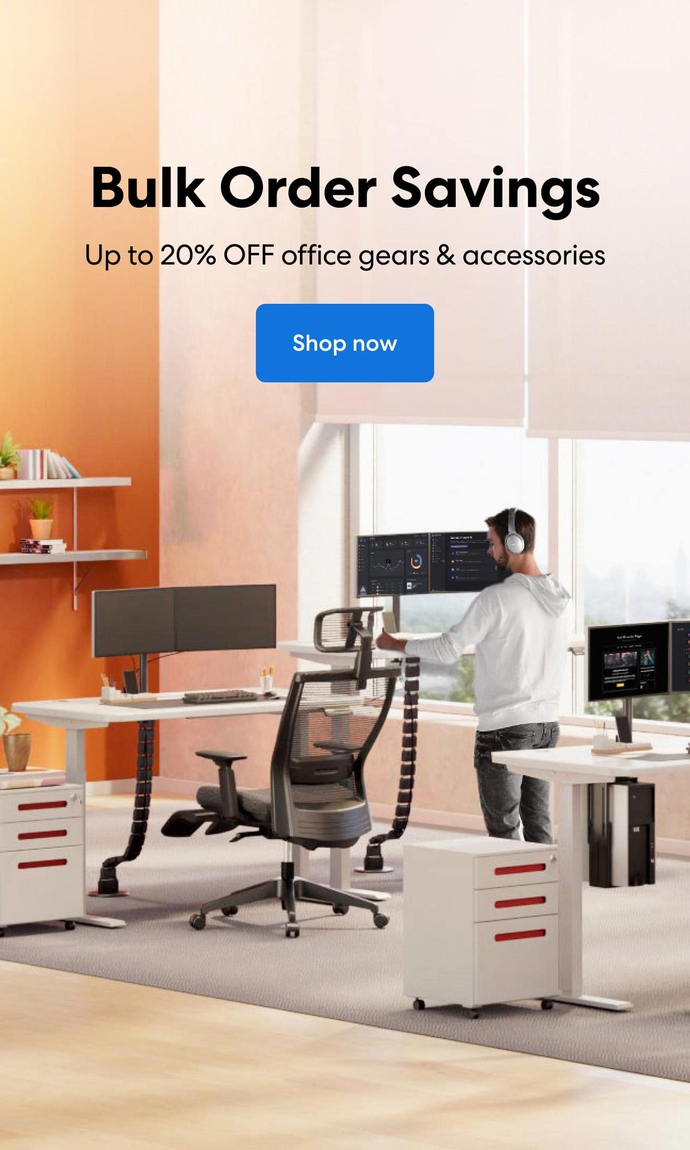 Subcribe newsletter and get $100 OFF.
Receive product updates, special offers, ergo tips, and inspiration form our team.