Using smart light bulbs over regular ones can give you many benefits and convenience. Despite sounding high-tech, the best smart light bulbs can save six times more energy than the usual incandescent lighting. Moreover, you can control them from anywhere using your phone or remote control. 
In this article, we'll provide more information about the best smart lighting system and offer recommendations to help you find the best smart LED bulb for your home. 
What to Look for in Best Smart Bulbs?
To find the best smart bulbs, here are a few things you need to consider. 
Color, Brightness, and Temperature
Some lighting has a neutral color, such as white or yellow. Meanwhile, some other bulbs offer more color options. They can even be adjustable according to your preference. 
Choosing a smart light bulb's color usually depends on your preference and the kind of room you're using it in. You might want a neutral lighting color that is easy on your eyes for your workspace. 
On the other hand, you might want your bedroom to be more colorful, so you opt for a blue or purple light bulb. That's also acceptable as long as it's comfortable for you.
Picking your light bulb's brightness also depends on your preference and usage. However, it would be better if you can adjust the dimness of your lighting. That way, you can use it for any situation.
Smart light bulbs have several temperature options as well. Generally, they're categorized as cool-temperature lighting and warm-temperature lighting. The former gives you blue-toned light, while the latter shines yellow-toned light. 
Choosing between white vs. yellow light bulbs can be crucial for eye comfort. It's best to use white lighting for your workspace since it can increase your focus. Yellow lighting would be suitable for your bedroom because it gives ambiance. 
Connectivity
What makes smart light bulbs "smart" is their connectivity. It's also the main thing that differentiates them from regular light bulbs. 
Most of the time, smart light bulbs are connected to your control panel through Bluetooth or Wi-Fi via an external hub. Bluetooth's connectivity range can be more limited. That's why it's more suitable for fewer light bulbs. 
Meanwhile, connecting your light bulbs through Wi-Fi might be easier and cheaper. It can be an option if you don't want to install an additional hub in your home. 
However, it is always a good idea to have a separate hub like Zigbee to connect your bulbs. It's especially useful for a larger number of bulbs since it provides you with a wider connectivity range.
Compatibility
If you have a smart home ecosystem such as Alexa or Google Home, ensure your light bulbs are compatible. While some bulbs already support many smart home systems, others may have limited compatibility. 
Connecting your lighting with your system will enable you to control it with voice commands, making your home more accessible and convenient for everyone.
Control Options
The more control options you have, the better your light bulb is. Usually, you can control your smart home device through voice commands, a phone app, a control panel, or a physical switch. 
The ability to control your lighting through an app may give you the most advantage. Some apps allow you to turn your light on and off, pick colors, adjust brightness, and use more features. On the other hand, some apps give you more limited control over your light bulbs.
Cost
A smart light bulb can cost as low as $10, although to get more premium features, you usually have to pay more than that. On average, it costs $30 to $50. 
Remember that installing a hub will add more cost. However, it also gives you more flexibility to control your smart home equipment. A hub installation's price ranges from $20 to $100. 
20 Best Smart Light Bulbs
Let's take a look at some of the best smart light bulbs and their features. 
1. Eco4Life Smart Wi-Fi LED BR30 Bulb - 4 PACK
This light bulb can be considered the best smart LED bulb. It is so easy to set up. You can directly connect it with an app on your phone through Wi-Fi.
It lets you adjust the light's temperature, brightness, and color. Moreover, it's compatible with Alexa and has a timer feature that enables it to turn on or off automatically, making it one of the best Wi-Fi light bulbs. 
| | |
| --- | --- |
| Bulb type | BR30 |
| Base type | E26 |
| Brightness | 1100 Lumens |
| Life expectancy | 22.5 year / 25,000 hours |
| Color temperature | 2700k – 6500k |
| Working voltage | AC 120 – 60Hz |
| Compatibility | Android 5.0+, iOs 9.0+ |
| Warranty | 1 year |
2. Eco4Life Smart LED Light Bulb with Color Changing & Dimmable, 4 Pack
You don't need any hubs to make this bulb work. It connects through Wi-Fi, is dimmable, and has a remote control. 
Similar to the Eco4Life BR30 Bulb, this bulb also has a timer feature. It's also compatible with Alexa, Google Assistant, and Apple Siri. 
| | |
| --- | --- |
| Dimensions | 2.4" x 2.4" x 4.7" |
| Bulb | A19 |
| Base | E26, E27 |
| Lumens | 800 (60W Equiv) |
| Voice command | Alexa or Google Assistant |
| Warranty | 1 year |
3. Philips Hue White and Color Ambiance 2-Pack A19 LED Smart Bulb
This bulb has 16 million color options that can last for 25,000 hours. You can connect it through Bluetooth or Zigbee. 
If you're looking for game room lighting ideas, you can consider this one. 
4. LIFX Color, A19 1100 lumens, Wi-Fi Smart LED Light Bulb
When most smart bulbs give you 16 million color options at most, this one has 550 billion! The LIFX Color Light Bulb is dimmable and compatible with Alexa, Google Assistant, and Siri. You can connect it to your other smart devices through Wi-Fi. 
These bulbs can be good gaming lights due to their massive color options.
5. TP-Link Kasa Smart Light Bulbs
The appealing feature of these bulbs is that you can monitor your energy usage. It's also compatible with Alexa and Google Assistant. You can adjust the settings with a remote controller. 
6. LIFX White, A19 Wi-Fi Smart LED Light Bulb
Although this bulb only has one color, it's dimmable. It connects through Wi-Fi and can be voice-controlled with Alexa or Google Assistant. 
7. Sengled Smart Bulb
The bulb comes with 800 lumens or 1000 lumens. It has 16 million colors, is dimmable, and connects through Wi-Fi.
8. Wyze Bulb Color
This bulb allows you to set the brightness from 30 lumens to 1100 lumens. It also has a temperature control with 16 million color options, making it one of the best study lights out there. 
9. Meross Smart LED Light Bulb
This smart light bulb is compatible with so many smart ecosystems including Google Assistant, Siri, Apple Watch, Alexa Echo, Apple HomeKit, Echo Dot, and SmartThings. 
10. Sengled LED Bulb with Motion Sensor
While this bulb only comes in one color, it has an advanced motion sensor that can detect motions within 30 feet. The sensor allows the bulb to stay alight until 90 seconds after it stops detecting movements. It is also energy-efficient and safe to use outdoors. 
11. GE CYNC Smart LED Light Bulb
This best smart light bulb works with Alexa and Google Home. Despite having millions of color options, it uses 84% less energy than standard 60W incandescent bulbs. 
12. Nooie Smart LED Bulbs
Nooie Smart bulbs have more than 20 years of life. It doesn't need a hub. You can connect it through Wi-Fi. The bulb has a special feature that makes it safe from overheating. 
13. Ikea Tradfri Gateway Kit
The bulb comes in one kit, so it's easy to set up. It also comes in a white or color option. You can control it with a remote. If you're looking for desk lighting ideas, this one might be perfect.
14. YEELIGHT LED Smart Light Bulb
The Yeelight LED Light Bulb has a Chroma Visualizer feature for an immersive video and audio experience. Similar to most smart bulbs, it is compatible with the smart home ecosystem and adjustable. 
15. Nanoleaf Essentials Smart Bulbs
This light bulb can connect through Bluetooth. It's compatible with Apple HomeKit and Google Assistant. Not only that, but it's also dimmable via voice or app.
16. Brilli Smart LED Antimicrobial Bulb
The Brilli bulb has UV-free LED technology that can kill 85% of Influenza A in eight hours. You can control it using the free Brilli mobile app. The bulb has adjustable brightness, temperature, timer, and many more. It's recommended that the bulb directly faces surfaces for maximum effect. 
17. Cree Lighting Connected Max Smart LED Bulb
This is another best smart LED bulb you can consider. This bulb has similar features to most smart light bulbs here such as being color-changing, having an automatic timer, and many more. 
18. Feit Electric Recessed Kit
You can control this bulb through Wi-Fi from anywhere in the house. It also has a color-changing feature and is controllable via Alexa and Google Home.
19. Govee Smart Light Bulbs
Like most light bulbs here, it's compatible with Alexa and Google Home. It doesn't require a hub, has millions of colors, and is dimmable. 
20. Hive LED Light Bulb for Smart Home
The Hive LED Light Bulb requires its Hive hub. It's compatible with Alexa, Google Home, and IFTTT. You can have millions of color options. It also has a timer feature.
FAQs
1. Are smart lights a security risk?
Smart lights can be a security risk but not necessarily. 
Hackers can infiltrate your smart home network. When they do, they can gather your personal information. You're more likely to get a cyber-attack from a short distance, but a long-distance attack could also happen. 
There are several measures you can take to prevent and minimize the risk of getting hacked: 
Buy your smart devices from reputable brands.

Separate your device network from your main network. You can do this by installing a hub.

Avoid using unnecessary features. While smart devices can be extremely convenient, using too many will increase your risk of getting hacked.

If you connect the device to your Wi-Fi, ensure that it has a unique and difficult-to-guess password. 
2. Do smart bulbs use electricity when off?
Yes, they do. However, the current they draw is very small. Usually, they only consume less than one watt when turned off, so they won't affect your energy bills that much. 
This happens due to standby power, also called vampire power. To be able to turn on at any time on your commands, smart bulbs need to always connect to the hub or network. Otherwise, the smart feature of your light bulbs would be useless. 
3. Is it better to get smart bulbs or switches?
Smart bulbs are generally better than smart switches though they're more expensive. In terms of functionality, smart bulbs usually have more to offer. They're also more convenient because they let you control your lighting from anywhere in the house. 
Additionally, smart bulbs are easier to set up. They can work with wireless protocols. On the other hand, to install smart switches, you need to deal with electricity, which might be complicated. 
However, smart switches can be cheaper options if you want to cut the cost of your smart devices. 
4. Can smart light bulbs be hacked?
Yes, smart light bulbs can be hacked. However, you don't need to worry. If you have put preventive measures to reduce the risk of your smart devices' security breach, you should be able to repel most attacks.
5. What happens to smart bulbs when Wi-Fi goes out?
It depends on the types of smart light bulbs you have. If your bulbs don't connect to the Wi-Fi, there shouldn't be any problem even when the Wi-Fi goes out. However, if they do, there are several possibilities. 
Your smart bulbs might completely stop working. The devices might have been intentionally designed like this, so there's nothing you can do. 
Another possibility is that they would still work like regular light bulbs without having their smart features. In this case, they would still turn on and off, but you can't change their settings freely. 
Your smart bulbs might also still have their smart features when the Wi-Fi goes out, although they're usually limited. 
6. Can multiple people control smart lights?
Most smart light bulbs nowadays allow multiple people to control the smart lights. However, it still depends on the types of smart light bulbs you use. 
Final Verdict
Before shopping for smart light bulbs, it would be a good idea to consider some things first. Those things include color, compatibility, cost, connectivity, and control options. You might also want to weigh between safety and convenience. In the end, choosing the best smart lighting system is all up to your lifestyle and your preference.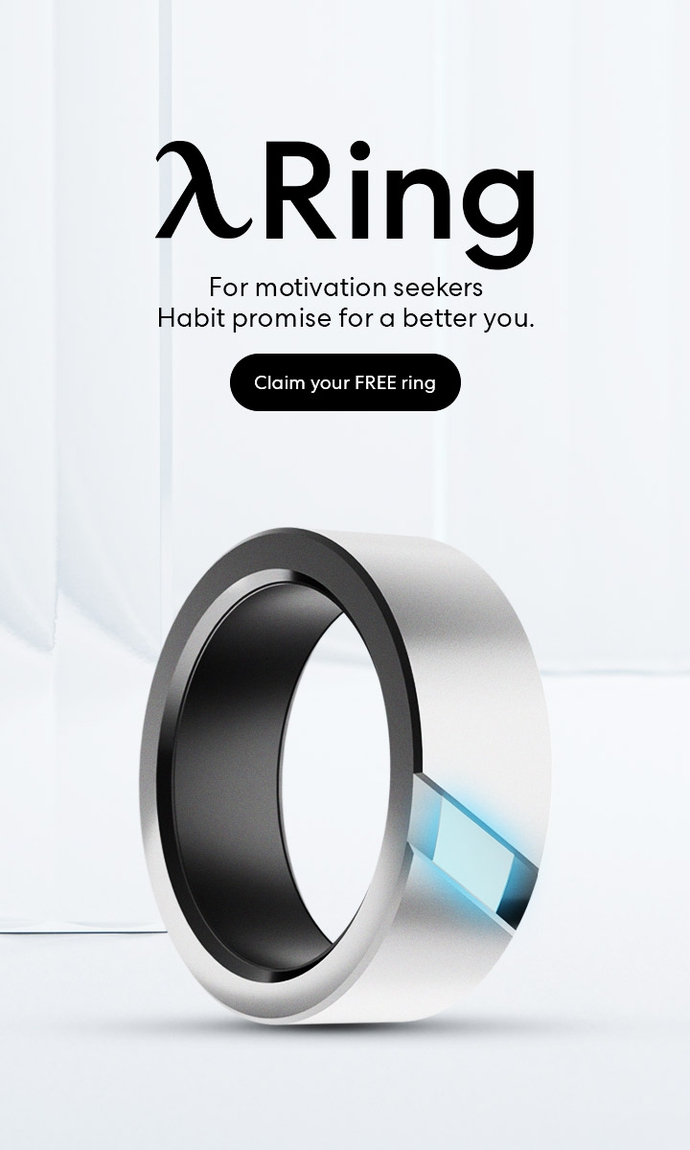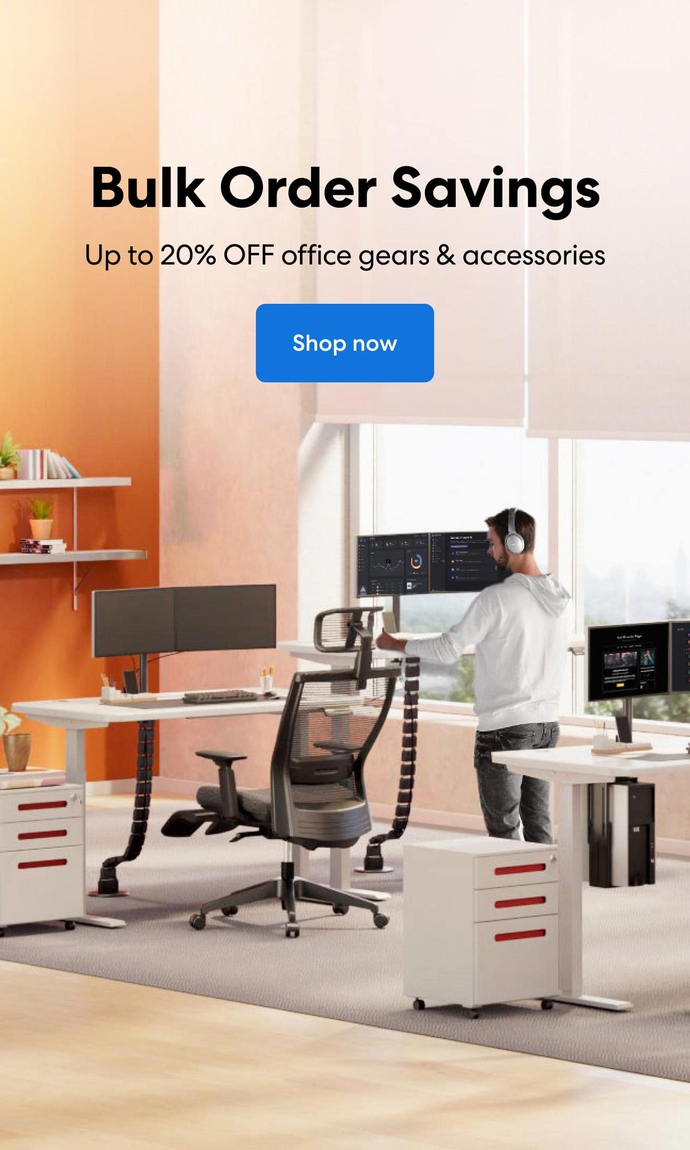 Subcribe newsletter and get $100 OFF.
Receive product updates, special offers, ergo tips, and inspiration form our team.