Smart Products
Build A Custom Office Desk: 4 Steps (with Detailed Guidelines)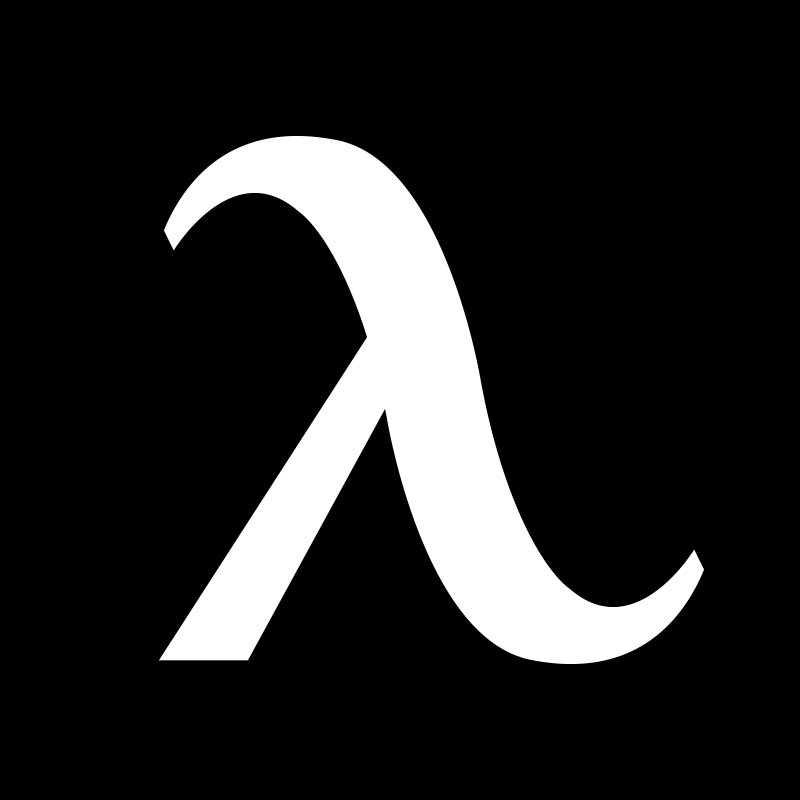 Autonomous
 | 
Dec 2, 2021
It's not unusual to find yourself sitting on the fence about whether to build a custom office desk or to go to the store and just buy one. While both decisions have their benefits, you should consider doing a home office desk DIY because these projects are personally satisfying and bring a sense of accomplishment when finished.
When you choose custom desks for your home office, you can make them as customizable as you wish. Imagining, designing, and finally creating something yourself is deeply gratifying. What's more, you get to put in the exact features you need, not just what the manufacturers thought you needed. You might even save some money while at it. Here are a few steps to building custom desks for your home office.
How to Build A Custom Office Desk
1. Determine What Kind of Desk You Need
Determining the type of customized office desk you need depends on certain conditions such as your office setup, work hours, kind of work, pastime, and budget. If you have a lot of room, you could choose to go for a standing desk with wide desktop space. Standing desks are usually ergonomic. You can also opt for an L-shaped desk. L-shaped desks save space.
You can quickly determine the kind of desk you need, if you know the primary purpose of your desk. Are you going to use your custom home office furniture for writing, gaming, just working on computers, organizing, or multi-purposes? The answers help you determine the right size, build, and storage needs for your custom office desk.
Some types of desks to choose from include:
Standing Desk/ Adjustable Height Desks
Many people can DIY standing desks, not many can build adjustable standing desks. Adjustable standing desks have adjustable desk legs that allow you to transform their heights from standing to sitting level whenever you wish.
Standing desks are most suited for people who work long hours every day. It's said to reduce the risk of obesity and decrease one's chances of having back pain. It helps keep your mood and energy levels up and may even increase productivity. These desks are pretty easy to build once you get a standing desk frame and an office desk surface.
Foldable Desks
This kind of custom office desk is best suited for people who do not have sufficient room in their office. It is especially beneficial to those working from a small home office. Unlike built-in office desks, foldable desks are temporary desks that you could fold away when not needed. You can move them out of the way and store them in the closet to create space in your office when the need arises.
Executive Desks
Custom desks for home offices can also be executive office desks. These desks are usually large and rectangular with a wide area on the desktop to accommodate all kinds of office tasks. Executive desks also have lots of storage space with enough room under them for hidden storage cabinets. These are the perfect custom home office furniture for people who have a lot of space.
Computer Desks
You can also customize your office desk by making a computer desk solely to place your computers. Computer desks can come in several shapes and sizes. They usually have compartments such as the keyboard and CPU compartments. They may be made of steel or wood or a combination of both. You can put in as many storage drawers as you want in these custom office desks.
2. Gather the Materials You Need for Your Custom Office Desk
Once you decide the type of home office desk DIY you want, the next step is to gather the materials you need. A few necessary tools include:
The Desk Surface
The desktop is an essential element in the desks. It provides a solid space to store all your office equipment and accessories.
Two options of desk surface for your custom home office furniture include making a desk surface yourself or buying one. Making a desk requires you to buy the wood, and then do the sanding, staining, and finishing yourself. To make your desk surface, you may also need some sheets of thick MDF, some pieces of pine, or any other wood of your choice. The dimensions for these, depending on the size of the custom home office furniture you're building. Alternatively, you could buy a large door and repurpose it.
A second and easier option is to buy an already finished desk surface. Many desk makers make desk surfaces for people who are interested in home office desk DIY. Autonomous, for instance, has an office desk surface that's easy to assemble when paired with one of their frames.
The Drawers
You can't have a customized office desk with no space to store work tools and accessories. To customize an office desk, you need some drawers to store office accessories. You can buy a matching set of drawers or just use an old filing cabinet if you are on a budget. Before getting drawers for your custom desks for your home office, make sure you measure them to ensure they match the dimensions on the desk you're building. Craiglist is one place to find second-hand drawers, though you can opt for brand new ones if money is no issue. You can make your drawers yourself if you don't mind the additional work.
Working Tools And More Materials
To build a custom office desk you need some carpentry tools, you can't customize your home office desk without having some basic tools. Some of the tools you need include a drill and some drill bits. You also need a Philips head for your drill. Then you should get a square, hammer, caulk gun, table saw, and tape measure.
Some more materials you may also need depending on the type of home office desk DIY you're doing, include screws, small finishing nails, liquid nails, primer, bolts and nuts, and caulk.
The Legs
The legs are one of the most important features of your custom home office furniture. A desk usually has four legs, sometimes five. You can choose to get non-adjustable or adjustable desk legs. Adjustable legs have grown more popular in recent times because they help switch between sitting and standing positions while working. Autonomous has some DIY adjustable desk legs. They come in very varieties such as the fold-away desk legs, electric-powered desk legs, and manual crank desk legs among others. You can also choose to build your desk legs for your custom desks for home offices.
3. Steps to Start Building an Office Desk
Once you've collected all your parts, you're ready to put everything together. Here are the steps to putting together your custom home office furniture.
Check The Dimensions Of Your Desk
Get your preferred desk chair and try to simulate sitting on your desk. Adjust the height of the modern desk chair to your most preferable height and do the same with the armrests too. Measure the distance from the ground to the armrests. This gives you an idea of where your desktop, desk legs, and drawers should go. Write down these measurements so that you do not make any mistakes when you start putting the desk together. If you are using adjustable desk legs, you do not need to do this.
Also measure out the desktop for the positioning of the legs, so that the legs are nicely and evenly spaced.
Drill Some Pilot Holes for Your Parts
Once you have figured out exactly where you are going to place everything. You start drilling in the pilot holes on the desk surface using the drill bit. Flip the desktop over on your work surface so that you can work directly to the underside of the table. It's important to mark out these holes first because drilling directly into the wood might cause it to break while you're still working. If you're building a five-legged table, place the pilot hole for the fifth leg in the middle of the back edge. It's a good idea to install some anti-sagging braces at this point. The perfect place for them is in the middle of the desktop, away from the spot where you plan to place the drawers. This is also the time to attach the leg brackets if you're using one.
Assemble the Parts
You can either use a drill or a screwdriver to assemble your parts, but drills are way more efficient. First, attach the legs. If you have plans to put in some cable management trays in your built-in office desk, now is the time to do it. There's lots of space left under the table once you fix the legs to the desk surface, so place these storage spaces in the space you have left. Buy some drawer sliders to make your drawers slide in and out easily. If you are using a filing cabinet, just slide it underneath the desk
4. Reviewing your Custom Office Desk after Building
Once you are done assembling the parts, check to make sure it's the proper height. Also, check that your new custom office desk is stable and level. You can do this using a level. Everything should be on your level flat surface. It's easier to fix leveling problems if you're working with adjustable legs. Once you're done, try placing your computer and other work equipment on the desk to check how comfortable it is to work on. This concludes the process of building your custom desks for home office.
FAQ About Home Office Desk DIY
Here are a few FAQs about custom desks for home furniture.
1. Is it Cheaper to Build or Buy a Desk?
It all depends on the materials you use to customize your office desk. Just because you're building a home office desk DIY, doesn't mean you can't have high quality or high-end hardware. Generally, however, building your furniture could help you save some money. With DIY, you choose to spend money on parts depending on your budget. Not all good quality hardware is expensive and one can also opt for second-hand or repurposed materials for the custom office desk.
2. How does One Choose the Right Size Desk for their Space?
With desks, size matters a lot. The dimensions of your custom home office furniture must be decided while considering the dimensions of your office. If you're struggling for space, then don't go overboard with your choice of desk size. This is one benefit of having a built-in office desk. Unlike when you buy at a store, you can consider dimensions before building a desk for your space.
3. What is the Best Custom Office Desk for Productivity?
Ergonomic desks are said to be the ones most likely to increase a person's productivity. This type of desk gives you a chance to sit, stand, and stretch your legs all while still working. They're best enjoyed when paired with ergonomic desk chairs.
4. Which Custom Office Desk Materials are Best?
The best materials to use when trying to customize your office desk are high-quality wood, preferably warp-proof MDF. They could have standard or matte finishing depending on your budget. Smooth, thick plywood also works and does not cost a lot of money.
5. How Much Storage do I Need on My Custom Desk for Home Office?
How many materials have you got to store? One great advantage of doing a home office desk DIY is that you can build in just as much storage as you need. This is unlike most standard store-bought desks that only offer a certain number of drawers and storage space. When building custom desks for your home, put in exactly as many drawers as you think you need on your desk, no more, no less.
What Not To Do When Building DIY Custom Office Desk
These are a few things to avoid if you want to build desks that last.
1. Don't Use All Inferior-Quality Materials
Don't be so eager to stick to a budget, that you build a desk with inferior materials. An inferior desk may not last more than a few months and you have to spend more money doing it all over again.
2. Don't DIY a Custom Office Desk If You Don't Have the Skills
DIYs are not for everyone. If you're likely to drill through your palms with a power drill while trying to drill a hole in a desk surface, then you're better off just buying a store-bought desk.
Hey, you have special pricing through your company.
Get exclusive rewards
for your first Autonomous blog subscription.
WRITTEN BYAutonomous
We build office products to help you work smarter.
Coming at You Live from Autonomous' Social Media!