Workplace Inspiration
How to Build a Garden Office on a Budget? How Much Should You Spend?

Autonomous
|
Jan 8, 2022
1,805 Views
Garden offices require a whole new level of planning and ideas. A garden office on a budget is everyone's desire because an outdoor work setup will allow you to enjoy the weather and work nearest to nature. And many people know how nature plays a positive role in enhancing mood and energy levels while working. As suggested by many studies, working in the fresh air and natural light can substantially influence a person's ability to complete tough tasks.
And for people who have limited indoor space or cannot get the desired amount of quiet inside, a cheap garden office pod seems like a true desire. This article will cover some garden office pod, and backyard office shed ideas that will fit your budget.
Things to Know to Build an Outdoor Office Pod on Budget
Setting up an outdoor office pod or an outdoor DIY room requires a few considerations mentioned below.
Permission
If you are building an outdoor garden shed, you might need permission. Yes, outdoor sheds require permission, but sometimes it falls within the permitted development you got when you purchased or rented the house. However, you must check in with your landlord or the regulations set by your area in charge to know the permitted dimensions for your outdoor office setup.
The Cost
While it would be ideal to have a clear estimate of the cost of each form of garden office on a budget, this is not achievable. A garden office's cost is determined by its size, location, and specifications, just like any other building.
Those who come up with their design, do not require planning permission, and intend to build their garden office on a DIY basis will face quite different expenses than those who choose for a comprehensive package. And if you think about how much you should spend on a garden office, make sure you have at least £5,000 to £20,000 set aside for this kind of project. Now depending on the interior, office accessories and the type of office you desire, the cost will vary.
Electric Supply
Electricity is what transforms a simple garden room into a functional garden office. You should also consider a mains water supply and garbage disposal if you plan on using your garden office for an extended period or if you want it to double as lodging.
You won't have to walk back and forth between your business and your home every time you need a cup of tea or to use the restroom. Also, make sure your office pod has access to the Wi-Fi signals from home, so you don't embarrass yourself by lagging between the video calls with your clients.
Temperature Control
It is hard to imagine working outdoors in chilly areas, let alone act on it. Especially if you have a wood pod, you must not rely on zero insulation and let nature take its control. Make sure you are prepared for the weather changes, so your outdoor office isn't just a seasonal thing. Also, it is important to be prepared for heavy rain and thunderstorms, so the garden pond isn't soaked wet just because it drizzled a bit.
Location
The location of your garden office on a budget should be carefully considered. South-facing doors and windows will maximize the amount of light and warmth that enters the area, but because there's a risk of overheating in the summer, a garden office facing this direction may require shading to keep it cool.
Cheap Office Shed Ideas that Are Creative
With the basics of a garden office understood, one starts to search for ideas to make their garden shed a safe place. Considering working from home and its pros, you also get the chance to personalize your workplace as you please. Here are some affordable and creative ways to create a cheap garden office shed for a limited budget.
Adding Curtains
Glare on a computer screen is unavoidable no matter where you set up your outdoor office. There are a few ways to reduce the brightness on your screen without squinting - the most obvious for a recycled summer house idea is to hang a lightweight curtain that you can pull across as needed. To dress the area, it's both practical and attractive.
Keep it Simple
Keep the color scheme subdued and the furniture adaptable to still be used as a peaceful summerhouse after business hours are done. Making the room work for your requirements requires flexibility. After all, all you need is a comfortable and quiet place to work in your home.
Use Colors
A paint job well done can enhance the complete look of your home garden office on a budget. Take your home office outside while maintaining the same level of design as inside. To design the room as if it were inside your home, paint an on-trend black feature wall and hang beautiful items. The feeling of familiarity will be soothing. To escape the screen and enjoy a garden break with a book during your lunch break, create an office 'break-out room' with jute floor cushions and informal seating.
Glazed Structure
Glazing not only looks great but also provides added benefits. Floor-to-ceiling glazing, whether in the shape of fixed panels or doors, can maximize natural light in a garden office while also giving you the best views of your garden when you take a break from your computer. However, this plan might cost you a little more than you like, but the results are worth every single penny.
Add some Plants
Garden sheds are usually multi-purpose, and that's the amazing thing about them. It could be your tiny escape from the world or a place where you can be you. Even if you dedicate a few feet to serious work, the rest can be the place where fun takes place. Our choice is to make it your garden. Adding some plants in your home office garden will be cheaper as well as beneficial. Working close to fresh plants will also improve your mood, and it is a tried and tested way to instill creativity.
Conclusion
A wooden pod for garden seems like a wise choice, but if you are not going to purchase a readymade pod, you can also get on the construction project yourself. A backyard office pod has many benefits as it will be cheaper than constructing an entire room. But one limitation is that you cannot modify the size, shape and design of a wood pod with a construction project.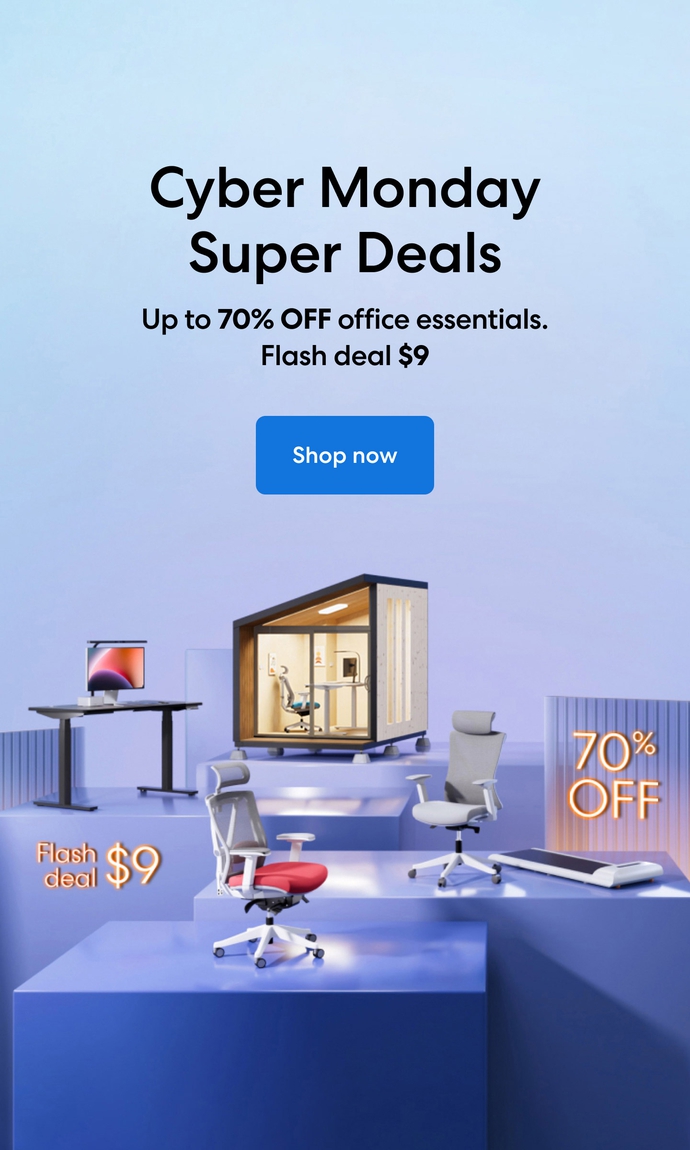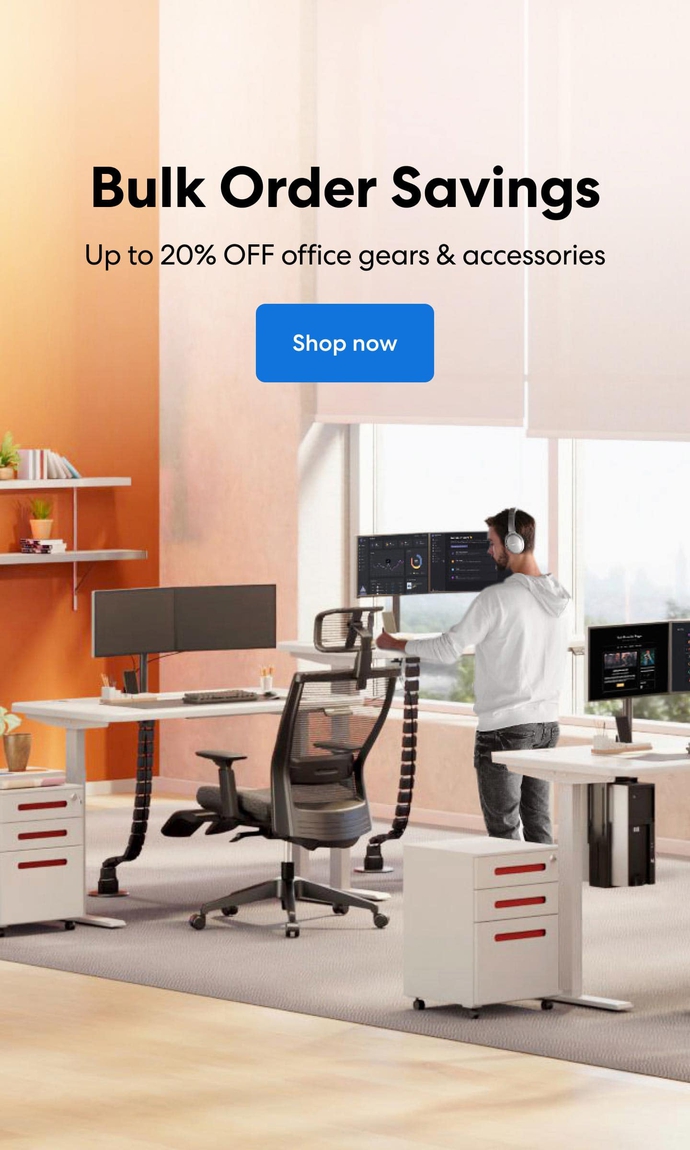 Subcribe newsletter and get $100 OFF.
Receive product updates, special offers, ergo tips, and inspiration form our team.