Hybrid Working
Business Should Consider Hybrid Work Plan Before Transitioning

Autonomous
|
Jul 4, 2021
1,681 Views
At the start of the pandemic, businesses went into full remote working. The transition was an easy one for most, with minimal time being spent on setting things up. As restrictions were eased and more people got vaccinated, businesses have one more step ahead. They need to know what's next for the business. Many companies have adopted a hybrid work plan, where it's a mix of remote working and work from home.    
This hybrid work model resulted in mixed emotions, where some like carrying on working from home and others don't. A few employees felt exhausted owing to too much digital collaboration. Even with its challenges, organizations are more aware of the benefits of hybrid work-in and have begun customizing their own.      
What is hybrid working?
There are plenty of sites online explaining the hybrid workforce meaning. It's a new work model or hybrid work plan that merges a remote working setup with an in-office one. The model is successful as it gives employees some amount of freedom concerning office and remote reporting. It gives them other benefits too, like on-site staff and access to the office when required.
This kind of hybrid work model is economical, as you don't need very large space for desks. In addition, it helps employers to reduce costs in maintenance and on rent significantly.

It lowers the infection risks as employees that aren't feeling well can choose to stay at home and work.

The hybrid team culture is more resilient to crisis. For example, if there is a lockdown, employees can easily work from home and adapt back into a remote environment when required.

Companies have more talent to work with as potential candidates for a job aren't limited to specific locations.

The hybrid office promotes a better work-life balance, easing the anxiety related to newly transformed work levels.        
What to consider before changing to a hybrid model and build a hybrid work plan
To make the most of your strategy for hybrid work, ensure that you have some considerations addressed before you implement it. These approaches will help you set ground rules, operate, and explain the new structure to all.      
Setup up a policy
This policy will support your daily hybrid working setup. Many are unwilling to go back to the office permanently, explaining how this new system will work. It will describe all standard business procedures, work from home rules, and how you will accommodate them moving forward.
Introduce your plans to employees
Explain the concept or what is a hybrid model or your hybrid working plans to employees. It is a flexible working space, where they can divide their time between work and home. Encourage them by showing this plan can benefit them, make them more agile and ensure a work-life balance.
Determine who is eligible for hybrid working
When planning for the hybrid model, consider who your plan is suited for. Certain roles may suit this type of work model, while others won't. For example, in hybrid working, someone with a job that involves face-to-face contact or personal interaction is better off in the office. The clearer you are about which roles work better for hybrid working, the less likely there will be confusion over it.    
Define the primary function of your office
Assess what your employees need or require most out of being in an office before constructing a hybrid work plan. For example, there may be specific tools or tasks that are better performed or useful when done in the office. Figuring out such aspects gives you a better idea of which employee should be at home or the office.   
Adding more equipment
The hybrid work models have certain requirements that have to be met to maintain productivity levels. Your employees would need more, if not better, equipment that helps all of them stay connected. Invest in more PCs, laptops, communication tools, collaboration software, internet connectivity so that they can deliver remotely.     
Boosting engagement
Develop a process that can help employees stay engaged and productive in your hybrid work plan. Online fun activities or video meetings won't be able to create ideal work culture or long-term success. Instead, find appropriate ways to facilitate an environment that's inclusive and collaborative. You can achieve this by clearing up work standards, ensuring direct communication regularly and creating effective remote collaboration opportunities. When you have these parameters in place, employees enjoy holistic representation and fewer boring connectivity initiatives.         
Office redesigning
Once your hybrid working plans are in place, certain features in the office won't be in use any longer. First, determine all of the tools, items, and desks that need to be adjusted. For example, you may need specific desks and chairs that are adjustable if you're going for hoteling office space. Or removing desks to cut down on the amount of floor space you rent out. Other times, you may have to invest in ergonomic desks to make the space more livable: dedicated hot desks, collaboration zones, private rooms, etc.       
Making the Autonomous Hybrid a part of your Hybrid work model digital solution
Once you've decided on transforming your office to make it hybrid-ready, move onto finding the tools to make that hybrid dream happen. The new Autonomous hybrid work app is something you need to have on board. This is software that makes space management a much easier task.
With this software, you can help employees find the best seating arrangement as they hotel-desk or check-in for a few hours. Leaving this choice in their own hands empowers them to be their best.
The Hybrid app can reduce office space costs while increasing employee satisfaction. First, you can plan out, from scratch, what your new layout will be like. Then, you can assign, self-manage available desk space for a more optimized hybrid workplace.
The hybrid work software can help you have a suitable hybrid work plan with multiple floors, schedule desk timings, and even set safe capacities and layout limits. You can plan and manage as an employer or plan the layout and let your employees do the rest.
The Hybrid app makes it easier to edit or customize your new setup and build a proper hybrid work plan. It lists out all available assets – these are all the desks and other furniture you have. You can even see all upcoming desk booking in the form of a timeline, so you know where everyone is.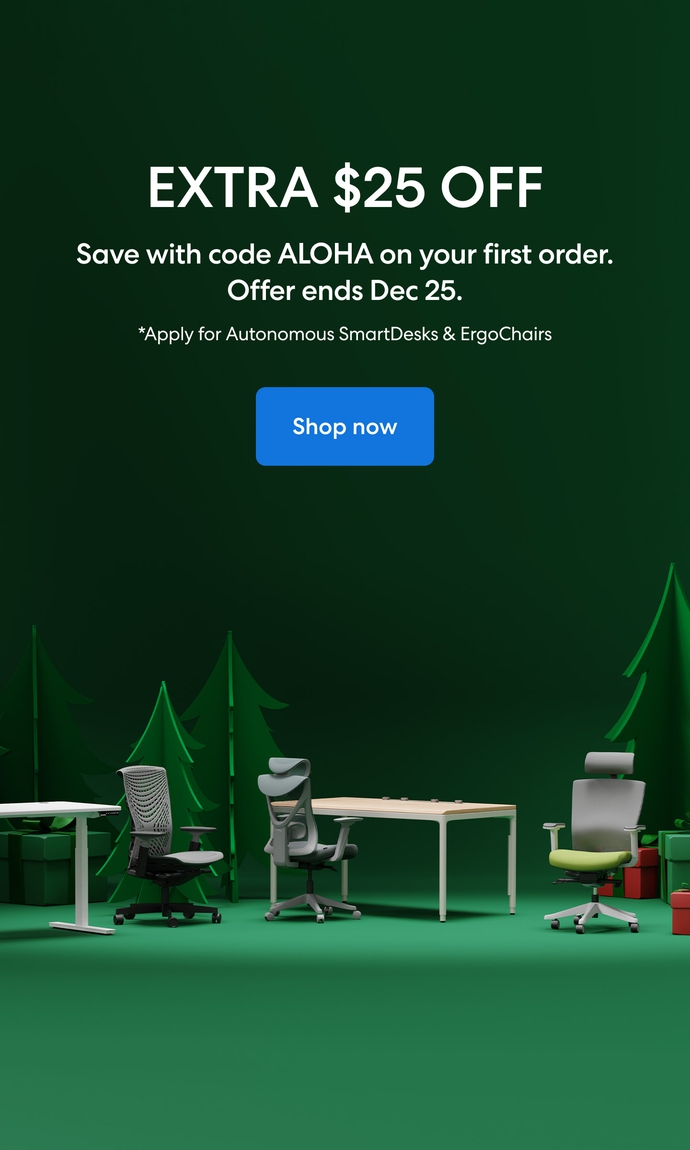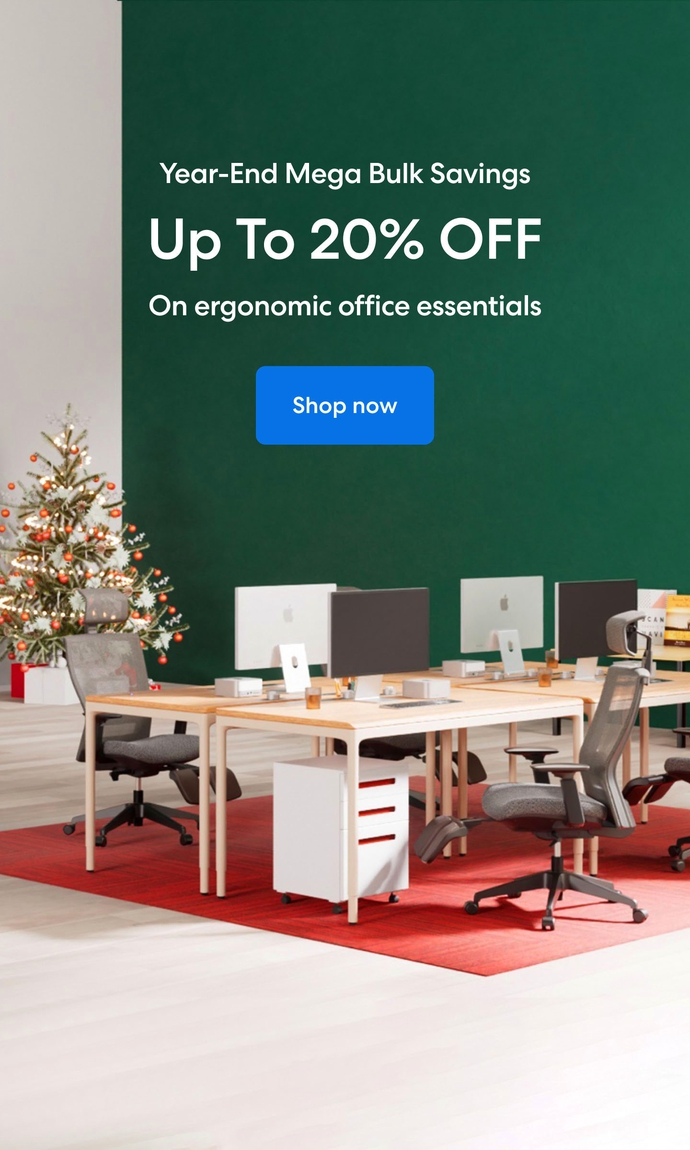 Subcribe newsletter and get $100 OFF.
Receive product updates, special offers, ergo tips, and inspiration form our team.