Smart Products
Caring for Your Secretary Furniture: Maintenance Tips for Long-lasting Beauty

Ethan Johnson
|
Sep 20, 2023
1,377 Views
A secretary furniture piece refers to a wooden desk that has multiple drawers and cabinets with doors that are often made from glass. It is an antique that may have value, depending on the emotional or historical connection. 
Unfortunately, many people throw these types of furniture away as they often fail to realize its value or are unable to take care of it. In this article, we will go over tips on cleaning, polishing, and preserving the beauty of a secretary cabinet, desk, or other furniture piece. 
Keep reading until the end, as we will also explore how proper maintenance can prolong its life and value, tips on protecting the furniture from wear and tear, and some recommendations on how to incorporate your secretary furniture into different interior design themes.
Let's get started! 
Tips on Preserving the Beauty of Secretary Furniture
Secretary furniture comprises beautiful vintage desks that need proper care and maintenance to avoid irreparable damage. 
Here are our top three tips for cleaning, polishing, and preserving the beauty of these types of furniture items:
Determine the Wood Finish
Before you can start cleaning, polishing, and preserving the beauty of an office secretary desk, you need to determine the wood finish. You can easily do that with just two materials: cotton swabs and denatured alcohol.
Start by dipping the cotton swab into the alcohol and rub it over the secretary furniture piece. You don't need to wipe the entire desk; simply choose a small spot for this experiment. If the wood finish dissolves under the alcohol, you're dealing with a shellac finish. 
However, if that doesn't happen, you've got an office secretary desk with a different type of finish, such as lacquer, polyurethane, varnish, or oil.
Clean the Office Secretary Desk the Right Way
To clean the secretary furniture piece, you need the following materials:
Oil soap
Two pieces of cloth (cotton or a rag)
Bowl
Measuring cup
Fork
Rubber gloves 
Before you start preparing the cleaning solution, wear rubber gloves. Once ready, follow the steps below to remove the dirt and grime from the secretary furniture piece: 
Mix one part of oil soap with six parts of water using a fork to prepare the cleaning solution in a bowl.
Dip a dry cloth into the cleaning solution and let it soak the liquid.
Lift up the cloth and wring the excess water and soap mixture.
In a circular motion, wipe the soaked cloth over the secretary furniture. Make sure you're working along the wood grain.
After you've cleaned the wood surface, it's time to dry the secretary furniture. Using another clean cloth, rub in a circular motion to wipe all of the moisture.
If the wood still feels damp after wiping it, take another dry cloth and repeat step five to remove the excess moisture.
Viola! You can now put the secretary furniture piece on display in your home as a decor item or antiquity to wow your guests.
Wax the Secretary Furniture Piece to Give It a New Life
Once you've removed the dirt and grime from the secretary cabinet or desk, you can leave it as it is or apply a layer of wax. Applying furniture wax on your clean desk adds another layer of protection, which can help prolong its life span. 
When you apply wax to the secretary furniture piece, you must take a soft cloth and buff it in a circular motion as you move along the wood grain.
How Proper Care Can Extend the Life and Value of the Piece as a Cherished Heirloom?
In most cases, an heirloom, such as a secretary furniture piece, is often passed down many generations, which means that it is antique with emotional and sentimental value. 
However, some pieces or items can be extremely valuable, and their value can increase with time.
Whether you're storing a cherished heirloom or looking to sell it in the near future, it is important to take proper care of it, as it can not only extend its life but also increase its value. Let's look at the importance of inspection and maintenance. 
It Prevents Deterioration.
Depending on the material used in making the heirloom, it can deteriorate as time goes on. By ensuring proper storage, care, and maintenance, you're reducing the risk of wear and tear and preventing further deterioration. This can preserve the heirloom's value and extend its life.
It Protects the Sentimental Value.
Some people receive heirlooms from their parents, grandparents, aunts, relatives, and even friends. It could hold sentimental value through the family's history, personal connections, and memories. 
As one member of the family passes it down to the other, the emotional attachment towards the cherished heirloom increases. There may be interesting stories behind it that may make it worth keeping. 
By taking care of the heirloom, you're not only showing respect for the tradition and people but also ensuring that it's in good condition to pass on the family legacy to your children. 
It Preserves the Historical Context.
If you've received an heirloom, it could be an antique with historical relevance. The 1794 Flowing Hair Silver Dollar, for example, is one of the most valuable coins as it was the first silver dollar struck by the U.S. Mint, and there are only a few left in the world. 
By passing down such types of rare, antique, or collectible heirlooms, it allows future generations to learn more about their history and appreciate the craftsmanship that went into making them.
It Helps Maintain the Heirloom's Condition.
When you're looking to sell an heirloom, the pawn shop or antique dealer will often check its authenticity and condition before quoting a price. Considerable wear and tear can negatively impact the item's value.
Ensuring proper care can help keep the heirloom in good condition, which means that the inspection and maintenance add to its value. However, cleaning and storing the item properly, according to the manufacturer's recommendations, is essential. Using abrasive material can cause damage, negatively affecting its value.
It Ensures Longevity.
Properly maintaining and caring for your cherished heirloom can prevent physical damage, fading, or discoloration. This ensures that the item remains in original or good condition and is presentable for many years. 
Tips for Protecting Secretary Furniture from Wear and Tear over Time
There are several tips that you can follow to protect your secretary furniture piece from wear and tear over time, some of which include the following: 
Store It in a Proper Place
Wood finishes are susceptible to damage from direct exposure to sunlight due to harmful UV rays that can cause discoloration. If you have a secretary furniture piece, keep it away from light or heat sources, such as vents and radiators. 
Another thing to remember is that wood warps at 50% or more humidity. Keep the furniture in a stable environment where the humidity levels are between 40% and 45%.
Dust the Secretary Furniture Regularly
Regularly cleaning the office secretary desk using soap and liquid mixture can not only be a tiring routine but also adversely impact the wood's finish. Excess moisture can seep into the furniture and cause cracks and reduce its lifespan. 
Once you've removed the dust and grime from the secretary furniture piece using a soap and water mixture, you should consider dusting it with a clean cloth regularly. This removes any dust that may accumulate during the day, preventing deterioration and wear and tear. 
Use Coasters
If you're going to be using the secretary desk every now and then, it's best to keep coasters near it. This can prevent any stains from tea cups or water glasses. 
You may want to store the secretary furniture piece in a safe place and invest in a standing desk instead if you're clumsy around beverages. 
Use Protective Pads
Some equipment or decorative items may have a sharp base that can leave scratches on the office secretary desk, cabinet, or other furniture piece. To prevent that from happening, you should install rubber pads under them. 
Handle the Furniture with Care
A secretary desk may come with many drawers and cabinets to store your personal belongings. Since these pieces have aged, it's crucial that you handle them with extreme care. 
Whenever you want to open a drawer or a cabinet, make sure you do it gently to prevent straining the old hinges or affecting any moving parts.
Lubricate the Hinges and Locks
To ensure that the hinges and locks are in good condition, you should consider applying furniture lubricant on them every now and then. It not only ensures that the secretary furniture stays in great shape but also protects the hardware from rust. 
Avoid Placing Too Many Items
A secretary furniture piece can have signs of craftsmanship that you may not find in modern desks or cabinets. Placing too many heavy objects on furniture can increase wear and tear and also cause damage to the drawers' hinges, which can seriously affect the item's value. 
Tips for Incorporating Secretary Furniture into Different Interior Design
If you have a small secretary desk, it can feel out of place when placed with other desk decor items. 
Fortunately, we've got some tips for you that can help you incorporate your secretary furniture piece with different interior design themes and spaces. Some of these include the following: 
Tips for Incorporating Secretary Desk into Traditional Themes
Many homes have a traditional theme that extends to multiple living spaces. If you have a repurposed secretary desk or furniture piece, it can easily blend with vintage, antique, or old-school themes. However, you need to be mindful of the following things: 
The selection of wood used in the secretary cabinet, desk, or other furniture can make a difference. Mahogany or dark wood finishes go great with a traditional theme.
Ornate or intricate details on the secretary furniture piece can complement the traditional theme and even elevate it.
Your secretary desk setup should have vintage or antique cubicle decor accessories, such as an inkwell and quill, leather-bound books, or a banker's lamp. This can not only complement the existing theme but also act as a great conversation starter for when you have guests.
Tips for Incorporating a Secretary Furniture Piece into Modern Minimalist Themes
Newly built houses and millennial property owners prefer modern minimalist themes over traditional looks. 
It may seem challenging to incorporate a secretary desk, cabinet, or other home furniture piece into these types of themes. Here are some tips to help you with that: 
Modern designs have clean lines; if your secretary desk has minimal embellishments, you can easily incorporate that into your existing theme.
Since you can't paint your secretary furniture to complement your home's current theme, you may want to consider placing white, black, or gray decor items on them to match the existing look. This could be in the form of old family portraits or vases.
You can consider painting one of the walls white or gray and placing the secretary furniture piece against it. It'll look great with an office chair and a potted plant. 
Tips for Incorporating a Secretary Furniture Cabinet into a Rustic Farmhouse Theme
A rustic farmhouse theme does not deviate much from a traditional theme, as it has that old-school vibe. However, it does have some elements that you'll often find at farmhouses, such as natural materials and weathered finishes. 
If you have a secretary furniture piece that you want to incorporate in your home with a rustic farmhouse theme, you can easily do so by following the tips below: 
Some spots in your home may have a weathered finish or an aged look. These are the perfect places to place your secretary cabinet, desk, or other furniture piece against it.
Since a secretary desk or furniture item is made from wood, it makes sense to place it next to a wooden wall or in a room with dark mahogany wood engravings, decor, or other elements.
You can decorate the secretary furniture piece by placing small wooden crates on it for storage space or mason jars to give it an antique look.
Final Thoughts
Although a secretary furniture piece or desk is an excellent piece of antiquity, it requires proper care and maintenance to ensure longevity and uphold its value. 
Most people might throw it away, as they don't want to deal with the hassle of caring for it, while some may sell it, as they're not sure how to incorporate it into their home's theme. 
A secretary cabinet, desk, or other furniture item may hold a lot of value, whether it is sentimental or financial. We hope that our tips on caring for your secretary furniture piece can help give it a new purpose and even complement the existing theme in your living space.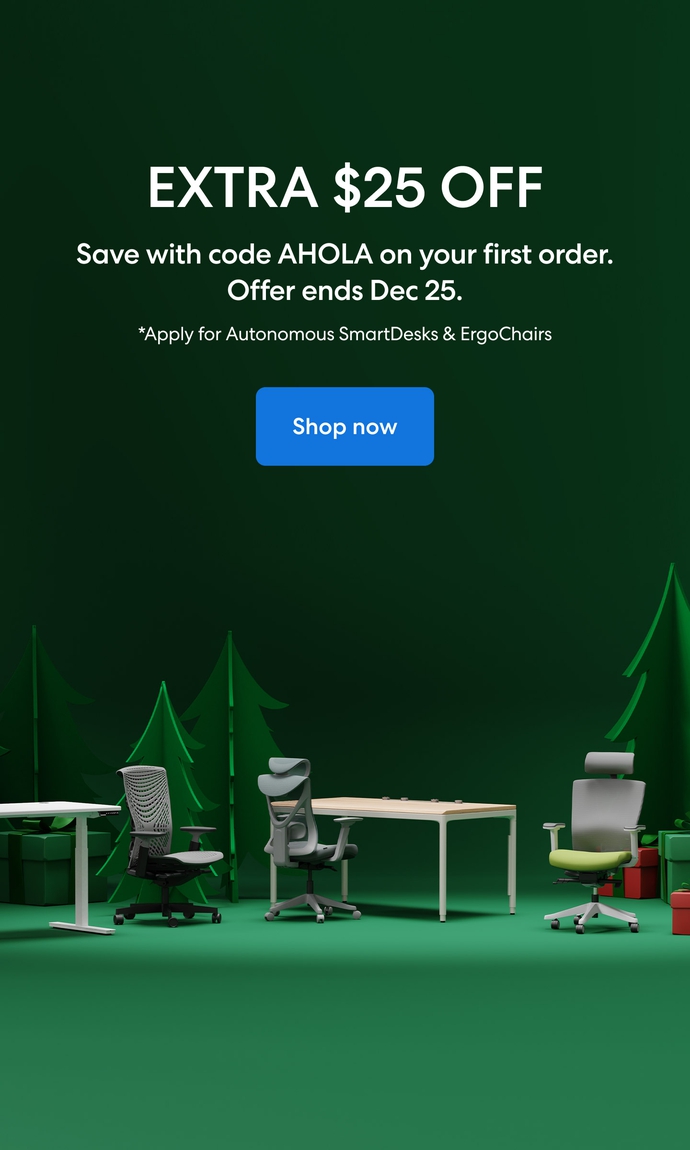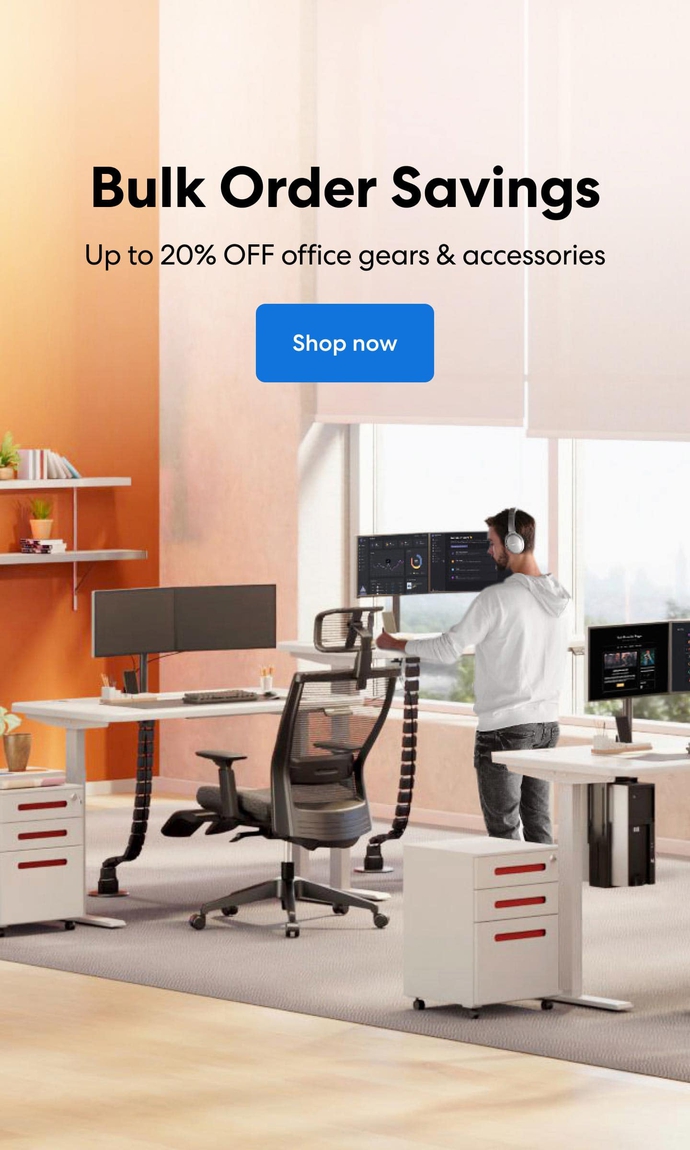 Subcribe newsletter and get $100 OFF.
Receive product updates, special offers, ergo tips, and inspiration form our team.