Remote Working
Remote Work Stipends: Which Benefits Should You Offer?
1,965 Views
With remote work being as common as it is today, expanding on traditional employee perks and benefits has taken center stage for many business decision-makers. As a manager or someone in the human resource industry, you may find yourself constantly needing to come up with new and expanding on your existing incentives. This is where a remote work stipend may be beneficial. 
Hearing such a term may be very confusing for you initially. After all, are you not already paying these people? Wouldn't the salary they receive already count as a remote worker allowance? Is this a suggestion to replace your current payment scheme with something out of left field? It's none of these things! By the time you are finished reading, you should have a foundational knowledge of how a work from home stipend could be approached. 
Note, however, that you are not restricted to implementing your home office stipend policy in the same way that the information here may suggest. Your business needs are a very important factor in such decisions, so feel free to adapt the knowledge you gain to create the most flexible of programs that may work best in your organization. 
What Are Remote Work Stipends?
Now to attend to the meat of the matter. What is this foreign concept you've potentially never heard of? Well, though your employees may be working from home or from whatever location may be convenient, it doesn't change the fact that some expenses and necessities come with completing whatever tasks may be assigned. 
Here's a very simple example to help you understand. Imagine that there is an employee who is responsible for printing forms, writing them up, then scanning and emailing them to several important clients. For the sake of this example, it would be best to imagine that the type of form is not conducive to electronic filing and that this job function sits at the core of the business' profit model. 
With that in mind, put this employee in a remote work context. Does this change the fact that the job functions mentioned above need to be carried out? While it doesn't, what it does change is that the printer ink cartridges or toners that the business would typically purchase may no longer be required for the office location. 
That may initially sound beneficial to the business financially, but is the effect of the employee no longer being able to carry out the task? There's no doubt that revenue would start to head downhill. 
Naturally, it may help if that worker were to purchase a printer for the home office. Of course, this unit should have a scanning feature present. Ordinarily, you may not look at a printer as one of the many home office essentials, considering the growing emergence of digital documentation.
However, with an example such as this one, having that printer becomes just as essential as that employee getting the best ergonomic chair or an office standing desk. 
Now that the back story is out of the way, this is where you understand how a working from home allowance fits into the picture. Technically speaking, this printer would be benefiting the company tremendously. The said organization could provide this employee with a sum of money to help purchase the printer. This funding would be a remote work stipend. 
You can now begin to understand that the remote work stipend is simply a sum of money that employees receive to either purchase necessities or access perks while they are working remotely. 
Why Are They Important and How Much Should You Offer?
The next item on the agenda is for you to understand why a work from home stipend may be important and the amount you should be looking to offer. After all, if you are going to consider implementing such a strategy for your employees, you naturally want to understand the value to the business. 
Beginning with the importance of such allowances, there are three main reasons that you should consider:
Comfort and productivity
Any office space that is outside of the walls of the business still requires certain essentials to function. While an employee may not need the best home office setup in the world, you should never ignore the value of core equipment. 
The remote worker allowance could allow employees to purchase equipment, rent a coworking space, or do just about anything else that makes for a comfortable space. Comfort equals greater productivity which translates to better employee and business performance. 
Employee productivity
Apart from an infrastructure, office equipment, or general environmental standpoint, you may already offer your employees health, training, and even launch benefits. Remote employees may not have direct access to these things, but they do positively impact quality of life and quality of work.
Why not provide some funding to allow those working remotely access to the same facilities or suitable alternatives? Once again, providing the necessities is conducive to greater productivity.
Employee well-being
By having a home office stipend policy, you can indirectly communicate that HR or management cares about the well-being of the person behind the worker. This is a tremendous opportunity to improve and maintain high staff morale. No one even needs to explain the benefits of granting your employees a higher sense of job enrichment, as you would be intimately familiar with these in your current role. 
With the importance out of the way, how much should you be looking to offer to your employees for a remote work stipend? As stated before, your business needs should sit at the center of such decisions. Therefore, there may not be much value in giving you exact figures. Instead, here are a few recommendations that can guide you into selecting appropriately precise numbers: 
Consider using a multiple stipend model instead of one lump sum. In other words, it may be best to provide separate small amounts for different needs rather than providing your workforce with one large stipend. 
For example, maybe you could allocate $100 monthly per employee for coworking space rentals and $150 monthly for training and educational assistance. You do have to balance business needs with employee needs here, so do some research on pricing and availability of resources to hit the sweet spot.
Ensure that you communicate that this is separate from whatever compensation an employee generally receives for salary and other allocations. This increases the likelihood that the stipend is going to be spent as intended and reinforces the morale boost that you would be looking for.
You may also want to consider directly paying for services as opposed to offering an allowance in some areas. For example, you could have a company gym membership taken out and paid for as opposed to offering a gym stipend. Depending on the reasons, you may want to use a hybrid model of items that a worker would be given funding for and those that would be directly paid for by the company. 
Some Examples for Remote Work Allowance
Even if the principle of a working from home stipend is foreign to you, it's not as new as you may think. Some companies have already put this into place, and they are seeing the results in various ways. At the time of writing, here are a few businesses that you may or may not know of and the kind of allowances they have given in this regard: 
Webflow
Webflow has a staff complement with a twist. Approximately 70% of its workforce is remote and can be found in numerous countries around the world. Considering this, the remote work team is offered a $250 stipend monthly, which helps the employees take care of various expenses. 
Additionally, both remote and onsite staff members receive $1,000 annually for continuous learning and $200 monthly for health and wellness. 
Basecamp
The chances are that you have heard of Basecamp and the humongous strides it has made in the world of task, team, and project management. Naturally, there is a set of dedicated employees behind this web-based service. What may surprise you is that the said team is fully remote. 
So, how does Basecamp take care of its workforce? Well, there are three separate $100 stipends paid monthly. One is for fitness, another for coworking space, and the final one is for getting massages of all things. Additionally, there is a $1,000 stipend paid annually for continuing education. Talk about physical and mental well-being!
Hubspot
Hubspot is another great example, though, by comparison to the previous two, it may seem to be lacking in figures. Be that as it may, the idea here is to familiarize you with companies that are already making use of the remote work stipend model, so HubSpot is a shoo-in. 
It is a hybrid-style company, so not everyone is working from their own or the dedicated office space. The remote employees receive a $60 stipend monthly. While it may not seem like much, it happens to be tax-free, which is sure to have made and likely continues to make the remote workforce a bit happier and more well-off than would have been the case without this provision. 
The preceding examples have likely given you some ideas for setting up a working from home allowance for your remote workforce. If that's the case, then the information here is already doing its job right.  
Consider a WFH Employee Purchase Program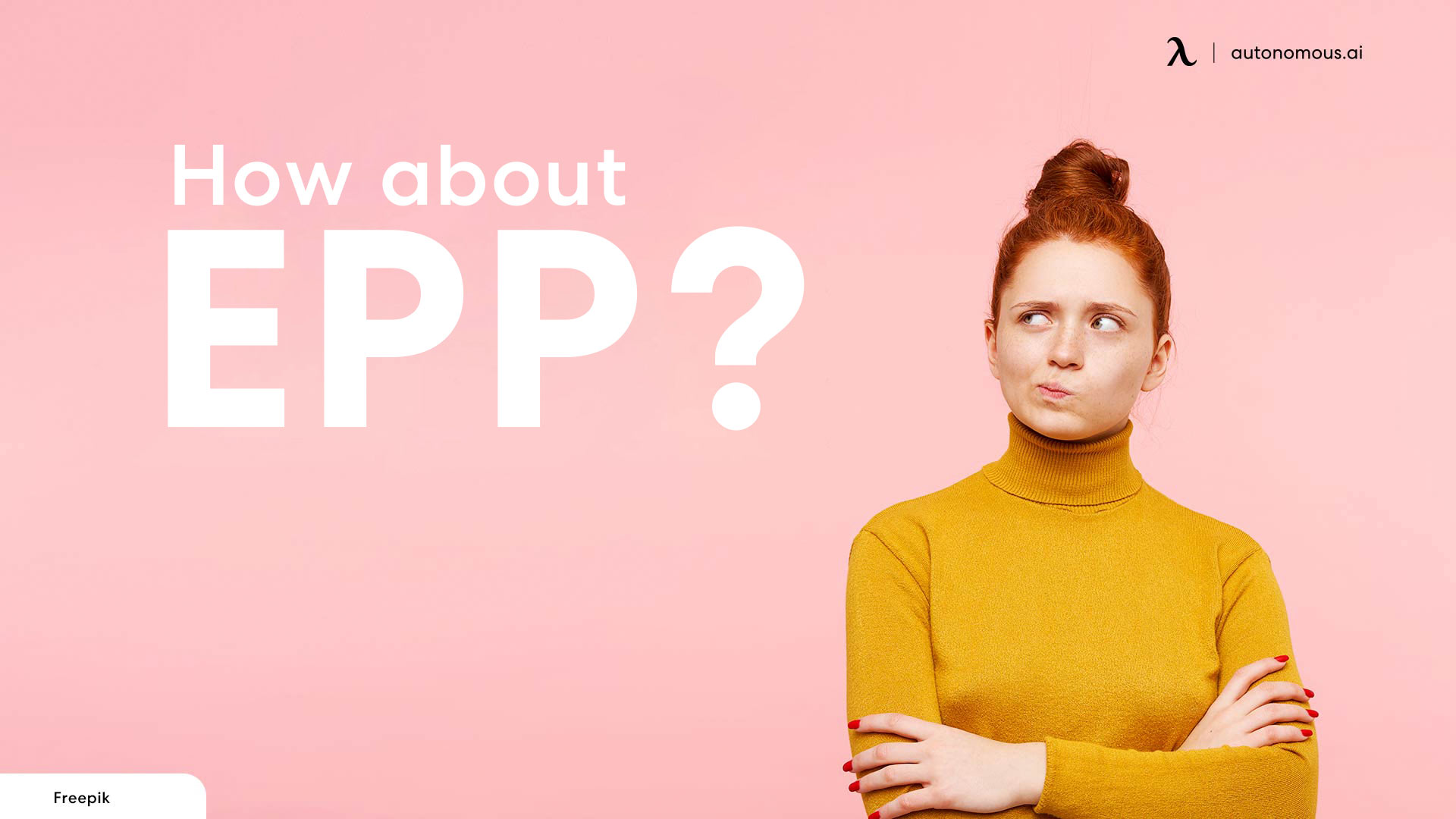 Remember the part about potentially paying for certain services instead of providing stipends? While you may not want to apply this across the board, there are certain areas where doing so is better suited. One of these is through an employee purchase program (EPP). 
If the concept is unfamiliar to you, a good or service is provided to a business at a discounted rate. The said provision is usually meant to allow employees to carry out their work more efficiently by providing them with one or more necessities. However, an EPP for employer needs is also not entirely uncharted territory. 
It just so happens that Autonomous has an excellent employee purchase program. There is no doubt that a proper desk and chair are staples in any office space. This applies to the remote work context as much as it does a standard office, but workers often face difficulties in acquiring the right equipment and work from home stipend. 
Research has been telling us for some time now that sitting is the new smoking. Therefore, the advent of standing desks has been quick and seemingly unstoppable. Naturally, this means many organizations have traded a lot of their traditional office desks for static or adjustable standing models. In some cases, standing desk converters have been used to simulate the effect.
This is an amazing initiative, but what happens to the employee who is working from home who cannot afford such a remote work stipend and equipment. If we're talking about Autonomous products, for example, while priced reasonably, you may find that there are still some people who are hampered from purchasing them for various reasons. Debt is an example of one of the largest such issues. When someone is in serious enough debt, even the smallest purchases can seem expensive. 
The Autonomous employee purchase program allows the workforce to obtain durable and best-in-class office equipment that is financially covered by the employer. Before you get scared, when this program is used, all your purchases for your employees are discounted. Staff members choose the remote work stipends or items they want, you then choose to approve or decline orders, and Autonomous handles the rest. 
In the end, you would have made a few clicks, sent across an affordable payment, and just like that, you have a comfortable and motivated workforce. Going this route is one of the best possible alternatives to providing a direct remote work stipend for office equipment. 
Final Remarks
There is no doubt that you have learned a lot about the concept of a remote work stipend and how it is currently being applied in other companies around the world. Additionally, you should now understand its value and the kind of considerations that should govern its application in your organizational context. 
You likely have wanted to do something extra for your remote staff members, especially considering the unavoidably isolated and disjointed feeling that is often synonymous with this kind of working style. Now, you have potentially the best idea yet, which means all that's left for you to do is strategize.
Subcribe newsletter and get $100 OFF.
Receive product updates, special offers, ergo tips, and inspiration form our team.
WRITTEN BYAutonomous
We build office products to help you work smarter.