For some, meetings are a blessing- while for others, they're rather less than that! Despite this clear contrast, each can agree that well-planned conference rooms enhance the experience of meetings. 
There's a lot that goes into creating a conference-worthy atmosphere, with the table at the core. It is best to be aware of the generally appropriate conference tables dimensions, designs, sizes, and several other factors. 
If your target is to set up a practical, ergonomic, yet aesthetically pleasing conference room, read on! 
What are appropriate conference tables dimensions? 
One of the best ways to tackle boardrooms' planning is to build the design around the tables. So, the conference tables sizes are invariably the first aspect you need to finalize. 
The standard conference tables dimensions rise from a proper evaluation of the size of the room. You will not want to end up with a table that is either too large or too small for the room. 
It is best to accurately measure the room from end to end before deciding upon the table's size. 
Take a look below for a general idea. Despite this size guide, the final dimensions are solely up to your individual needs.
Factors to Consider When Assessing Conference Tables Dimensions
The table's size in your meeting room draws strength from various elements, such as the extent of your meetings and the equipment you wish to include. If you want to incorporate lecterns or mics for each seat, you will need a broader and suitably longer table. 
It is vital to determine the overall space available to you, taking the doors and windows into consideration. Ideally, meeting rooms should be spacious. It can be possible only when you place a table with appropriate dimensions. 
A conference table is aimless without an ergonomic office chair set- so you need to cater to space the chairs will occupy. 
Precise calculation of space means that you need to consider additional objects in the room as well. These include an operations desk, white home office desk, easel for presentations, projection screens, or even an AV cart. 
If you feel uncertain, get in touch with professionals in this field for advice. 
How To Choose A Conference Table: Conference Table Buying Guide
How to choose a conference table goes beyond simply measuring the space and settling upon appropriate conference tables sizes. Here are factors to consider when you seek guidance on how to choose a conference table:
Purpose of The Conference Room
You must take your conference room's predominant purposes into account to decide what kind of table to choose. 
A room focusing on presentations and meetings will benefit from a different table instead of one for workshops or team-building exercises. For instance, a solid and long conference table is suitable for the former and a modular table for the latter. 
Seating Capacity
The conference tables dimensions go hand in hand with the number of people you intend to accommodate. These two are interdependent and dictate the number of chairs you will require. A conference table should be spacious enough for each participant to have enough elbow room even when all seats are occupied. 
Conference Table Design 
Here comes the aspect that will define the character of your meeting room- the conference table design. 
You must think about the existing décor of your room and if you already have any furniture. The overall aesthetic of your office space also ties into this. Typically, you can choose from four types of styles:
Modern: These feature sharp glass, metal, or acrylic construction with angles

Contemporary: These tables are sleek and textured with detail

Transitional: They are a blend of contemporary and traditional tables

Traditional: These feature extreme details and sculpting to produce reflections of historical designs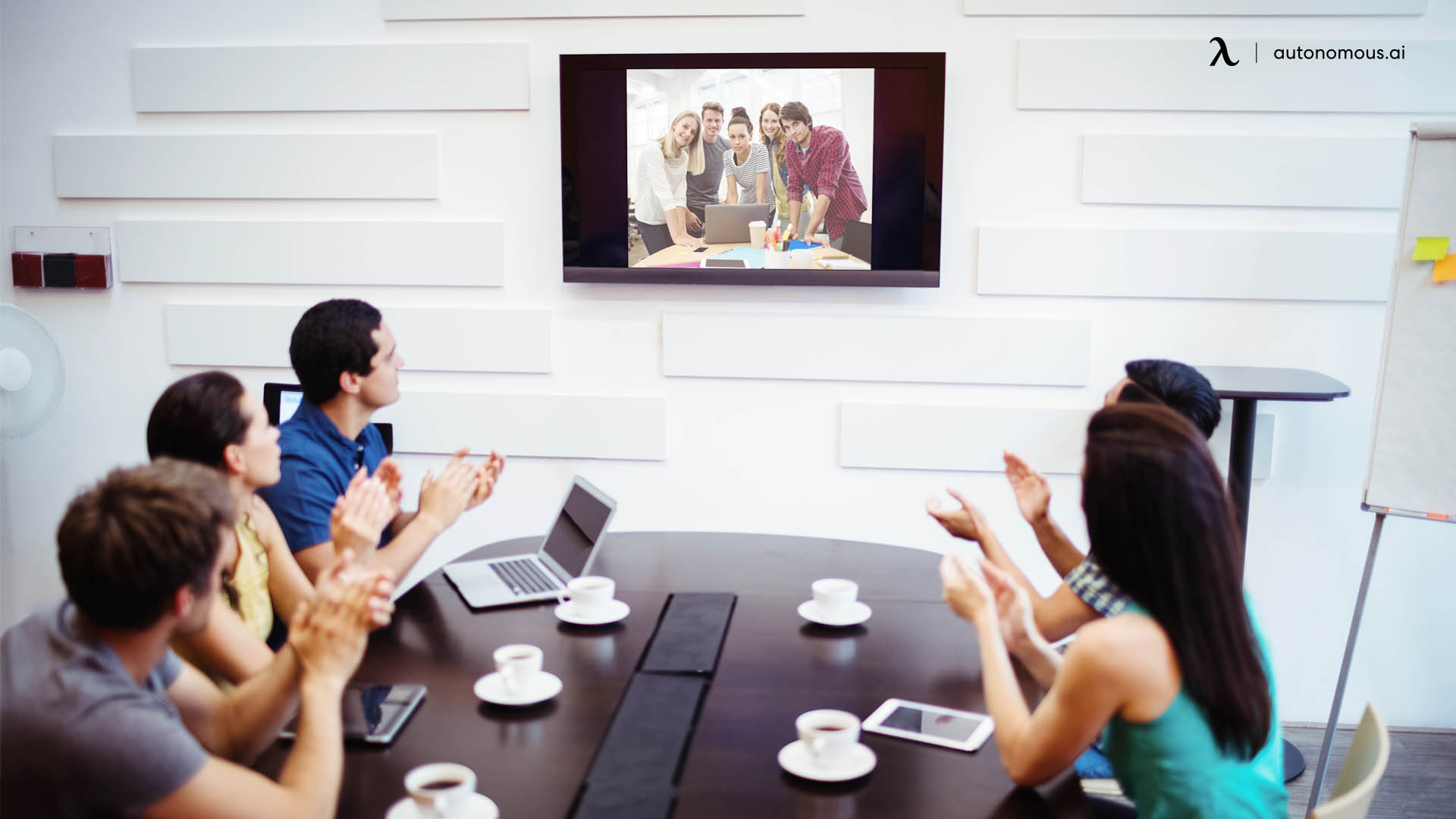 What Should Be The Shape Of Your Conference Table?
You have several kinds of conference table design options at your disposal. These include rectangular tables, boat-shaped tables, oval, octagonal, and round tables as well. Here is a comparison between all types: 
Rectangular Table
Rectangular Table
Practical
Uniform work-surface
Classic appearance
You can also extend certain models of such tables
Occupy considerable space
Boat-Shaped Table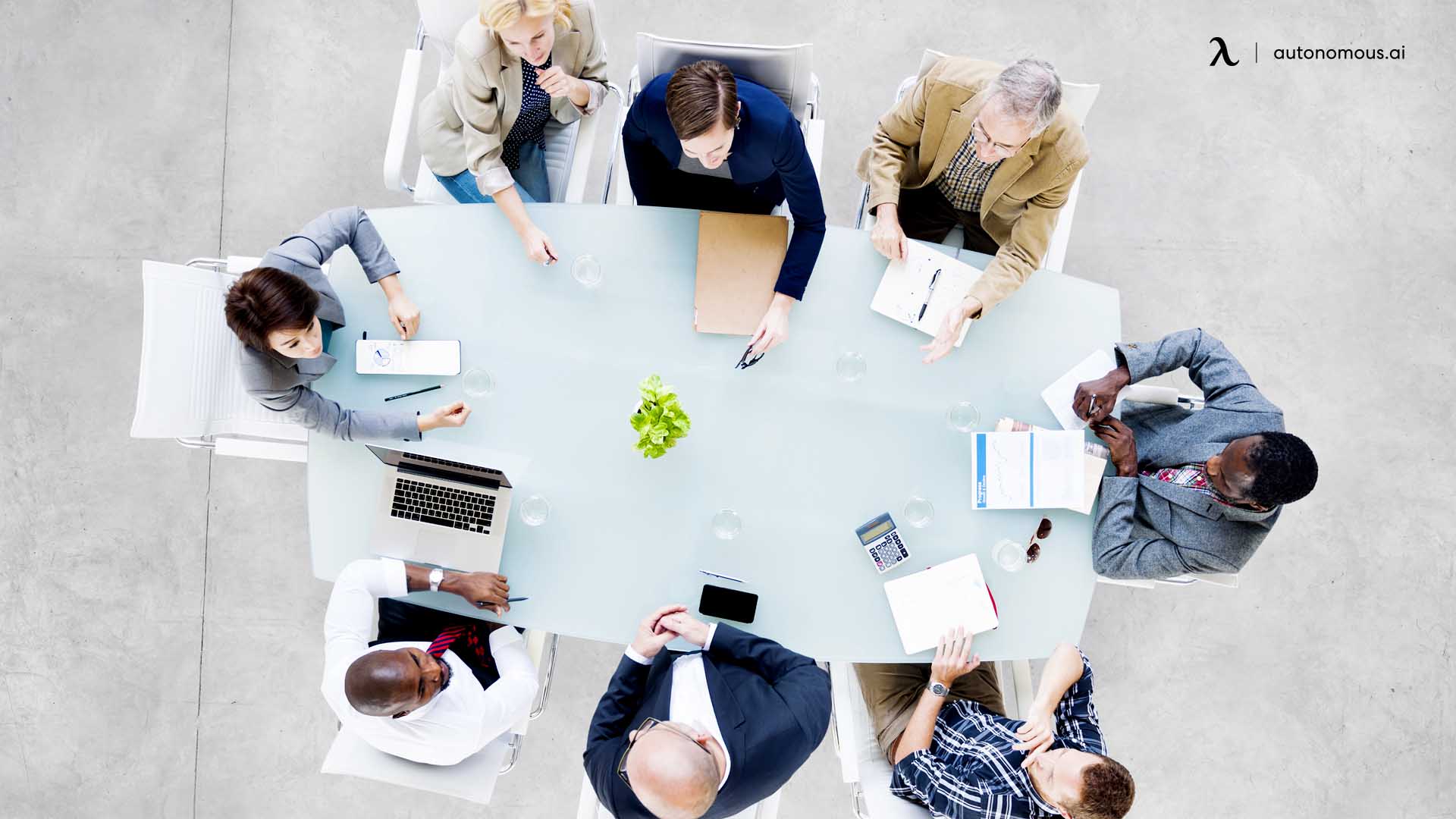 Boat-Shaped Table
Better suited to video meets owing to their curved surfaces
Elegant
Inadequate seating as per area
Oval Table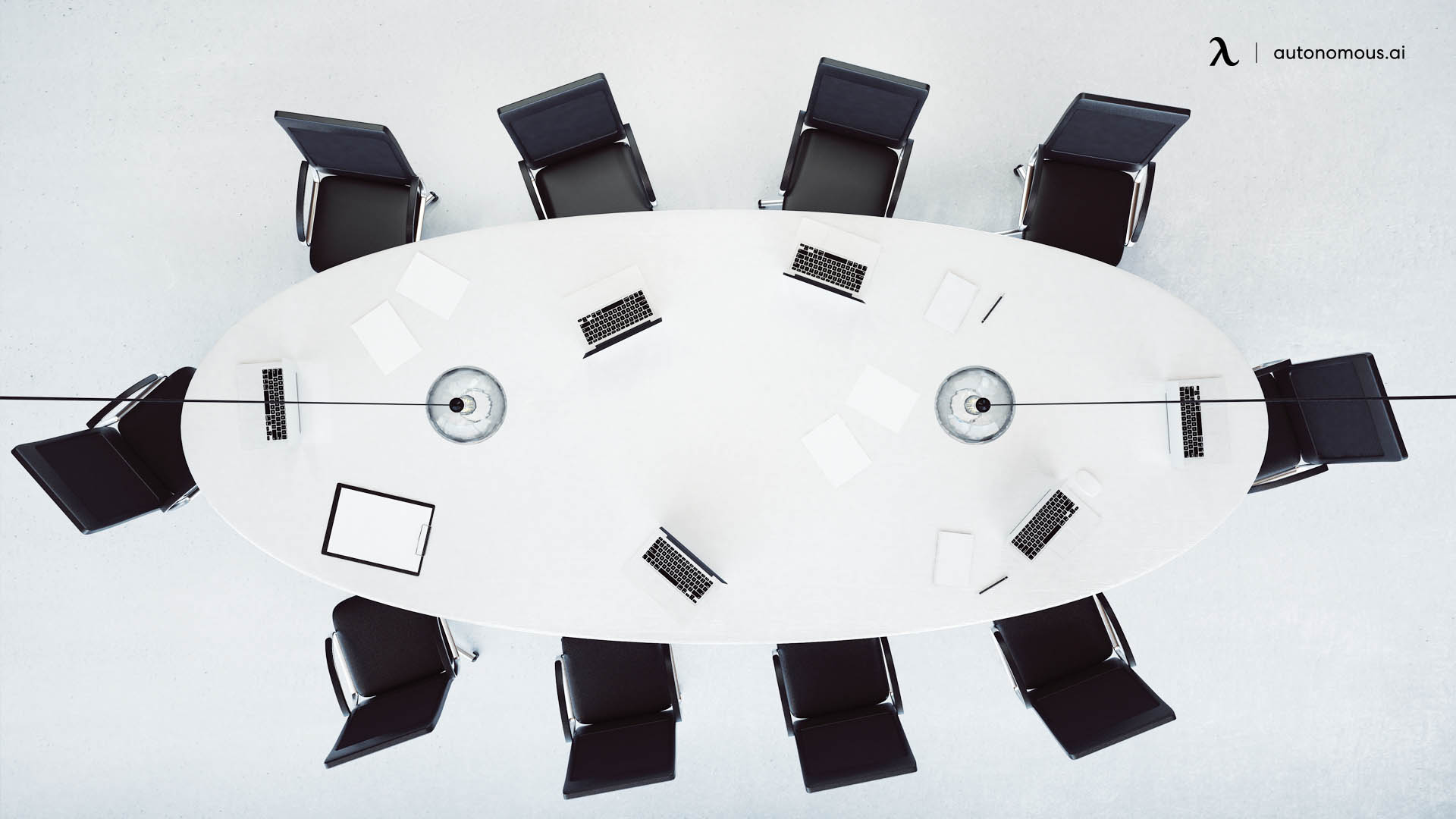 Oval Table
Mimics functions of rectangular tables
Takes up comparatively lesser space
Does not leave an impact
Octagonal Boardroom Table
Octagonal Boardroom Table
Ideal for space restrictions since rounded octagons are compact
Inadequate leg space
Round Table
Round Table
Best option for you if you lack space considerably
Occupies vertical space instead of horizontal floor area
Accommodates more people
Makes everyone feel welcome
Does not offer authority
Are There Different Types Of Table Bases Available?
There are several types of bases available, each complementary to different table types. Sometimes, the conference tables dimensions also play a role in this. Here are table bases you can pick: 
Panel or slab 

Trestle 

Pedestal

Legged 
What Material Should You Choose For The Conference Table Design?
Conference tables are accessible in a plethora of materials. You can pick from an assortment of engineered woods, laminates, wood veneers, and wood furnishings. The material you settle for should be in line with the purpose of your conference room. 
For instance, if you will be serving refreshments, a table made from materials that are resistant to stains is ideal. To make things easier, try to follow the same route you would take when looking for an office desk for home!  Comfort and functionality are critical! 
Consider The Costs
You must remember to work within your budget and choose a conference table that will not be too heavy on your wallet. Prices differ from size to size, style to style, and so on. Even the materials you pick will make a difference. As an example, wood veneers are cheaper than wood furnishings. 
Endnotes 
A conference table is the star of a boardroom. It can make or break the outcome of a meeting- therefore, it holds a critical position in planning an office space. Knowledge of standard conference tables dimensions is intrinsic to making the right design decision. 
It does not end at this. You must also account for the space available to you, the conference table design you want, and other aspects for a successful boardroom!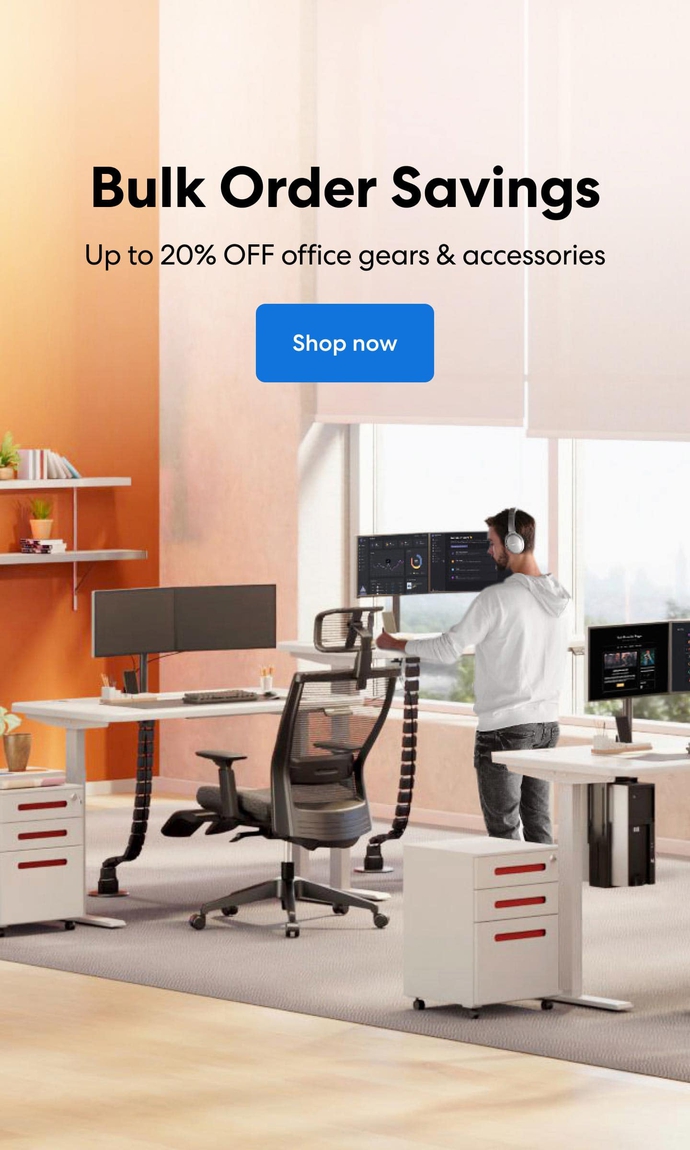 Subcribe newsletter and get $100 OFF.
Receive product updates, special offers, ergo tips, and inspiration form our team.