Latest Updates
Does Your Office Need Covid-19 Return to Work Testing?

Autonomous
|
Mar 23, 2021
2,044 Views
Business owners have a responsibility and duty to protect their employee's safety and health. Managers should take the appropriate steps to ensure the workplace is Covid secure. The questions around the topic of return-to-work testing are going to be discussed in this article by Autonomous.  
If you are a business owner who has questions on if they can or should make their employees take Covid 19 tests for returning to work as part of their health and safety measures, then this article is what you have been searching for. We are going to discuss why managers should do back work covid testing, return to work requirements, and how to deal with employees who refuse to comply with return-to-work testing.
Why Your Company Should Let Employees Take the Covid-19 Test Before Returning to the Office?
Covid 19 is an easily transmitted virus that spreads through contact with contaminated surfaces or respiratory droplets. Your company should return to work testing to combat the virus. Exposure to Covid 19 can occur at the workplace, on the way to work, or during work-related travels. Managers have to protect the workplace, maintain safe office space and keep the office Covid free and safe.
Your company should allow employees to take the Covid 19 test before returning to the office as well as implement a back-to-work Covid testing program for many reasons. For one, return to work testing can help flatten the curve. It can also reduce the risk of an outbreak in the office and throughout the workforce and minimize disruption.
Can Managers Demand that Employees do a Covid Test for Returning to Work?
When a member of your workforce is showing symptoms of Covid 19, to protect the health and safety of your workforce, it is reasonable to require that your employee does a back-to-work Covid test. If the result comes back negative, the employee is then able to return to work rather than having to isolate for 14 days.
When an employee of the workforce is not showing any Covid symptoms, this can make the situation more complicated. A reasonable employee is more than likely to be willing to agree to comply with the return-to-work testing if there is a need for it or it is part of the return-to-work requirements. However, if the employee does not comply to be tested, this becomes a question of whether the return-to-work requirements are considered a reasonable management instruction.
What Key Measures Should be Taken to Protect Against Covid 19 in the Workplace?
It is important to note that when the risk of Covid 19 is managed well it is less likely that business owners are going to require their employees to do covid testing. For example, if your workforce follows the social distancing rule at the workplace there is less of a reason to test them. In contrast, if employees are working close to one another throughout the day, thus not adhering to the social distancing rule this may cause more reason to do covid testing.
Key measures that apply to all workplaces, employees, and managers to prevent the spread of Covid 19 include:
Frequent handwashing (20 seconds is recommended)

Disinfection of hands with alcohol-based hand sanitizer

General respiratory hygiene – cleaning surfaces you may have coughed or sneezed on, covering your coughs and sneezes

The social distancing of at least 1m between employees

Wearing 

antiviral masks

Regular cleaning and disinfecting of the work environment

Limiting travel for work

Having clear guidelines in place for the work environment that serves as company policy to prevent the transmission of Covid 19

Training and education of staff and managers for increasing awareness of Covid 19
How to Deal With Employees Who Do Not Want to Take Back to Work Covid Test?
If you are a business owner who has found yourself in the circumstance where your employee refuses to comply with the return-to-work testing take note of the following. If the environment and circumstances in the workplace make the Covid testing necessary (an absolute must) to ensure the protection of staff and ensure the workplace is Covid free, the manager can consider taking disciplinary actions against the employee who refuses to comply. You should do a return to work survey for employees before they get back to work.
For example, if an employee has been exposed to Covid 19 outside of the workplace and works near all other employees, the circumstance then calls for testing for all staff. If one of these staff members refuses to do the testing, you as the manager have the right to consider taking disciplinary action against them.
Business owners should also consider why the employee refuses to comply with the return-to-work testing. It is common knowledge that many individuals find the Covid testing invasive, uncomfortable, and in some cases quite painful. Therefore, the employee has ground to stand on as they feel it is an infringement of their privacy.
It is not recommended that business owners take the route of taking disciplinary action as this may lead to unfair dismissal if the employee resigns or is dismissed. To sum up, if there are valid reasons as to why your employee refuses to comply with covid testing, taking action against them could be a risky move.
The Final Verdict
As lockdown measures across the world are beginning to ease, more businesses are returning to work. Business owners have the right, duty, and responsibility to do their part in combating Covid 19, flattening the curve, and reducing the transmission of the virus.
Managers use preventative measures like face mask for covid-19 to make sure the work environment is covid secure. Return to work testing is something companies should include in their return-to-work requirements for many reasons. Should an employee refuse to comply with the testing, they are within their rights to refuse to test. Instead of a business owner taking disciplinary action against the employee, consider the reasonings as to why they refuse and take action from there.
Video ads for product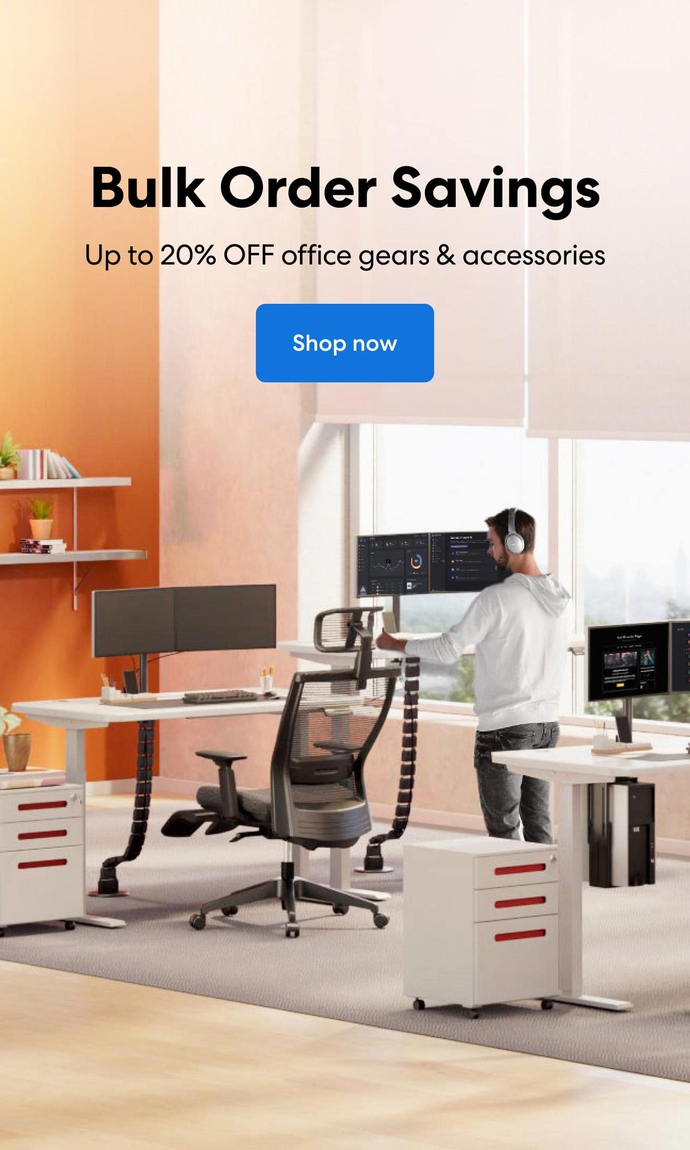 Subcribe newsletter and get $100 OFF.
Receive product updates, special offers, ergo tips, and inspiration form our team.