Latest Updates
Is Black Friday Worth It? - Low Prices and Consumer Activity
2,898 Views
At first glance, Black Friday seems too good to be true. Prices go down significantly as businesses welcome the season of gift buying. The National Retail Federation predicts that about 165 million people participate in this crazed day of consumption. Even if you skip the crowded stores with the competitive consumers fighting to the death for the best deals, you still could be asking yourself: is Black Friday worth it? Are the marked down prices too low to be worthwhile, or should you skip the day of shopping altogether?  
In this guide, you can find all you need to know about deciding to shop on Black Friday, what you should buy, and which office furniture pieces have the best deals. 
Black Friday and Its Insane Culture
The history of Black Friday dates back to the 1950s, whereas the origins of its name come long before. The term "Black Friday" was originally the name given to an economic disaster that took place in 1869. Of course, the super shopping holiday took over the name in the middle of the 20th century. 
In 1950s Philadelphia, the police force would refer to the day after Thanksgiving as "Black Friday" since it was the day suburban dwellers trekked to the city to shop and tour before the big Army-Navy game on the weekend. Police were not allowed to take the day off because they needed all hands-on deck to manage the surplus of traffic and potential for shoplifting. 
By the time the 60s rolled around, the entire city of Philly knew the meaning of Black Friday. However, it was around the 80s when it spread from a city-wide event to a nationwide holiday. Then, the negative connotation of the term from Philadelphia became a positive name to encourage shoppers to prepare for the coming holidays. 
Why Is it Called Black Friday?
Many people today believe that it is called Black Friday because profits go from being in the red to being in the black, which is the profitable margin. Since this is not technically true, the name comes from the Philadelphia shopping craze in the 1950s.
What Is the Difference Between Black Friday and Cyber Monday?
Black Friday has stimulated the creation of other shopping holidays, much like how a successful television show gets a spin-off series. Cyber Monday is one of Black Friday's spin-off series, but instead of taking place in person, all deals are featured online. Rather than consumers running into stores, they rush into websites to fill their virtual carts.
How Good Are Black Friday Deals?
Black Friday deals tend to swarm the bigger-ticket items. These are larger appliances that attract more customers, so things like TVs and vacuums really see a drop in pricing. For smaller items, though, you may not see much of a change. According to a consumer analyst, if you put in the effort, you can save a great deal on Black Friday. 
Overall, there is no telling how much you could save with Black Friday deals. It depends on how much you buy, where you buy it, and what kind of deals that particular store offers. Fortunately, some major retailers offer price matching if that is your style. 
So, Is Black Friday Worth It?
Ultimately, you want to know if Black Friday is worth the time, money, and effort. Ideally, if you put in the time to plan out what to buy, you can see more savings than you would any other day in the holiday shopping season. However, if you want to browse through, then Black Friday is definitely not the day for you to leaf through. Things can become hectic and, in some cases, very competitive.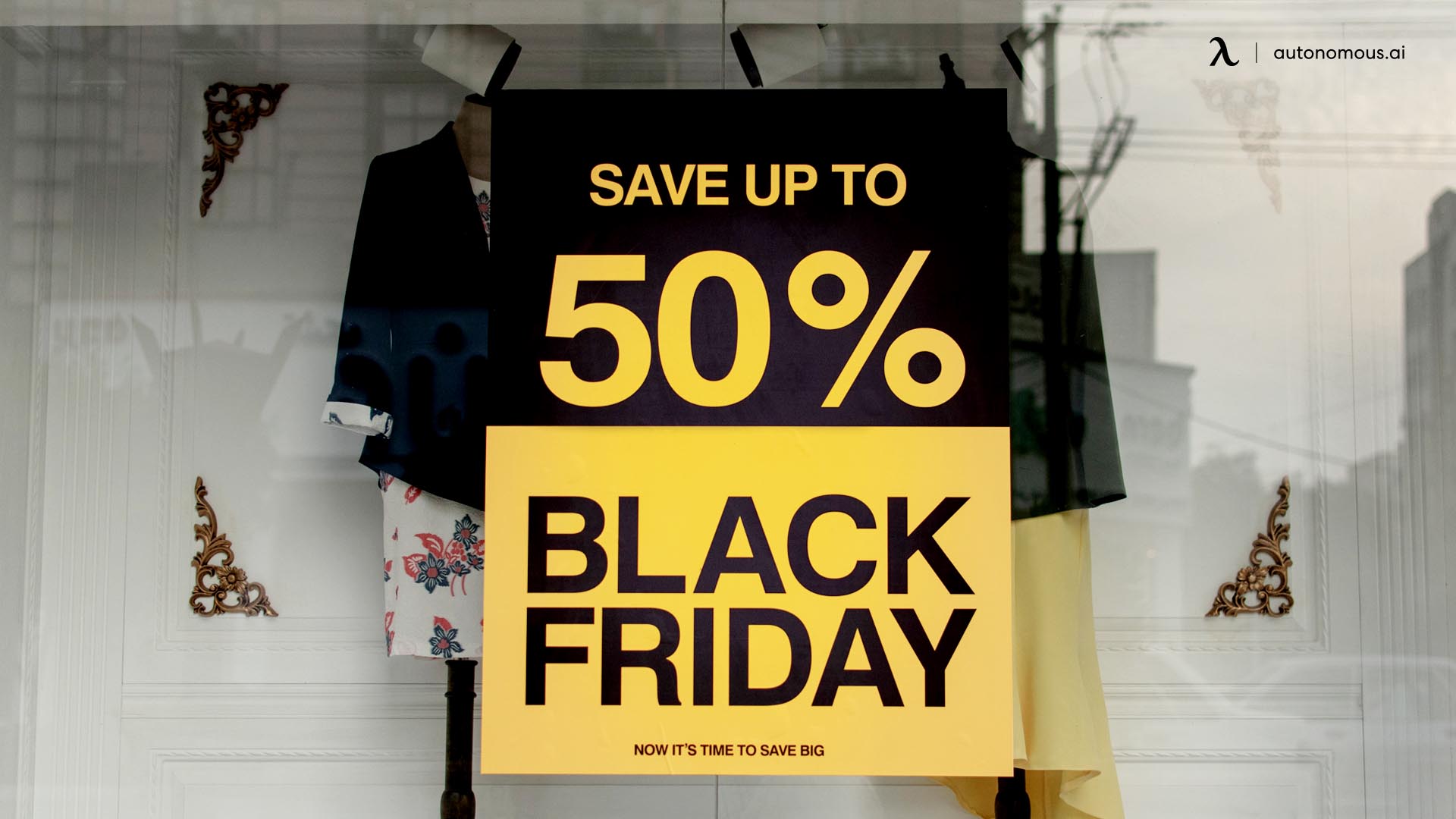 Thus, the answer to the question "are Black Friday sales worth it?" is yes, if you are a dedicated shopper who has a plan. 
The Benefits of Buying Through Black Friday 
The main benefit of buying through Black Friday is the deals offered, especially for office furniture. As an office worker, you may take advantage of the low prices to update your workspace. Fortunately, bigger items, like desks and office chairs, see better drops in prices. Therefore, if you have an idea of what you want, then Autonomous Black Friday is the best time to purchase updates for your office. 
Comprehensive Pros and Cons Lists for Black Friday
Better prices
Shops and stores have extended hours
Shops and stores have more offers
Get a head start on holiday shopping
Can be a fun event, whether shopping for others or treating yourself
May buy more than what you need
Can be a waste if you don't have a plan
Overshadows more intimate holidays like Thanksgiving
What Should You Buy on Black Friday?
Black Friday is a great time to make purchases on office updates. An ergonomic desk or a more supportive chair could become a reality when they undergo Black Friday discounts. Here are some of our suggestions for what you should buy on Black Friday:
Standing Desks: A standing desk is just what you need to enhance your office space. With the selection from Autonomous, you can find one that transitions seamlessly from sitting to standing in a matter of seconds.
Office Chairs: Your office chair influences your productivity greatly. Black Friday is a great chance for you to find an unbeatable deal on your next ergonomic chair. All the office chairs from Autonomous support your posture to keep your workday productive and comfortable.
Office Accessories: Your updated office is not complete without essential office accessories. Autonomous has only ergonomic add-ons that contribute to storage or make it easier to maneuver around your desk.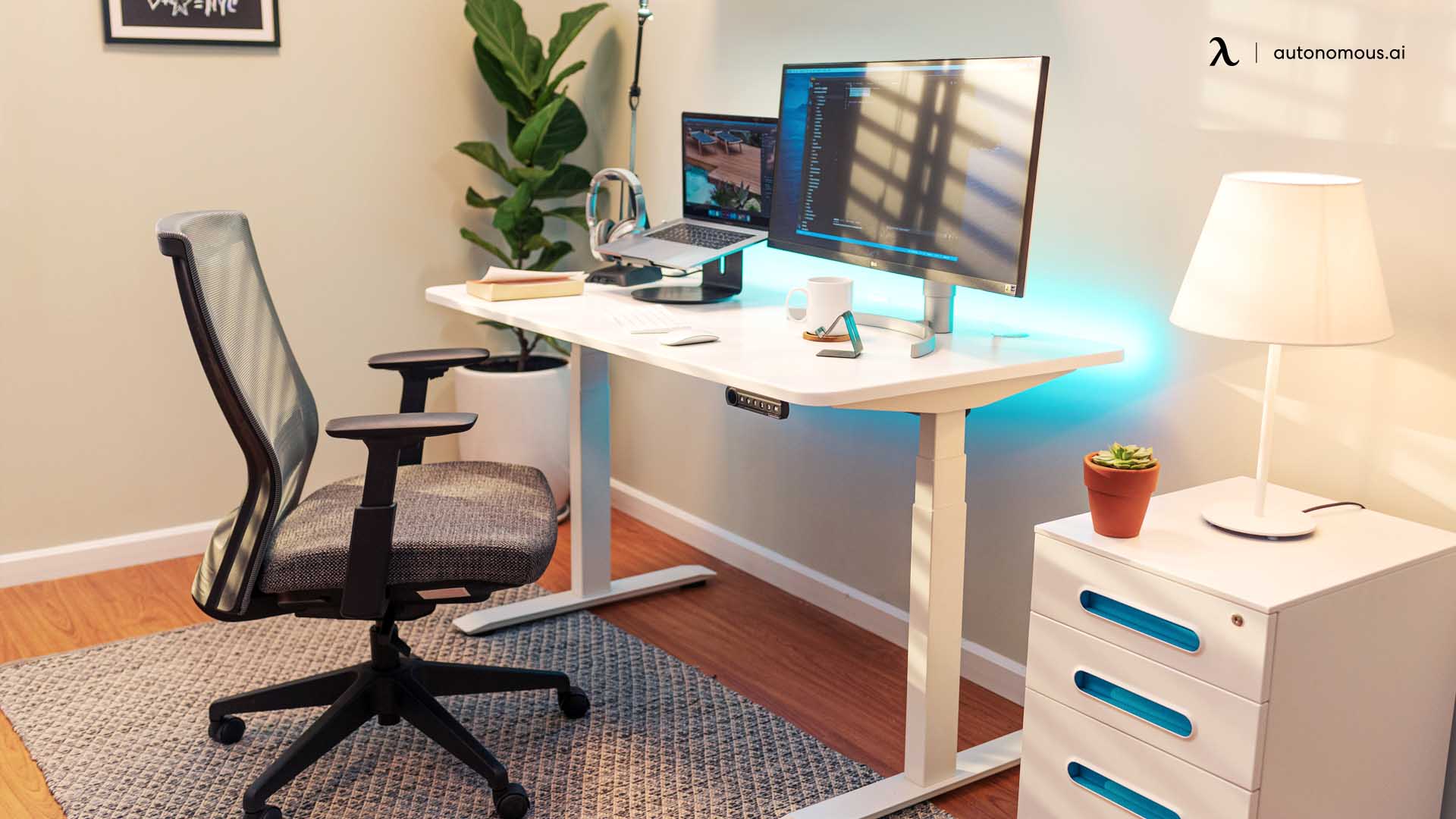 Learn more about Autonomous Black Friday deals and where you can affordably enhance your workspace. 
Subcribe newsletter and get $100 OFF.
Receive product updates, special offers, ergo tips, and inspiration form our team.
WRITTEN BYAutonomous
We build office products to help you work smarter.