Workplace Inspiration
Creative Ways to Transform Your Old Desks: Breathe New Life into Vintage Furniture

Lily Parker
|
Oct 10, 2023
772 Views
Antique furniture is often passed down from one generation to the other, and because of the craftsmanship or the memories, it can be difficult to let go of it. Fortunately, you can repurpose the old desks with a bit of creativity. 
In this article, we will explore nine creative old desk makeover ideas to help you transform your vintage furniture. Keep reading until the end, as we will also go over how to refinish an old desk and cover some ideas you should consider if you want to use repurposed desks. 
Let's get started! 
9 Ideas to Transform and Makeover Old Desk
Most people have old furniture lying around for years before realizing it's time to get rid of them. Instead of making a few bucks by selling the tables in a garage sale, you can transform the old desk with drawers into something modern and elegant. 
Here are nine old desk makeover ideas to breathe new life into your vintage furniture: 
Vintage Carte Postale Desk
If you have a Vintage Carte Postale Desk lying around, now would be a good time to wipe off the dust and start thinking about an old desk makeover. 
You can give it a new finish with white or soft gray chalk paint and pair it with a ladder chair before placing it in your home office. 
Pro tip: Consider painting French graphics on top of the old desk with drawers to give it a new flair.
Sage Green Vintage Desk
Pastel colors go great with wooden desks, and if you have a vintage desk lying around, you may want to add life to it by painting it light or sage green. It'll bring out the charm and make the wooden work table more appealing in your modern home. 
After painting the old desk with drawers, you can pair it with a bronze-colored chair to give the set an artsy vibe. If you want to go a step further with the old desk makeover, consider investing in matching desk decor.
Queen Anne Writing Desk
One of the most common antiques in most people's homes is the Queen Anne writing desk. These types of tables often have curvy legs and a cherry taint.
To transform the old writing desk into a worktable that stands out, start painting it Paris grey before brushing it with graphite paint. The two-tone color looks great with the silver and gold drawer pulls.
Since this is a writing desk, you could add desk decorations for work, such as a fountain pen, ink pot, and other accessories. It'll complete the old desk makeover, transforming the vintage brown writing desk into a vibrant French worktable.
French Provincial Secretary Desk
After a quick old desk makeover, a French provincial secretary desk can become an excellent writing or worktable. It has everything you need, such as drawers, shelves, and ample surface area, to get your work done comfortably. 
You can use chalk paint and a coat of wax to give it a lovely matte finish. This repurposed secretary desk can look great against a two-toned backdrop, and you can use it for work purposes. 
Pro tip: Add office accessories as part of the old computer desk makeover before placing this beautiful secretary table in your workspace. 
Vintage Student Desk
Some people have had furniture lying around in their homes since their school days. If you're one of those people, you may have a vintage student desk that requires your attention. It's time to transform it by giving it an old desk makeover.
There are many colors you can choose from, but if you're repurposing the desk for a young girl's bedroom, pink and gold accents are the way to go. Make sure you paint the chair the same color so it goes well with the old table.
Faux Secretary Desk
During the 1950s, the faux secretary desk became a great piece of home furniture. It had a good set of drawers; some even came with a glass-door cabinet. If you have one lying around, it's time to give it a quick makeover. 
There are a lot of possibilities when it comes to transforming this old desk with drawers. You can remove the top drawers and turn the table into a sliding desk. 
Make sure you raise the desk's height by adding wooden feet, which you can easily find at any Home Depot store near you.
Vintage Metal Classroom Desk
Transforming a classroom desk for your child's playroom is a fantastic way to give the table a quick old desk makeover. 
Paint the metal desk turquoise and add a pencil holder to give the old desk with drawers a new look. As your child grows older, they'll appreciate the hard work that went into repurposing the old table and use it for their schooling needs. 
Vintage Waterfall Vanity
Although the waterfall vanity is more of a dressing table than a desk, you can use it as one nevertheless. Make sure you give this old desk makeover a careful thought, as the DIY project can go really well or turn into something that you don't like having around.
We recommend giving the knobs a pearl white and the vanity a metallic silver finish.
Curbside Secretary Desk
With drawers and shelves, a curbside secretary desk can be an excellent office desk for you to get your work done. It has enough surface area to place your gadgets or laptop.
To start the old office desk makeover, remove the original stained wood color and use white or old white chalk paint to breathe new life into the table.
Once you're done, lightly sand the paint to reveal a graphite base coat. If you sand the old desk too hard, it'll show the original stained wood color, which won't look good on the white paint you just did.
How to Refinish an Old Desk?
After going through the nine creative old office desk makeover ideas, you may be wondering how to refinish an old desk.
Old desks are of exceptional quality and craftsmanship, but they can lose their charm with the passage of time. Fortunately, you can rehabilitate and refinish the table without too much effort.
Here are the steps on how to refinish an old desk:
You need to start by identifying the type of wood used for the desk you're looking to refinish. This can help you determine whether you can refinish the old desk. Veneer, for example, cannot be refinished.
Unscrew knobs, handles, and other pieces of hardware to disassemble your desk. This is important in giving your old desk a proper finish.
Remove varnish, stain, or paint by using a chemical stripper. Let the application sit for a while before removing it with a putty knife. Applying too much pressure could leave markings on the wood.
If there is any residual stripper left, you can use steel wool to get it all out.
The directions of the stripper's package will help determine the chemical to apply next. Some might suggest turpentine, while others may require you to use a paint remover. Follow the directions and apply the agent on the old desk.
Let the desk dry overnight after you've removed the paint by applying the chemical agent.
Sand the wood with a 120-grit piece of sandpaper before sanding the table again with a 220-grit piece of sandpaper for a smooth finish.
Use wood filler to fill the rotten or broken pieces. Apply the liquid and remove the excess using a putty knife. Let it dry before moving on to the next step.
You might need a grain filler if your wooden desk has an open-grain structure. Using a putty knife, apply the filler, remove the excess, and let it dry.
Apply sanding sealer on a brush and cover the entire surface of the table with it. Let it soak before continuing to the next step.
Sand the desk again with a 220-grit piece of sandpaper.
Use a clean rag and apply liquid stain to the desk. Remove the access stainer once you get the desired result.
Apply the finish. Stir the liquid in the can before using a brush to spread it across the table. Reapply the finish two to three times, and sand the desk between each finish.
After applying the finish, your DIY computer desk is now ready for use. You can place your accessories on it and start using it once the finish dries off. 
Five Things You Can Do with Your Repurposed Desk
Sometimes, you may go through the effort of transforming your old desk only to find that it does not belong in your office or living room. Perhaps the design is too old, or it does not suit the aesthetics of your home. 
If that is the case, don't worry. We've got five ways you can use your repurposed desk, and these include the following: 
You can convert the old desk with drawers into a planter. Make sure that the desk does not have holes or cracks before wrapping it with plastic. This will help the soil remain in place. Add your soil and plants and place the repurposed desk in a bright space where it can provide clean air and a fresh feel.
If you don't want to place your repurposed table in your living room or workspace after giving it an old computer desk makeover, consider transforming it into a vanity that you can put in your dressing room. Choose a round mirror to place it on the desk and cover it with LED lights. Add floating shelves on the wall around the vanity to place decor items, such as flower pots or photo frames.
You can use the old desk with drawers to make cute little shelves. This easy and quick DIY project can help bring functionality to your living space. Break down the desk and salvage as much wood as you can. Using nails and a hammer, start building shelves for your workspace.
If you're into gardening, you may want to use the old desk with drawers as a potting bench. It's a place to store all of your gardening supplies. Spray some colorful paint on it and place it outside in your backyard or shed for easy access to the tools you need for gardening.
There is a growing demand for repurposed desks, which means you can sell the table once you finish the old desk makeover. You can invest that money into modern furniture that best suits your needs.
Modernize Your Living Space or Home Office Set Up with a New Desk
Although giving your antique furniture an old office desk makeover can look great, these vintage pieces often lack the functionality and utility of modern furniture. 
An L-shaped standing desk, for example, can provide a lot of surface area for multiple monitor setups while maximizing space by utilizing one of the most underutilized spaces in the house: a corner! 
There are many modern work tables offered by Autonomous that can not only help improve your productivity but also ensure your well-being. 
A smart desk or home standing desk comes with several features, including quiet motors and keypads to help you adjust the height. This allows you to transition between sitting and standing smoothly, helping eliminate the sedentary lifestyle, which is often associated with neck and back pain, muscle stiffness, and other health problems. 
According to recent research, a sit-stand desk can help reduce the health problems associated with sitting for too long. These may include heart disease, obesity, and muscle pain. 
Unlike an old desk, modern standing tables allow you to raise your computer high enough, alleviating the stress and stiffness in the neck and back.
Final Thoughts 
An old desk makeover is a great idea to explore if you have vintage tables lying around in your storeroom. It can be a fun DIY project that can bring a new purpose to the antique furniture passed down in your family. However, it can be time-consuming and may not provide the functionality that modern furniture offers. 
Autonomous offers modern standing desks that not only look aesthetically pleasing but also have a ton of functionality to offer. We've gone over the different ways you can transform your old desks, but if you're looking for something new, you may want to consider investing in a sit-and-stand desk.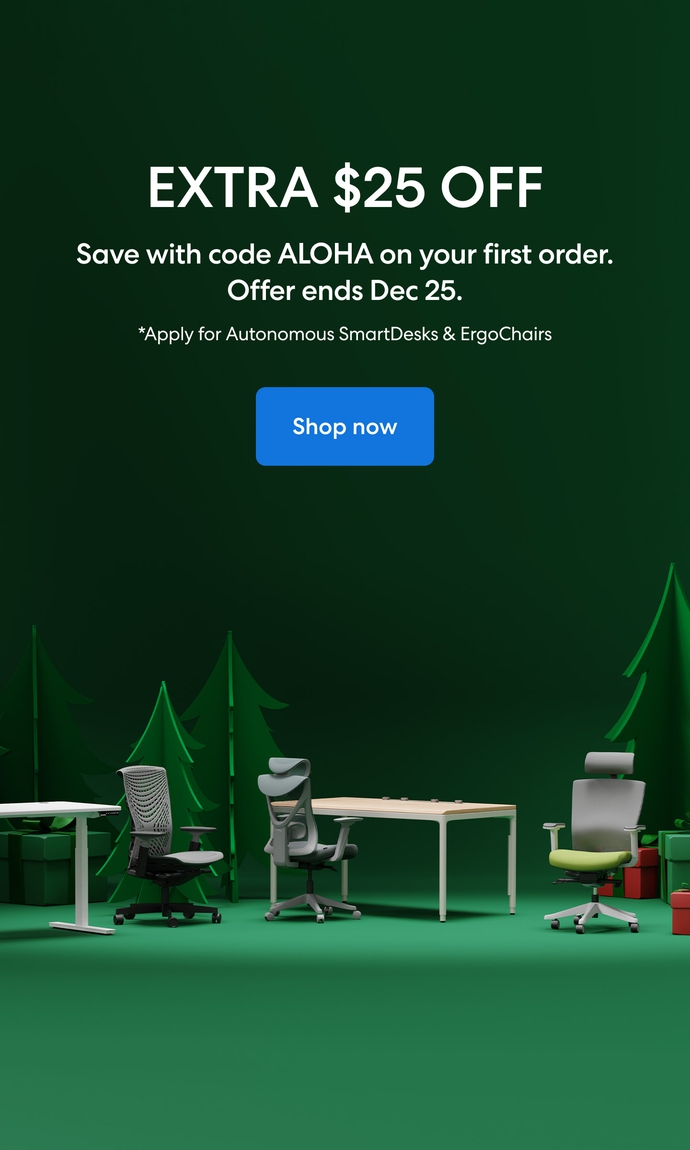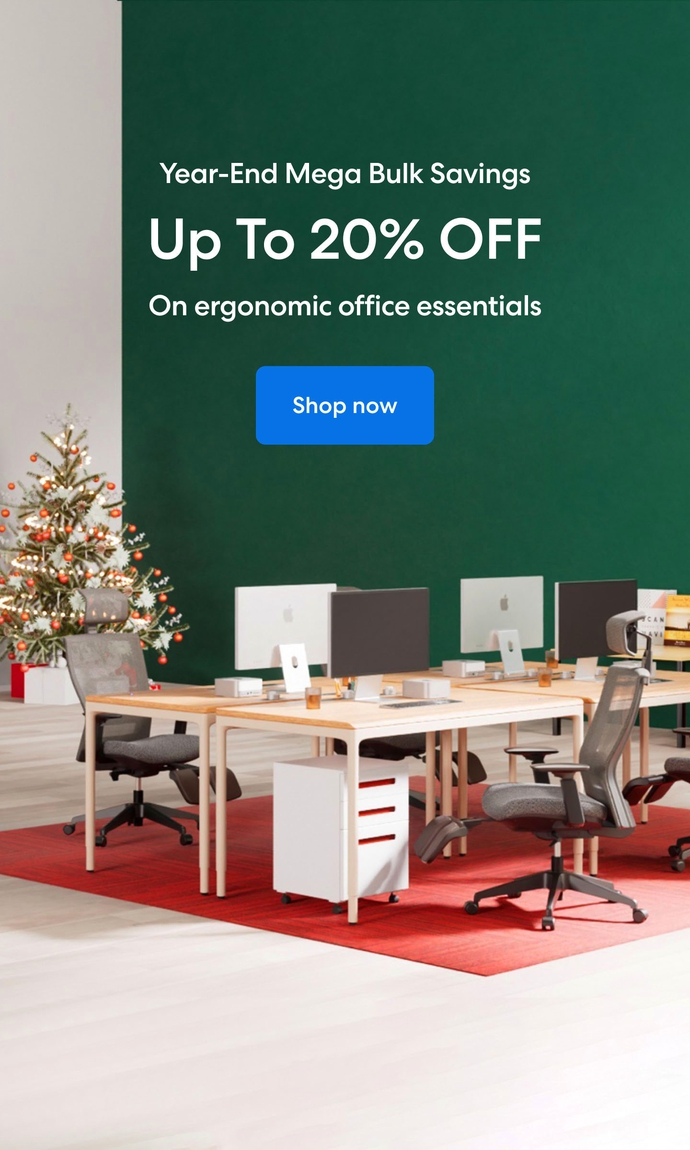 Subcribe newsletter and get $100 OFF.
Receive product updates, special offers, ergo tips, and inspiration form our team.