The best custom L-shaped computer desks are ideal for fitting as much surface area as possible into a tight space or adding a huge desk to a multi-monitor gaming setup. Custom L-shaped desks are ideal for tucking into a corner of your office, but they can also be positioned against a wall with one side facing your room setup. These space-saving workstations are ideal for individuals who need as much working space as possible since they allow you to put a printer and filing space on one side while using the other for your primary desk area. 
Furthermore, the best L-shaped computer desks generally come with storage drawers to keep your workspace neat and tidy, but even if yours doesn't, there's still plenty of area for filing cabinets to keep your workplace clutter-free. 
Those looking for a custom L-shaped computer desk for gaming may be less concerned with filing and storage alternatives. What you need is a workstation that's both comfy and strong enough to hold numerous monitors, as well as all of your gaming gear. If you spend a lot of time sitting at your desk, the best standing desk converters and the best office chairs for back problems may be worth looking into to keep you active and supported. 
What Is the Best L-shaped Desk?
1. SmartDesk Corner - Autonomous
This corner standing desk is well-liked due to its reasonable price and durable motors. The simple design is great for people who are making the switch to a standing desk for the first time. It's also one of the most cost-effective choices if you're on a tight budget. This is a light-duty custom L-shaped desk with a 330-pound weight capacity. 
The desk's quiet motors are one of its most appealing features. These motors are extremely quiet. They also contain an anti-collision mechanism that can stop the movement if it encounters any resistance. 
Another benefit is that it has one of the quickest and smoothest transitions among standing desks. 
The Autonomous SmartDesk Corner surface comes in fourteen colors and a variety of styles. Your workplace tabletop can be easily customized. You may personalize this SmartDesk Surface with your favorite designs. Simply request an Autonomous Artist workspace. It comes in two different finishes: matte and standard. 
2. DIY SmartDesk Frame from Autonomous
Because it includes a robust frame and three powerful motors for lifting the desk, the DIY SmartDesk Kit can be considered one of the top DIY standing desks. This desk is built to last with a two-piece solid steel finish on the L-shaped desk variation. Installing this top-rated DIY L-shaped desk can allow you to better personalize your workstation. The frame is large enough to accommodate a large wooden tabletop for a more beautiful experience. 
3. Flash Furniture Glass L-Shaped Desk
If you're looking for a custom L-shaped gaming desk, you've come to the right place. The Flash Furniture Glass L-Shape Desk should fit the bill perfectly. With a tempered glass top supported by a steel frame and lots of space for all your studio gear, it's a stunningly simple design. 
It can hold up to 110 pounds of gear, so it can easily fit a couple of monitors and more, and its self-leveling floor slides keep everything in place. Although the missing shelves may be a drawback for some, there is enough space underneath for a filing cabinet. 
4. Lander L-shaped Desk by iMovr
This custom L-shaped desk is one of the most recent and revolutionary L-shaped standing workstations on the market. The majority of this desk's functionality can also be controlled via an app. 
What is the mechanism behind it? A "paddle" is installed on the desk. With this paddle, you can alter the height of your desk using your smartphone. Bluetooth connectivity is all that is required. It's also quite simple to access too. All you have to do is perform a rapid double-tap. This is referred to as the "one-touch" feature. 
The one-touch feature is quite useful because it eliminates the need for a long push button to get your desired desk height. 
It also comes with a "health coach," which is a unique feature. When you slouch, this feature draws your attention to it. As a result, you are more conscious of your posture at work. 
5. Casaottima L-Shaped Gaming Desk
Do you need to accommodate a large number of monitors? This Casaottima L-Shaped Gaming Desk can easily accommodate all of them. It can support three or four monitors, and it even includes a monitor shelf that can be mounted on either side, making it ideal for positioning a laptop at eye level without the use of a laptop stand. 
The X-shaped frame of this custom L-shaped desk provides lots of strong support and looks excellent, while the durable tabletop is waterproof, scratch-resistant, and heat-resistant. 
6. Sauder Northcott L-Shaped Computer Desk
Sauder Northcott custom L-Shaped Computer Desk is a multifunctional and well-sized L-shaped computer desk that helps you keep things organized. There are two drawers of varying sizes that can come in helpful for storing your paperwork. The lower drawer was specifically intended to hold legal-size hanging files. 
Because the desk is finished on both sides of the drawers, you can use either side of the custom L-shaped desk as your primary workspace or place it in the middle of a room. You can choose between white and black, but there is no option for a wooden finish. 
7. Key West Farmhouse L-Shaped Desk
This rustic but robust wooden desk, which combines a versatile hardwood design with farmhouse-style embellishments, can give you all the room you need to finish your home office, whether you're gaming or working. There's enough room for at least three monitors, and the desk looks equally good in the middle of the room as it does in the corner. Because the back is finished, it doesn't need to be pressed against any of your walls. 
While there are no drawers or shelves, there is plenty of room to move your chair around the full office desk surface or install shelving units beneath the 30-inch clearance. 
8. Teraves Reversible L-Shaped Desk
The Teraves Reversible custom L-shaped desk is a fantastically versatile piece of furniture. Its reversible design allows you to customize it to fit the arrangement of your studio, and it has a couple of open shelves for storage. The desk also includes a floor stand for your computer, which is excellent if you like working with a tower PC rather than an iMac or laptop. 
Teraves custom L-shaped computer desk can support up to 110 pounds, which should be plenty for all your gear, and it comes in black wood or dark teak. 
9. Sauder Palladia L-Shaped Desk
This Shaped custom L-shaped desk can add a touch of luxury to any room. It's made of wood and comes with a tower PC storage area, a keyboard slide-out shelf, and extra drawers, including a large file drawer for storing essential documents. 
Additionally, it comes in three finishes: wind oak, vintage oak, and cherry, and while it's one of the more expensive alternatives on this customized corner desk list, it's well worth it if you want to add a bit of class to your workspace.
10. Solid Wood Top Lander Desk
This Lander custom L-shaped desk is built entirely in the United States. Its solid wood table top distinguishes it from the Lander iMovr. 
Furthermore, this device features many of the same unique features as other Lander desks. It has a controller that you can sync with your smartphone and it's also Bluetooth-enabled, so you can adjust the table height from the app. 
You may also appreciate how customizable this desk is. Its size and shape can be customized to fit exactly in your space. You also have a lot of possibilities. It's also available in 36 various designs and colors. As a result, you should be able to find one that makes your heart skip a beat. 
The robust tabletop is also handcrafted. As a result, you can count on high-quality materials and workmanship. This custom L-shaped gaming desk is not only beautiful, but it is also really durable. 
The lovely tabletop is ergonomically curved. As a result, you should be quite at ease while working. 
It also comes with 90% of the parts pre-assembled. As a result, assembling this standing desk only takes a few minutes. 
11. SHW Vista Corner Desk
The SHW Vista customized corner desk may appear to be a traditional L-shaped desk, but it actually disassembles into three components to fit into a small space. This is the custom L-shaped desk for you if you work in an apartment and don't want to lug a large piece of furniture up the stairs. 
Its smoked tempered glass top is stunning, and it even has a footrest bar to make sitting more comfortably. You have to put in some time to screw the components together, but the end product is well worth it. As for designers with limited room, this is a great-looking desk. 
12. Office Hippo Desk
If your daily design work requires the use of heavy machinery (a Mac Pro and many monitors, for example), you might be hesitant to entrust your tools to a glass desk. The Office Hippo Ideal customized corner desk is designed specifically for this type of weightlifting with a load capacity of 80kg. It also comes with a five-year warranty, and the top is both heat and stain-resistant (ideal for coffee addicts). This customized corner desk isn't the most fashionable, but it cannot let you down. 
Why Do You Need an L-shaped Desk?
Space
L-shaped desks can fit right up to the corner of your workplace area due to their unusual shape. You don't want a desk that takes up half of your office if you have a small one. An L-shaped desk provides an extra workplace while taking up less room in the office. 
It can be tough to reach the full desk surface with regular desks, but not with a custom L-shaped desk. All of the surfaces are reachable thanks to the "L" form. This is especially beneficial for those who have shorter arms. 
Separate Surfaces
The majority of desk jobs require the use of both a computer and paper. On top of your desk, this can cause a lot of confusion. There are two separate, distinct surfaces on an L-shaped desk. Moreover, there should be no more papers scattered across your keyboard! 
A More Cost-Effective Option
You might be amazed at how cost-effective an L-shaped desk is. When compared to other regular desk options, the comfort, efficiency, and space they provide make the small extra cost well worth it. 
An L-shaped desk not only maximizes your home office setup and corner space – both vertically and horizontally – but also provides exceptional long-term versatility and durability. Such a desk is a long-term investment that may pay off in the long run! 
Better Privacy
Perhaps you're working on a large project, or your mind is one of those that can't stand even the least amount of noise when you need to concentrate. An L-shaped standing desk is the greatest option for such employees. It allows you to get away from the office commotion and gossip while simultaneously providing you with a calm cool corner in which to work efficiently. 
Elbow Support
Although few people are aware of this minor advantage, we do not overlook it. An L-shaped desk provides excellent elbow support. If you spend all day at your computer, the stress in your shoulders can exhaust your body before you realize it. An L-shaped computer desk with a tilted corner provides excellent support for your elbow, allowing you to relax while working. 
Final Words
L-shaped desks are ideal for a versatile workspace. They're also a great option if you need more workspace but don't have the room. Even if it's just for gaming. 
These custom L-shaped gaming desk workstations are available in several styles. You should undoubtedly find one that meets your style and requirements. Our list includes all of the features you're looking for in a gaming desk.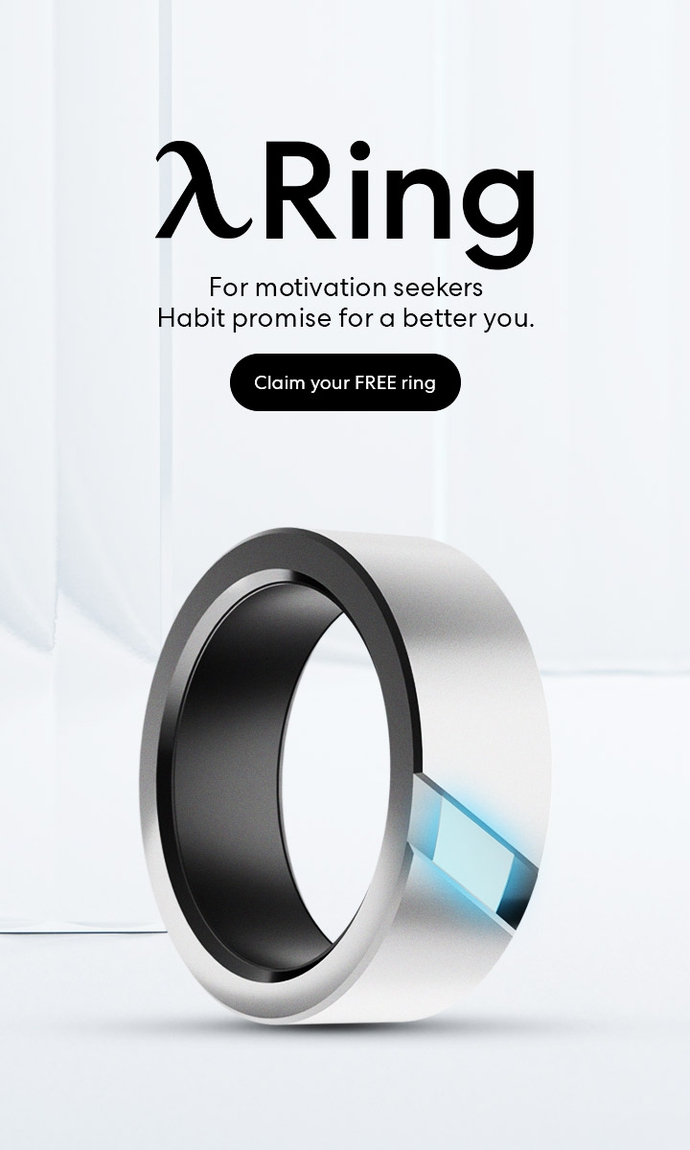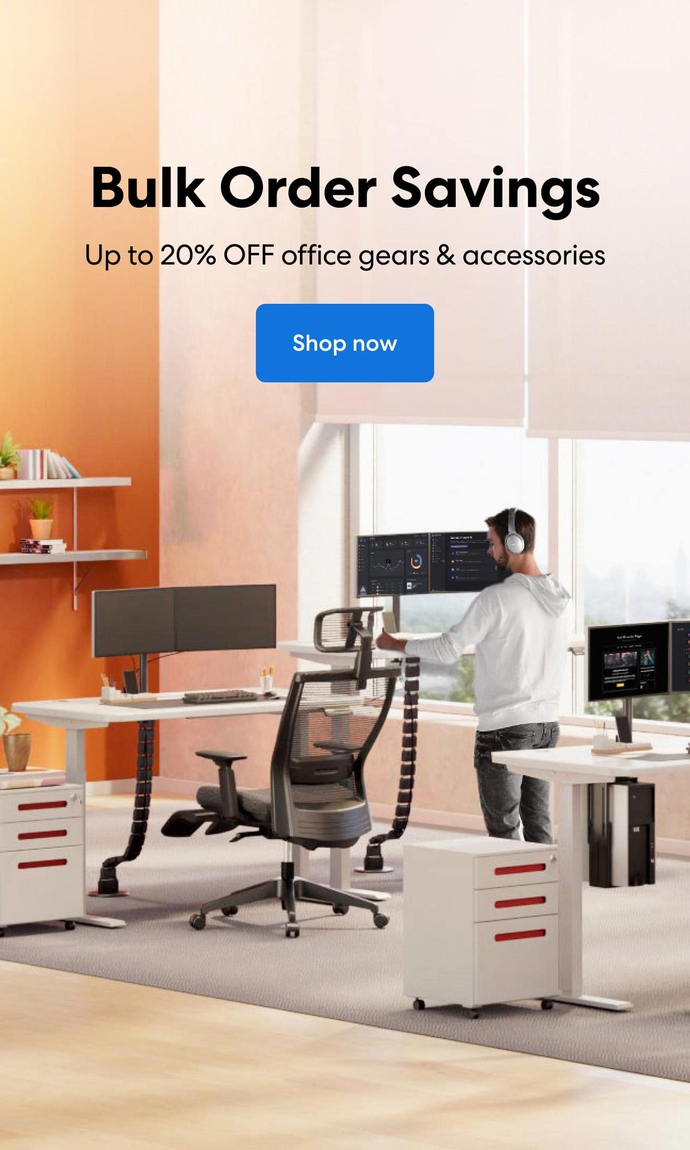 Subcribe newsletter and get $100 OFF.
Receive product updates, special offers, ergo tips, and inspiration form our team.