Productivity
Decorating Home Office with 10 Productive Styles & Ideas

Autonomous
|
Jan 13, 2021
4,270 Views
When decorating a home office, there are many options to consider. Most people just put a desk and chair in a room and call it good. However, this isn't the best way to be productive throughout the day and can actually make it harder to focus. Therefore, it might be more suitable to take the time necessary to plan things and learn how to decorate a home office.
These home office design ideas are a great start. You can incorporate a few of them or use every tip to create a comfortable working area.
1. Location
When decorating a home office, the first step is to make sure that you've got the right location. You may be working in a living room or a cramped space, and there might not be anything you can do about it. However, you can maximize your spacing and consider the traffic flow around the area. That way, you avoid distractions. The two most important factors when learning how to decorate a home office include the chair and desk.
2. Don't Sacrifice Function
Now that you know where to place your desk, most of the home office design ideas focus on functionality and form. You don't want to hunch over a desk that's too short or be cramped for space.
Autonomous has a variety of office desks that can help you stand and sit throughout your workday. You stay motivated and can be more productive. Learning how to decorate a home office isn't just about function, though. Consider the color of the desk frame and top so that everything matches and looks great together.
3. Own a Great Chair
There are countless chair options on the market, but you want something that's ergonomic, modern, and simple in its design. When decorating a home office, you also want to consider the color. You can find various home office design ideas out there, but they rarely focus on the chair. This can be a focal point for the room and add a splash of color.
We like the ErgoChair 2 from Autonomous. It's designed for full flexibility while being comfortable and giving you energy throughout the day.
4. Paint the Walls
Most home office design ideas focus on the walls. Though you're staring intently at your computer screen, you still have peripheral vision, which means the wall color and pattern matter.
Don't just go with beige. You want something that gets your motor (brain) running. For some, it's going to mean cheery and bright colors like lime green and orange. Others want calming shades, such as seafoam or green. You also don't want the space to look too busy, so pick one pattern and colors that go together for the best results.
5. Create a View
Decorating a home office also includes the desk/chair position. Make sure you can stare at something else other than the walls. As you glance up from your computer, you can see nature or something beautiful. Windows are great, but make sure that you can have the curtain open without being blinded by the sun. Those without windows can hang pictures to look at.
6. Choose the Right Accessories
Though you're there to work, you can choose homey accessories to give a comfortable feel to the space. Consider using a gorgeous mug as a pencil holder, using trendy sticky notes or pads, and add a decorative trash basket. Consider adding some inspirational printed quotes on the wall or some homemade artwork.
7. Organize Horizontally and Vertically
Most home office design ideas focus on big spaces. However, if you don't have enough square footage, make sure you organize things to maximize wall space. Consider hanging some floating shelves on your walls to remove office equipment/supplies from the desk. You can also add some vertical file folders on your desk so that important papers are close by. Baskets of various sizes can also be used to make piles more organized.
8. Master the Technology
There isn't much that can be done for your printer or computer, but it is possible to wrangle those cords and keep them tucked away. Make sure that your desk position is close to the outlets, but also ensure that you can unplug things easily if necessary. Use fabric cord covers for the desk to add some whimsy and color. If your desk has a grommet, feed everything through there to keep them organized and out of the way.
To deal with the cords on the floor, use tubes, cord winders, or wire organizers, which lift the cables from the floor and hold them in place.
9. Use Natural Light/Good Lighting
Understanding how to decorate a home office means that you've got to consider all aspects of the space. Yes, you want it to look good and have personality, but you've got to ensure that there is proper lighting within. That way, you're not hurting your eyes. Windows can bring in natural sunlight, but on those dreary days (or evenings), consider a bright, LED overhead light. Also, add a lamp for task lighting. Just make sure that everything matches and looks good together so that the room seems inviting and welcoming.
10. Stay Inspired
If your desk and space are large enough, consider setting up a small shrine. You can add some framed artwork, include a special photograph, or put up some knick-knacks with meaning. These are going to motivate you to continue working. Some people have success using their spouse and children as motivators. You can look at them during the workday and then rush out of the room to see them in person later. It's also possible to achieve the same effect of putting up a picture of a planned vacation spot. Remember why you're working so hard (to relax later in a beautiful location).
Conclusion
You may not be the best person at decorating interior spaces, but the home office design ideas we talked about here are a great start. Browse the many products and accessories from Autonomous to ensure that you've got what you need to work hard, be more productive, and stay healthy while you work at home.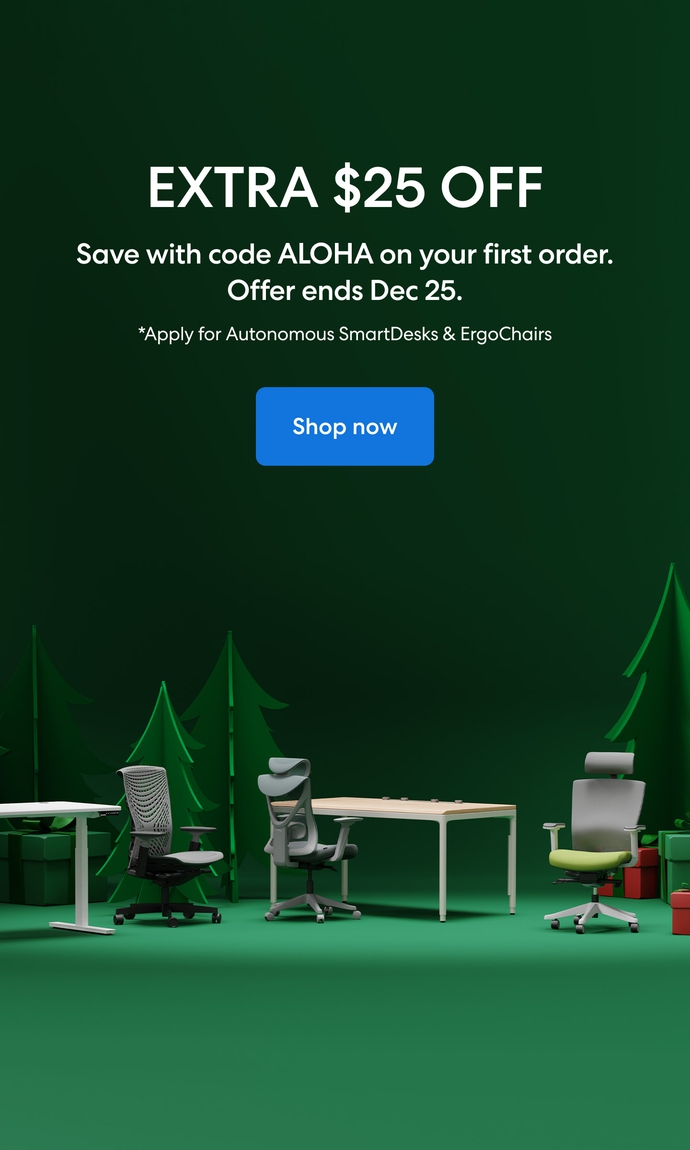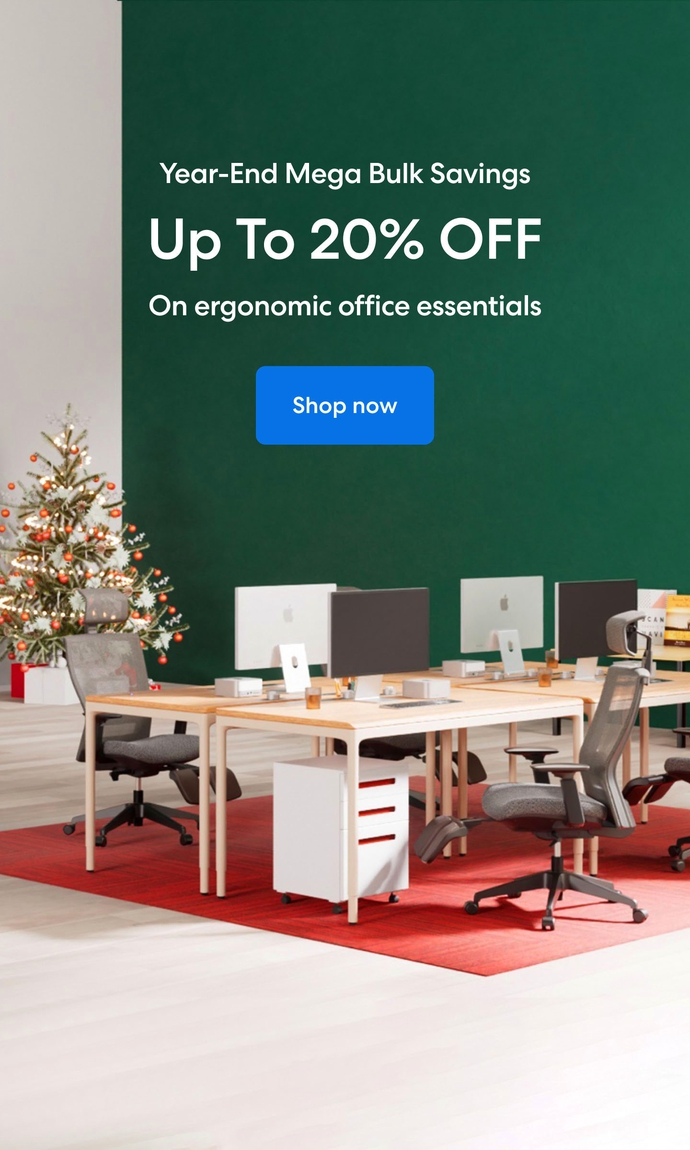 Subcribe newsletter and get $100 OFF.
Receive product updates, special offers, ergo tips, and inspiration form our team.