Smart Products
St. George Utah Furniture Stores for Comfort & Style

Autonomous
|
Sep 22, 2023
1,374 Views
Attention residents and visitors! Are you searching for the best home decor stores in St. George, Utah? Look no further! In this comprehensive guide, we'll explore the top-notch options available, whether you're furnishing your dream home or sprucing up your vacation rental. From chic contemporary designs to timeless classics, we've got you covered.
Let's navigate the furniture world in St. George, Utah, and find the perfect pieces to elevate your space with style and comfort. Whether you're a homeowner, a renter, or an interior enthusiast, join us on this furniture-shopping journey. Let's transform your space into a haven of beauty and functionality with the best office supplies in bulk!
1. Autonomous
Online furniture stores in St. George Utah offer a vast selection of furniture styles, providing convenience and easy shopping. You can explore various sofas, beds, tables, and more, from modern to traditional designs. With doorstep delivery, furnishing your home has never been more accessible.
Autonomous, the leading online furniture store, stands as a symbol of innovation and empowerment. Their impressive suite of programs redefines office supply acquisition and workspace optimization. One standout initiative is the Autonomous Bulk Order Program, offering unbeatable discounts on wholesale office supplies in St. George, Utah, catering to businesses of all sizes.
The Autonomous Referral Program also maximizes benefits for businesses and new customers, fostering a win-win relationship. With the Free Office Layout Design Service, Autonomous.ai goes the extra mile in assisting businesses to create efficient and productive office spaces.
Embrace cutting-edge solutions and elevate your workspace with Autonomous.ai's stylish and functional wholesale office furniture. Discover a new era of office and home furniture shopping with Autonomous.ai.
2. Pieces Furniture and Design
Luxury furniture boutiques cater to those seeking opulence and sophistication. These exclusive stores curate exquisite pieces showcasing premium craftsmanship and the finest materials. Indulge in a world of elegance with statement sofas and timeless furnishings that embody luxury and refined taste.
Pieces Furniture and Design, a premier furniture and design studio in St. George, Utah, takes pride in delivering the utmost quality in furniture and design services. With a team of experienced designers at the helm, they are devoted to crafting beautiful, functional spaces that capture each client's style.
Their offerings include a diverse selection of high-end furniture sourced globally, encompassing custom-made pieces for those seeking uniqueness. From initial consultation to final installation, they offer a comprehensive range of design services to cater to every aspect of your project.
Pieces Furniture and Design's mission centers on creating spaces that clients genuinely love. Embracing the uniqueness of each home, they endeavor to provide the perfect pieces that reflect their client's style.
Visiting their showroom or online inquiry is highly encouraged for those searching for top-notch furniture and design services. Let Pieces Furniture and Design help you transform your vision into a reality, creating your dream home with a touch of sophistication and functionality.
3. Modern Craftsman
Custom furniture studios empower you to bring your unique vision to life. Skilled artisans work closely with you, creating personalized designs from scratch. Choose materials, dimensions, and finishes to craft unique pieces that perfectly complement your style and space.
Modern Craftsman is a distinguished custom furniture studio in Utah. Renowned for their high-quality, handcrafted creations built to withstand the test of time, they take immense pride in their work. Their team of experienced craftsmen pours passion into each project, ensuring the best possible service for their valued customers.
At Modern Craftsman, you can explore various custom furniture options, including the best office chair for back pain, standing desks, beds, and cabinets. The studio offers various finishing options, allowing you to choose the perfect look for your furniture, tailor-made to suit your taste and preferences.
Each piece of furniture is meticulously constructed with the highest quality materials, ensuring longevity and durability. The Modern Craftsman's commitment to excellence ensures that its furniture will bring years of enjoyment to your home.
The Modern Craftsman is the ideal destination for those searching for exceptional, handcrafted furniture. Experience their craftsmanship and let them be a part of creating the perfect piece of furniture that complements your home and becomes a cherished part of your living space.
4. Carmell's Cottage Antiques
Antique furniture shops transport you to the past, offering a treasure trove of vintage pieces rich in history and character. Discover timeless classics and rare finds that evoke nostalgia. Embrace the beauty of the past, infusing your space with a sense of timeless elegance and charm.
Carmells Cottage Antiques, a cherished family-owned and operated business in St. George, Utah, has flourished for over 30 years. Their devotion lies in curating diverse antique furniture, including tables, big and tall office chairs, beds, and cabinets. Moreover, they offer a delightful assortment of vintage clothing, jewelry, and captivating home décor items.
As a hub for antiques and collectibles, Carmells Cottage Antiques boasts over 100 dealers, each contributing a variety of unique treasures. Whether you seek a piece of history or a nostalgic find, their extensive collection ensures you'll discover something to cherish.
Committed to delivering the best shopping experience, their knowledgeable staff takes delight in assisting you in finding the perfect piece for your home. Offering free appraisals, they ensure fair pricing for your cherished antiques.
For those seeking a touch of nostalgia or a distinctive addition to their home, Carmells Cottage Antiques offers a haven of treasures. With something for everyone, this is the perfect destination to discover a unique and special piece that resonates with your style and aesthetic.
5. Madison Liquidators
Office furniture stores cater to functional and stylish solutions for your workspace. Find ergonomic office chairs, functional desks, and smart storage options designed to boost productivity. Whether in corporate settings or home offices, these stores ensure comfort and efficiency in your work environment.
This is one of the best discount furniture stores in St. George, Utah, offering discounted office furniture. With a diverse and ever-changing inventory, they will surely have something that appeals to your preferences.
Explore their wide range of office furniture, including desks, chairs, file cabinets, and more. Additionally, they provide convenient services such as delivery and assembly, ensuring a hassle-free experience for their customers.
With a mission to assist businesses in saving money on office furniture, Office Furniture Liquidators believes that discounted prices can significantly impact the bottom line. Providing affordable solutions empowers businesses to enhance their workspaces without breaking the bank.
Visiting their store or an online inquiry is highly recommended for those searching for budget-friendly office furniture in St. George. Let Office Furniture Liquidators be your go-to destination to find quality office furniture at discounted prices, optimizing your workspace while keeping costs in check.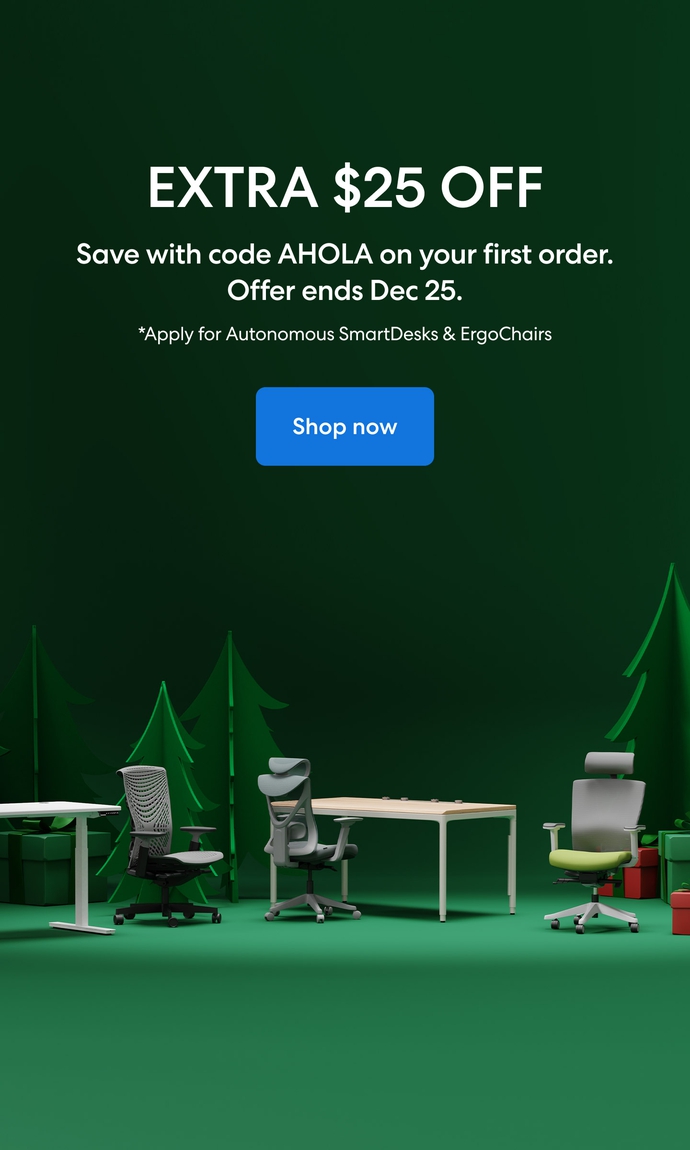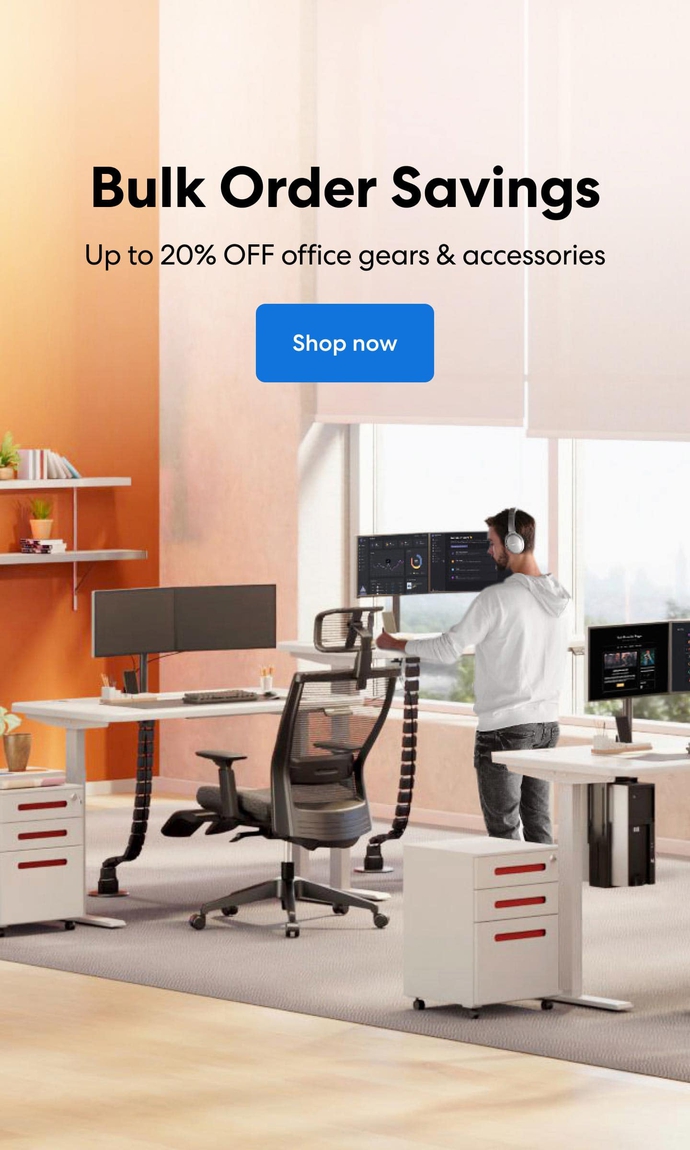 Subcribe newsletter and get $100 OFF.
Receive product updates, special offers, ergo tips, and inspiration form our team.