Smart Products
Ogden's Top Furniture Store: Home & Office Essentials

Autonomous
|
Sep 22, 2023
1,317 Views
Welcome to a comprehensive guide to Ogden's top furniture stores, where you'll discover various home and office essentials. Explore the finest furniture options that elevate your living and working spaces, from luxurious boutiques to online retailers and custom studios. Uncover unique pieces from antique shops and find functional office supplies in bulk from dedicated office furniture stores.
Get ready to transform your surroundings with the perfect furniture tailored to your style and needs. Let's delve into the world of Ogden's best furniture stores!
1. Autonomous - Online Furniture Store
Online furniture stores are digital platforms where you can browse and purchase a wide range of furniture styles, from sofas and beds to dining sets and home accessories, all from the convenience of your computer or mobile device.
Autonomous is a renowned online furniture store known for innovation and empowering businesses. They offer game-changing programs to revolutionize office supply acquisition and workspace optimization. Their standout initiatives include the Autonomous Bulk Order Program, providing unbeatable discounts on wholesale office supplies in Ogden, Utah. Businesses of all sizes benefit from cost-effective solutions.
With the Autonomous Referral Program, businesses and new customers enjoy exclusive perks when referring others to Autonomous.ai.
Additionally, they offer the Free Office Layout Design Service, optimizing office spaces for enhanced productivity. Autonomous.ai  has wholesale office furniture that you will not find anywhere else.
2. The Nest Furnishings - Luxury Furniture Boutique
Luxury furniture boutiques are exclusive stores offering high-end and premium furniture pieces. They showcase elegant designs and top-quality materials, catering to customers seeking sophisticated and luxurious home furnishings.
Nest Furnishings is a well-established family-owned and operated furniture store in Ogden Utah, with over 30 years of experience. Their passion lies in assisting individuals in crafting beautiful and functional spaces within their homes. They cater to diverse tastes and styles and offer a wide selection of high-quality furniture, lighting, and décor worldwide.
The store provides the following services:
They offer an extensive range of top-quality furniture sourced globally, ensuring customers find the perfect pieces for their homes.
With a team of experienced interior designers, The Nest Furnishings offers custom design solutions to bring each customer's vision to life.
They provide in-home consultations for added convenience, allowing customers to collaborate with designers in their own spaces.
Nest Furnishings offers complimentary design services, providing professional guidance to kickstart customers' home projects.
Customers can expect a personalized experience and a vast selection of premium furnishings with The Nest Furnishings to create their dream homes.
3. The Craftsman's Workshop - Custom Furniture Studio
Custom furniture studios are workshops or stores that create made-to-order furniture based on customers' requirements and preferences. They offer personalized designs, allowing customers to tailor furniture to their unique style and needs.
The Modern Craftsman, nestled in Utah, is a distinguished custom furniture studio renowned for its high-quality, handcrafted creations built to stand the test of time. With a team of skilled craftsmen driven by passion and dedication, they prioritize delivering the best possible service to their customers.
Their offerings encompass a wide range of custom furniture options, allowing you to select the perfect piece that complements your home. Moreover, they offer the ability to tailor furniture to your precise specifications, like ergonomic office chairs and standing desks ensuring a seamless fit for your needs.
At Modern Craftsman, only the finest materials find their way into the furniture, and each piece is meticulously constructed. Their unwavering commitment to quality ensures that their furniture will bring you years of enjoyment.
The Modern Craftsman is the ideal destination for those seeking high-quality, handcrafted furniture. They take pride in helping customers create the perfect piece for their homes, and it would be an honor to assist you in your journey toward furnishing perfection.
4. Abby's Antique Mall - Antique Furniture Shop
Antique furniture stores in Ogden specialize in selling vintage and antique furniture pieces. They offer a wide range of furniture styles from various historical periods, allowing customers to add classic and timeless pieces to their homes.
Abby's Antique Mall, a sprawling haven of antiquities, welcomes you to a treasure trove boasting over 100 dealers. Delight in various antique furniture, from timeless tables to the best office chair for back pain and charming beds and cabinets. But that's not all – discover vintage clothing, exquisite jewelry, and an array of home décor items, each with a captivating story.
For over 30 years, Abby's Antique Mall has thrived as a family-owned and operated business. Their passion lies in providing customers with an extensive selection of antiques and collectibles, ensuring you find something special to cherish.
Located in Ogden, Utah, they open their doors seven days a week, offering free parking and wheelchair accessibility. As you explore the vast offerings, please take a moment to relax at their coffee shop and peruse the gift shop on-site.
Abby's Antique Mall is devoted to ensuring the best shopping experience for its customers. Their knowledgeable staff is dedicated to helping you find the perfect piece for your home. They even offer free appraisals, guaranteeing you receive a fair price for your cherished antiques.
Abby's Antique Mall is an absolute haven for those searching for unique and exceptional pieces to adorn their homes. With something to captivate every heart, their collections cater to all, and you'll surely discover something you'll love.
5. OfficeMax - Offline Office Furniture Store
Office furniture stores near Ogden Utah are dedicated outlets that supply furniture designed specifically for office spaces. They offer a variety of desks, big and tall office chairs, filing cabinets, and workstations, providing functional and ergonomic solutions to enhance productivity in the workplace.
OfficeMax is a leading provider of office supplies, cutting-edge technology solutions, and services dedicated to helping businesses of all sizes thrive. Boasting over 1,000 stores across the United States and Mexico, OfficeMax offers a wide range of products and services tailored to enhance business success.
Recognizing the uniqueness of every business, OfficeMax endeavors to provide customized solutions to fuel productivity and efficiency. Their team of experts is committed to assisting businesses in finding the right office furniture in Ogden, Utah.
OfficeMax offers extensive products and services, including office supplies, technology solutions, business services, furniture, and print and marketing services. To ensure a seamless shopping experience, they provide various convenient options, from in-store visits to online and phone orders.
Their mission centers on helping businesses work better. OfficeMax aims to empower its customers to achieve their goals by delivering the right products and services. If you are a business owner or manager, consider exploring their stores or reaching out online to discover how OfficeMax can help you enhance your business operations.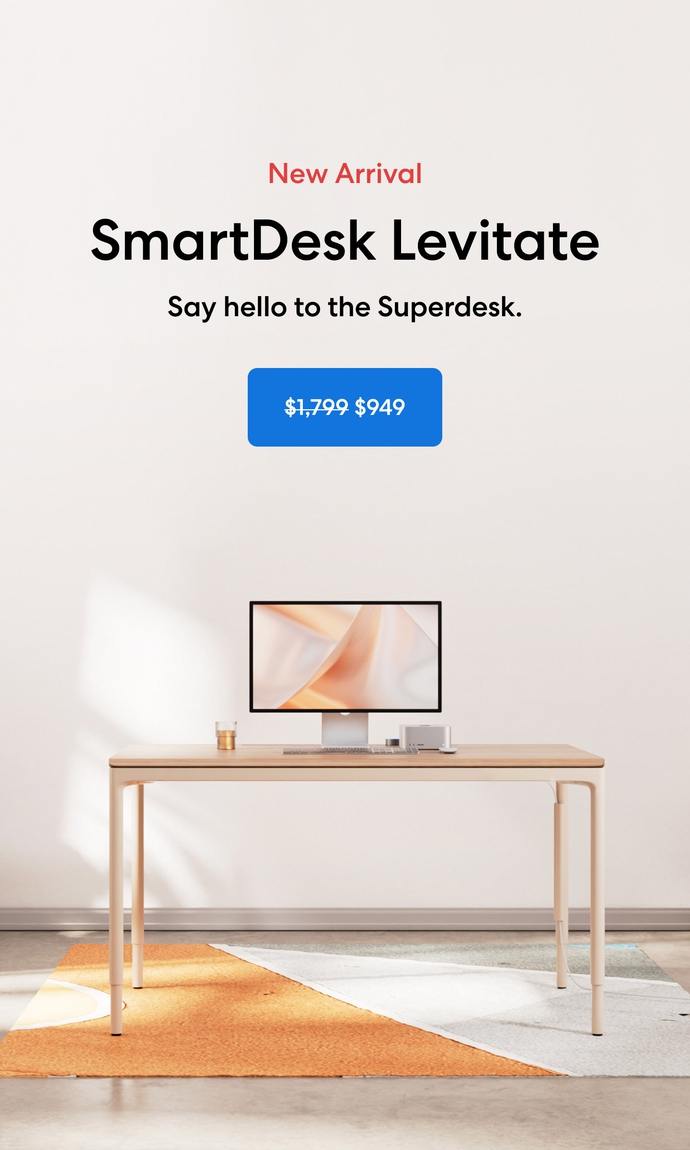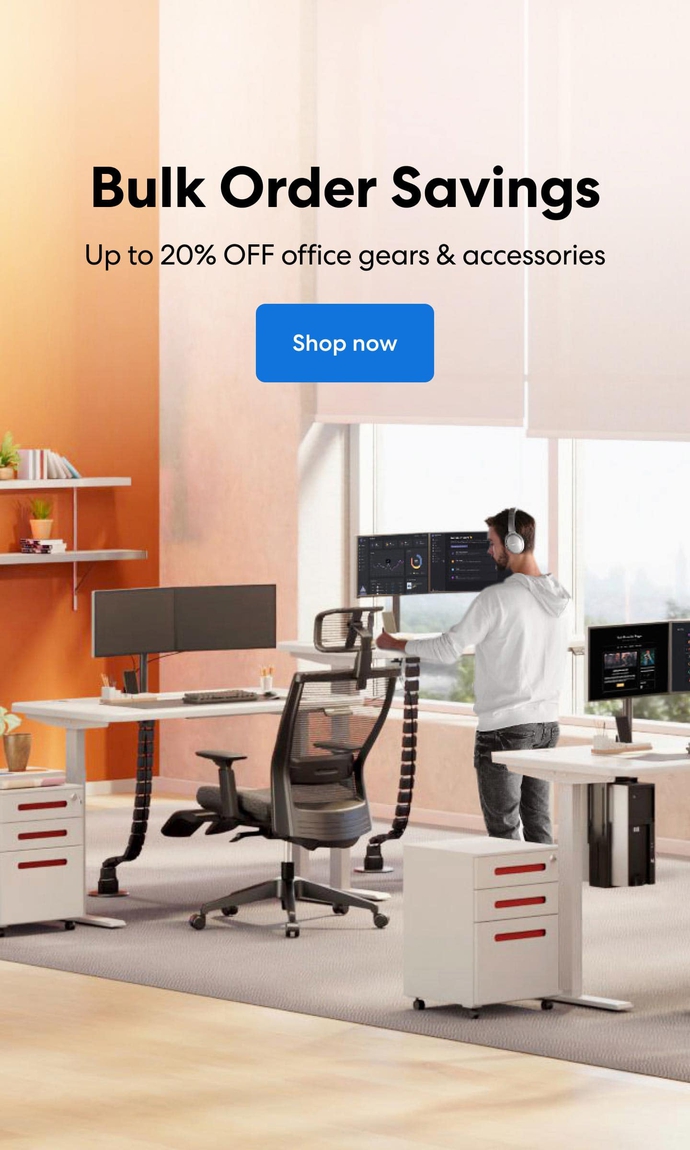 Subcribe newsletter and get $100 OFF.
Receive product updates, special offers, ergo tips, and inspiration form our team.