Workplace Inspiration
DIY Home Office & Desk Tour: A Complete Guide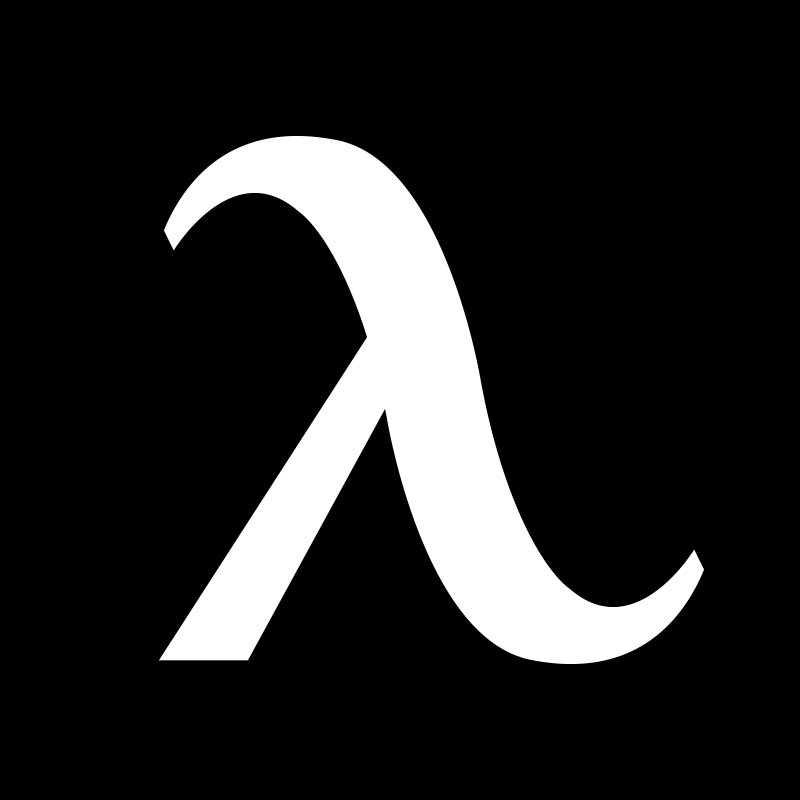 Autonomous
 | 
May 27, 2021
As a remote worker, there are a few things you need. For example, you've got to have a quiet space where you can work. Ideally, it's a separate room with a closable door, but you may find yourself in the den or living room if it's a small house.
With that, you need the right office chair. It needs to be comfortable enough that you can sit and work productively. However, newer models may also have head- and leg-rests that help you stretch out when you're on the phone or thinking (depending on your job).
In this DIY home office and desk tour, you're sure to learn everything there is to know about your home office desk setup. Let's get started!
Guide for DIY Home Office and Desk Setup for Remote Workers
The DIY home desk tour talks about how to keep things fresh and updated. From there, you can find various DIY home office idea options that can make it easier to enjoy your space and make it work for you.
Whether you're a designer, content creator, or accountant, you need the best setup for your home office. Let's get started with our home office DIY tour:
1. Cleaning Up
The first step of the DIY office desk tour is to clean up your space. In fact, you may want to repurpose part of the bedroom as your office, and that's nearly impossible without some organization and cleaning.
Therefore, you should go through any boxes you might have. The next step is to sort through clothes and other personal belongings. If you've been hoarding stuff that you don't really need, let it go! While you may not want to throw it away, you can repurpose it or donate it to a local charity to help others.
Take a close look at each object in the room where your home office should be. Does it bring you joy? Do you want to use it? Is it important to keep the item?
If it wasn't a definite yes on anything, put it in a box and get it out of the room. You can decide later if you're throwing it away, repurposing it, or donating it.
2. Consolidate Computer Gear
Most people get hung up with tons of desk accessories, especially if you have a spouse or roommates. Did you buy a new laptop but keep the old one "just in case?" While it's a good idea to have a backup, it's easy for multiple systems to be tossed in a corner or closet.
This part of the home office DIY tour focuses on gathering together all of your devices, such as computer monitors, laptops, towers, and keyboards. Toss in any mice you have and whatever else you might need for a traditional office setup.
If you're not using them, please reformat the drives to get rid of all the information they include. From there, you can sell them or donate them. Many people sell them to get a little extra money in their pockets. However, if you know a non-profit in need, give your laptop/device to be helpful.
3. Remove Everything
Now that you have all the old office equipment out of the way, get rid of any furniture. You don't have to buy all new things. However, you want to update the walls to make them look fresh and ready for work.
4. Paint the Walls
The next DIY home office idea is to paint the walls a different color for productivity. This is optional, but many people find that it makes them excited to want to work from home. If it was forced on you because of circumstances out of your control, this can get you in the mood.
Choose a matte finish for the walls to keep the appearance softer. While you can go with any color, many people choose neutrals. It helps you stay focused on your work. Still, adding a flair of color, such as yellow, can brighten the space and make it appear more cheerful.
Do what you want with your space in your DIY office desk tour, but keep in mind that you're working in the area most of the day. Pick something that calls to you without being too bold or crazy. In the DIY home office and desk tour, a dark gray was used.
5. The Foundation – Desk
For our DIY home desk tour, it's important to focus on the spacing you have. Most people prefer a long and large desk made of wood. There are various options out there but consider an office standing desk. That way, it's easy to stand and continue working. If you're in the same area all day, this is crucial!
Do you plan to build your own standing desk? This is becoming a top-rated trend, with many remote workers getting creative. However, with the sit-stand option, it's important to make sure that you've got the right process.
A great DIY home office idea is to use a DIY standing desk kit that includes the frame. Once it is set up correctly, you push a button, and the desk rises and lowers based on your needs.
Now, you should think about where to get a tabletop in your DIY home office and desk tour. Do you have an old door or rectangular kitchen table? If so, you can repurpose those items and turn them into the desktop.
Otherwise, you can visit a local hardware store and get wood planks to make your desk. Regardless of where you go, remember that solid wood is heavy. With that, it might not be treated. Therefore, you've got some work ahead of you.
The next part of the home office DIY tour focuses on applying the finish (stain) to the wood. Before doing that, you should sand the entire wood piece. Get rid of all the wood burrs to ensure a smooth surface for the stain.
Apply the finish and let it dry. Check it the next day to see if it's what you want. If not, consider adding another coat. Many people like using Danish Oil because it keeps the natural wood appearance while providing a lacquered finish.
6. Set Up the Hardware
The next step in our DIY home office and desk tour is to set up the hardware on your desk. Once you put it in place (with the tabletop on the frame), screw it down, and you're ready to go.
It's up to you what accessories you use. Most people go with laptops, but you might have a second monitor, keyboard, mouse/mousepad, and other items.
If you're a content creator, you may have two separate setups right now. A laptop might be enough for daily typing tasks, while you have a computer tower for the big stuff.
Those who don't have the right tools yet should consider ergonomics. Almost all keyboards and mouse options are ergonomic, so they look slightly different than their predecessors.
Do you work on your laptop's keyboard? This is okay if you're only typing a little during the day. However, if most of your work requires typing and editing, it's a good idea to invest in a new, ergonomic keyboard. Select one with a cushioned mat to rest your wrists on for the best results.
Many people choose two separate monitors for their DIY home office and desk tour, but you can get a double-wide screen instead. That way, it's like having two monitors, but there's a seamless quality, and your eyes don't have to adjust as much.
7. Ergonomic Chair
Though the desk is probably the most important part of your space, the chair is the second. You're sitting most of your day, even if you do have a standing desk. Therefore, it's essential to choose an ergonomic chair.
Newer models frequently have headrests, leg-rests, and are adjustable in every way. This means you can change the seat tilt, lumbar support, armrests, and everything else.
8. Footrest and Anti-fatigue Standing Mat
Within the DIY home desk tour, things aren't complete without a footrest and anti-fatigue mat. If you don't have the budget for leg-rests built into the chair, you can use a footrest to push yourself back comfortably. Shorter people may find it beneficial if they can't reach the floor and keep their thighs parallel to the ground.
An anti-fatigue mat is great for your DIY home office and desk tour when you're standing up. The cushioning ensures that your legs and feet don't get tired. Plus, people who like to shift from foot to foot while on the phone can appreciate the comfort and ability to stand while working.
9. Monitor Arm and/or Stand
Proper screen placement is essential. There are various stands on the market to help you. While sitting straight and comfortably, make sure your eyes naturally move to the top third of the screen. Keep your neck in line with your shoulders so that you're not arching the neck to look up at the monitor.
If you can't find a stand that meets your needs when sitting and standing, a monitor arm might be the better choice. Install it at the back of your computer desk. As you stand, it moves effortlessly to the spot that's best for you.
Appropriate Desk Setup
During the DIY home office and desk tour, ultimate desk setup is just as important as having the right products. Here's what you should do:
Most-used Items in Front
Make sure that the most-used items are right up front and within easy reach. This varies based on your job description. If you're a designer, you might have to use pens and paper to draw.
Writers might need to jot things down on sticky notes. Marketers may have different clients and separate folders for each one. Regardless, think about what you use most and make sure it's easy to grab while you're sitting.
Peg-board System
If possible, install a peg-board on the wall where it's easy to get to. That way, you can store things you don't use all the time but still need. This can include cable wires, headphones, adapters, and all the rest.
Add Some Shelves
Most people have vertical space over their desk area in their DIY home office and desk tour. If there are a few more things you need often that you couldn't fit on the peg-board, put them there. Otherwise, you can add some decorations to brighten up the space and make it feel like home.
Don't forget to add some cubby shelves that sit on the floor (if you have room). This DIY home office idea is crucial for things like your fax machine, printer, and other items you want nearby but might not use all the time.
Just make sure that your shelving unit is strong enough to handle the weight of those machines. You may also have books and other tools that you must use periodically. Throw them in the cubbies, and you're good to go.
Bring in Some Flair
That's not all you should think about, though. The DIY home desk tour isn't finished without adding personal flair to the space. Hang up some pictures, drawings, paintings, and other things that you enjoy.
It's important to keep eyestrain down to a minimum, and the best way to do that is to look at something other than the screen frequently. You can lean back in your ergonomic office chair at a photo or painting above the desk to take a mental break for a few moments.
Hide the Cables
While it's not necessary to hide the computer cables, many people like this DIY home office idea to make it feel less cluttered.
A good way to do that is to get some Velcro hands with hooks at one end. Then, take the self-adhesive hooks that don't damage the walls/paint. Install them along the wall to hide the cords!
Conclusion
It's important to find the right home office setup for your home. If you work at home often (or are self-employed), you want the best working space possible.
Therefore, this DIY home office and desk tour helped you get some ideas for making a desk, choosing the right equipment, and how to organize everything. The best news is you can update things pretty quickly once it's all planned and to your liking. For example, easily switch out the wall art without much stress.
Good luck with your DIY home office. Remember: it should have some personal touches and make you happy, as you're sure to be in there most of your day!
Hey, you have special pricing through your company.
Get exclusive rewards
for your first Autonomous blog subscription.
WRITTEN BYAutonomous
We build office products to help you work smarter.
Coming at You Live from Autonomous' Social Media!