Have you been thinking lately about replacing your office chair? Do you think your chair is not giving the same comfort at work as it used to? If that is so, it's quite common. Many people believe that the only possible solution to a damaged chair is to replace it. People might have told you to replace office chair and improve your experience at work. But what if you don't have the budget? Have you ever thought about how to fix an office chair instead of replacing it?
You might have broken your chair accidentally and do not wish to replace it so soon, so what can you do? Working to fix a broken office chair is the best thing you can do to stay within your budget and continue having a comfortable experience at work. In this way, you won't have to let go of your favorite chair. But the challenging part is that most people are unaware of the right ways to fix any office chair.
We know that you might be one of them too, that's why we have dedicated this article to you. Here, we have discussed the best possible solutions to a broken office chair without replacing it. Therefore, we suggest you go through this article to explore our approach. 
What Can be Replaced to Fix a Broken Office Chair?
As we discussed above, replacing an office chair is not a possible solution for most office workers. The reason may be their attachment to their current chair or a stiff budget. No matter what your case is, the best way to fix an office chair is to fix the chair part that is creating problems.
Below we have discussed the most common chair parts that often create issues and make you believe that you must replace your chair. However, if you simply fix them the way we have discussed below, you won't need to replace your office chair. So, let's have a look at how you can replace these parts instead of replacing the chair. 
Chair Base
Your chair base is the plastic part below the seat where the chair's caster wheels are attached. If you use any office chair recklessly, it will most probably hit walls and other obstacles around. If you do that constantly, your chair's base will eventually get damaged. So should you replace office chair base?
In our opinion, you should handle this part with care because it is the most expensive repair among the ones that we have shared in this article. If you wish to buy an aluminum base to avoid future accidents, it may cost around $55, but if you want to go for a common plastic base, it may cost you around $30. 
Lift Cylinder
One of the most common damages is associated with the lift cylinder. However, you don't need to worry about this one because there are plenty of pneumatic cylinders available in the market at cheap prices. If you have noticed that your chair keeps sinking and is unable to stay at a particular height, you need to do something about the lift cylinder. Some people go for the cheap office chair repair options by placing a hose clamp to stop the chair from sinking. However, replacing the faulty lift cylinder is also a possible choice for you. 
Tilt Control Mechanism
Replacing the tilt control mechanism is a comparatively easier task. You can easily repair this problem if your reclining ergonomic chair stops tilting at the desired angles. The only thing that you must ensure is that the tilt control mechanism equipment that you are buying is a size that fits perfectly to your chair base.
There are some bolt holes at the bottom of your chair. These bolt holes have a particular arrangement. What you can do is take their measurements and compare them with the tilt control equipment that you are planning to buy. If it aligns with the measurements, you are good to go. 
Caster Wheels
Caster wheels, especially the plastic ones, are usually prone to get damaged under heavy weight. They even get blocked with dirt and hair, so they require regular cleaning and strict maintenance. However, if you fail to do so, the caster wheels will get damaged easily. Nevertheless, the good news is that you can find a new set of wheels in the market quite easily and replace the old broken ones.
Wrapping It Up – The Autonomous Employee Purchase Program

This brings us to the end of our discussion on what you can do if you don't want to replace the office chair. We know that it is not possible to have a budget to buy an expensive office chair for their work because they are short on budget. So, making the chair bottom replacements that we discussed above is always a viable choice. Nevertheless, if you buy the best ergonomic chair, you will not have to make these choices much often, and it will be more like a one-time investment.
We know that some of you might feel like even this chair is not coming within their budget, so you must be glad to know that we have introduced our Autonomous Employee Purchase Program recently. Our purchase program is to facilitate you with multiple discounts to ensure you can buy the best office furniture at the most affordable rates. We have designed a simple interface to ensure anyone can use it. Nevertheless, we have thousands of big firms' employees who trust the quality that we offer under the program. All you are required to do is to sign up for the program using your work email, and bam! You'll be good to go.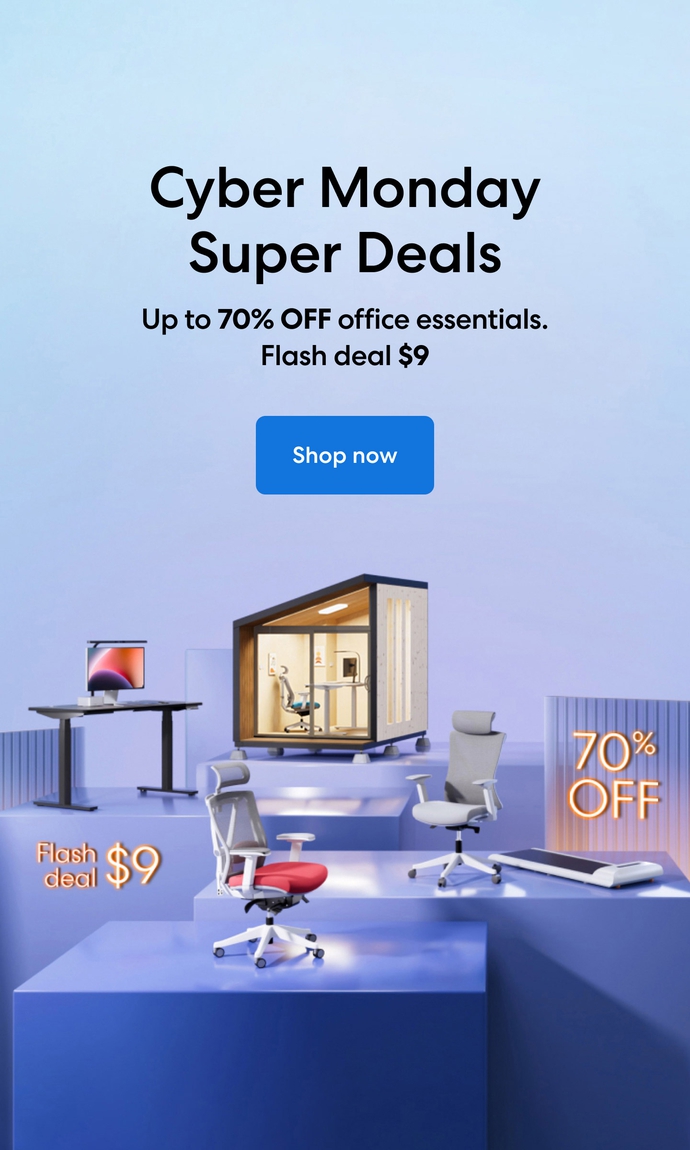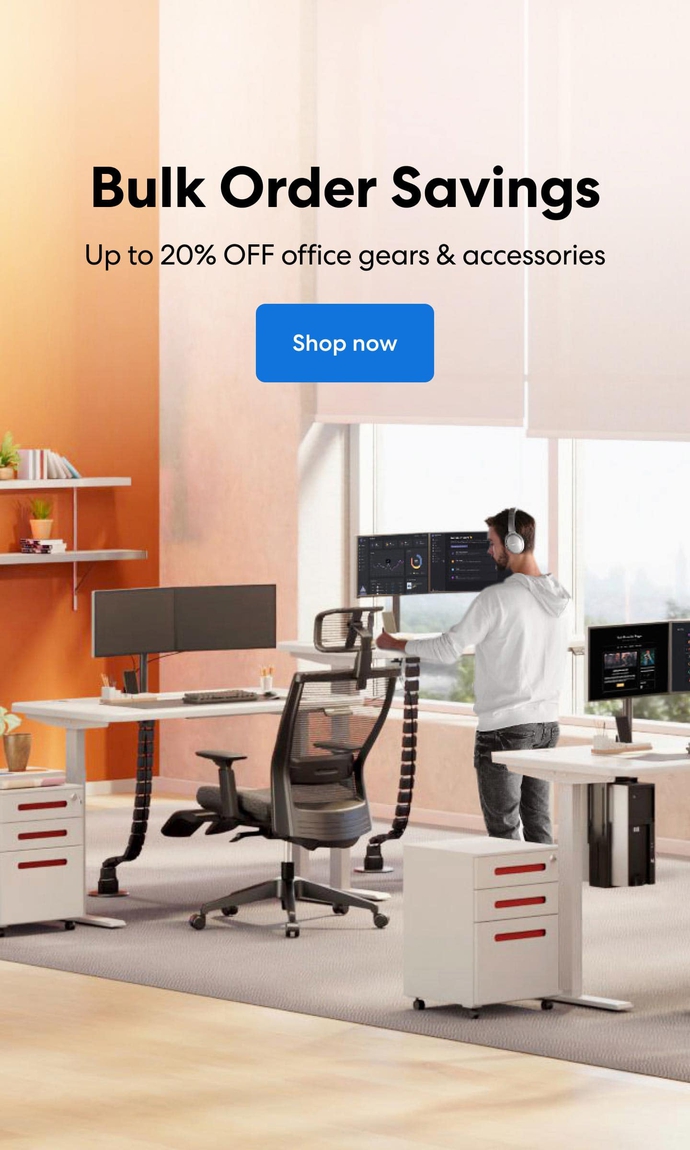 Subcribe newsletter and get $100 OFF.
Receive product updates, special offers, ergo tips, and inspiration form our team.