Smart Products
Do Office Chairs Damage the Tile Floors? 5 Tips
1,773 Views
Office chairs are necessary for any office environment. However, without a floor mat for tiles, it's very likely that your floor will receive damage. Office chairs are constantly rolling on the floor, as some of the essential ergonomic chair features are the wheels or casters. Sometimes, the wheels are not very smooth on tiles compared to other flooring types, like carpeting or wood. After a while, the results of constant movement will show up on your tiles.
Hence, if you want to prevent your office chair from damaging your floor tiles, here are a few things you can do to prevent your office chair from damaging your tile floor.
How Do Office Chairs Damage the Tile Floor?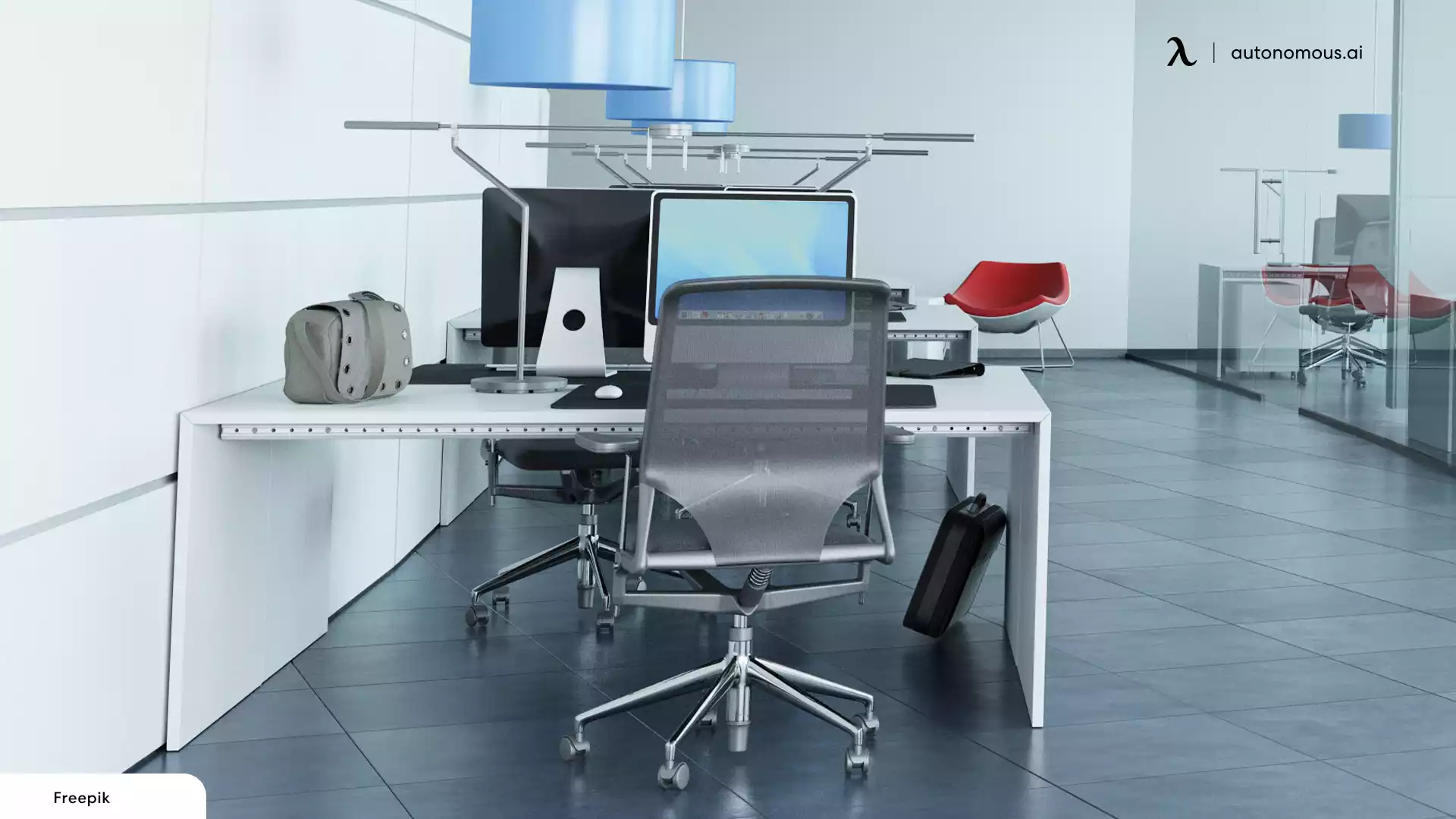 The movement of the casters can damage the tile floor (and other types of flooring). Since the chair is carrying your weight, it's very likely for the wheels to "scratch" the tiles and ruin their finish. If there is dust or dirt on the floor, the problem can become worse as the wheels may drag the debris around, scratching your tile floor even further.
This situation can damage your chair and may end up ruining your tile floor if you don't address it as soon as possible.
How to Prevent Your Office Chair from Damaging Your Floor Tiles
1.  Change the wheels of your office chair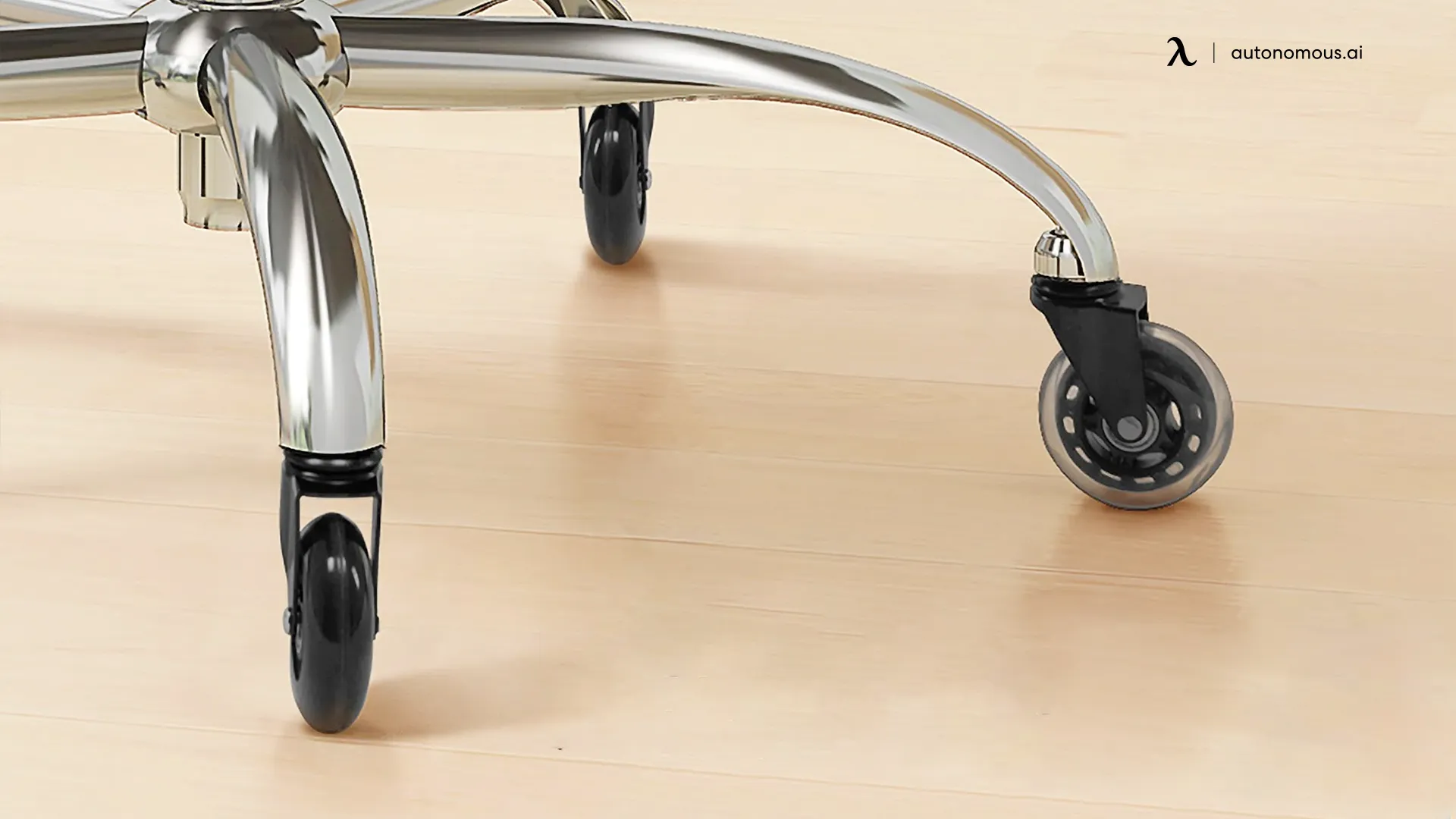 Most office chairs come with wheels, but most of the time, they are too harsh on the tile floor. Therefore, changing the wheels for an option that is "softer" and your floor may be a good option for you. For instance, rollerblade wheels are a very common option in today's market and are not expensive.
Rollerblade office chair wheels can make you more comfortable as they make it easier for you to go from one area to another smoothly without being too harsh on your tile floor.
You can also opt to use rubber chair casters, which have a similar effect. One option we recommend is the KERDOM rubber chair casters, which have excellent quality and are also available for an affordable price. Alternatively, you can also try some hardwood office chair wheels and see how they work on your tile floor.
2.  Place a chair mat on the tile floor
There are tons of chair mats for tile floors available out there. Many designs are available, allowing you to keep the aesthetics of your workstation in the best condition while also contributing to its preservation.
Some chair mats are transparent, while others have interesting designs. While buying, please try not to buy chair mats for tiles that have a rough texture, as the wheels of your chair may get stuck. Try to find something that is as neutral as possible.
3.  Use an area rug
An office chair mat for a tile floor seems like one of the most viable options, but you can also choose to include an area rug in your workstation. It'll keep your tile floor and even hardwood floor protected from the wheels of the office chairs as they move. Furthermore, rugs are always more aesthetically pleasing than mats.
The main disadvantage of this option is that you'll have to clean the rug after a while. Otherwise, it'll accumulate dust and may turn into a different problem.
4.  Replace your office chair
You can also try replacing your office chair if necessary. If you were looking forward to replacing your office chair anyway, there are tons of ergonomic office chairs you can choose from. If you want to buy a low-cost office chair, you can take a look at some best-value ergonomic chairs to save some money while making sure you have a comfortable chair.
Alternatively, you can also consider buying an ergonomic stool. Stools attach to your floor and don't move from their location, so there is no way they can damage your tile floor. Furthermore, these seats can also encourage better sitting habits in the long run.
5.  Keep your floor clean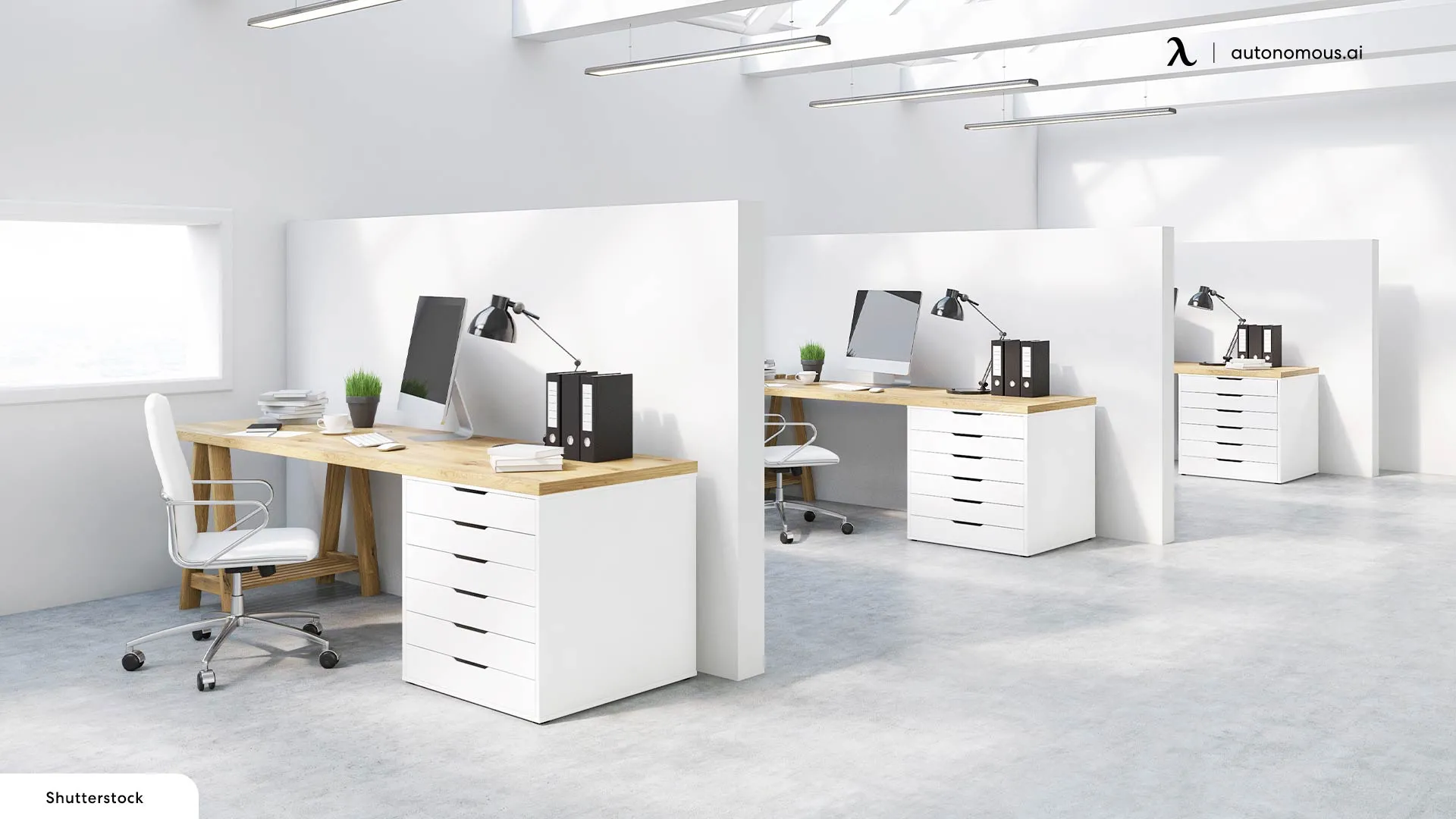 Make sure that you clean your work area very often. If the floor is clean, the wheels of your office chair will be less likely to damage your tile floor. Hence, it's important for you to make sure that your workstation is thoroughly clean, not only for aesthetic purposes but also for your health.
Even if you have already considered some of the other options and have implemented them, it's important to keep your work area clean at all times.
List of Floor Mats for Tiles
1.  Mount-It! Clear Desk Chair Mat for Hardwood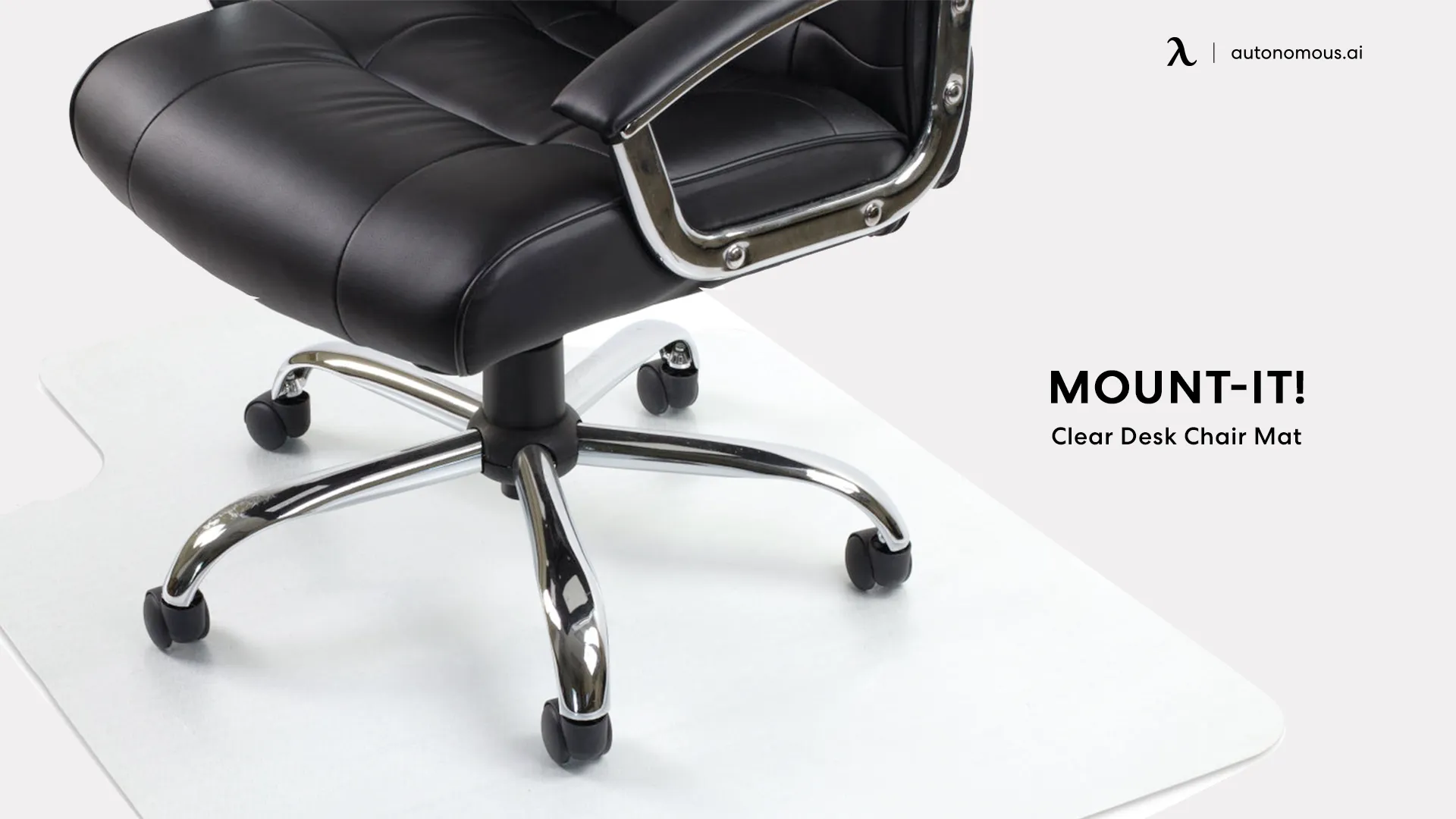 The best chair mat for tile floors we can recommend is the Mount-It! Clear Desk Chair Mat for Hardwood. It covers a wide area and has a clear design that will not cause any disturbance in your room décor. You can acquire this desk chair mat for tile floor at special pricing via the Autonomous Employee Purchase Program, as well as many other office accessories and furniture you may need for your home office.
2.  Lesonic Office Chair Mat for Hardwood & Tile Floor
This chair mat for the tile floor is an excellent option. It has an anti-slip design that will keep you protected while you're sitting on your chair. Furthermore, it's available for an affordable price, allowing you to keep your tile floor protected without spending too much.
3.  Amazon Basics Vinyl Chair Mat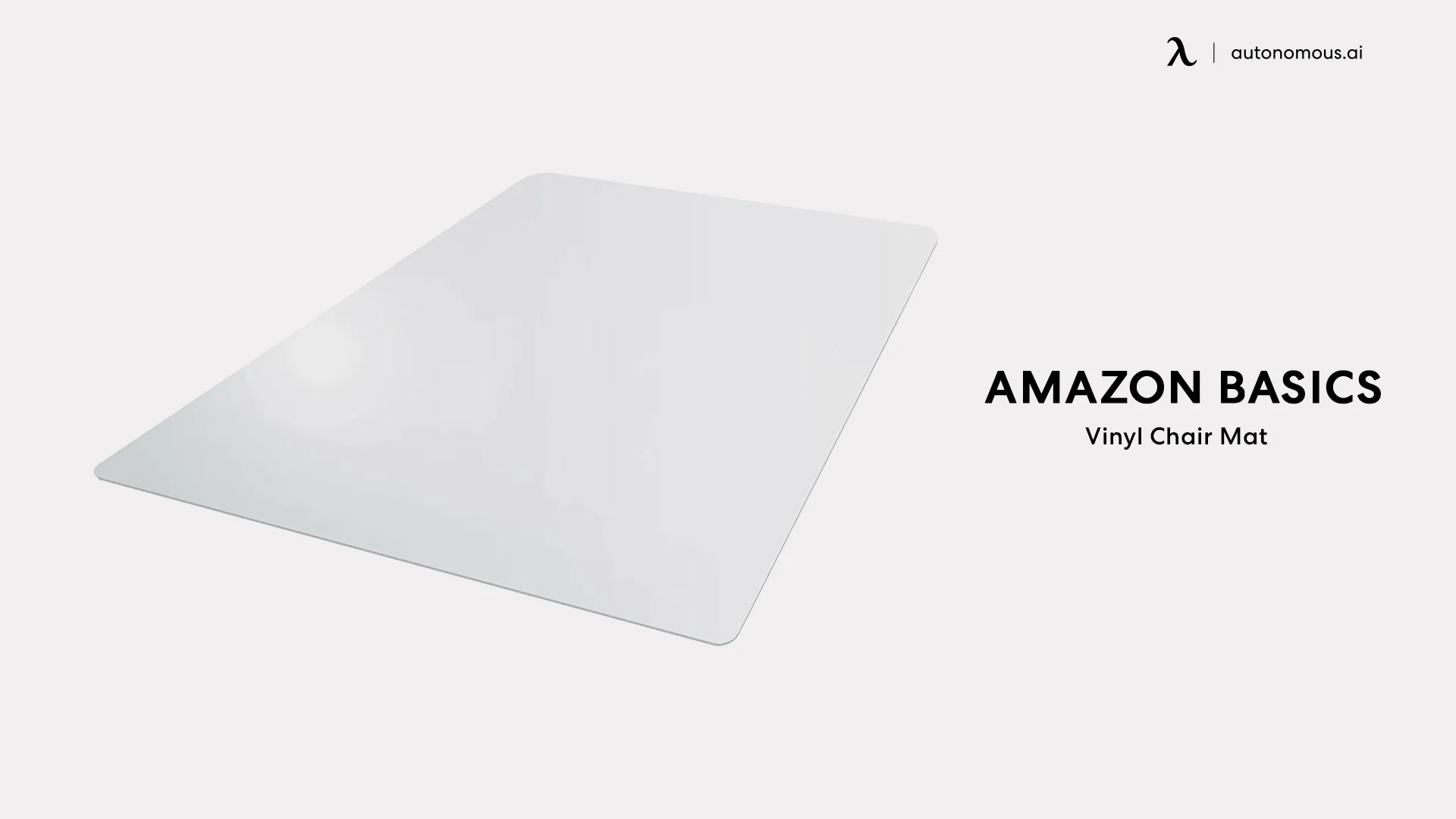 This floor mat for tile is another good choice. It's appropriate for tile, stone, hardwood, and other hard floor types. It provides a smooth glide surface and enough space for you to move around your workstation comfortably.
4.  MuArts Store Crystal-Clear Heavy-Duty Chair Mat
Last but not least, this is another good floor mat for tile if you want something that doesn't look too extravagant in your room. It provides plenty of area of movement while also being appropriate for most types of casters, making sure that no other problems arise while you're using your chair.
Subcribe newsletter and get $100 OFF.
Receive product updates, special offers, ergo tips, and inspiration form our team.
WRITTEN BYAutonomous
We build office products to help you work smarter.