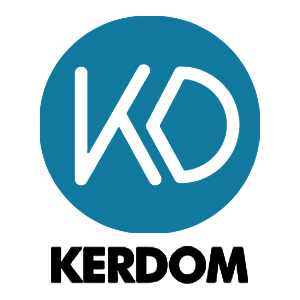 KERDOM
Ergonomic office chair expert
Categories
All
Spring Tech Week
Ergonomic Chairs
Others
Tech Accessories
Need help?
Orders & Returns
CS Manager
Product Compliance
Terms & Policies
Refund policy
*Please note that the trial & return policy does NOT apply to promotion products on Autonomous site—and the warranty policy is guaranteed

As the owner of the high-end brand FelixKing, we are a company with a professional design team and a mature supply chain, focusing on the design and sales of ergonomic office chairs. With the concept of persistence and innovation, we are committed to providing quality and efficient services to our customers.
It is our great honor that you choose KERDOM. Your satisfaction is the most important thing we continuously pursue. If regrettably, you find our item(s) have the following issues that could not meet your requirements, you have the right to return the item(s) to get a refund. It's really important for us to offer a fair and responsible return/exchange policy. We also will check each order before we arrange shipment.
Our return / refund mailbox: [email protected]
1. You can cancel any item that has not been shipped at any time
2. If the product is not damaged, or damaged in transit, or damaged due to manufacturing problems, you can return it for a refund if you provide photos and videos
3. If it is not more than 12 months old, we can send out replacement parts or partial compensation (not more than 20%)
4. If the product is more than 12 month olds and requires replacement parts, the user will be required to pay the cost.
Shipping policy
1.How long will the item take to be shipped?
After you place an order, it will take our staff 1-3 business days to ship your item out of our warehouse (due to the pandemic, the preparing time will be delayed for 2-3 business days). When we finish shipping your item out, an email with a link to track your order will be sent to you. You can also track your order with the tracking number at here: http://www.17track.net/

2.What courier companies do we generally cooperate with?
Our goods are generally shipped through UPS, FedEx and USPS. (Due to the pandemic, you cannot choose the courier company you want. Sorry.)

3.Where can we ship?
We can currently ship in the US, Canada, and Japan.

4.About the delivery
The delivery staff will email/call you with an arrival date before they start delivering packages.
If the delivery date is inconvenient for you, you can reschedule for a more convenient date.
It requires a signature of someone 18 years or older.
Delivery can be made not only to the main door of the building, but also to a specific unit or suite number.
Warranty policy
KERDOM promise 24-hour online service, 30-day free returns, 60-day free exchanges, and 1 year warranty.

See more
About KERDOM
It was just after Covid-19 that we felt the significance of the ergonomic chair that is best for long working hours without tiring us down. Today, ergonomic office chairs are not only in demand to be used for offices; It has also expanded their reach to home offices and chairs for people who are gamers. In case you are looking for the best office chairs, visit the KERDOM store on Autonomous for the best office chairs options. Also, here is about KERDOM and why the KERDOM ergonomic office chair can be your best purchase of the year.
About KERDOM
For several years, KERDOM has continuously been working on designing ergonomic and consumer-friendly office furniture. Each chair is made by a skilled designer for the comfort of people. Besides, KERDOM also helps people from the developing world improve their exhausting lifestyle that is caused by bad sitting positions. Furthermore, KERDOM is continuously evolving its ergonomic furniture, ladders, and projectors. Therefore, it has received great fame from customers across the globe.
Why You Should Choose KERDOM Ergonomic Office Chair?
Adjustable features
KERDOM ergonomic office chair has a multifunctional adjustability function. Flip-up Armrest: It can be rotated up to 90 degrees up and down. This feature of the KERDOM chair will allow your arm and shoulders to be placed in a rested position based on your body positioning. Adjustable Backrest: KERDOM chair also has an adjustable backrest. The backrest can swing back and forth up to 30 degrees. A pull outward can make it swing, and a pull inward can make it lock via a handle underneath. Besides, the resistance is also adjustable. Adjustable Height: Along with the backrest, its length can also be adjusted depending on your height. The control lever can adjust the KERDOM ergonomic office chair up and down by 10 cm, giving a comfortable work experience.
Materials
KERDOM ergonomic office chair is made up of highly elastic mesh fabric. It is manufactured with high density and works as a natural sponge, and Net cloth has good air permeability. Using elastic mesh fabric avoids sweating while working, which further translates into a comfy desk chairs that ensures a better work experience every time you sit on that mesh chair.
Ergonomic design
KERDOM chairs are designed mindfully by keeping every possible issue of users that causes them stress and fatigue while working long hours. For example: KERDOM ergonomic desk chair flip-up arm ensures not only just comfortable positioning of your arm but is also designed to save up space by rotating it up to 90 degrees. This way, it can easily be pushed under the office desk. KERDOM ergonomic chair is in S-shape, imitating the human body's back curve, reducing the burden on the waist, and maintaining a relaxed posture while working for a long time. The back, head, neck, and height-adjustable features give KERDOM chairs a great ergonomic design ideal for people working long hours in the day. KERDOM office chair tires are noiseless and super smooth on any floor type. It won't leave scratches on your tiled floors nor damage your wooden platform. Be it wooden, tiled, or even carpet, it is as smooth as butter. You can also opt for an ordinary office chair during your daily work hours but at the cost of your health, which impacts your well-being in the short and long run. At last, it's our health that makes our prolonged working hours fruitful one. For this, KERDOM recognizes this issue of us and is devoted to manufacturing comfortable office chairs to secure your health mentally and physically.