When you come home from work and go down your much-loved recliner, you know how it feels to doze off. The distance between your bedroom and your cozy blanket appears too far once you're snuggled under a warm blanket. Since you are so comfortable in your arthritis-friendly chairs, you decide to sleep there all night. Your knee pain may be affected negatively by sleeping in recliners, so you should question whether this position is better for you than the alternative. 
Can Sitting in Recliners Cause Knee Problems?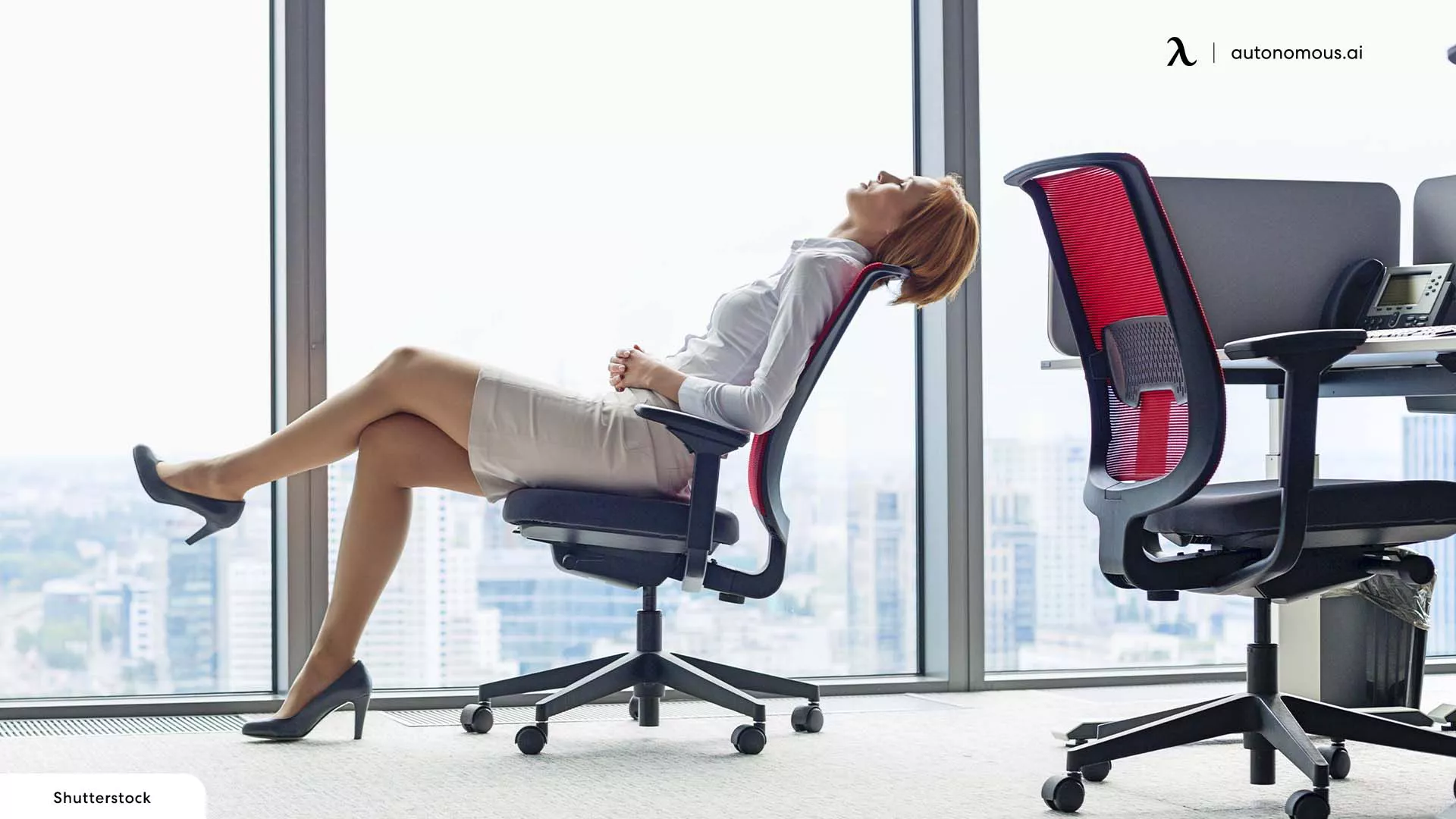 Are recliners healthy for sleeping? Sleeping facilities are unavailable on all recliners; only a few are eligible for seniors to get deep sleep using them. Our list of sleeping recliners includes recliners with low leg rests, hard to sit in, and recliners with soft-touch surfaces similar to a bed. You will love these if you want recliners that provide a flat surface and soft-touch feature.
Your body will not be permanently damaged if you sleep in the recliner chair for short periods. Knee and hip contractures can be caused by sleeping continuously in recliners for a long time. It can cause your muscles to tighten over your joints and limit your ability to stand and maintain an upright posture. One of the most commonly known negative effects of joint stiffness is its negative effect on flexibility. While watching your favorite movie on the couch, working at your adjustable standing desk, or riding in the car, your leg or foot falls asleep suddenly.
Despite how uncomfortable this might be, it's caused by continued pressure on definite parts of your body, which prevents your brain from communicating with the limb—a reclining office chair places your hips and knees in a bent position all over the night, and this can cause hip, calves, and hamstring tightness during sleep, as well as the sensation as soon as your limb is asleep. You may experience short-term uneasiness as a result, but your posture may also be affected over time. 

Deep Vein Thrombosis
You may be more likely to develop deep vein thrombosis (DVT) if you lie motionless for hours a day and have bent joints. It can be potentially life-threatening to develop a deep vein thrombosis in your deep vein. You can get it anywhere in your body, but it usually occurs in your legs. Your chances of developing DVT may be reduced if you wear compression socks. 
Impaired Circulation
The blood vessels in your lower body can become inflamed when you sit with your knees bent for extended periods. It may obstruct blood flow in the popliteal artery behind your knee. Keeping your legs straight may benefit your circulation more than bending your knees if you sleep in recliners. 
Let's Get The Autonomous ErgoChair Recline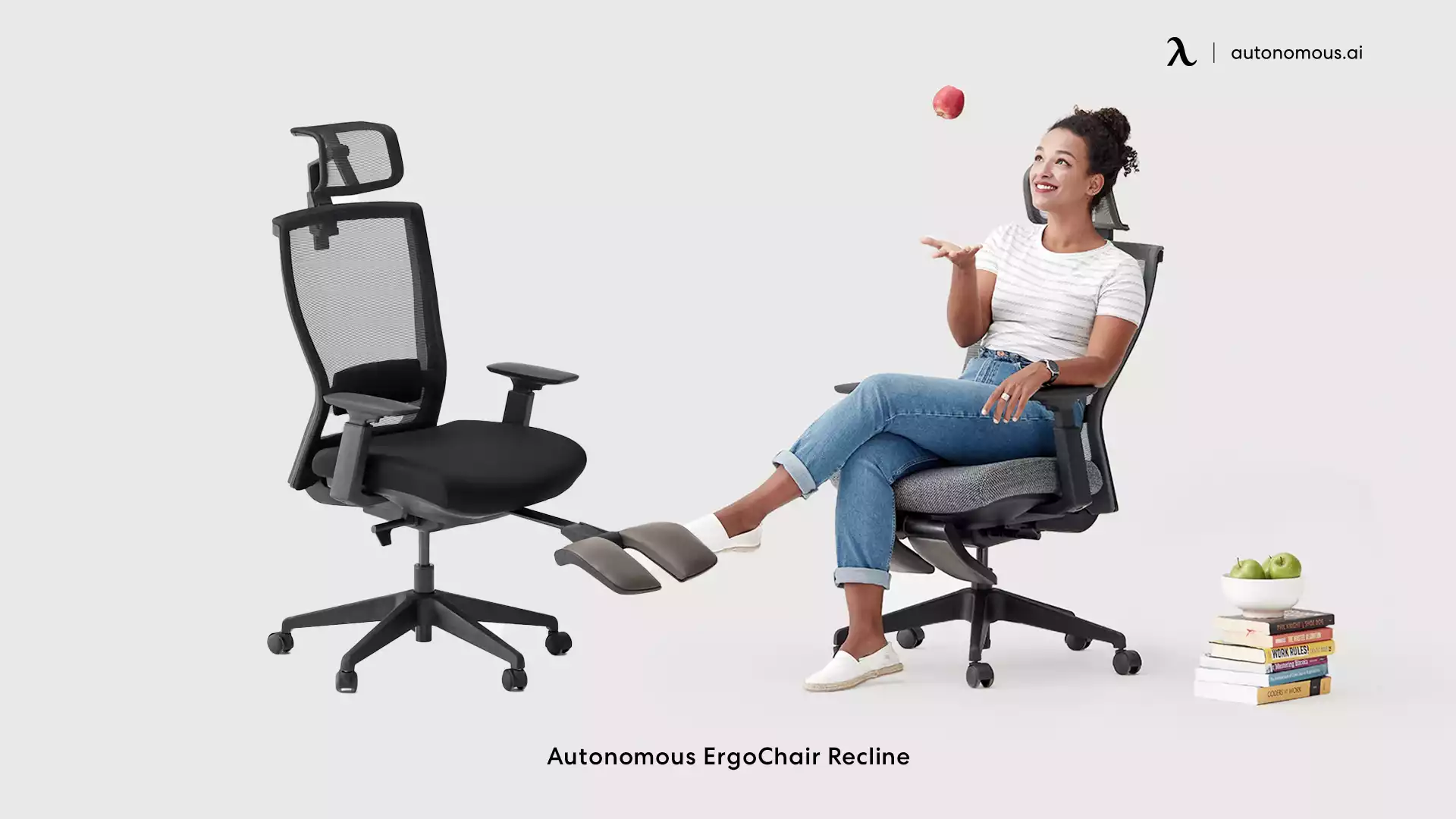 If you already have knee pain, such issues can be exacerbated. You get half the comfort from reclining chairs that let you only lean back. You'll feel better after kicking your feet up after a long day. It is not only because it's nice, but because it also improves circulation. Your circulation can be negatively affected by activities that cause blood to get to your feet and legs, such as sitting at your desk with motorized standing desk legs for several hours or standing for long periods.
The gravity in your body reduces inflammation and stress when you raise your feet above the heart level, for example, by sitting in recliners. In addition, recliners can also assist in recovery from regular fatigue, therefore kicking back can make you feel good after a long day. You can do both with the ErgoChair Recline and the footrest solution you can find on our employee purchase program. 
For Better Circulation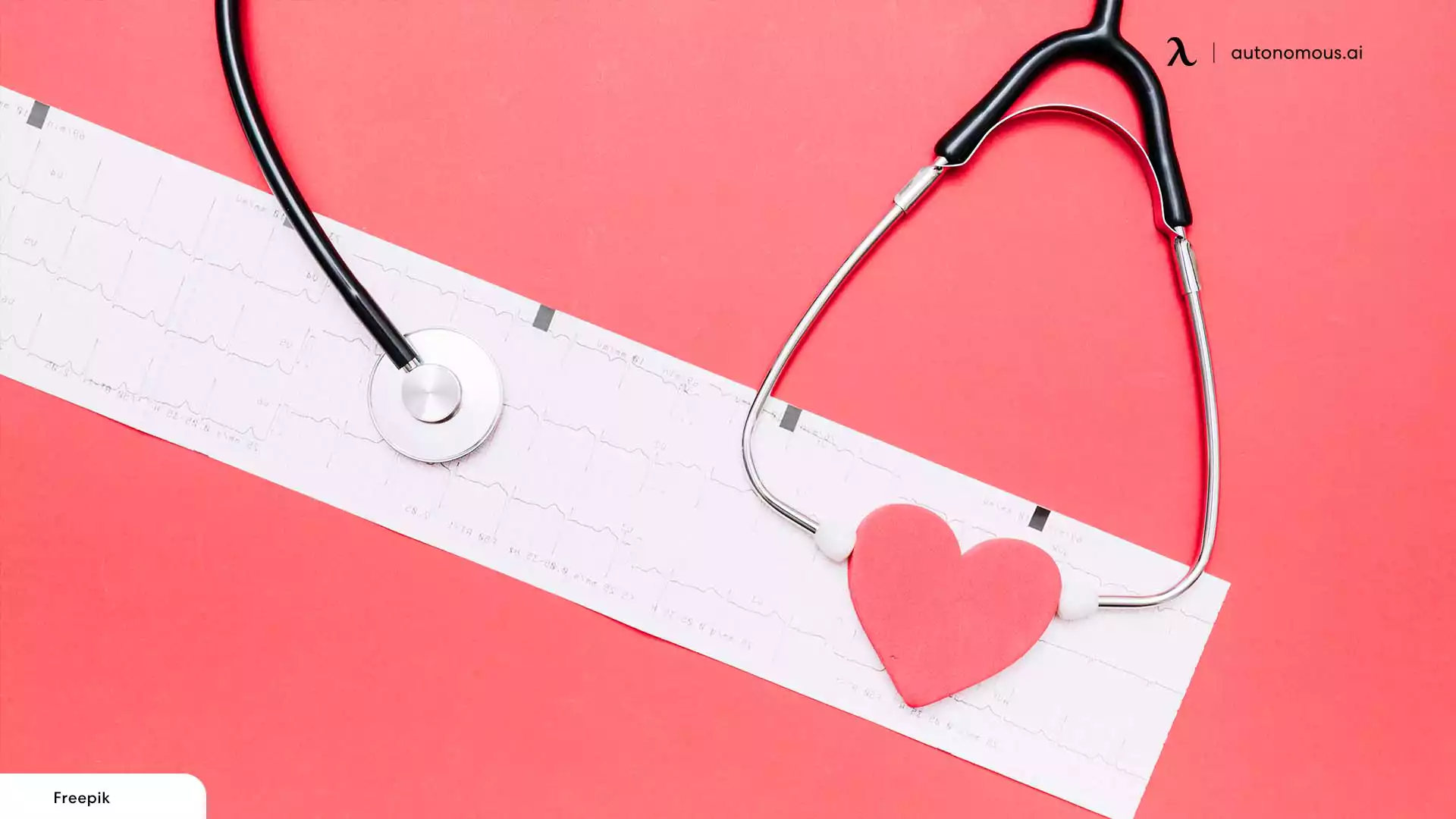 The best chair for knee pain makes all the difference, right? Our suggestion would be to use the Autonomous ErgoChair Recline. It is an ergonomic chair that provides high-end ergonomics at a more affordable price. Sitting on the seat with fabric upholstery makes it feel like you're sitting on a warm yet breathable quilt and looks nice with the standing desk legs.
Memory foam with 3 inches thickness feels embedded inside the seat thanks to its highly malleable nature, making this the best office chair for knee pain. The soft material still compresses to a respectable two inches when loaded with the body weight at the center and the tail. Up to 20 degrees of recline can be achieved with the backrest, and it can be locked anywhere in the middle to help you relax your back.
The Italian-designed tilt mechanism of this knee pain chair allows the backrest to tilt or rock an additional 10 degrees at any locked angle to reduce knee pain when sitting, independent from the recline mechanism. It works well, but you do feel a slight hiccup when rocking the backrest (like hitting a speed bump) when it flexes, causing the seat to recline slightly. The construction of the back mechanism in this knee pain office chair isn't the problem but rather how the recline and tilt mechanisms are built separately. 
For Reduced Back Pain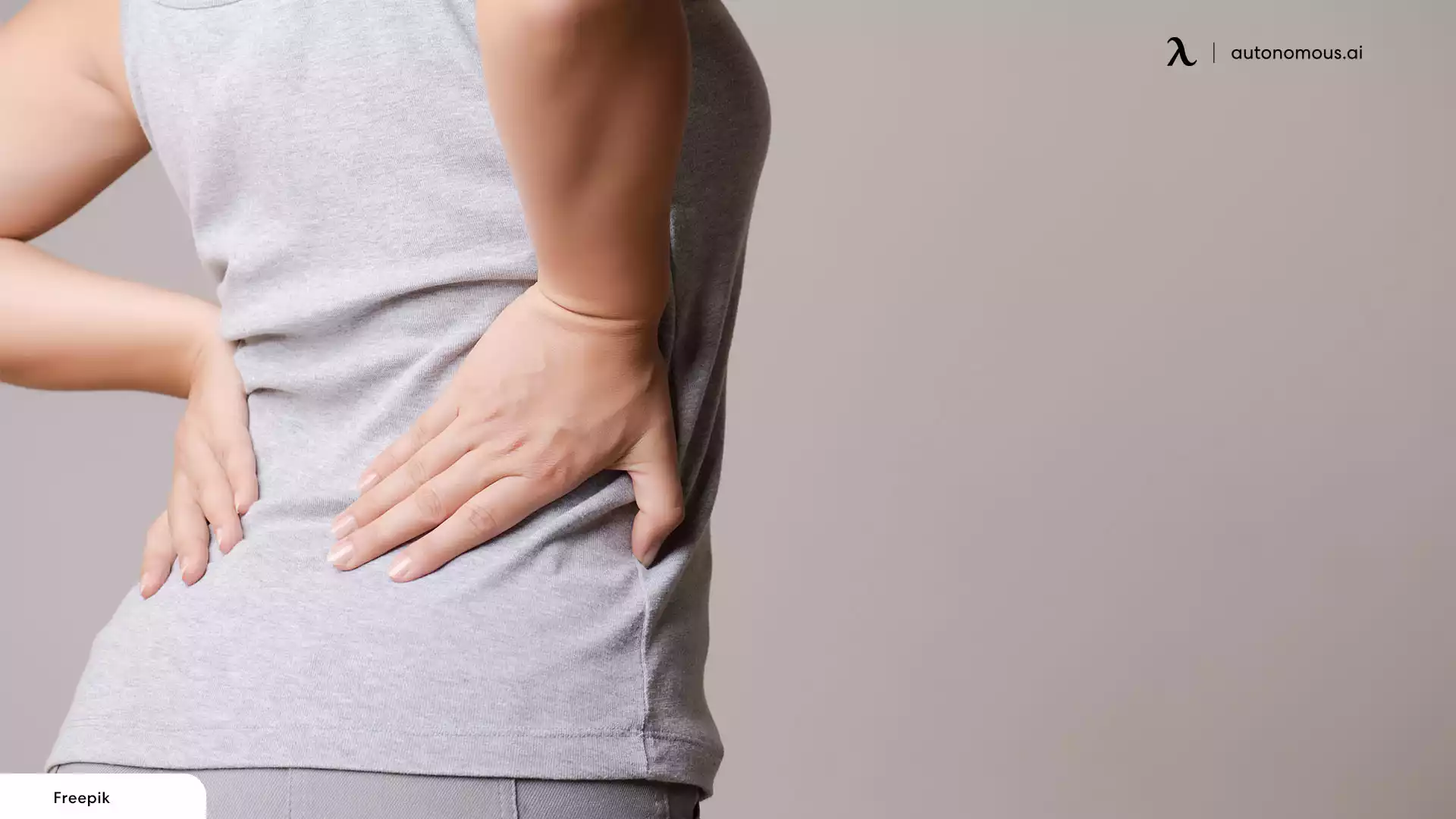 It doesn't matter if you haven't had back pain since you were a child or you've dealt with it for the last few months or years. Undoubtedly, our backs are the backbones of our entire body, so it's only natural they occasionally get worn out or sore.
Our recommendation for this situation is to relax in recliners or review the kneeling chair benefits for you and take a verbatim load off. In addition to releasing pressure off the spine, this will also allow the core muscles to relax for a moment for an impromptu standing desk exercise. You can also benefit from elevating your legs by sending blood to the lower back. Recliners should not be used for sleeping if you suffer from back pain. Instead, use them for relaxing instead.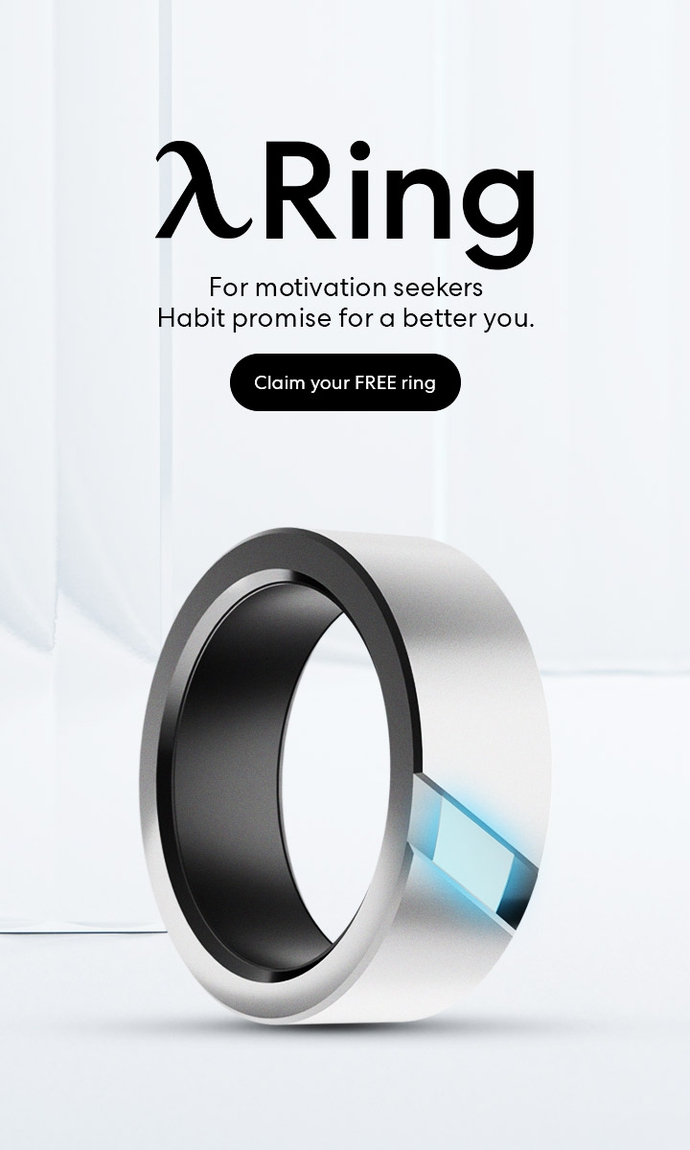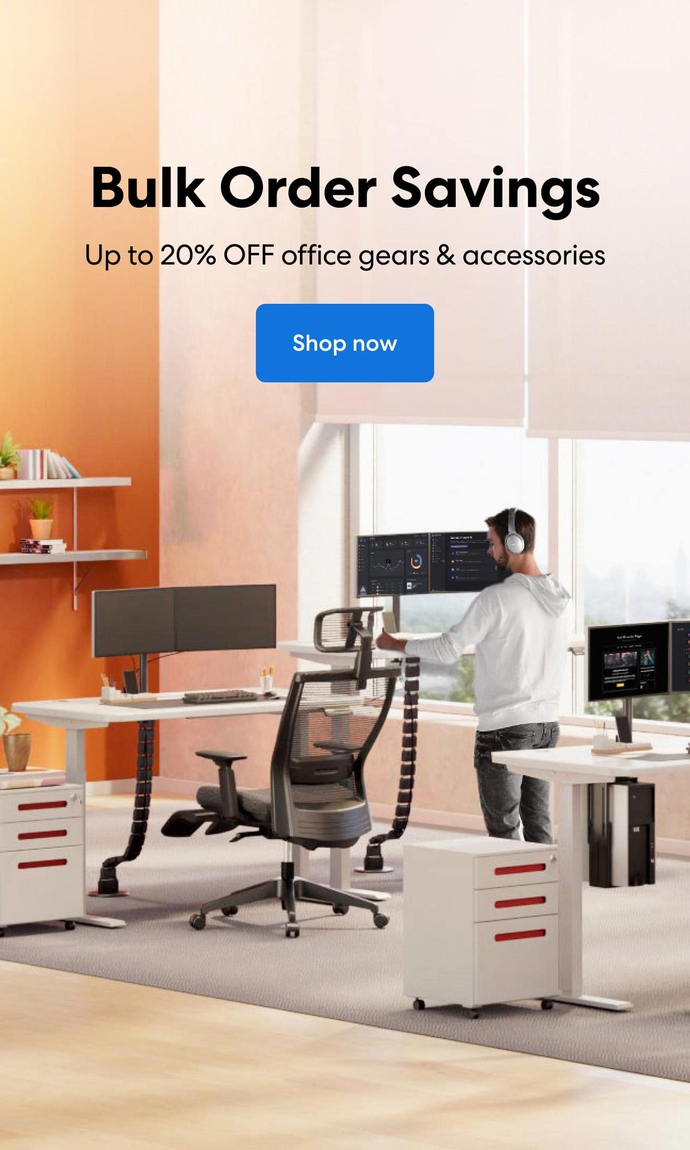 Subcribe newsletter and get $100 OFF.
Receive product updates, special offers, ergo tips, and inspiration form our team.