Workplace Inspiration
Dream Desk Setups with Autonomous and Landon Bytheway (Part 1)

Autonomous
|
Jul 7, 2020
5,624 Views
Welcome back to another installment of Dream Desk Setups with Autonomous! A blog series where we present what we think are some of the sleekest, sexiest, most innovative desk setups from around the globe. Through this blog series, we aim to keep you informed of all the greatest office and gaming tech and accessories on the market so that you can get inspired to build your own dream desk setup.
In today's post, we're highlighting the dark and moody editing suite of Landon Bytheway - film maker, content creator, and father to the cutest little baby boy (we love you Gus!). Landon's office setup makes us think of an exclusive gentlemen's club. Somewhere you might find the finest cigars and the most sought after aged whiskies. Head to toe dressed in luxurious dark wood, suave blacks, and accented with silver and chrome, Landon's dream desk setup is a generous serve of 'Tall, Dark, and Handsome'. 
Credit: @landonbtw
Two screens are better than one
Let's kick things off at the very heart of Landon's slick and powerful setup. He runs his entire editing suite with a beastly 27 inch 5K Retina Display Apple iMac computer. With 1 billion colors and 500 nits of brightness, the 5K retina display on the iMac is a visual feast. The best ever display on a Mac yet, we're sure that Landon's editing experience is one that's hard to beat. With dazzling graphics and exquisite detail, and up to 5.0 GHz of Turbo Boost speed, creating content on processor-intensive applications like Logic Pro X, Final Cut Pro, and Adobe Suite is an absolute breeze.
When considering the dream desk setup of any editor or graphic designer, screen real estate is just as important as desk space. And when it comes to Landon's mammoth 2 screen desk setup, he does not mess around. The 34'' Class 21:9 UltraWide® QHD IPS Curved LED Monitor by LG offers some of the sharpest picture quality on the market. With over 99% coverage of the sRGB spectrum this LG monitor is a dream solution for the professional photographer, graphic designer, or anyone looking for a highly accurate color experience. We totally get why Landon chose to equip his editing suite with this fine screen. As a filmmaker color is everything, and the LG monitor allows you to edit moody visuals exactly as your creative eye intended.  
With its generous diagonal measure of 34 inches and the ability to display a 4 screen split, Landon essentially has himself a whopping 5 screen setup in one concise and neat package! With its futuristic curved design and virtually borderless bezel, this LG monitor makes for a crazy immersive experience and is particularly popular amongst avid gamers. Landon is most likely resting his LG display on some sort of monitor stand to allow it to position itself above the iMac, however, a similar setup can be achieved by using an adjustable monitor arm.
Every king needs his throne
As a professional filmmaker and all round badass content creator, Landon must spend days on end at his desk editing, cutting, and laying down hours of crispy visual and audio footage. Do you work remotely from home? Maybe you're a writer or editor? Or an entrepreneur working on starting and building your next global empire? You're probably well aware of how physically and mentally exhausting it can be to stay seated at your work desk all day (and sometimes all night) long. 
When it comes to the perfect ergonomic office chair with back support, adjustability is easily one of the top features to look for. As no one sits in exactly the same position for eight hours a day, you need a chair that allows you to adjust to various seating positions that are healthy and great for maintaining your correct posture. Landon chooses to furnish his dream desk setup with the ErgoChair 2 from Autonomous. The ergonomic office chair provides a fully adjustable seat tilt, seat height, and complete lumbar support that not only provides comfort but also aids greatly to prevent any aches or pains that could potentially lead to more serious injuries connected with improper seating positions. Seen here in the glorious black and white colorway, we love how the clean white and grey chair frame made of durable nylon plastic perfectly complements the white and chrome finish of Landon's iMac and his apple peripherals. 

Credit: @landonbtw
Fifty shades of black
To keep things looking chic, masculine, and oh so sharp, Landon sticks to a very simple, concise, and classic color palette. In the words of late Amy Winehouse, "I'll go back to black" and Landon sticks to his black color story with sleek sophistication and style. The Keychron K2 Bluetooth Wireless Mechanical Keyboard is a compact but powerful tool with a whopping 4,000 mAh big battery that can supply up to 72 hours of typing. The largest battery found in any mechanical keyboard, that's the equivalent of up to 9 days of regular use from just one full charge! The super tactile keyboard can be personalized to suit whatever your desired typing style. Whether you're an office worker, an avid gamer, or a professional typer by trade, you can choose from three sets of switches to provide you with the perfect linear, clicky, or in between typing experience so that all 84 keys suit your personal typing preference. The K2 is compatible with all operating systems, from Mac to Android to Windows, and for those that want to break up the black with a little bit of color, the backlit keys comes in a sweet and tasty RGB backlight option with 18 types of RGB to suit whatever your mood may be at any time of day or night.
Landon's precious peripherals rest on a comfy Felt Desk Pad from Grovemade. Seen here in the Dark Grey colorway to suit with his existing moody desk setup, Landon does not skimp out on the luxury factor. This ain't no run-of-the-mill polyester felt ladies and gents, this desk pad is made from 100% premium 3mm thick virgin Merino Wool Felt. We think the dark grey texture looks stunning against the rich walnut wood of Landon's table top, but whether your own desk is made from solid wood, a stark white, clear sheet glass, or colored laminate, Grovemade also offers their popular desk pads in natural vegetable tanned premium leathers and natural linoleum. Available in a wide array of colors and sizes to suit any dream desk setup, the desk pad is a really simple solution that brings visual structure and organization to Landon's editing suite. Its natural material provides warmth and softness, perfect for extensive keyboard and mouse use and is a great way to protect the surface of your table top from scratches and everyday wear and tear. 
---
Read more...
Dream Desk Setups with Autonomous and Jordan Pulmano
Dream Desk Setups with Autonomous and Pedro Gil
Desk Setup Ideas for Designers and Producers Working from Home
Which Desk Setup Is Best for a Developer?
How To Set Up Your Workspace Matters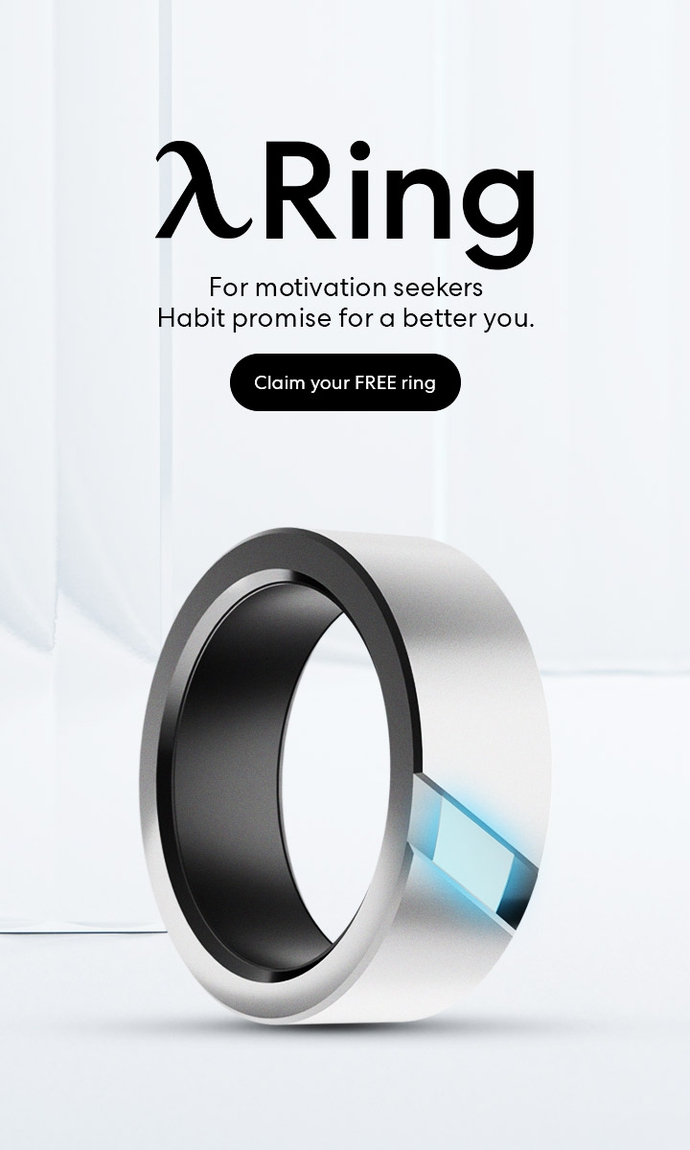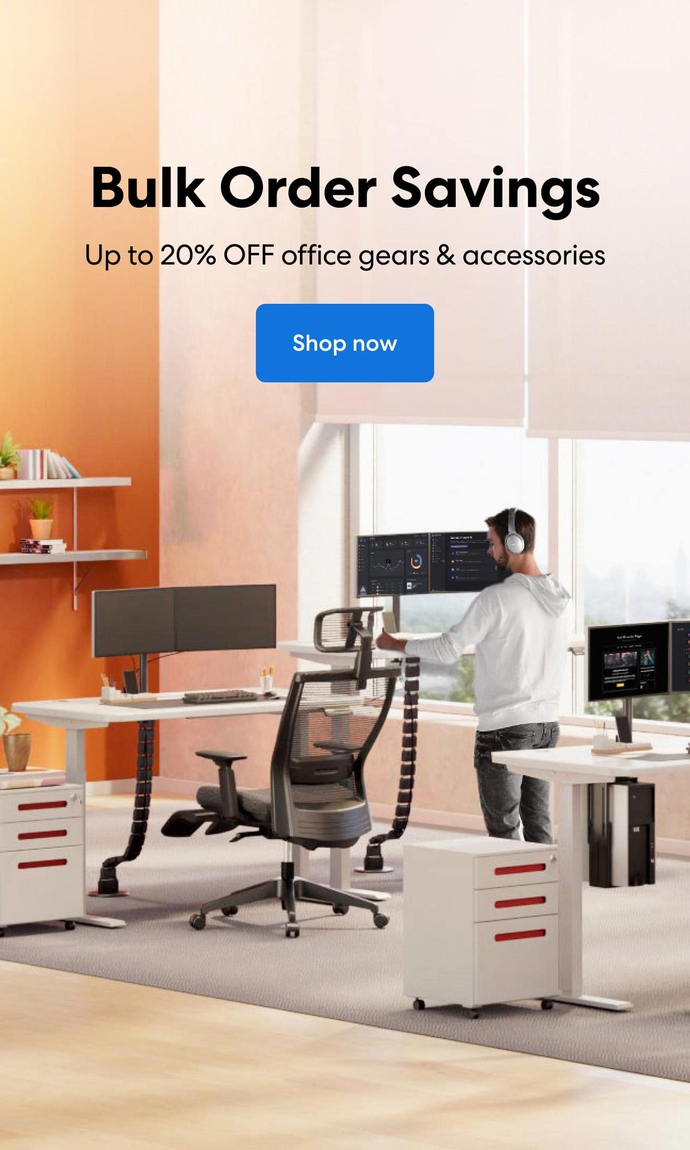 Subcribe newsletter and get $100 OFF.
Receive product updates, special offers, ergo tips, and inspiration form our team.