A laptop gaming station is a source of joy for professional gamers. People who love gaming know that gaming isn't just about the virtual world, but the laptop gaming station, its design, theme, setup, and the choice of gaming accessories; everything plays a major role in the final vibe.
A laptop gaming setup can be a bit more difficult to build than a regular PC-gaming build, but it doesn't have to be such a complex process. There are tons of ideas you can apply to enhance the atmosphere of the room and make it an intimate space where you can spend a long while disconnected from reality. After all, that's the main purpose of gaming rooms.
If you have been gaming for a while now or know someone who isn't lenient with their gaming setup at all, then this article will help you create the best gaming laptop setup with a bunch of productive yet easy-to-follow gaming laptops setup ideas. You already know how to create a good gaming laptop setup. Now, if you don't know where to start or maybe would like to get some ideas to boost your creativity, here we have nine different laptop gaming setup ideas you can use to start one by yourself.
Importance of a Comfortable Gaming Setup
To have a comfortable and healthy gaming setup is more essential than one would think. Since gaming is a hobby that has no end, the gamer is often stuck to the gaming chair for hours before they even decide to take a break. This is because of the attractive visuals, an adrenaline rush due to the challenges, or the thirst to overcome conquest after conquest.
Either way, having a comfortable laptop gaming desk setup is important since sitting for long hours has many negative impacts on health.
How to Create your Own Easy Laptop Gaming Setup
Choose the Best Gaming Laptop
It is important to choose the right gaming laptop which is compatible with the functions and games you wish to play. A Device that lags and slows down continuously won't give you a great experience.
Invest in Comfortable Furniture for Your Laptop Gaming Setup
Small Desk Gaming Setup with Laptop
A small desk gaming setup is a great idea for places that are limited. Even if you don't have a free hand on budget, you can go for a small desk laptop setup for gaming. Start with a height-adjustable desk, which can be bought in many shapes, sizes, or types. You can then pair it with a comfortable ergonomic chair to set up a tiny gaming station in any nook or corner of the house.
Standing Desk Gaming Setup
A standing desk gaming setup is much better than a sitting desk gaming setup. The advantages of having a standing desk for long hours of working or playing are many as compared to a common work desk. Since standing is associated with many health benefits, the gamer can enjoy playing for long hours without straining their lower back or suppressing the neck muscles.
Playing while standing has also proved to increase the focus and get better at the game. People who play while standing have better energy levels and are good at combating challenges in the game.
A study suggests that gamers who have been playing while sitting previously have known to develop better posture when switched to standing. They also have more immersive gameplay action and get better scores. Moreover, standing is also known to burn calories at a faster rate so that you can wave that extra fat goodbye.
Apart from the obvious health benefits, gaming while standing offers a hidden benefit that far too many gamers are unaware of. You may amaze with this furniture in your laptop gaming setup.
Standing up when gaming allows you to keep track of how much time you've spent on the game. You're constantly aware of how much time you've spent standing, and the same is true of your gaming time.
L-Shaped Gaming Desk
An L-shaped gaming desk could be a standing desk or a conventional sitting desk. The benefit of an L-shaped desk is that it offers a greater surface area as compared to a normal desk. The L-shape is easy to set against a corner of the room, leaving the central space available for other tasks. Corner desks or L-shaped desks are also great for dual to triple monitor laptop gaming setups since they allow minimum turning angle, and the user can easily change their viewing angle without putting too much strain on their neck.
Gaming Chair
Even if you are opting for a standing desk, at one point or another, you will need a suitable and comfortable chair. A gaming chair has many adjustable features such as height adjustment, recline, back support, armrests, and a seat adjustment; gaming chairs are also well-cushioned with a proper headrest. They are ideal for sitting for long hours.
There are many types of ergonomic gaming chairs that will pair well for a long session of gaming. These chairs usually come with a footrest, a meshed back, and wheels for natural mobility. ErgoChair Recline is a perfect option combined with comfort and durability in the long run. It has a reclined back mesh with lumbar support. It has a high weight capacity as well as comfy foamy support.
ErgoChair Plus is yet another ergonomic chair that can be used for your long working hours during the day as well as gaming by night. It has a frameless construction for natural movement and offers lifetime durability. The chair offers spinal support and a weight capacity of 300 pounds.
Gaming Accessories
Gaming accessories are important in adding to the value of gaming in your laptop gaming setup. There are various kinds of gaming accessories that make the whole experience even more fun and healthy.
Anti-Fatigue Mat
Anti-fatigue mat is a great laptop gaming setup accessory used in combination with standing desks. An anti-fatigue mat keeps the user's feet comfortable and prevents unnecessary strain. It also allows the user to have micro-movements, so there is no extra stress on the lower back or legs.
Keyboard
The selection of the right gaming keyboard will give you a competitive edge over other players. Good gaming keyboards are responsive and sensitive to touch, thus making the whole experience more fun.
Gaming Headset
To have a wonderful multiplayer gaming experience with your friends, it is important to have a proper gaming headset. A gaming headset enhances the sound experience and helps you enjoy the virtual world the most. Make sure you choose a gaming headset that supports many devices and offers easy connectivity options.
Mouse Pad
If you are going to combat and overcome those challenges, then your mouse might be the most used gaming desk accessories. And for the mouse to function properly, you need a good mouse pad. Though there are gaming desks with a tabletop that works as a mouse pad, and it is a good option for a seamless gaming experience.
Speakers
If you are not investing in a gaming headset for your laptop gaming setup, then buying genuine speakers is a good decision. Speakers give you a great sound experience and help you immerse better in the gaming world. With the right speakers, you can also anticipate your next move, thus recognizing the approaching enemies.
9 Laptop Gaming Setup Ideas
1. Minimalist Gaming Room Setup
Minimalism has been trending for quite a while, and building a laptop gaming desk set up based on this style isn't a bad idea. Here you have some tips you can use to build a minimalist laptop setup for gaming.
White is the primary color in minimalistic setups, but it's also recommended to use black details around the room, especially in decorations.

Try to add a few items as possible. This will help the whole setup seem clean and organized.

Keep

only what you need on your desk. If something feels out of place, dispose of it.

You can play around with the decoration, but try to make them follow a determined organizational pattern.

Minimalism is perfect for an 

ultrawide gaming setup.
2. Natural Lighting Gaming Setup
Gamers often avoid natural lighting as it obstructs their screen's own lighting, but when you set it up appropriately, it can be a good laptop gaming desk setup.
Place your desk as near to the window as possible. You can opt for allocating it in front of the window.

You can combine this setup with the minimalistic style. This way, you'll help the natural light penetrate through the room thanks to the white-colored elements.

If you want to bring nature to your room, try to include a few plants on your desk or bigger ones across the room.
You need to be careful with lighting gaming setups and how you choose to arrange them. Otherwise, the sun's light may get in your way, and you won't be able to play comfortably.
3. Collector's Gaming Setup
This is another option that you can combine with any other setup you like. For example, many gamers out there are collectors, and they like to have their passion stored in an intimate space. There are many ways to start a collector's gaming setup, such as the following:
You can install shelves on the walls and place whatever you collect there. Most people do this with action figures or manga, for instance.

You can also opt for traditional bookshelves in case you have a bigger collection or other items you'd like to display.
You can combine a collector's gaming setup with any aesthetic you like. For instance, a black desk gaming setup is an excellent option for this purpose.
4. Hardcore Gamer's Gaming Setup
If you take gaming very seriously, here we have a few gaming desk setup hacks you can use to make the most of your gaming room.
First, you can choose to have RGB elements around, such as the keyboard, mouse, and a few lights. Some desks also come with RGB lighting, and you can also modify your PC to suit your new setup.

Red is the most utilized color in gaming aesthetics. If you'd like your room to appear as the perfect gaming environment, then you shouldn't overlook this color choice.
You should also pay special attention to your computer. More than aesthetic, hardcore gaming really cares about their PC's specs. Hence, try to get or build a computer that allows you to play the most recent titles in store!
5. Natural or Green-Themed Gaming Setup
Green is another good color for gaming setup with a laptop. There are many elements you can combine here, such as tech or science-related stuff and natural aspects. Here you have some tips you can choose for a green-themed laptop gaming setup.
The best way of making a room look as green as possible is by including RGB lighting. You can play around with the tones until you find your preferred green shade.

You can also play around and include some plants around the room. It will help you keep the room fresh while also enhancing the overall aesthetic of the space.
It isn't that difficult to make a green-themed laptop gaming setup. All you need is to include items of the said color – or use RGB lights to turn the whole space green.
6. Wood-themed gaming setup
If you like the color brown or simply love the look of traditional furniture, then it isn't a bad idea to build a wood-themed laptop gaming setup. These items are pretty common, so you shouldn't struggle that much while trying to find furniture that looks like you want.
For your gaming chair, try to go for caramel brown upholstery. It's the perfect shade for wood-themed rooms.

Your options aren't limited to the furniture. You can also modify the flooring or the walls to fit your theme and make it seem like a cozy cottage where you can escape from the everyday bustle for a while.
7. Kawaii Gaming Setup
Kawaii desk setups are also pretty common in today's era. Pink is the predominant color for this option, but you can also include white or vary the pink shade to pastel or darker tones, as long as you keep it light.
Cats, hearts, and flowers are elements associated with kawaii stuff. You can also include items like pink stuffed animals and dolls, anything you think it's cute!

You can play around with your creativity for this option. You can combine it pretty well with a minimalist gaming setup.

RGB lights aren't out of the question here! Try to include them as well.
8. RGB Gaming Setup
An RGB gaming setup is the best option you can choose if you're on a tight budget. Unlike most people think, these lights are quite affordable and can make your room look completely different by touching a single button.
You can arrange your room as you want, but it's recommendable to include RGB equipment and furniture, such as the keyboard, mouse, desk, and even chair.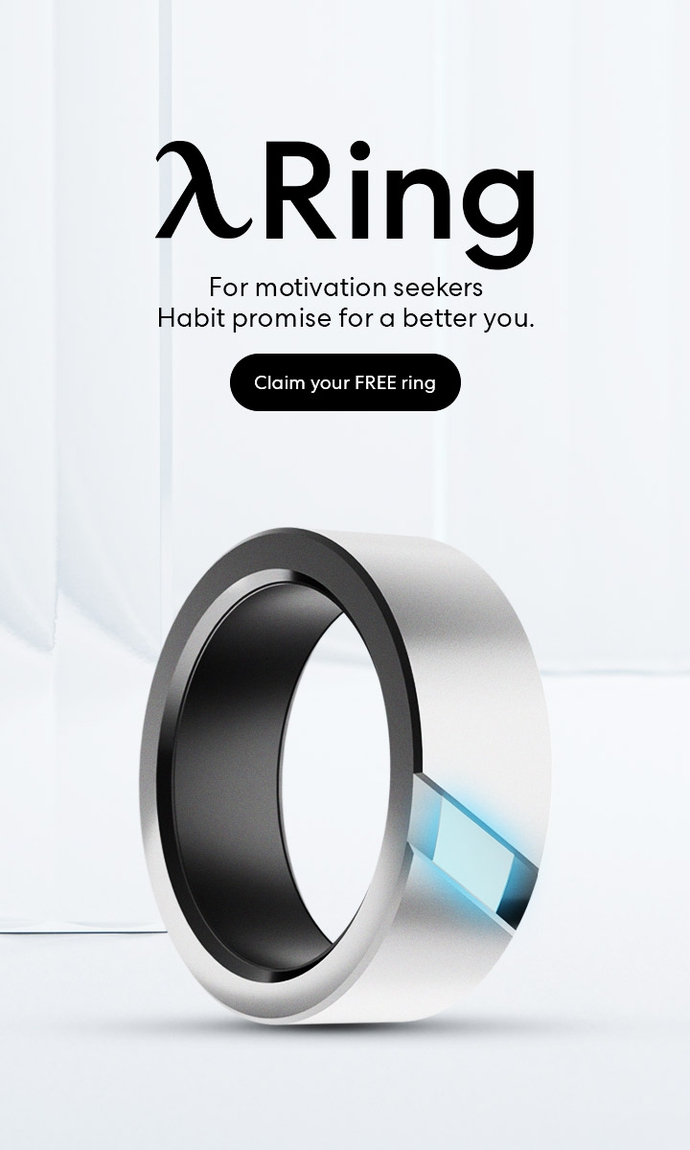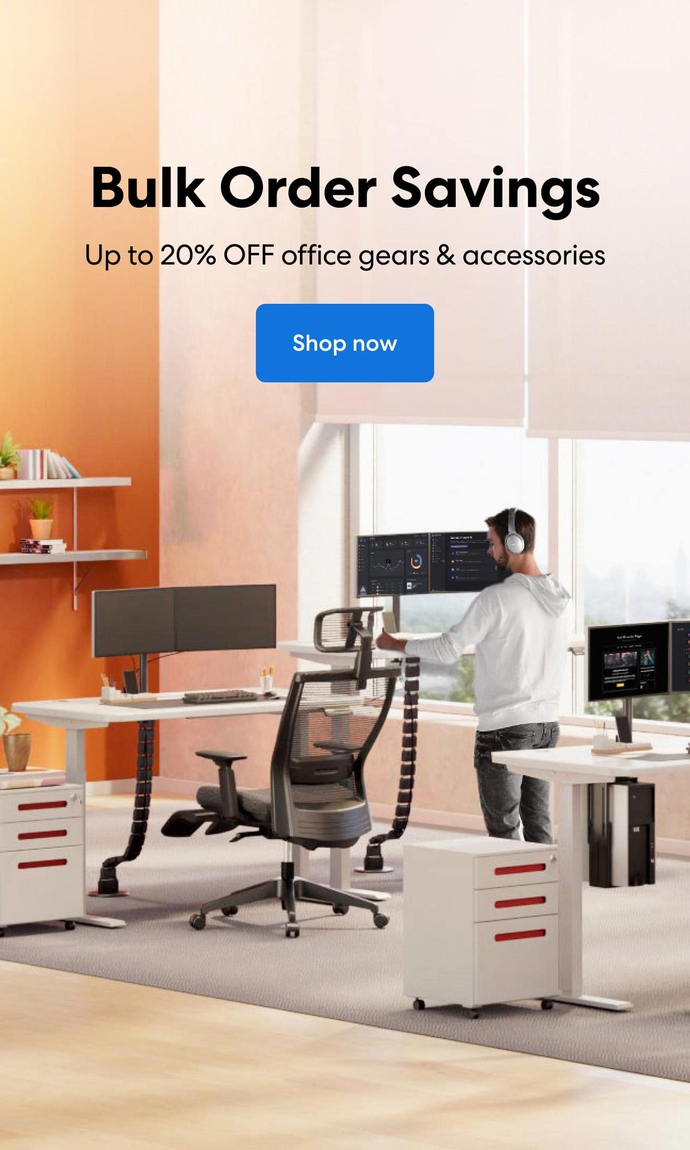 Subcribe newsletter and get $100 OFF.
Receive product updates, special offers, ergo tips, and inspiration form our team.