Does your office chair have a cushion? Well, in most of the cases, the answer is they don't! Not having a chair or not having a comfortable chair to sit on can prove to be uncomfortable since most of you have to work for more than 10 hours a day. It becomes nearly impossible if one doesn't have the right cushion with an ergonomic office chair. Ergonomic cushions for office chairs help you sit comfortably and get rid of back pain. This article will help you choose the ergonomic cushion for office chairs and explain why they are important.
Why does one need cushions for a chair? – while you are reading this, you might wonder why you need a cushion for your chair. Here are some reasons that will help you understand the need for ergonomic cushions for office chairs.
Right posture
Studies have shown that people who sit on ergonomic seat cushion for chair rather than empty chairs have comparatively good postures. Appropriate cushions help you to support your buttocks and keep your pelvis and hips in the proper position. Instead of changing the chair you think is a cause for your back pain, try adding a cushion. You will see the difference for yourself.
Improves your view
Have you ever noticed a thing? That when you sit on soft mattresses, they sink in, whereas when you sit on hard mattresses, they don't! The same thing happens with a cushion. Only Ergonomic cushions for office chairs help you to improve your view. Instead of sinking in, they provide you with strong support allowing your buttocks to remain in place.
Comfortable
Chairs with cushions are more comfortable than normal chairs, people will agree to it. If your chair has the right kind of cushion, then it will allow you to sit for long hours without fidgeting. So, it's better to choose chairs with cushions.
Good posture
Many doctors have agreed that attaching a cushion with a chair helps you improve posture. If the cushion is at the back, it will allow you to sit up straight without leaning and doing your work. The cushions seat supports your buttocks, thus keeping your hips the proper support, they need.
Can be customized
One of the great things about cushions is that they can be customized. You can choose the right color, shape, and also how firm/soft you want it to be. You can use DIY office chair cushions for this purpose. These chairs can be customized as per your décor and your comfort.
Best ergonomic chair pillows
Now that you have come to know about the benefits of ergonomic chair pillows, here are some to choose from.
1. LoveHome Memory Foam Lumbar support
If you are looking for a thick and foamy cushion, then LoveHome Memory Foam Lumbar support is the right choice. Unlike other cushions, this is more than 4 inches thick. This lumbar support is the perfect choice for people who have to sit for long hours. The strong design and the foam allow you to sit on for long hours and improve your posture. This memory foam cushion comes with straps that allow it to remain still in one place. Also, to suit your taste and décor, these cushions come in different colors. Finally, if you ever want to clean your cushion, you'll find no problem in unmounting it.
2. SOFTaCARE Seat Cushion Coccyx Orthopedic Memory Foam and Lumbar Support Pillow
This ergonomic office chair cushion proves to be the best orthopedic pillow for your back as well as the bottom. This ergonomic pillow for office chair is a perfect choice for anyone suffering from back pains, slip disc, spinal problems, and pregnancy. You can fit this cushion anywhere, be it a car or in your office chairs. This cushion comes with a non-slippery rubber bottom that allows it to stay in one place. The presence of memory foam allows it to cup your buttocks properly as you sit on them. You can also clean them from time to time by just unzipping them.
3. Everlasting Comfort Memory Foam Seat Cushion
If you are looking for something more compact, this cushion can be a great choice. The cushion is shaped as U, thus making it easy for your buttocks to set in. You can carry it around in the office too. The cushion is made from authentic memory foam and can be cleaned in a washing machine. The non-slip bottom makes sure that it stays in place.

4. Ergonomic Innovations donut pillow
If you are looking for anything ergonomic, then this donut pillow is the right choice for you. This donut-shaped U cut pillow allows you not only to sit comfortably but also to make sure there's blood flow in your legs. Unlike others, this makes sure that the coccyx or the tail bone remains suspended; thus, letting you have good posture in the long run. The doctors also recommend this pillow, thus making it a good choice for anyone who has any back problems. You can easily put off the zipper and wash it in the machine. The pillow supports your back and elevates you to view the desktop at the proper level.
5. TravelMate's latest Coccyx Orthopedic Gel seat cushion
If you are looking for one of the best ergonomic chairs, you can choose this one. Unlike other ergonomic cushions for office chairs, this one comes with memory foam and gel. These chairs help people with serious back problems to work for long hours. The gel seat cushion makes sure that your buttocks have the proper support and comfort it needs. Since it is quite affordable, you can surely give it a try.
Conclusion
Summing up, this article not only gives you the list of best ergonomic cushions for office chairs but also explains why they're needed. So, with its help now you can get yourself the best cushions.
Video ads for product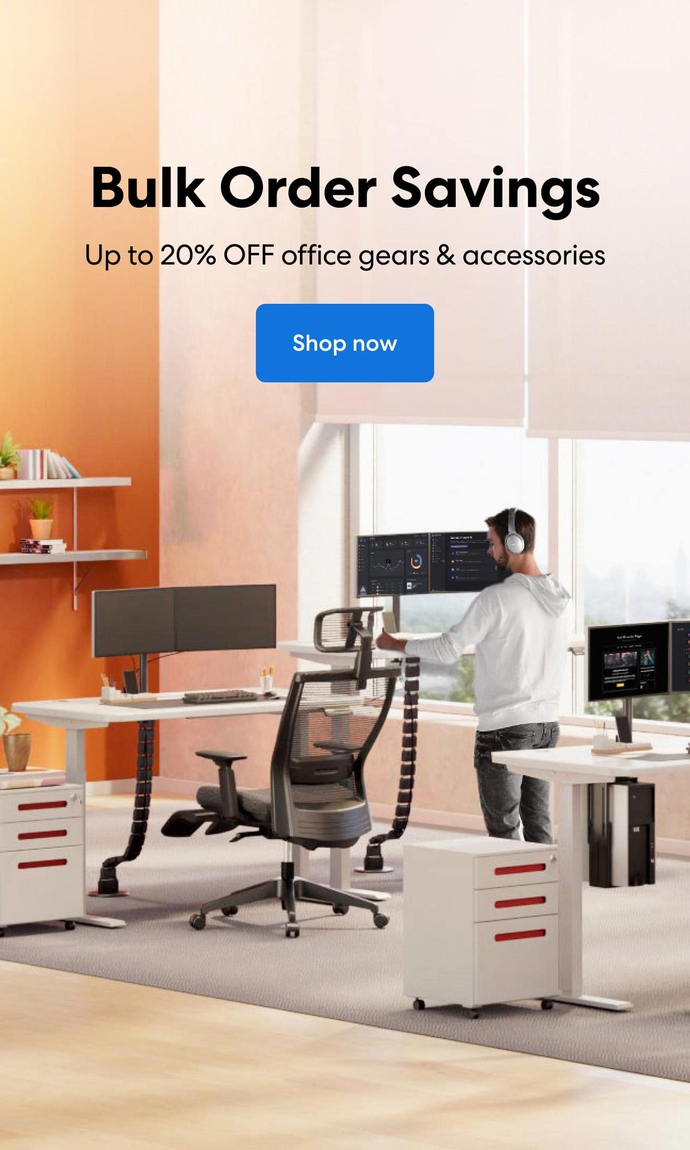 Subcribe newsletter and get $100 OFF.
Receive product updates, special offers, ergo tips, and inspiration form our team.