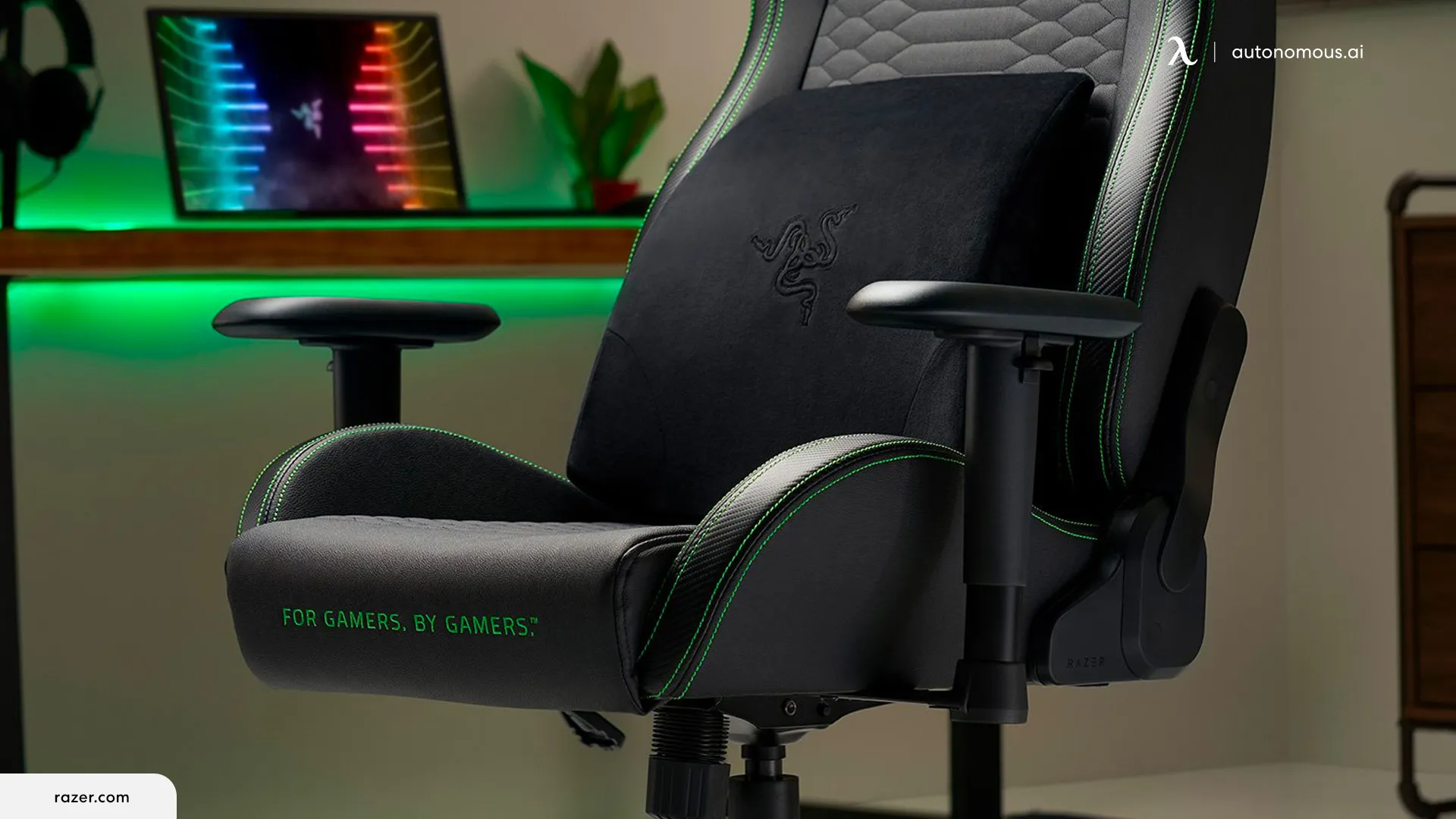 Gaming Setup
Best Cushion for Gaming Chairs: Enhancing Gaming Experience

Jake Wilson
|
Oct 8, 2023
2,496 Views
Supportive and comfortable gaming gear is the key to reaching the next level. Bid Sayonara to distress and Konnichiwa to extended gaming sessions with the best seat cushion. Whether you're battling back pain or seeking the embrace of the most comfortable gaming chair with the help of these cushions, we're here to guide you. We have a world of ergonomic bliss waiting for you whether you use a reclining gaming chair or the ever-reliable ergonomic chair. Your quest for the ultimate gaming setup starts here.
Ergonomic Comfort in Gaming
Gaming often involves prolonged sitting, which strains muscles and joints, causing discomfort. Ergonomic comfort is essential to counter these issues and enhance your gaming journey. Key factors include an appropriately sized chair offering ample back, neck, and shoulder support, a desk at the correct height for comfortable keyboard and mouse use, and regular breaks for stretching.
Invest in a gaming chair catering to back and neck support to ensure ergonomic comfort. Adjust desk height for arm comfort and take periodic breaks. Prioritize your well-being for a rewarding gaming escapade.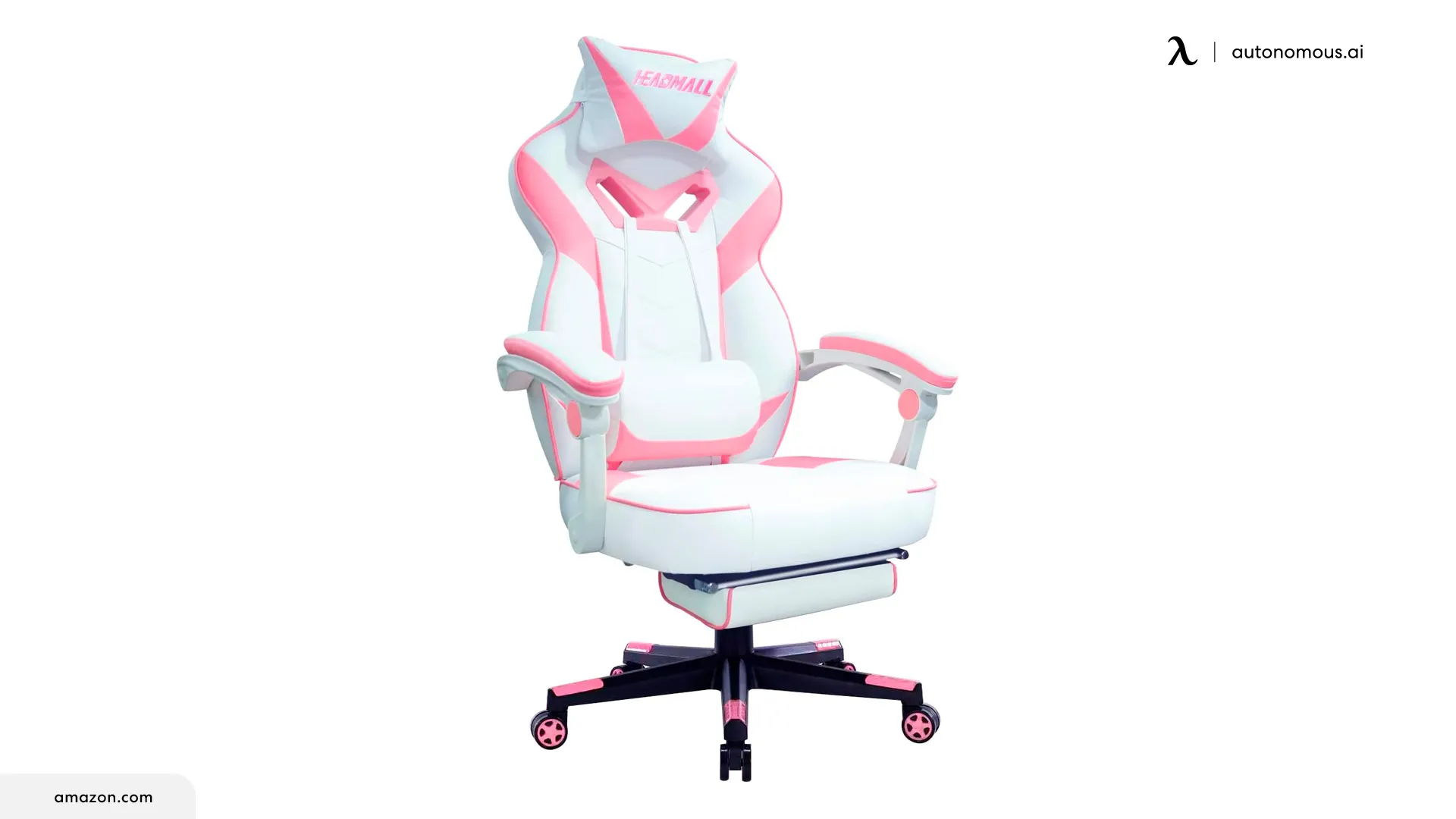 Revolutionize Gaming with Tailored Cushion Comfort
A cushion tailored for gaming chairs offers a range of advantages:
Pain and Fatigue Reduction: Weight distribution and targeted support alleviate back, neck, and shoulder pain.
Posture Enhancement: Properly placed cushions maintain spine alignment, boosting health and reducing pain.
Ultimate Comfort: Added padding and support elevate gaming sessions' comfort.
Performance Boost: Enhanced comfort sharpens focus, resulting in improved gaming performance.
Upgrade your gaming involvement with a cushion customized for gaming chairs. Numerous options are available to suit your preferences and individual needs.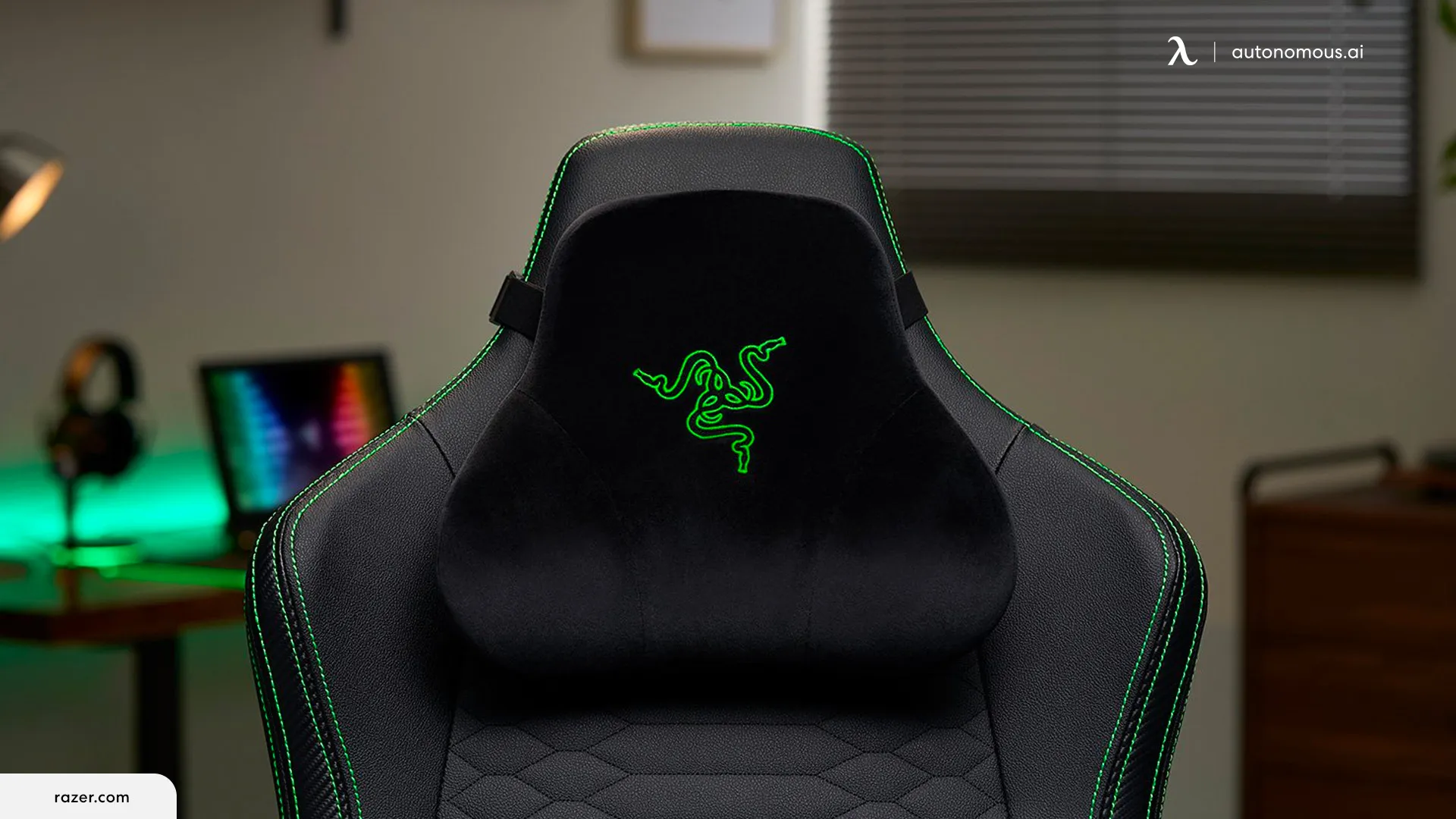 The 5 Best Cushions for Gaming Chair
1. Mount-It! ErgoActive Cooling Gel Seat Cushion
The Mount-It! ErgoActive Cooling Gel Seat Cushion is a comfortable and supportive cushion that can help to reduce pain and fatigue in the sacrum, coccyx, and hips. The memory foam cushion offers snug support, while the cooling gel helps keep you comfortable even when things heat up. The seat cushion for the gaming chair and ergonomic chair is washable and detachable for simple maintenance. It works well as a seat cushion in every setting, from office chairs to automobiles. It is one of the best seat cushions for gaming chairs in the market.
2. SKY-TOUCH Memory Foam Seat Cushion
Relieve discomfort and tiredness in your hips, lower back, and tailbone with the SKY-TOUCH Memory Foam Seat Cushion. The gel layer on top of the high-quality memory foam in this cushion keeps things nice and cool for you to sit on all day. The "U" shaped cutout in the cushion is designed to promote healthy spinal alignment and maximum comfort, making it an excellent option for gaming seats.
3. ErgoFoam Lumbar Support Pillow
If you're looking to alleviate back discomfort and enhance your posture, try the ErgoFoam Lumbar Support Pillow. The pillow's memory foam construction allows it to mold to your head and neck for personalized comfort and support. A mesh exterior helps dissipate heat, adding to your comfort. This pillow is a must-have, featuring a lifetime guarantee and the approval of chiropractors throughout the United States.
4. Aelegant Seat Cushion
This is one of the best seat cushions in the market. Boasting 25% more memory foam than typical cushions, it provides exceptional support. Ideal for various discomforts like back pain and sciatica, it reinforces tailbone support and promotes good posture. Breathable construction prevents sweating, thanks to air vents and a ventilated cover. This cushion stays in place due to its non-slip rubber bottom, making it a reliable choice even for gaming chairs. Experience comfort wherever you go, making it an excellent companion for extended gaming sessions.
5. ErgoFoam Orthopedic Donut Pillow for Tailbone Pain
US chiropractors recommend the ErgoFoam Orthopedic Donut Pillow for its subtle design and superior support. This seat cushion for back pain's memory foam construction, which is not too hard, will provide unparalleled comfort. Your pains and worries will melt away as you bask in its comforting embrace. In addition, you can rest easy knowing that it comes with a ten-year guarantee that demonstrates our dedication to quality. After using an ErgoFoam cushion, you will never go back to a conventional doughnut shape.
Choosing the Right Cushion: Expert Tips
Following are some of the tips and considerations that one should be aware of before they buy the best seat cushion for gaming chairs:
Purpose First: Identify discomfort areas, like back pain or coccyx issues, to find a cushion tailored to your needs.
Quality Material: Memory foam with a high density is your best bet for long-term support.
Size Matters: Choose a cushion whose dimensions correspond to those of both your chair and your body.
Ergonomic Design: Check for contours or cutouts in the shape of a "U" to ensure correct alignment.
User Feedback: Read reviews written by other gamers to gain valuable insight.
Warranty Check: Longer periods of warranty coverage are indicative of both quality and durability.
Test Run: Try out the cushion whenever it's possible to ensure your level of comfort.
Conclusion
The right cushion can transform your gaming experience. Investing in a suitable cushion is crucial whether you're battling back pain or aiming for prolonged comfort during your gaming sessions. Remember, it's not just about the hardware; your seating comfort matters, too. From ergonomic design to quality materials, the cushion you choose complements your gaming setup. So, enhance your cheap gaming chair with a well-suited cushion that supports your body, alleviates discomfort, and lets you focus on what you love most – conquering virtual worlds in unbeatable comfort.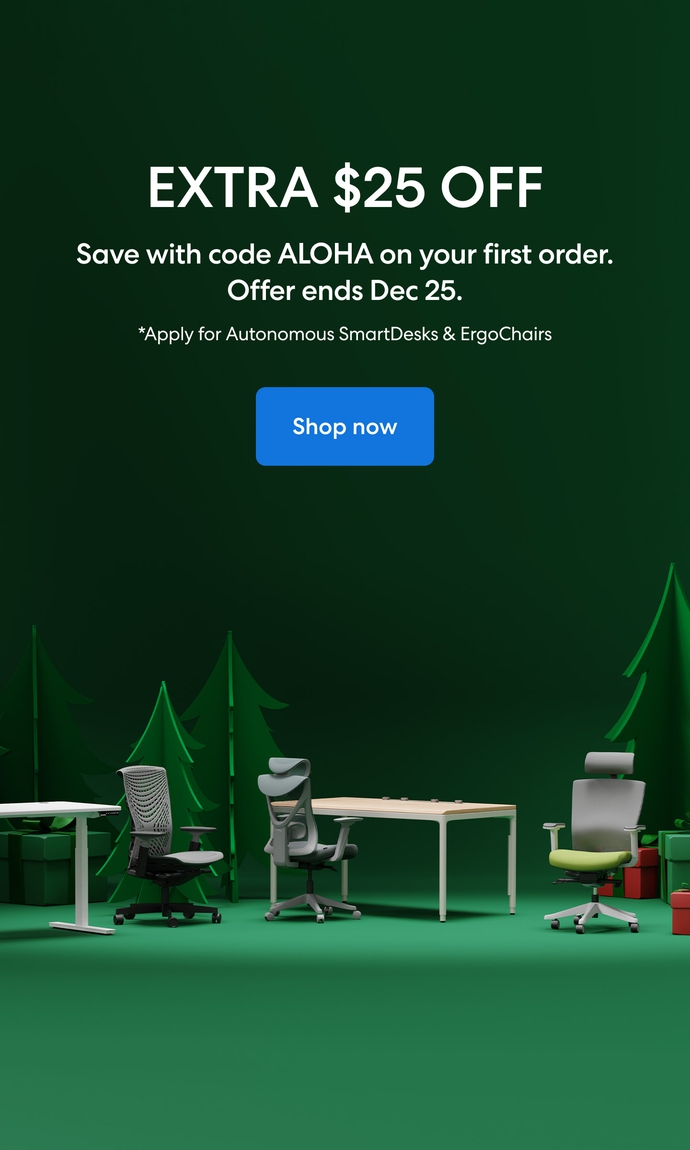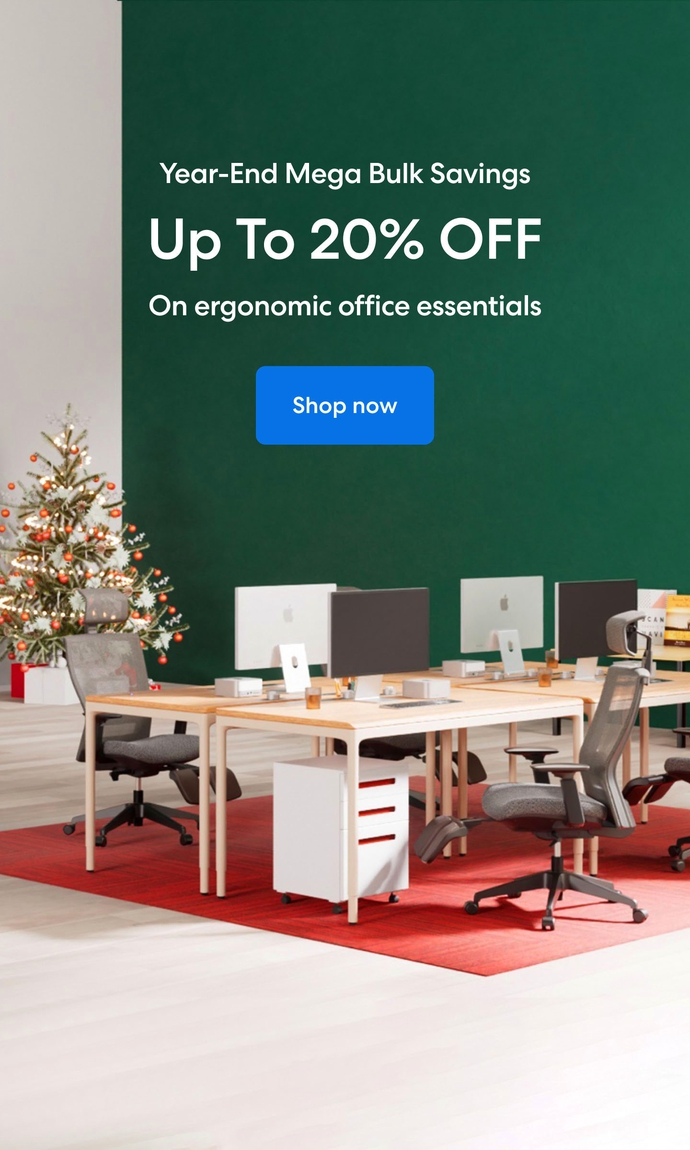 Subcribe newsletter and get $100 OFF.
Receive product updates, special offers, ergo tips, and inspiration form our team.